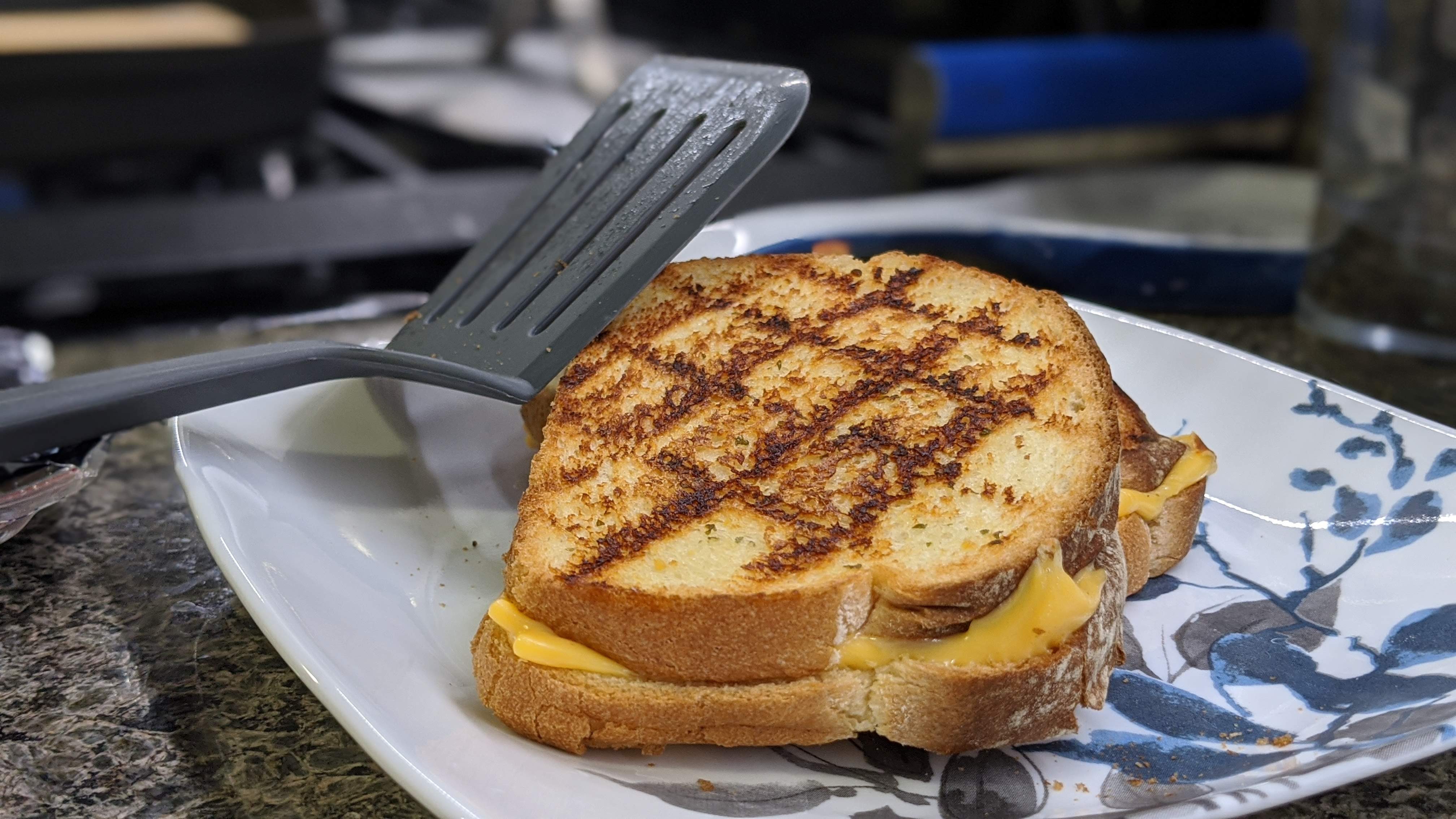 Garlicky Grilled Cheese
Garlicky Grilled Cheese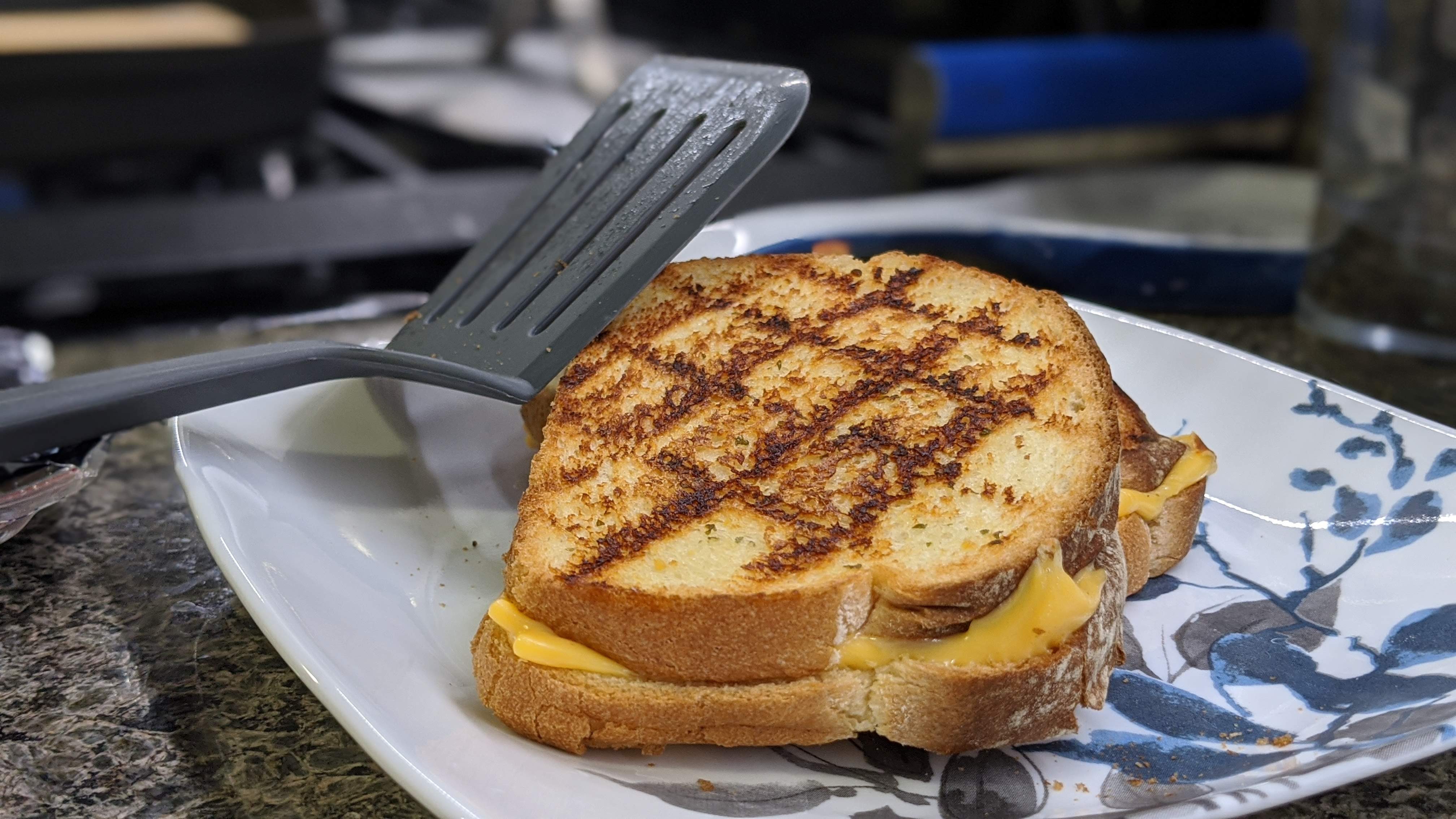 Yesterday my lovely cousin, her husband and my Grandad were coming to visit in the early afternoon.  They were generous enough to offer lunch delivery.  Somehow when I text her the order to the ever-delicious In-N-Out Burger I forgot to specify "with cheese."  She promptly text to clarify and I sent an astounding  "yes cheese please!" reply.  The omission of such an accompaniment to a burger is potentially problematic.  And when it's the order for my ailing mother and caretaker father, it better be right.  Thank goodness my always fashionably glamorous cousin checked on that essential burger accessory.  I think she saved my spot in the will.
Naturally, this turned into a little discussion on dining and specifically, if you please, cheese.  I was a little surprised to learn she is not a fan of it at all.  I eased my cousin's mind reassuring her that she has a fellow non-fan of cheese in my 5-year-old.  She breathed a sigh of relief now able to relate to someone, even if it is a preschooler.
Cheese is made from coagulating milk's casein protein and many varieties include mold in the recipe.  Yikes, that does sound yucky when you put it that way.  Scientific descriptions and family members' weird food aversions aside, cheese was on my mind and it made me hungry.  I decided to make grilled cheese.  This recipe is inspired by another family member, my sister who turned us on to using garlic butter instead of plain to toast the bread.  An ingeniously simple way to infuse more flavor  into the classic grilled cheese without any extra effort.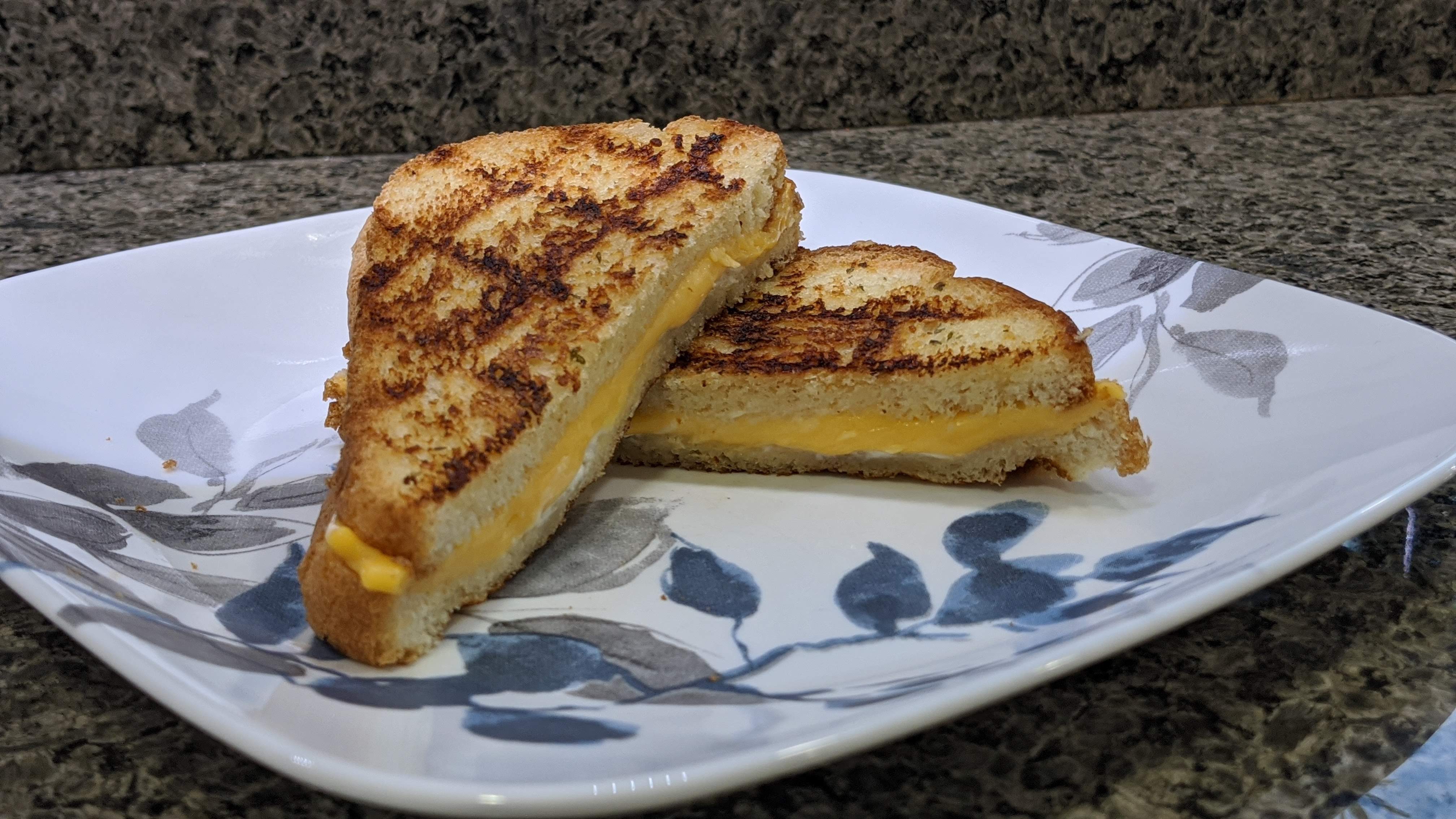 Garlicky Grilled Cheese
2 pieces of bread, I used Oroweat Oatnut
2 thin ham slices
1 tablespoon cream cheese
2 slices of cheese, I used sharp colby jack and American but your favorites will work
garlic butter, can be found right next to all the other butter varieties at your local store
Spread cream cheese on one slice of bread.  Butter the other slice of bread with the garlic butter.  Set aside.  Heat nonstick skillet to medium heat and add ham.  Brown ham on both sides.  Remove ham and place on top of the cream cheese slice of bread.  Place the buttered side of the other slice down in the pan.  Top with the sliced cheeses.  Top that with the ham and cream cheese slice.  Butter the top of the sandwich as it sits in the pan (caution, hot pan!) and press down with a spatula.  Allow to grill until you notice the cheeses melting a bit, usually up to 3 minutes, but every stove/pan are different.  Flip the sandwich.  Allow the other side to toast.  Sometimes I add a lid over top to keep the heat in and melt the cheese even more.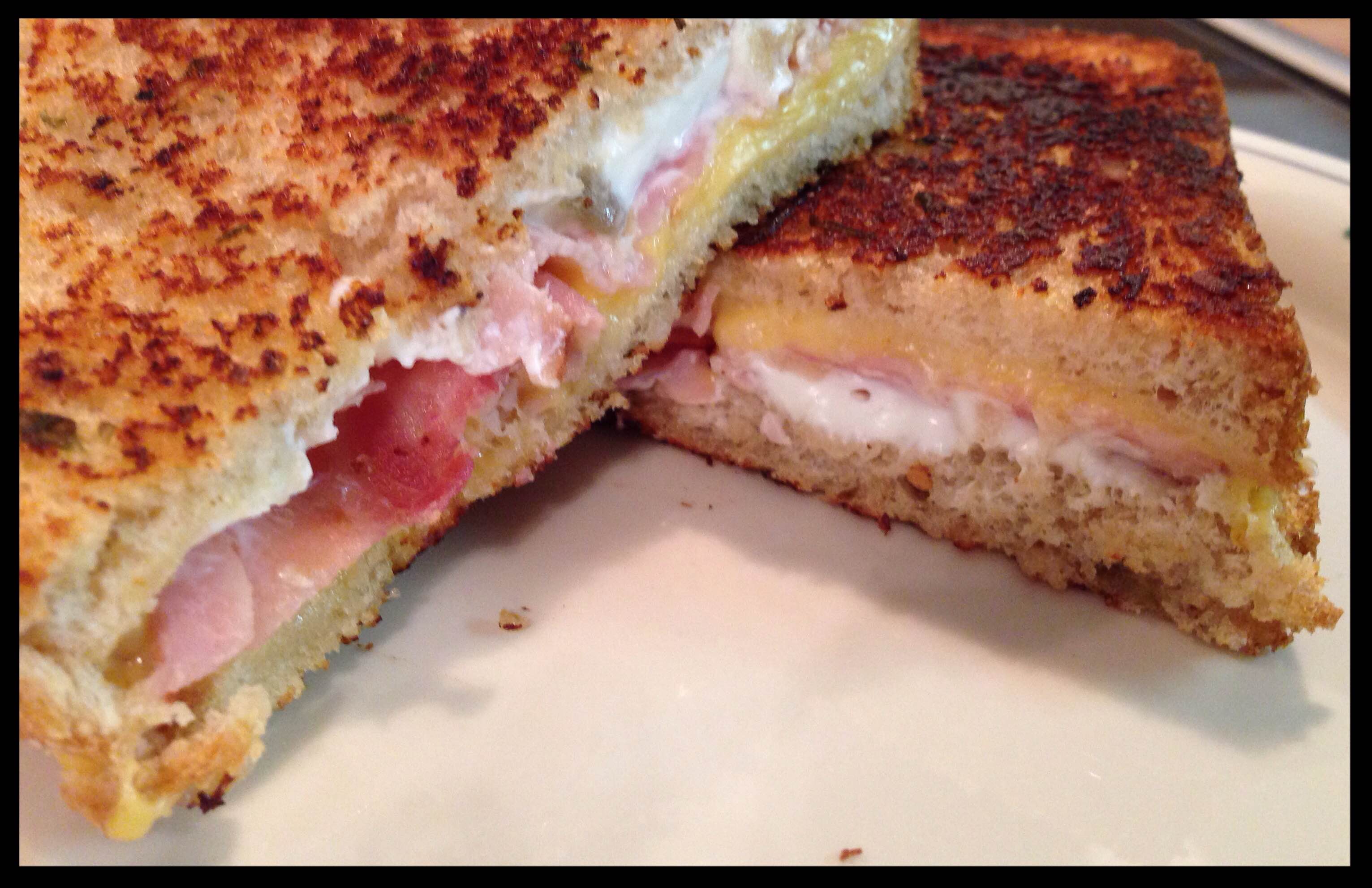 There it is.  A deliciously Garlicky Grilled Cheese good enough to eat.  I make these for my parents and husband and they love them.  Next time I want to try a grill pan or panini press.  Perfect grill marks would make this sandwich perfectly menu-worthy.  Never fear Cousin and Child, I'll make you something else.
Any other grilled cheese inspiration out there?  What foods do you despise?  Share with me, I'd love to hear from you!