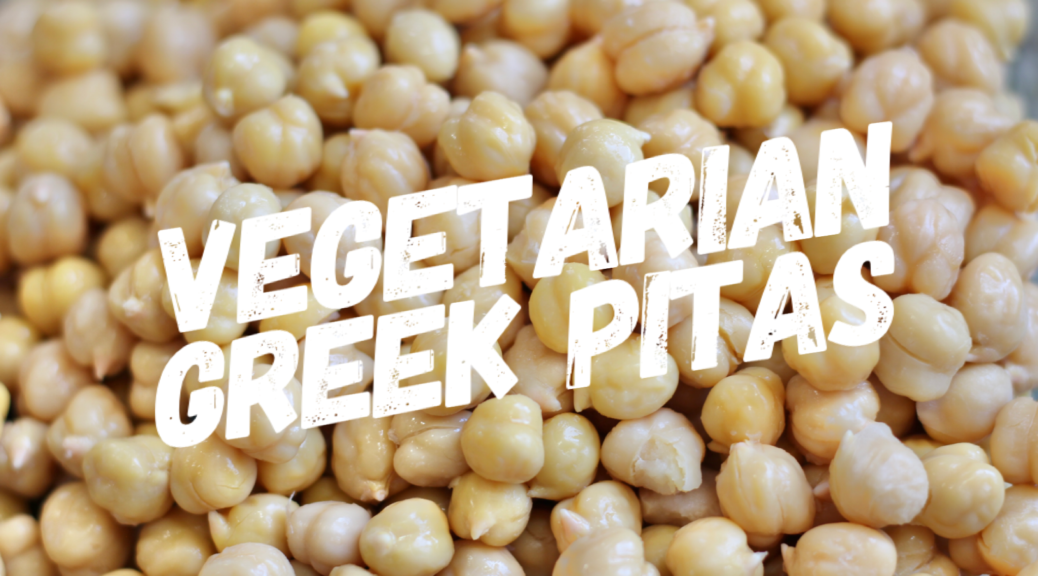 Vegetarian Greek Pitas
Vegetarian Greek Pitas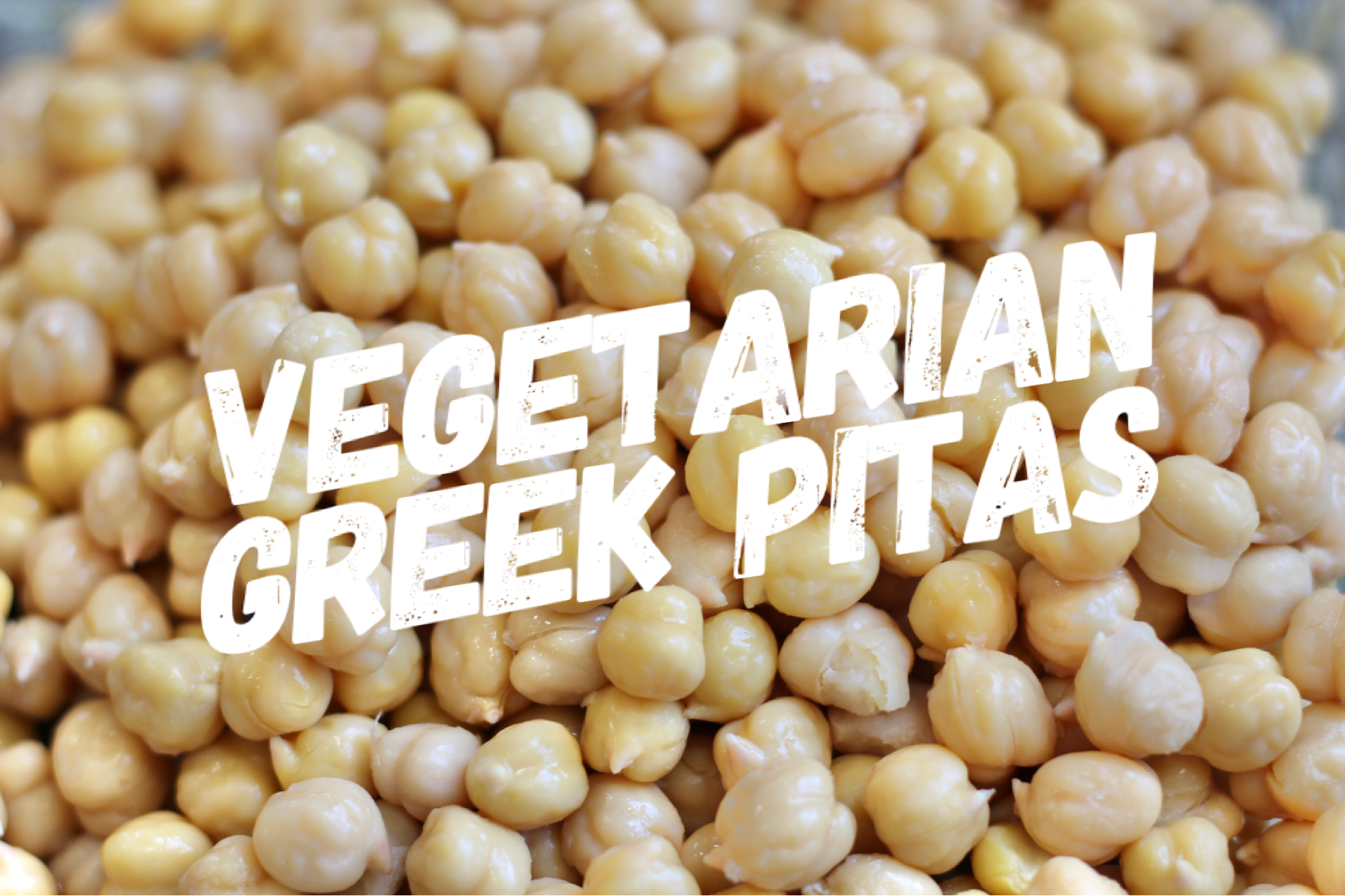 An adapted recipe of an old favorite helps make a new and delicious meal: vegetarian Greek pitas! Building off our perfected marinade for Greek Chicken and Potatoes, we steered this staple meal into the vegetarian zone. Super simple and flavorful, you won't even miss the meat!
Vegetarian options are coming into our dinner repertoire more and more lately. Partly to be a little healthier and partly because we watched Seaspiracy on Netflix. If you haven't seen it, you should! I cannot believe everything we learned and realized in that show. Still thinking about it all these months later and made some changes in our lives because of it. Be ready to be taught a few things when you turn it on!
Getting back to the topic of food, a traditional Greek gyro is made with rotisserie meat served in a warm pita with toppings. Gyro meat is certainly delicious, but in the effort of trying some meatless options, Pita Night seemed an easy one to adapt. Greek food always seems super healthy, light, and fresh. With that going for it, it was only a matter of swapping the protein.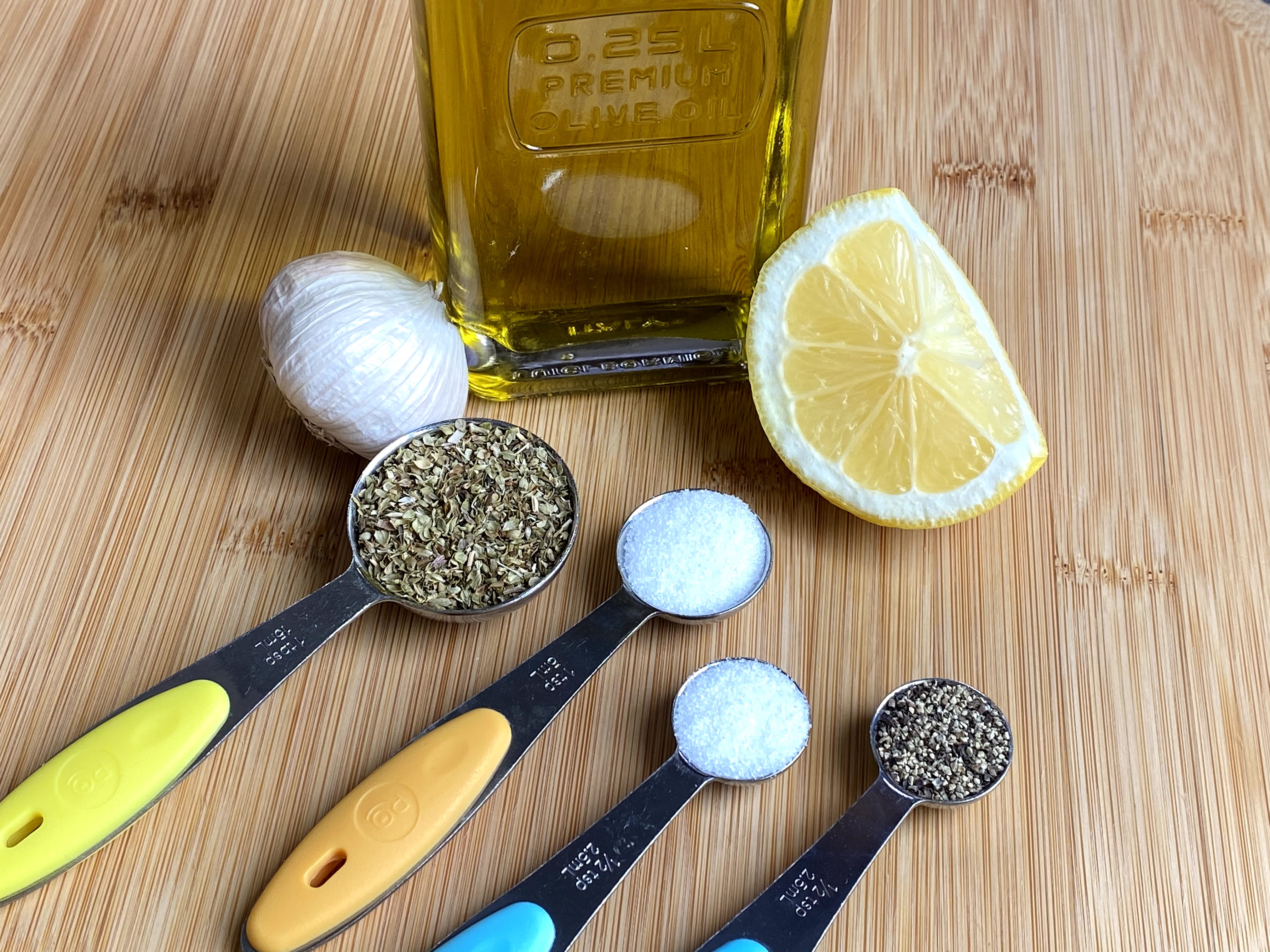 This recipe basically follows the same marinade as our Greek Chicken and Potatoes. The marinade is perfect, so why mess with it? I did take a shortcut with the seasoning to try out the Pampered Chef Greek Rub, which turned out well! Use the seasoning blend or see our other recipe to mix up your own (it's super simple!).
As mentioned, to make pitas vegetarian, we need to swap the meat for a different protein, so let's do that first! We will substitute with chickpeas. Substituting beans for meat is easy to make nearly any dish vegetarian, but we find that with chickpeas removing the shell really helps with flavor and texture.
First, open and empty two cans of chickpeas into a strainer. Run warm water over them while tossing for about two minutes.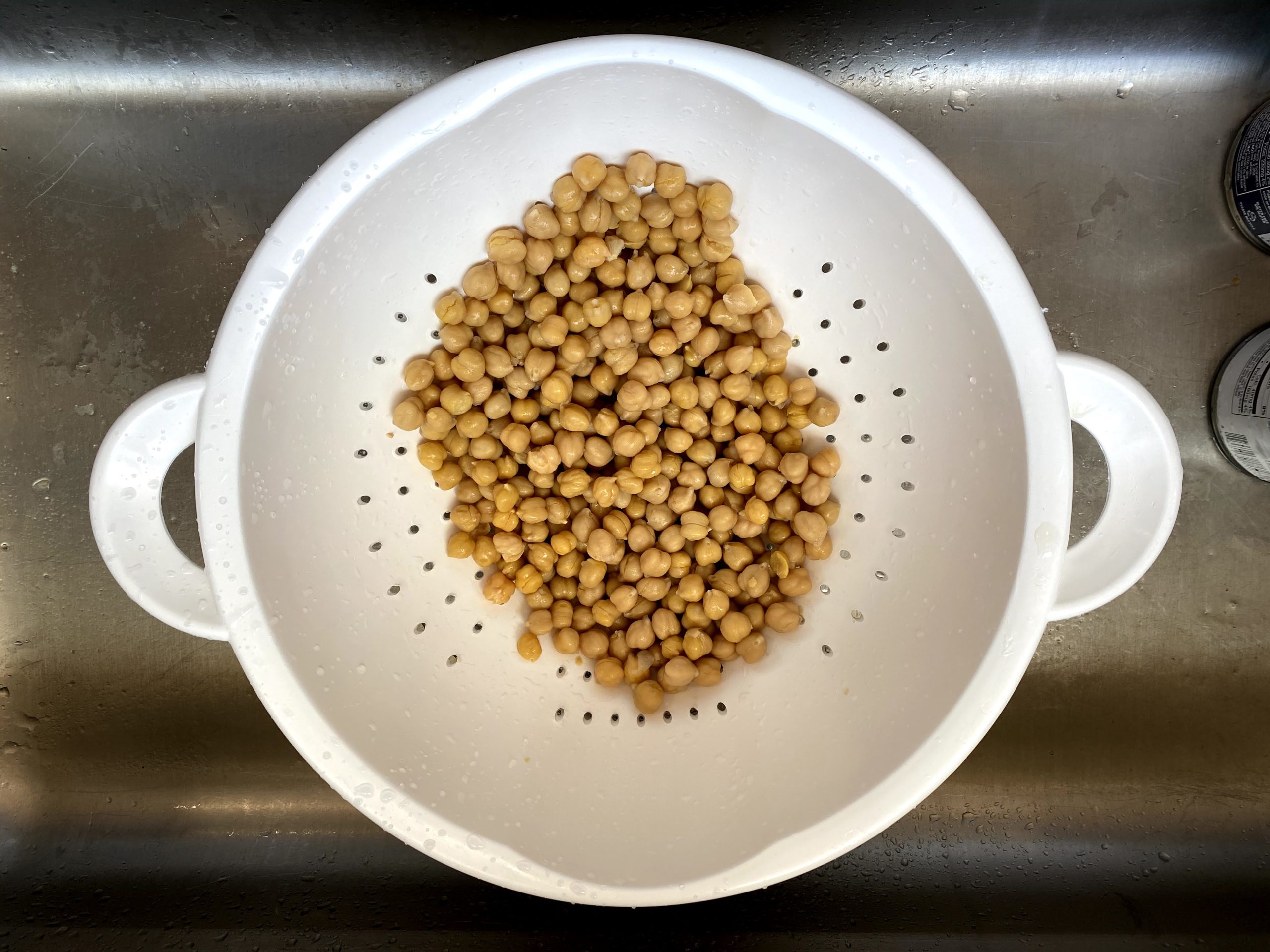 Then, pick up a few chickpeas at a time and rub between your fingers or palms. The warmed chickpea and the friction should cause the skin to slide right off. Place shelled chickpeas in a container to fill with remaining chickpeas and marinade. Continue shelling the rest of your chickpeas. Yes, it can be a grueling and slow process, but trust us, it is well worth it in the end! This step allows for the marinade to really infuse its flavor into the chickpeas and makes for a smoother bite in the finished product.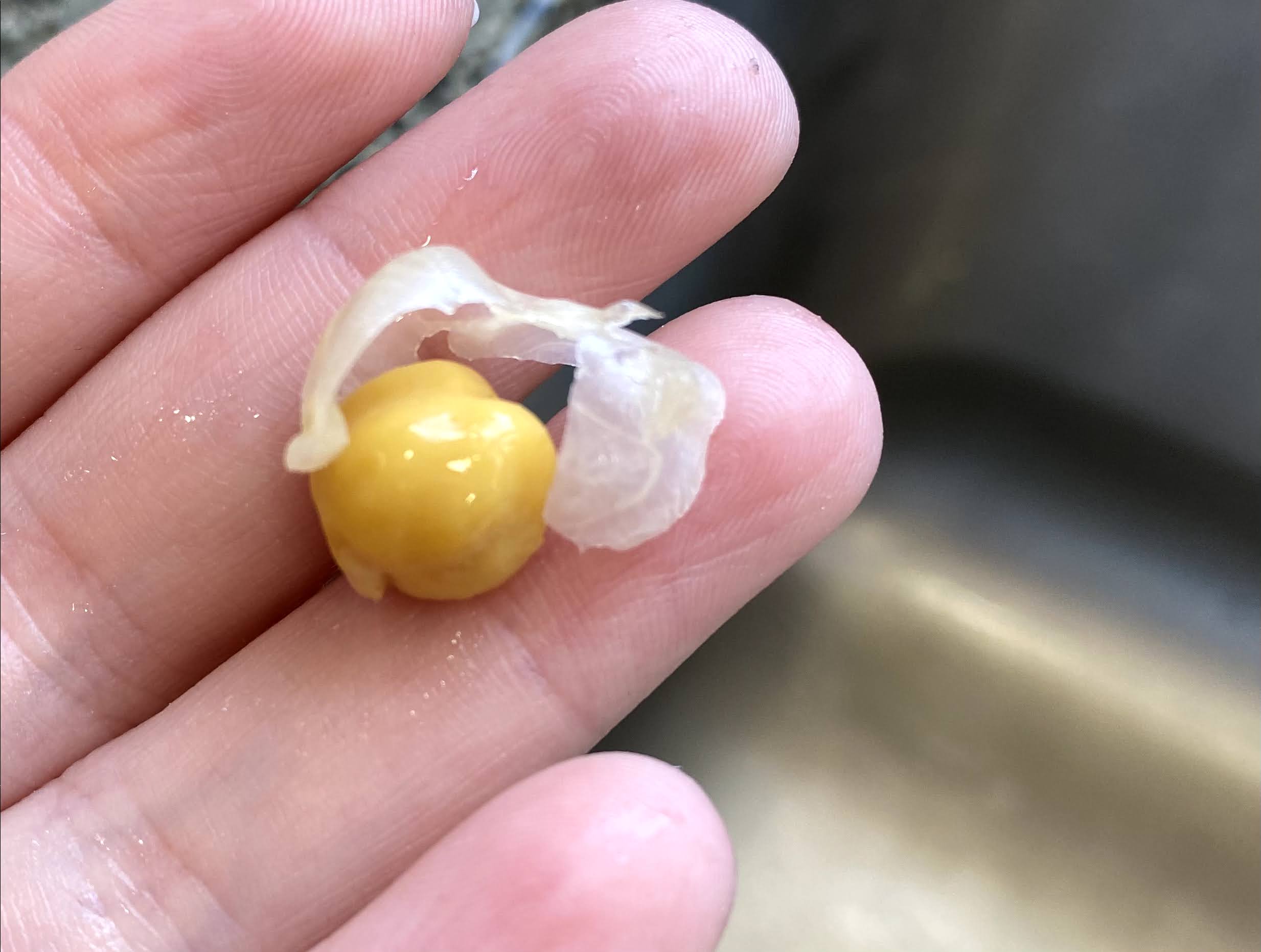 Now that we've covered the protein swap and how to best prepare our chickpeas, let's get into making delicious vegetarian Greek pitas!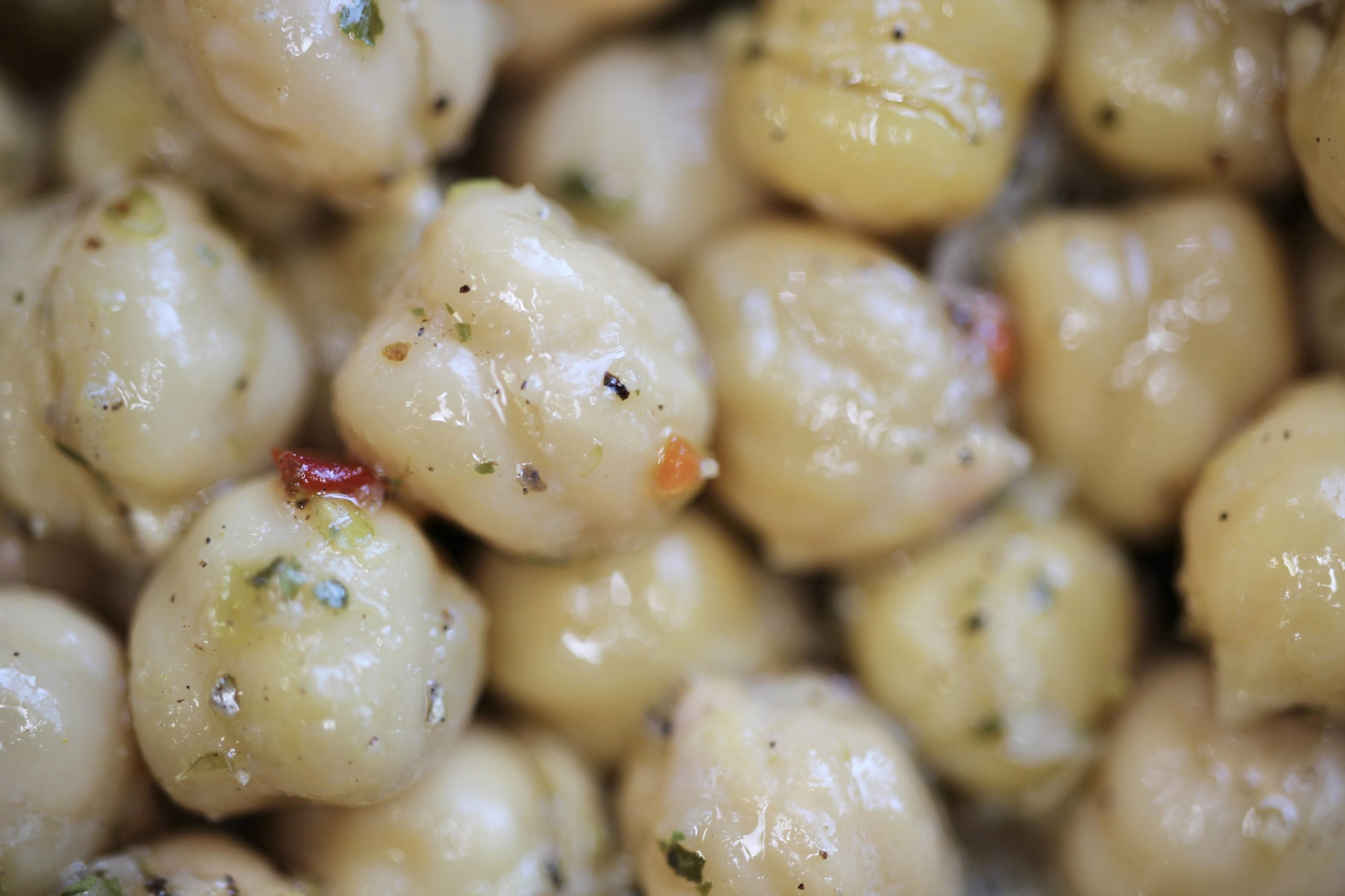 Vegetarian Greek Pitas
2 cans chickpeas drained, rinsed, and shelled (see above)
1 lemon juiced, and zested if desired
2 tablespoons olive oil
4 cloves garlic diced

1 tablespoon dried oregano (or Pampered Chef Greek Rub)

1/2 teaspoon black pepper
1 1/2 teaspoons salt
choice of pita bread and all the fixins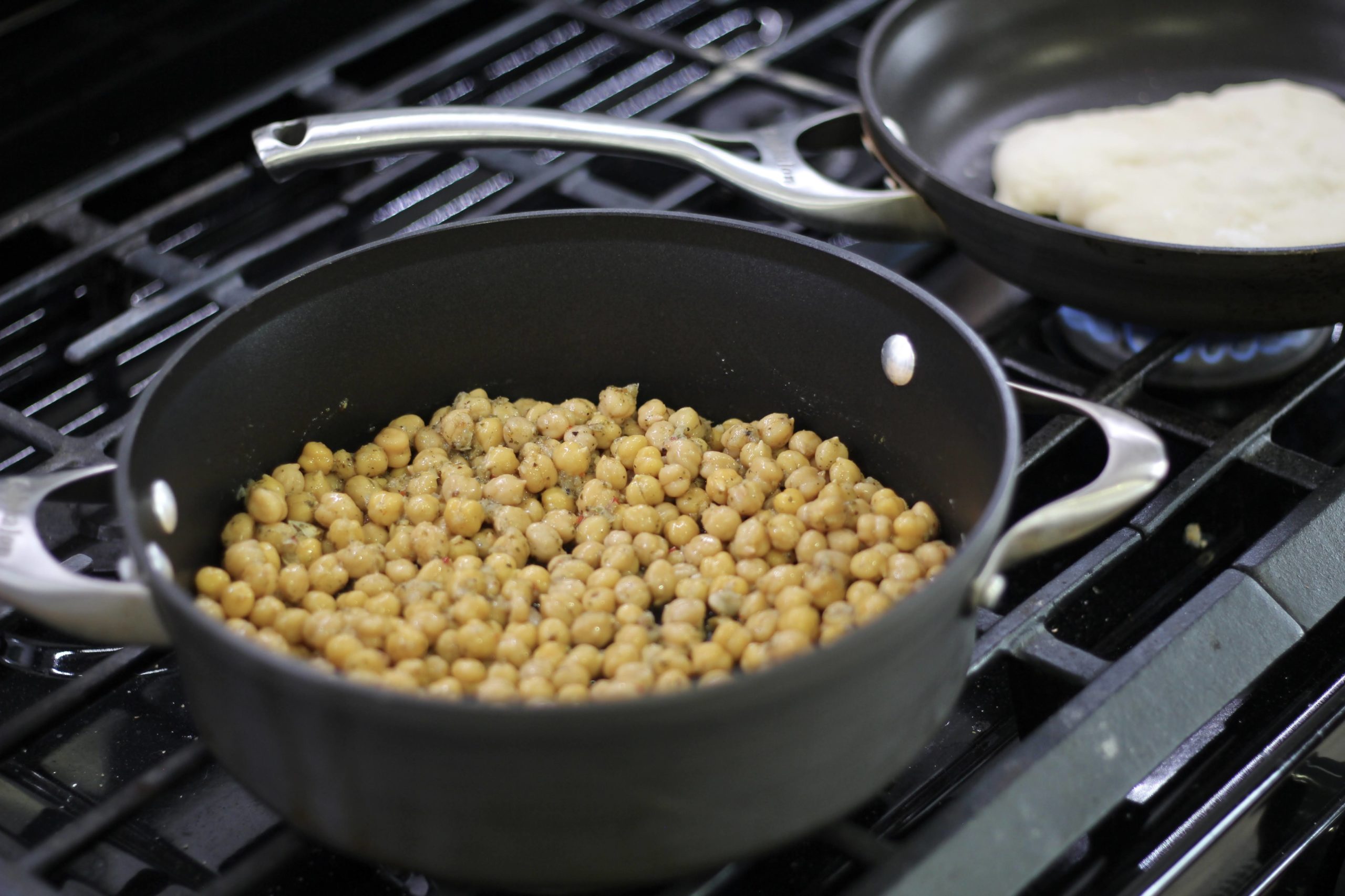 Combine all ingredients above and mix to combine. Cover and refrigerate for at least two hours for best marinating outcome. Heat skillet to medium heat. Add all marinated chickpeas to the skillet and toss for several minutes until golden and warmed through. Serve inside pita bread with all your favorite Greek toppings and enjoy!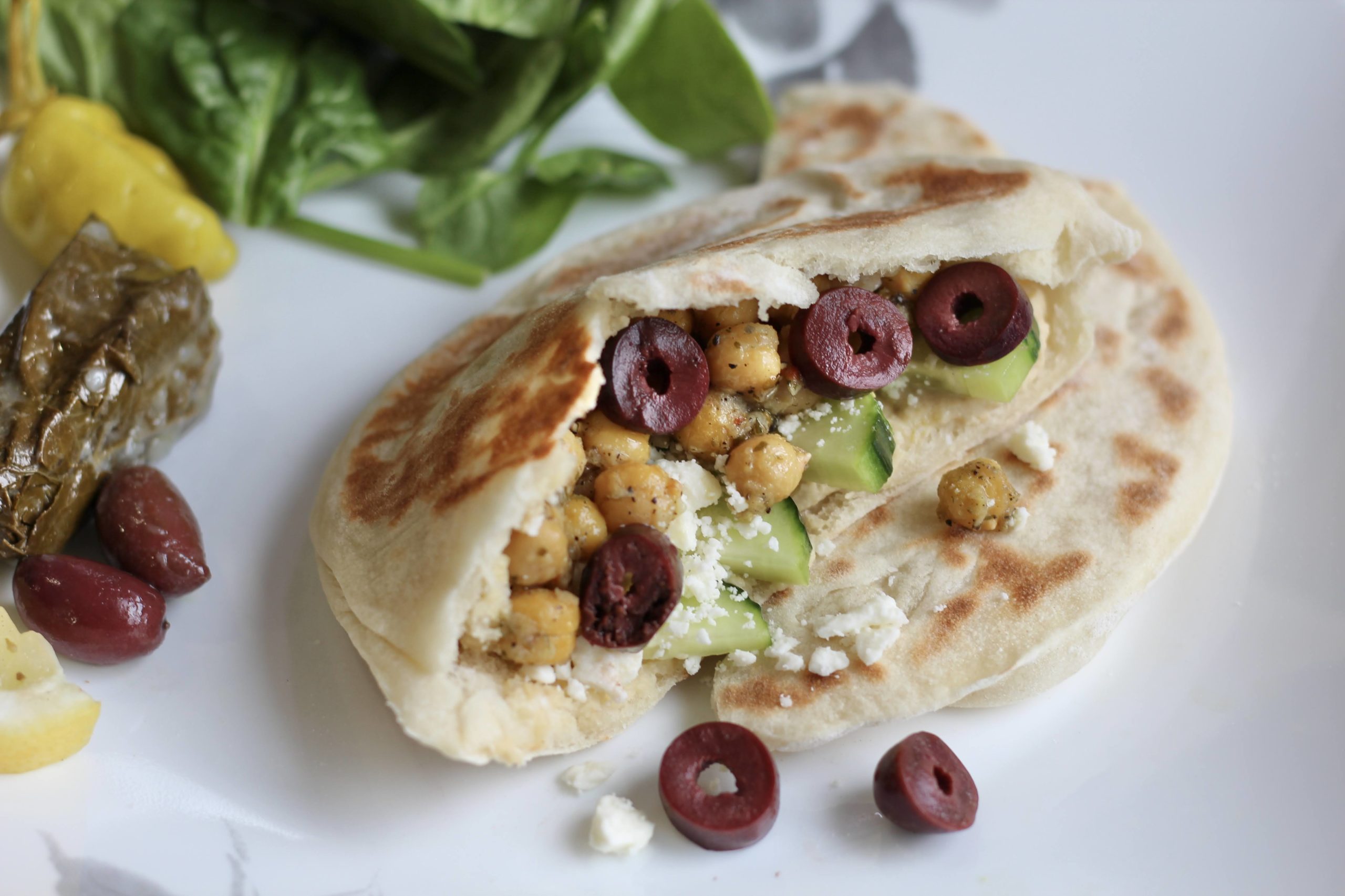 Some traditional and favorite toppings of ours include: tzatziki sauce (see our post for a homemade version), hummus, cucumber, kalamata olives, feta cheese, spinach, sun-dried tomatoes, and pepperoncinis. Choose your favorite combo and stuff inside a warm pita bread (pita recipe coming soon!) and you have a perfectly delicious, healthy, vegetarian, fun dinner night!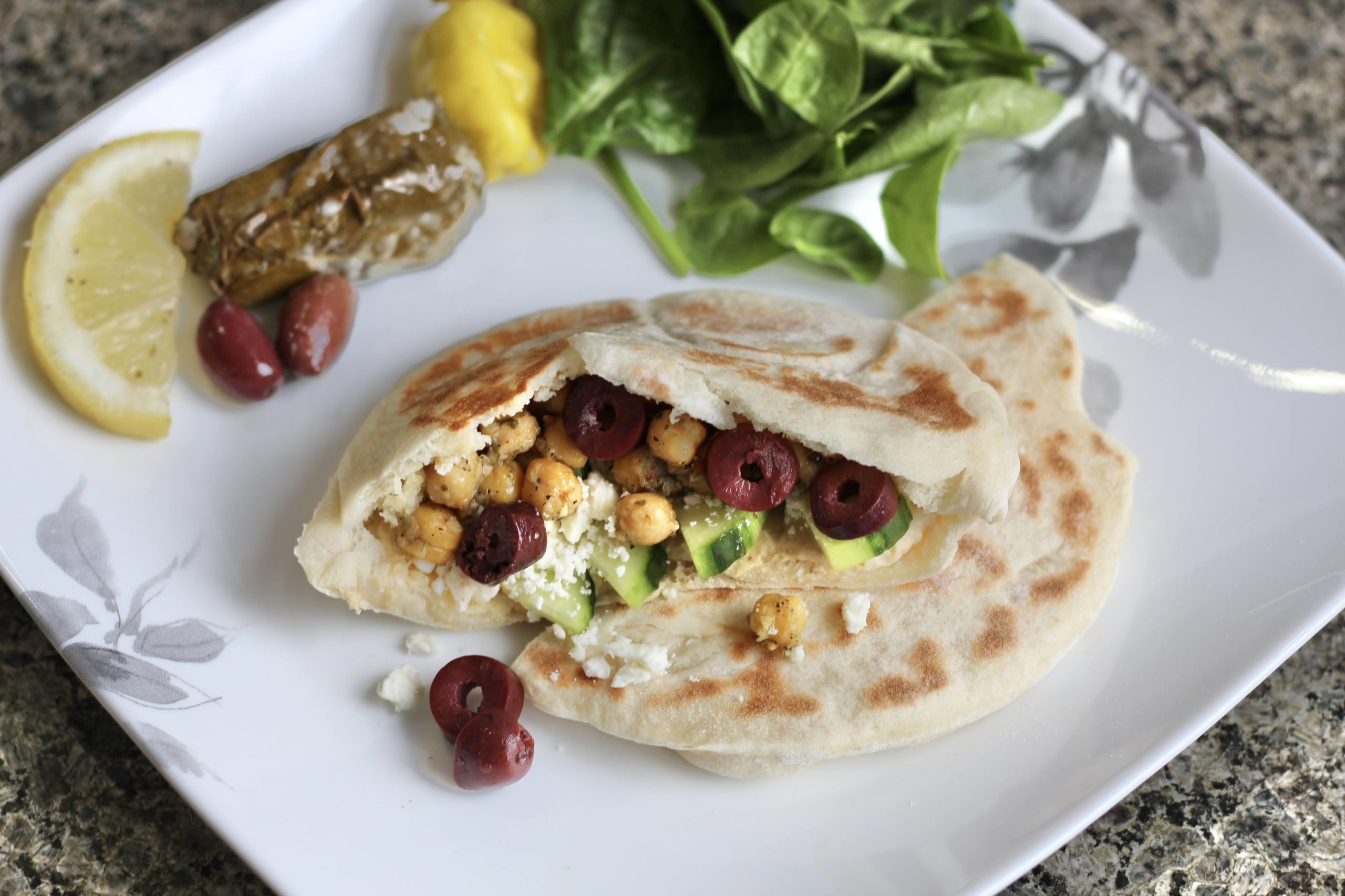 Vegetarian Greek pitas are a full meal on their own, but if you need some sides I recommend some store-bought dolmades (stuffed grape leaves), rice, spinach salad, or even a Greek salad. If you're looking for a low-carb option, skip the pita and make this a salad on a nice bed of spinach and cucumber. Delish!
Meat-free, but flavor-full! This dish is a hit with all of us and the kids every time we make it! We've made it for guests too and they can't believe how yummy it is!
For more recipes, check out our Recipes section and let us know what you like to enjoy in your pita!