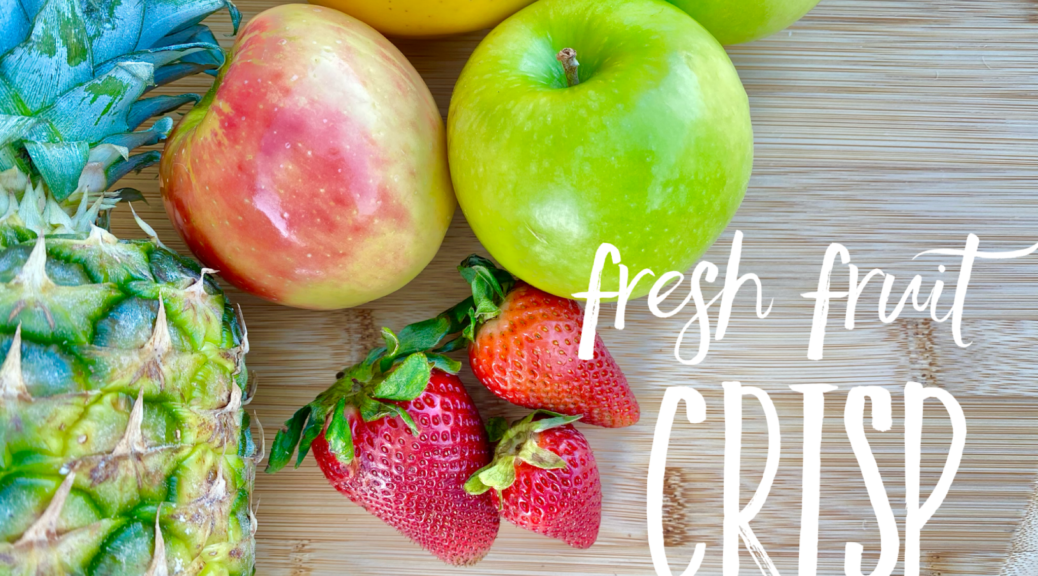 Fresh Fruit Crisp
Fresh Fruit Crisp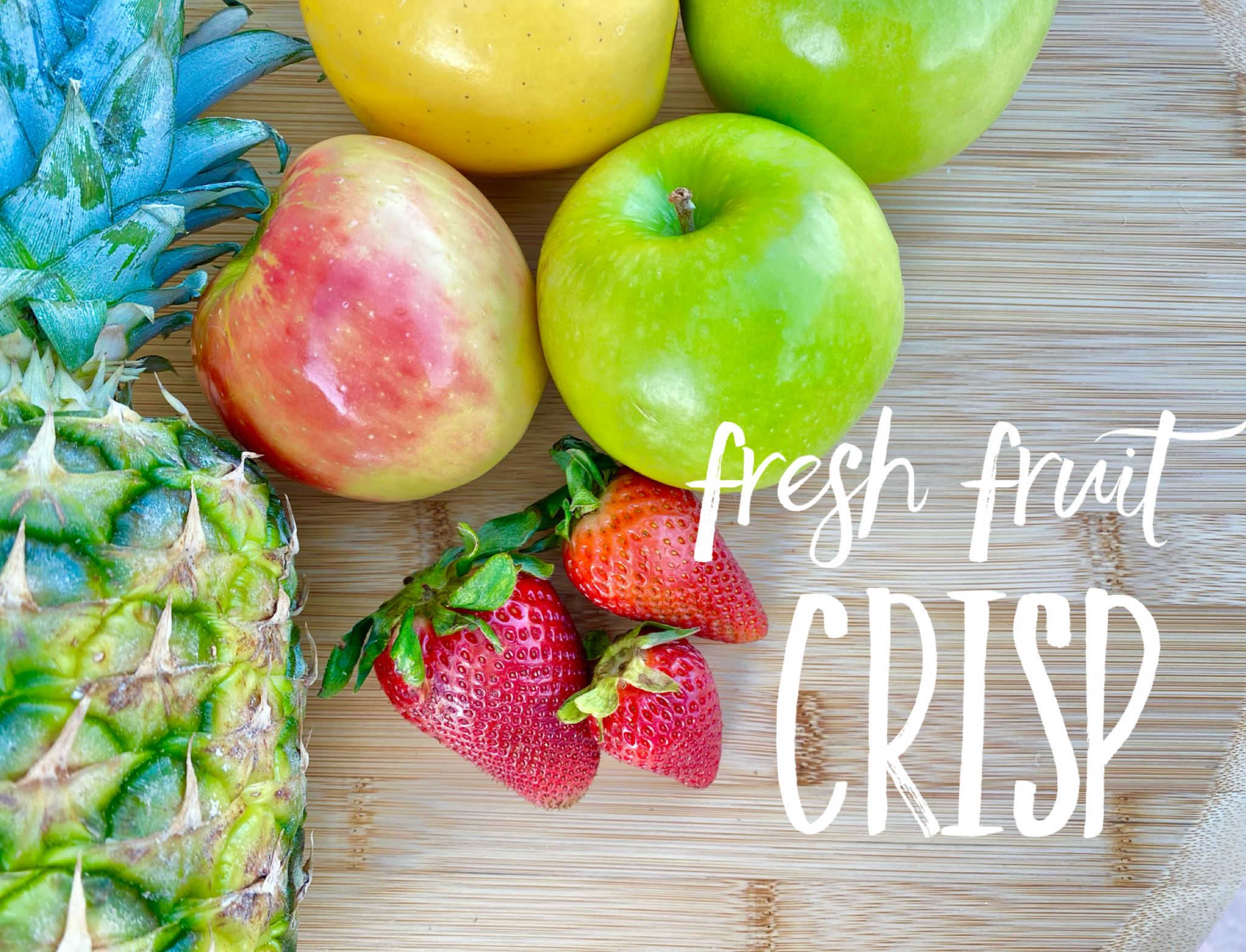 One of the easiest and perhaps a little less guilt-inducing desserts is a fresh fruit crisp! With a few pantry staples and your choice of fruit, a fresh fruit crisp can be whipped up in a flash!
A tasty, sweet, warm, baked fresh fruit crisp is the perfect dessert any time of year because the fruit can be changed seasonally. We are particularly fond of the tropical flavor of a pineapple crisp any time, but summer is especially perfect! Try berries in springtime and apples in autumn and winter. Whatever the season, the time is always right for a fresh fruit crisp!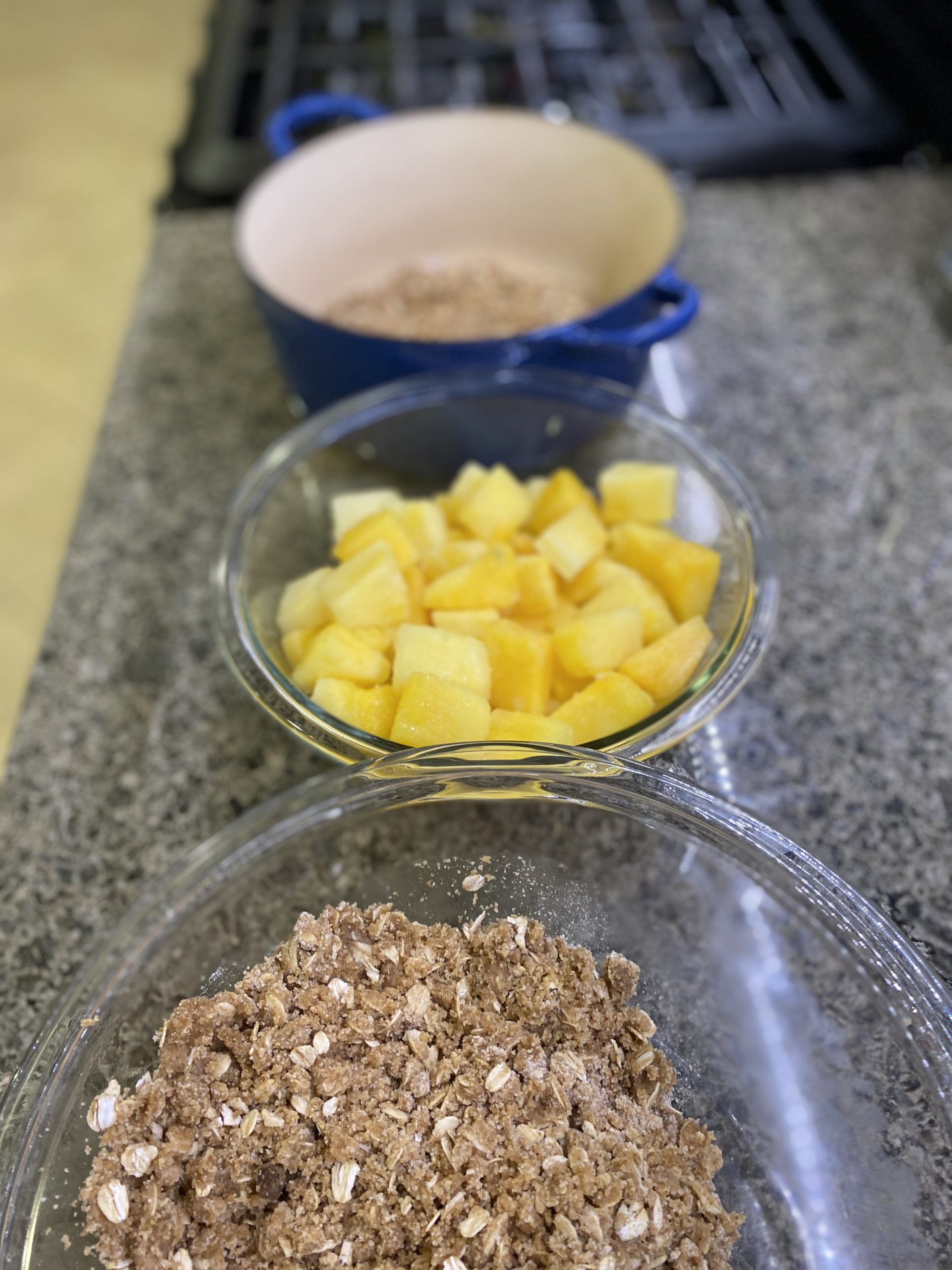 Fresh Fruit Crisp
2 1/2 pounds fresh fruit

1 cup old fashioned oats
1 cup dark brown sugar
1 cup flour
1 stick butter, melted
1/2 cup sugar
1 teaspoon cinnamon
optional topping: shredded coconut, nuts, chocolate chips, caramel chips, or other sprinkled topping if desired
Preheat oven to 350 degrees. Prepare selected fruit as needed. Chop fruit into pieces a little smaller than bite-size. Combine all other ingredients (except topping if desired) in a large bowl. Mix until combined well. Spray inside of an 8×8 or baking casserole dish with nonstick spray. Add half the oat mixture to the bottom of baking dish. Lightly press into bottom of dish to get all the way to edges. Next, add all the prepared fruit and spread as evenly as possible. Top with remaining half of oat mixture. If using any toppings, sprinkle on top at this time. Bake for 35 minutes.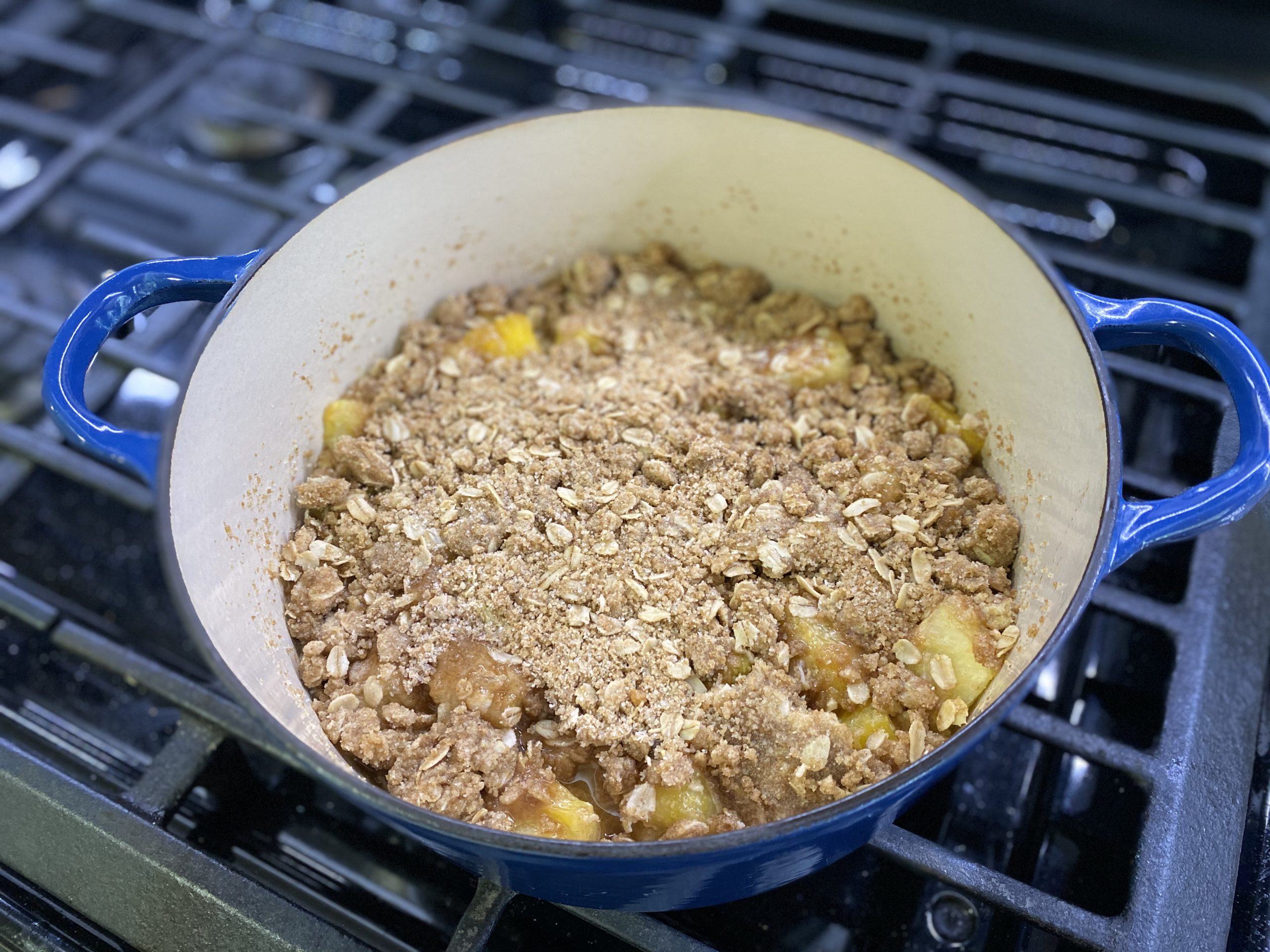 Allow to set for 5-10 minutes outside of oven before serving. Enjoy warm fresh fruit crisp with ice cream or whipped cream!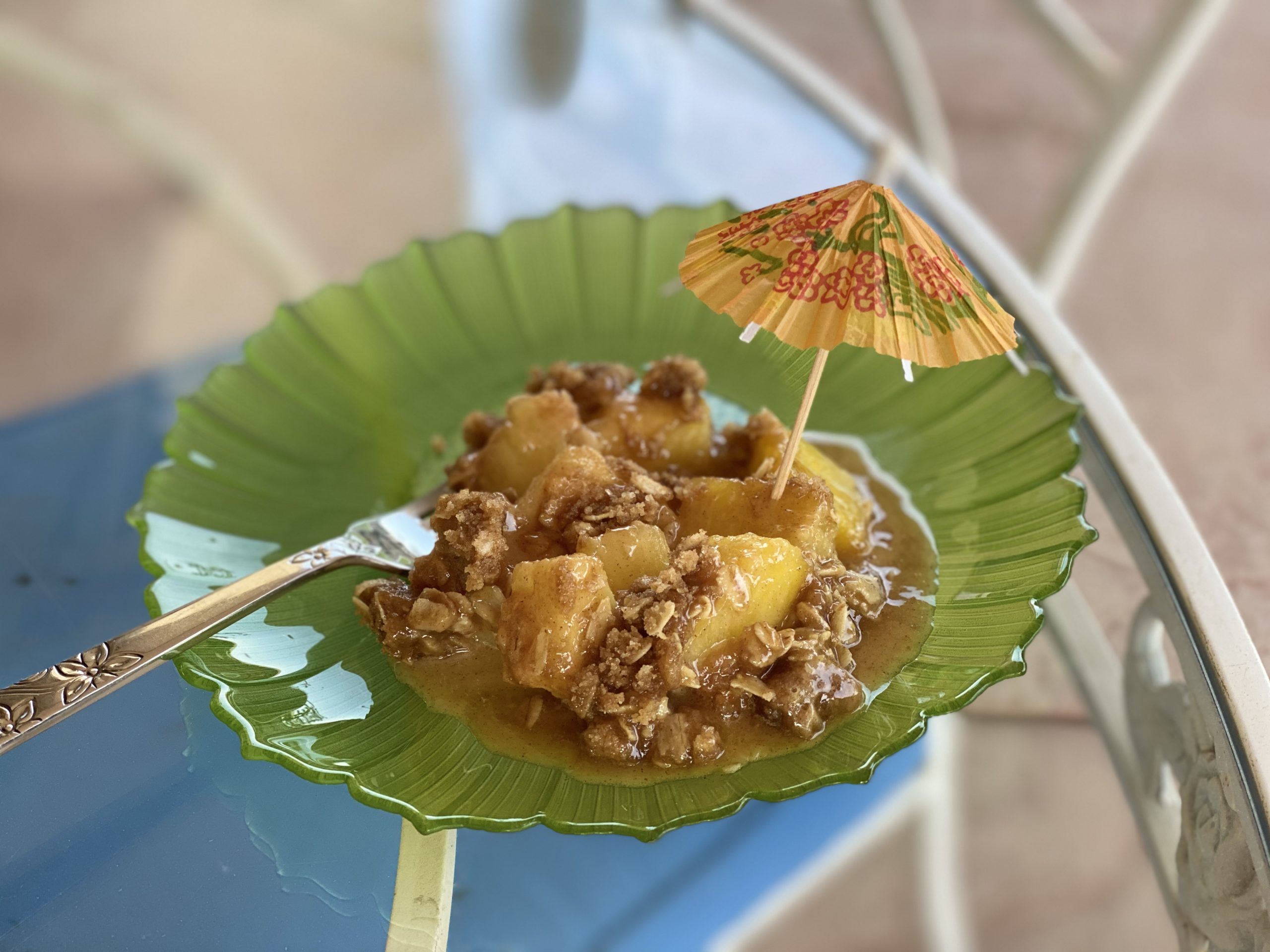 So Delicious and Versatile
The above photo is a fresh pineapple crisp we made last summer. I did plate it immediately after removing from the oven.  The juicy caramel-like goodness oozed all over because I did not let it sit out of the oven before serving. So, now I do as I say in the instructions and let set up a bit first. We also chopped our pineapple smaller the next time too. Smaller than bite-sized fruit chunks allow for a properly sized bite when scooped up with the delicious oat mixture. Photo below is after making these prep adjustments. Doesn't it look delicious?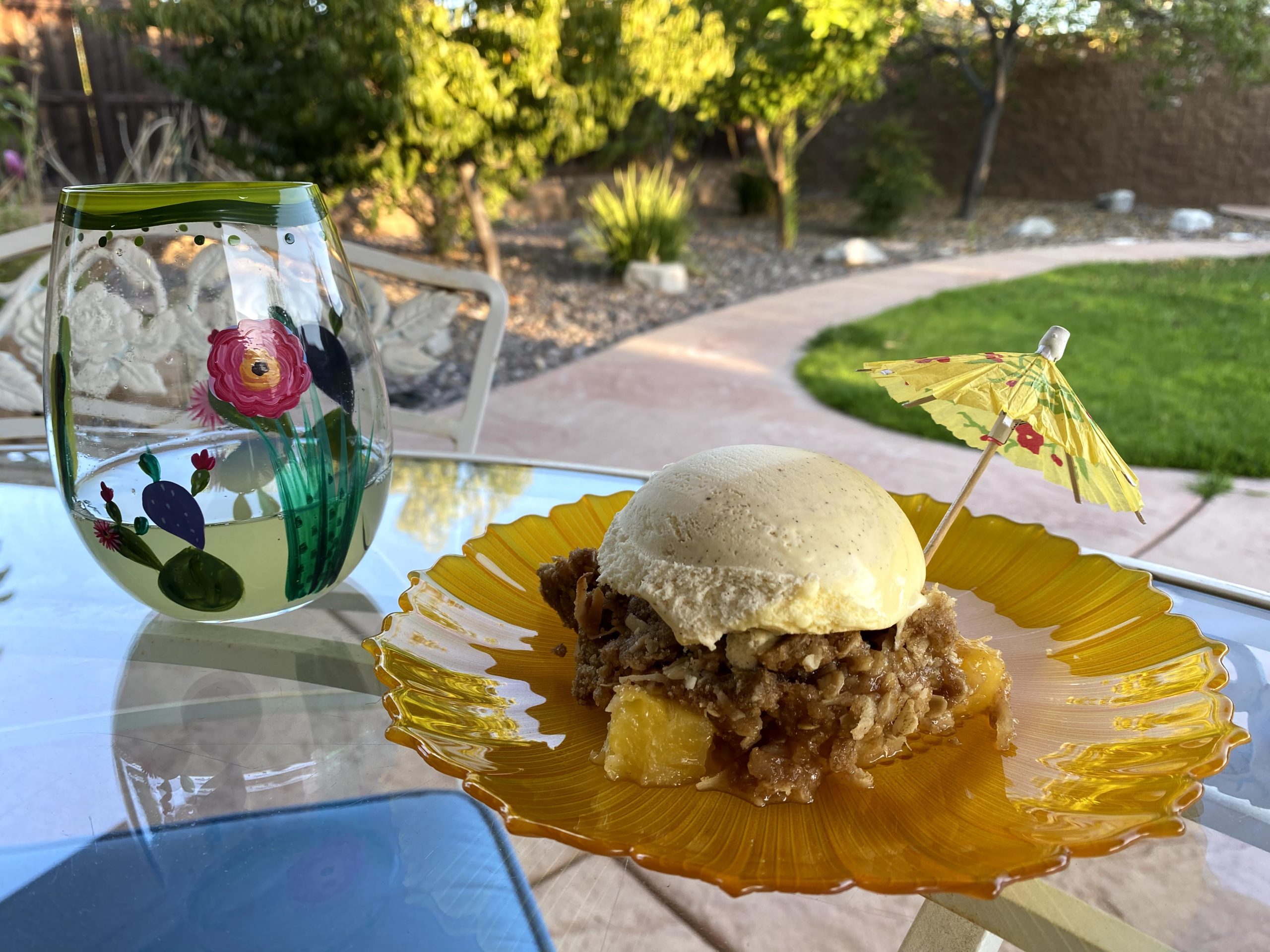 Our favorite fresh fruit crisp combo is definitely pineapple with some shredded coconut topping. A drizzle of caramel and a scoop of neapolitan vanilla ice cream takes it to the next level. If you've never heard of neapolitan vanilla ice cream, I didn't either until we found Stater Bros Brand. It's actually called Triple Vanilla and is a combo of vanilla, French vanilla, and vanilla bean ice creams. If you're like me, I can never choose or remember which vanilla I prefer, so this combo is best!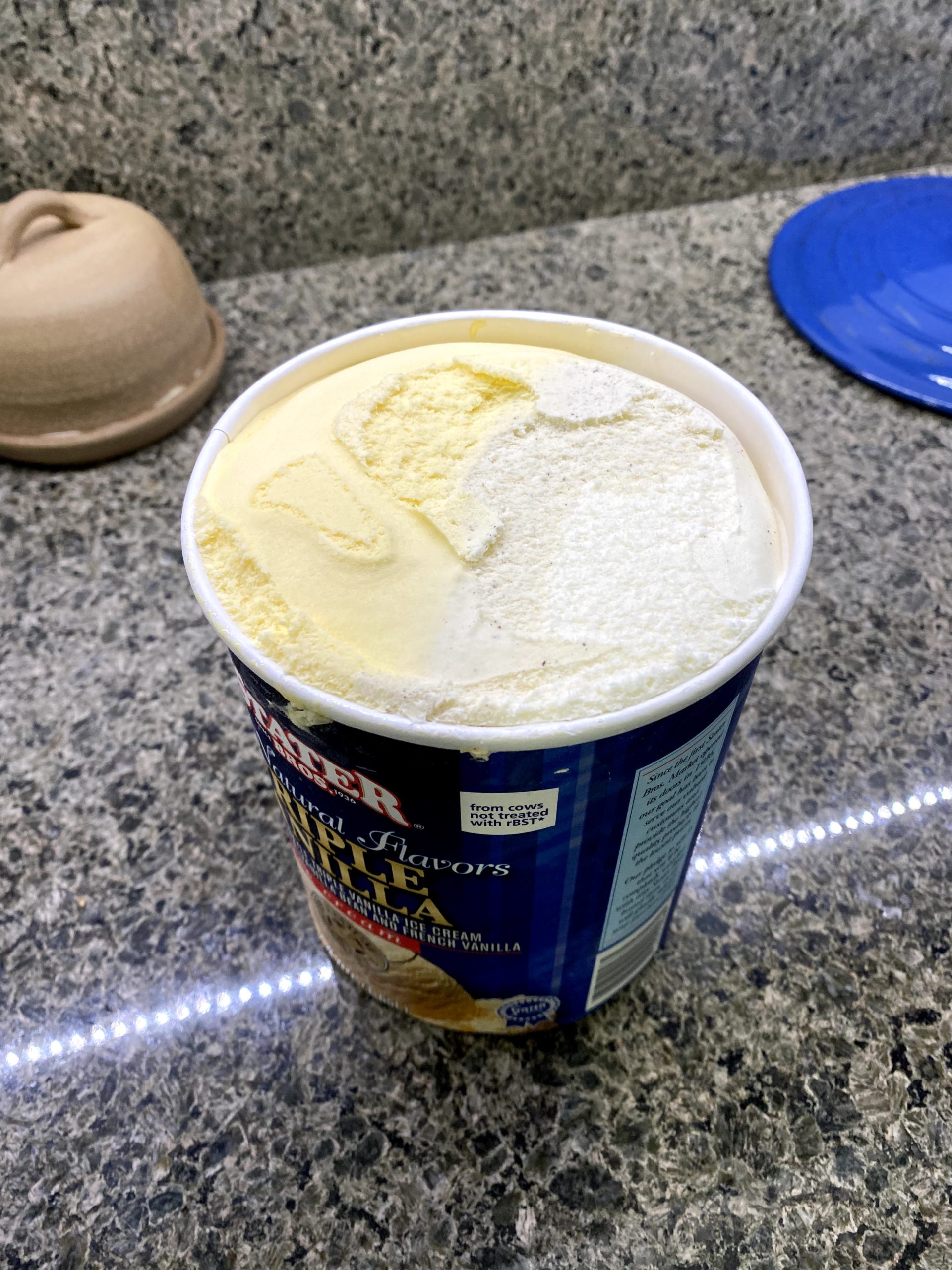 Fresh fruit crisp is also the perfect dessert for bringing to a dinner with friends and family. You can pre-bake it at home and travel with it (carefully since it will be hot), prep it first and bake at your destination, or make well ahead of time and reheat. Any way you enjoy, it will be a hit!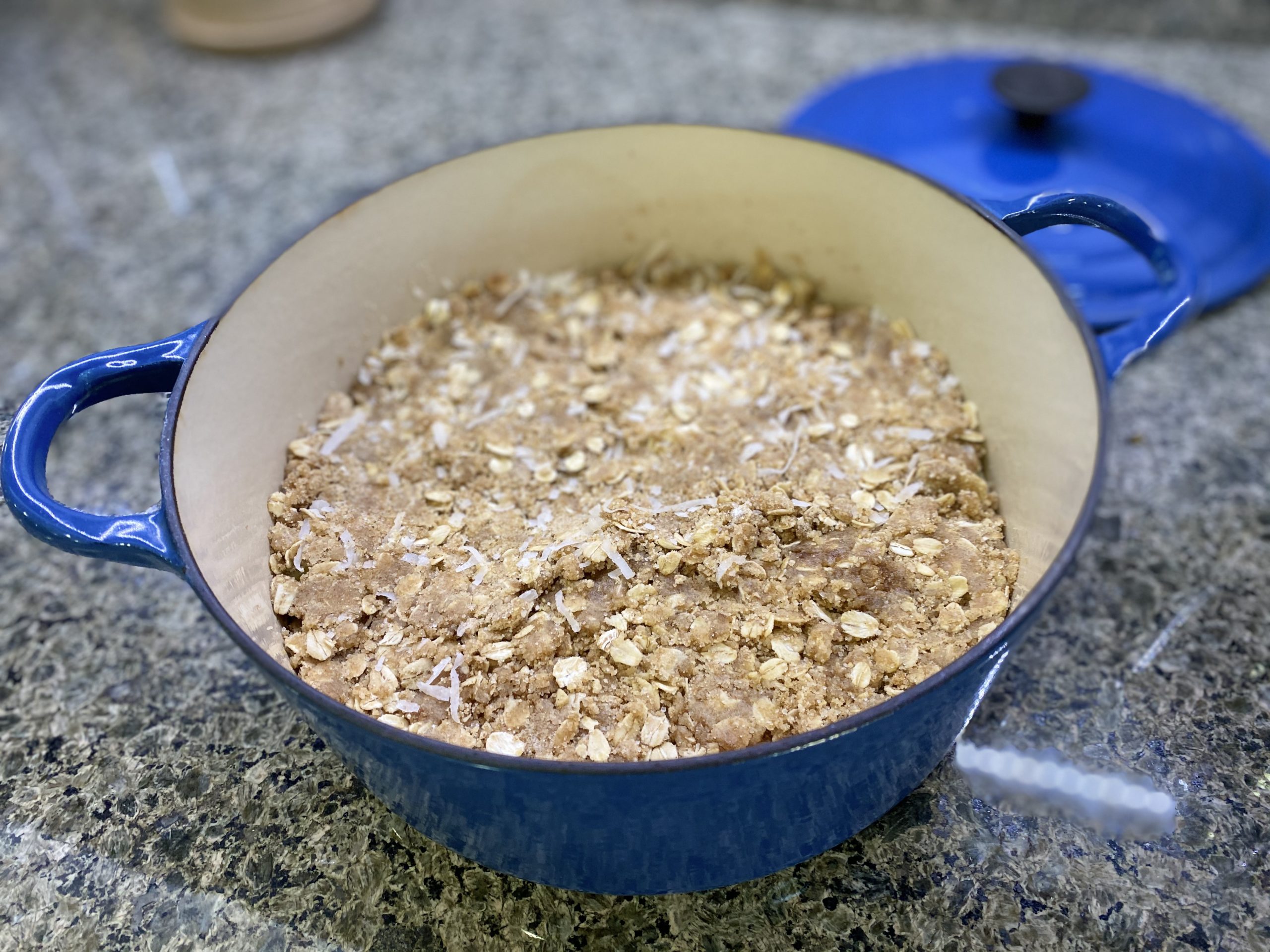 Fresh Fruit Substitute
In case your desired fruit is out of season, or you don't have it available near you, there is a substitute. Fresh fruit can be substituted for frozen fruit!
Simply thaw frozen fruit at least halfway before substituting for the fresh fruit in this recipe. Be sure to drain any excess moisture from the thawing process. Another helpful tip: check the frozen fruit for sizing; you want to make sure it's all a little smaller than bite-size.
Which flavor of fresh fruit crisp will you make first? I think our next one will be berries since they do go so well this time of year. For more yummy desserts, see our other posts: Disney's Dole Whip and Very Berry Trifle Dessert.