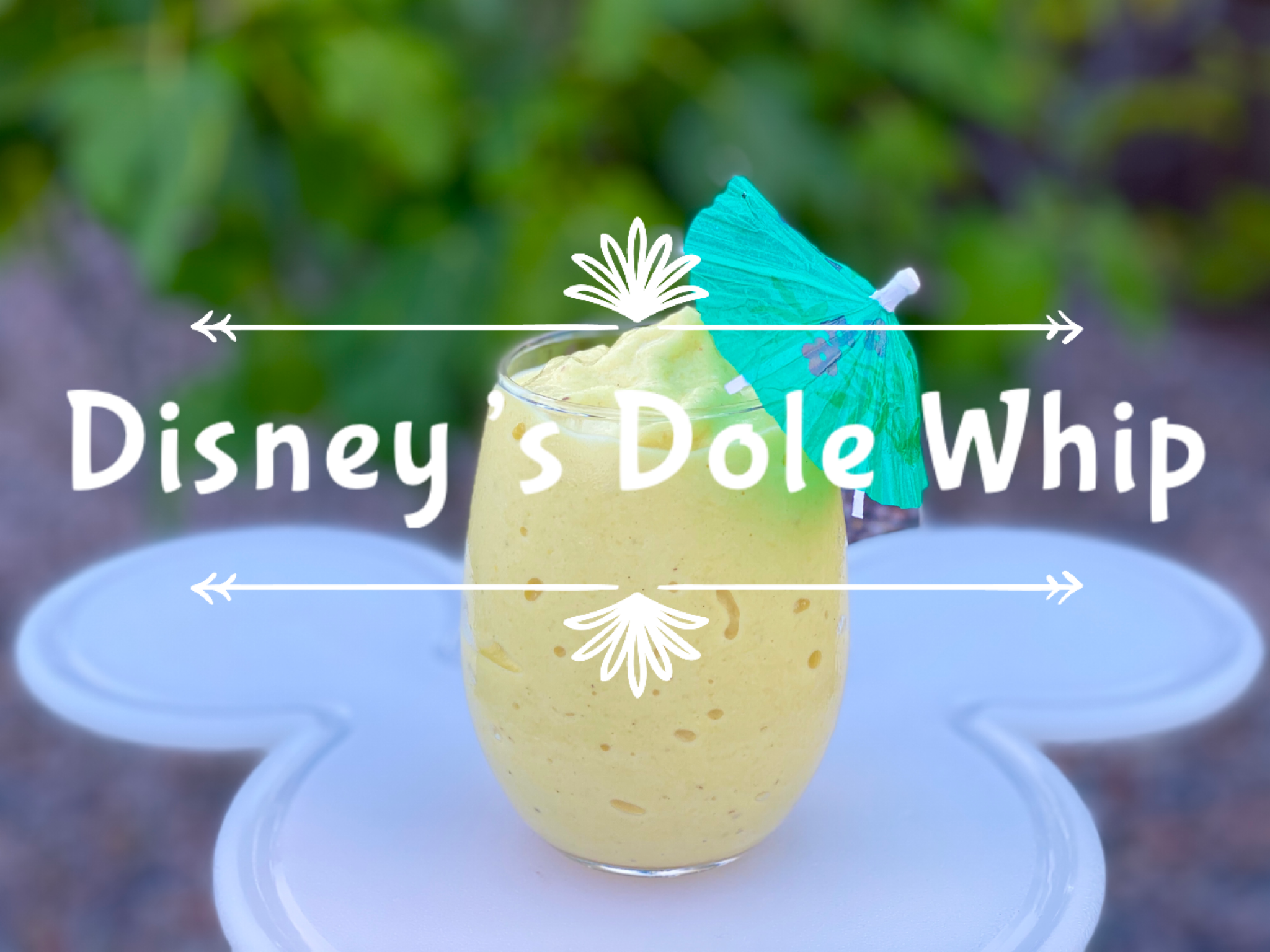 Disney's Dole Whip
Disney's Dole Whip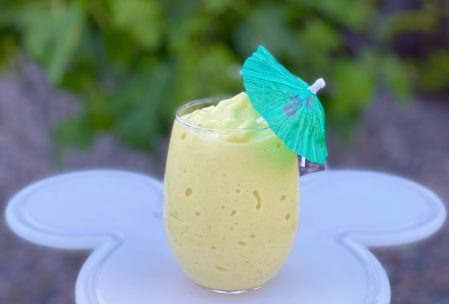 For as long as I know of, one of the top treats at Disneyland has been Disney's Dole Whip. A refreshing, tropically-flavored frozen treat served right outside the Enchanted Tiki Room. Disney's website had previously shared some of their insider recipes, but the big ticket snacks hit the blog during the 2020 pandemic quarantine and everyone went wild, ourselves included.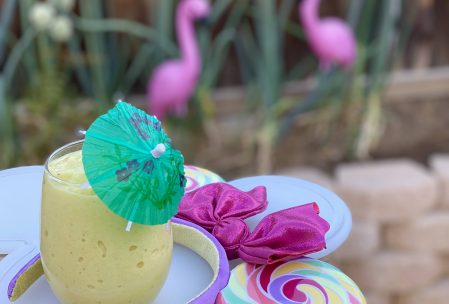 Disney's Dole Whip has enough of a reputation without me sitting here trying to build it up some more, so I'll get right to it.
This recipe is such a treat to eat and make as it only takes three ingredients! In just a few minutes it will taste like you're wandering off through Adventureland in pure Disneyland bliss.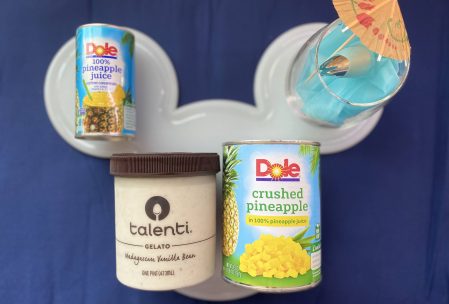 Disney's Dole Whip
4 ounces pineapple juice
2 cups frozen pineapple
1 big scoop vanilla ice cream
Add all ingredients to blender and blend until smooth. Use a star tipped piping bag to create the iconic swirl in your cup of choice. Top with a fun cocktail umbrella, maraschino cherry, or whatever you like. Eat and enjoy!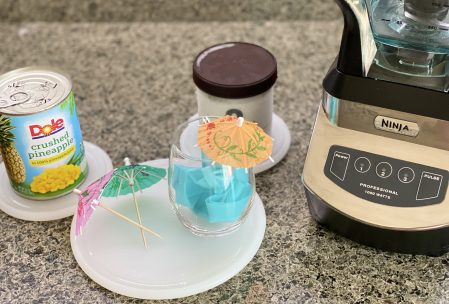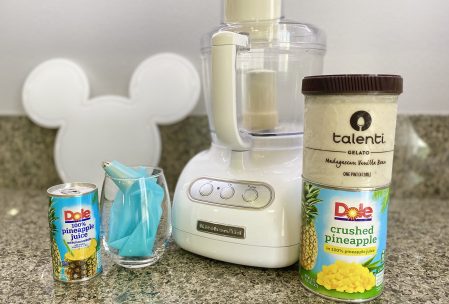 Clearly I had some fun taking photos of these ingredients with my blender and beloved food processor alike. I imagine whichever device you use it will turn out delicious. After blending, it was necessary, I felt, to place in the freezer again for a couple hours to stiffen the mix a bit more. It is probably our own issue since we used crushed pineapple instead of frozen chunks, but when in quarantine, use what you have. And it was still Dole, so at least we got that part right. 😉 Also helpful to note, maybe don't use vanilla bean ice cream, the vanilla bean will look like pepper in your dole whip. Oh well, it was still delish. And now we just get to make it again one day with perfect ingredients.
All I can say is thank you. Thank you Disney for making our lives magical no matter what's going on in the world. Disney's Dole Whip brought us some fun, smiles, and a taste of our Happiest Place on Earth during this uncertain and ever-changing time.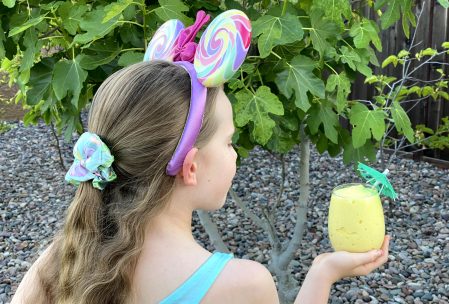 Disney's Dole Whip wasn't the only recipe from the parks we tried, see our post for Disney's PCH Grill French Toast, you'll be glad you did.
For more on my thoughts and feelings during quarantine, see my other posts, What I'm Looking Forward To After Quarantine, and coming soon: What I'm Thankful For During Quarantine.