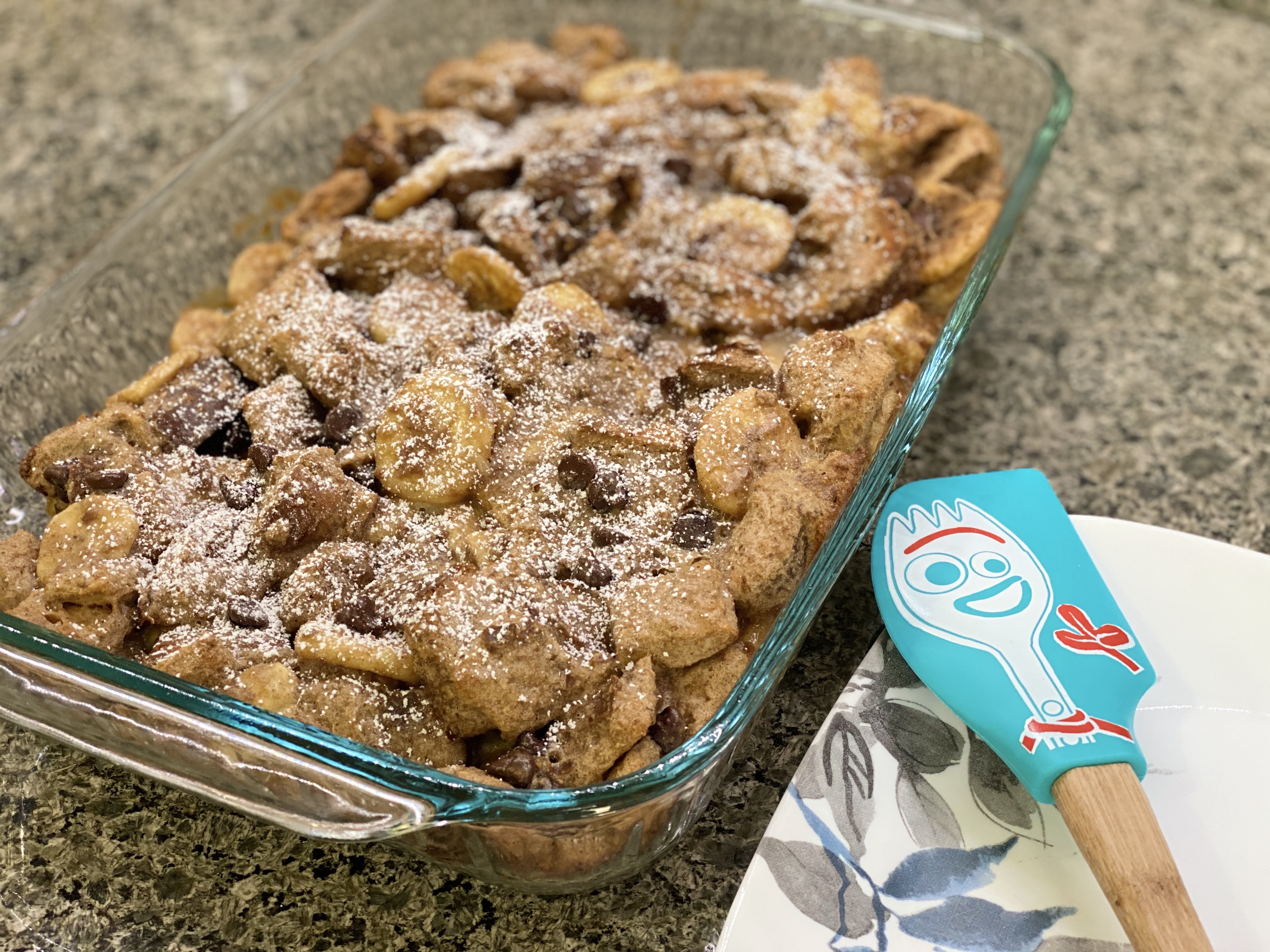 Disney's PCH Grill French Toast
Disney's PCH Grill French Toast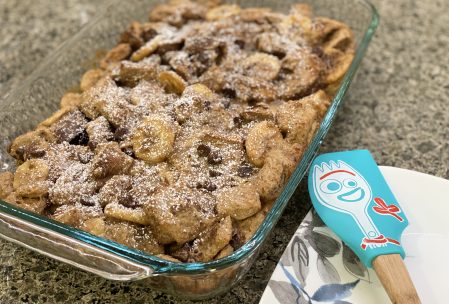 2020 has been quite the year so far. With everyone needing a little inspirational touch of magic during the #stayhome movement Disney Parks stepped up to the plate. Not the baseball kind of plate, the dining kind of plate, which we all certainly love Disney for. They posted recipes of some of their park favorites during quarantine and we tried one! Just in time for an at-home Mother's Day, here is Disney's PCH Grill Chocolate, Peanut Butter, Banana French Toast.
Disney's PCH Grill has been a family fave for over a decade now. It is the only character dining at Disneyland Resort featuring Mickey and Minnie Mouse. If these top-tier characters and coastal vibe dining doesn't have you sold, Disney's PCH Grill French Toast will reel you right in.
Though the parks are currently closed and have been for some time now, Disney promoted some homemade magic by sharing the recipe for Disney's PCH Grill French Toast. With it being our go-to brunch locale, we had to try it. And just in time for Mother's Day, we did. If you're wondering about what to make your mom, wife, self, for breakfast or brunch, look no further.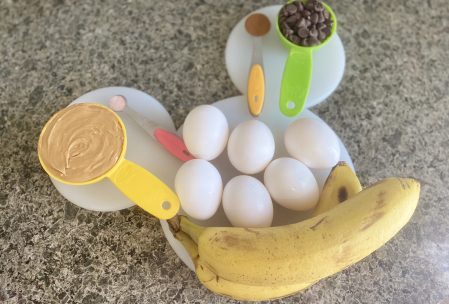 Let's just get right to it…For the concise recipe, go to the Disney original recipe posting linked below. Here is our step by step guide making this magic.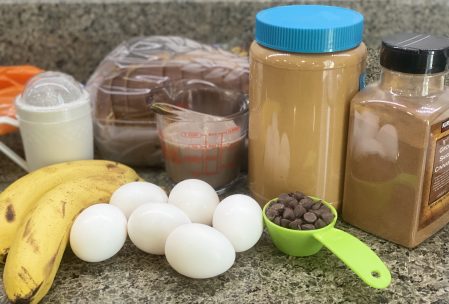 8 thick slices bread, we used lightly toasted brioche
2 ripe bananas
6 eggs
1/2 cup creamy peanut butter
1/4 cup chocolate chips
3/4 cup chocolate milk
1 teaspoon cinnamon
1/4 teaspoon salt
powdered sugar for dusting on top before serving
Preheat oven to 350 degrees. Prepare 9×13 inch baking dish with nonstick spray. Chop bread into 1-inch pieces. Slice bananas into half inch slices, banana penny style. In a large bowl, toss bread, bananas and chocolate chips.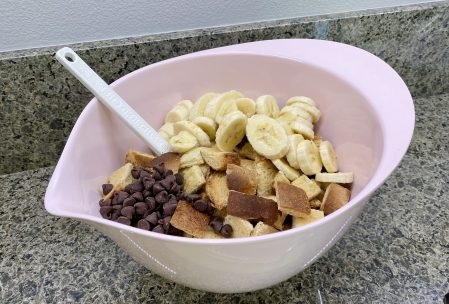 In a blender combine: peanut butter, eggs, cinnamon, salt, and chocolate milk. Blend until well mixed.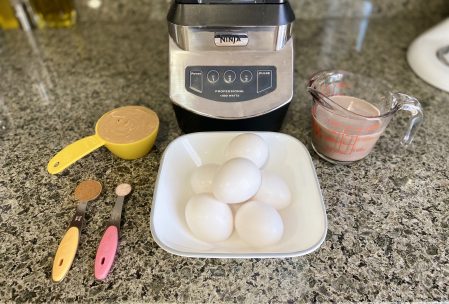 Add egg mixture to bread mixture. Toss to coat everything and keep tossing until all liquid is absorbed in the bread and coating everything.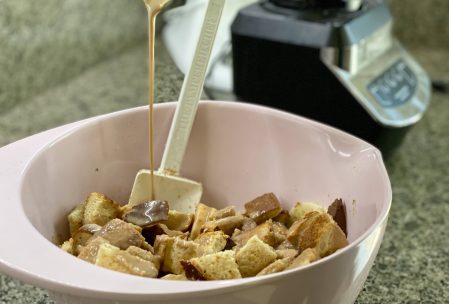 Pour everything into prepared baking tray. Bake for 35 minutes.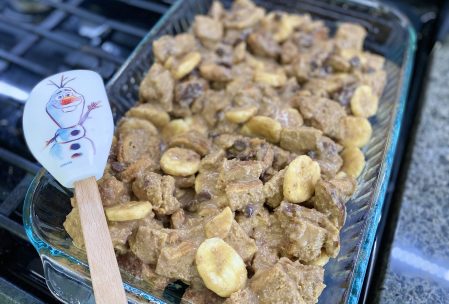 Dust with powdered sugar and enjoy.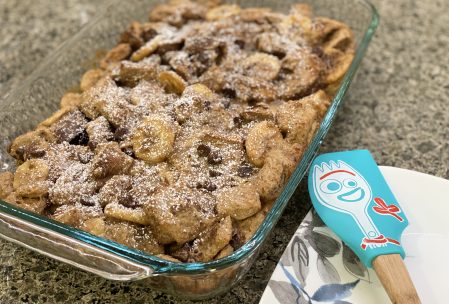 Magic In Every Bite
You certainly will enjoy!!! We sure did! This tasted exactly like the original. You could just feel the love and magic inside every bite as if it were straight from the Disney kitchen at PCH Grill. The taste is so perfect I forgot I was sitting in my pajamas, no makeup, no Mickey Mouse dancing on a stage and visiting me at my table. I mean, visiting my kids at the table. 😉
I can't say enough for how perfect this recipe is. The ingredients list might make it seem like a bombardment of flavor coming in, but the measurements are perfectly proportioned to compliment each other. Everything from the peanut butter to the cinnamon to the chocolate and bananas is in each bite. The name Chocolate Peanut Butter Banana French Toast is well-suited to this recipe to not only tell you what's inside, but to highlight each of the flavors making it nothing short of pure deliciousness.
If you're looking to recreate some Disneyland flavors in your own home, or if you've never been to a Disney park and want to taste-test it out, Disney's PCH Grill French Toast is for you.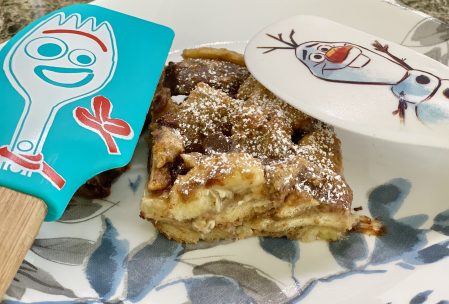 Making this would not have been as magical without my Disney-themed kitchen tools. Always been a Pampered Chef lover, and especially now when it brings a little more joy and happiness to our quarantine kitchen.
This is not the only recipe Disney Parks posted, stay tuned for us to try their famous Dole Whip! What do you wish you could eat right now from Disneyland?
#DisneyParksBlog #DisneyMagicMoments #DisneylandRecipe #Brunch #MothersDay2020 #TakeMeToDisney #QuarantineCooking