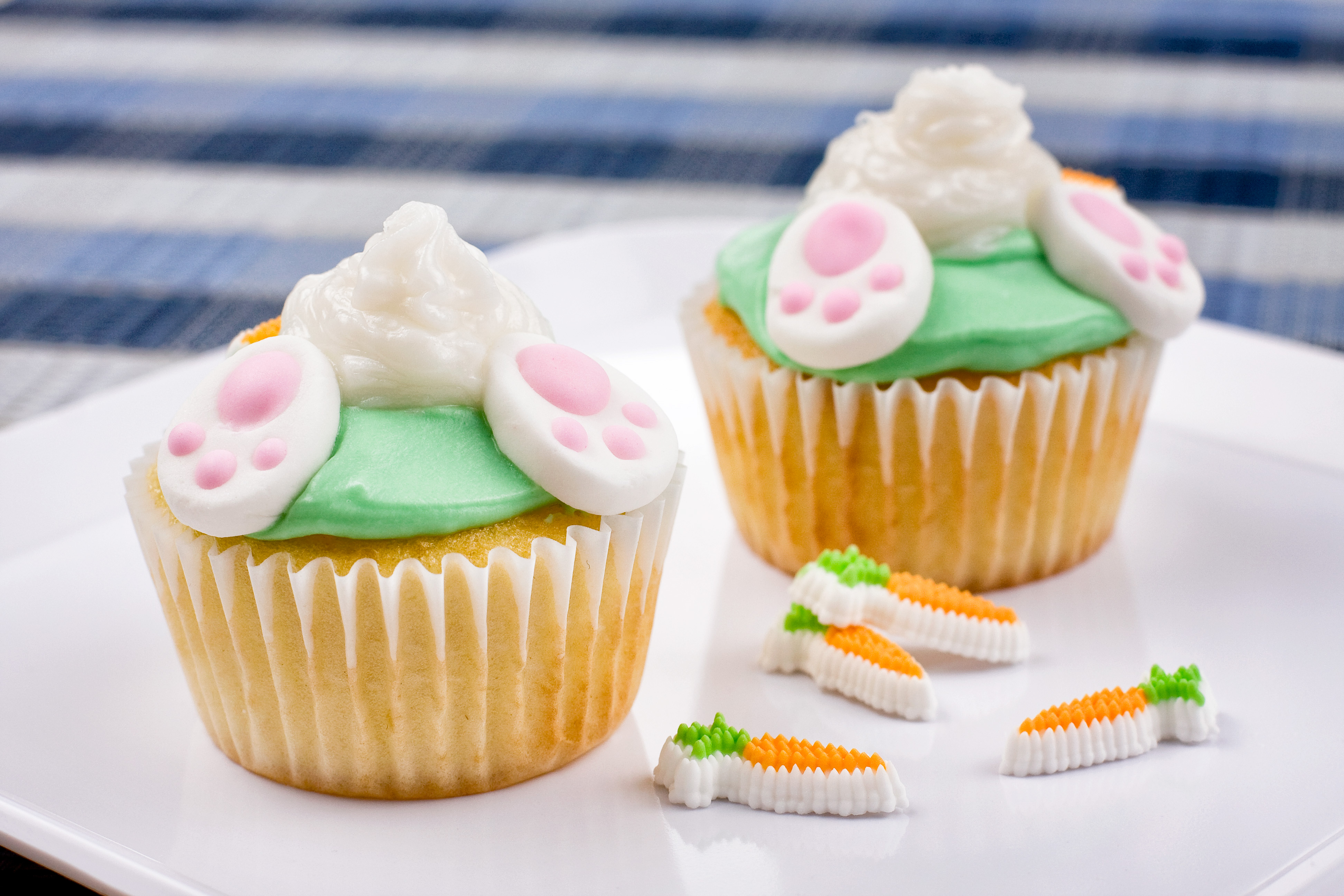 Bunny Cottontail Cupcakes
Bunny Cottontail Cupcakes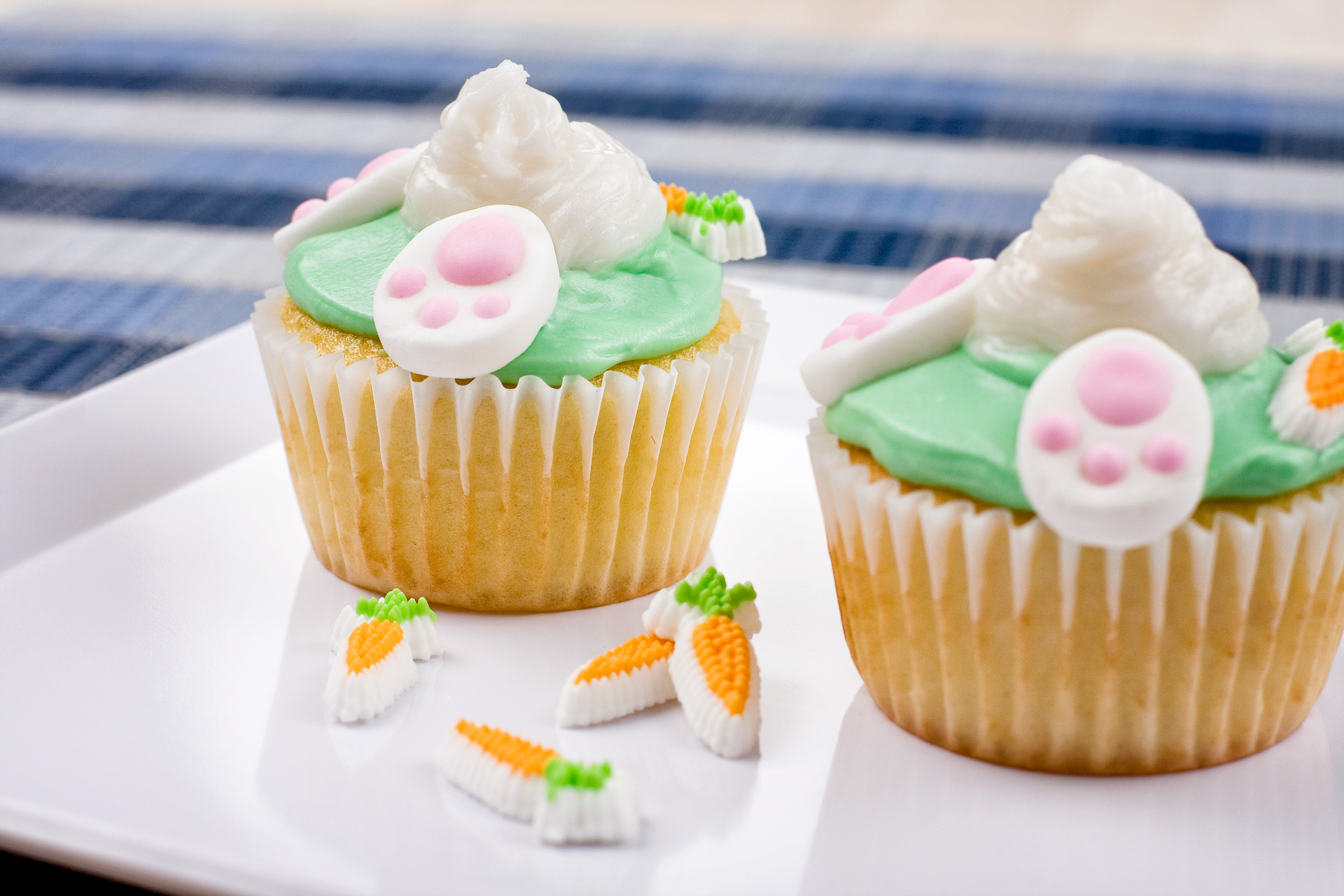 Hoppy Easter everyone! Ok, so it is way past Easter. Still, these are super adorable and it is always a good time for a new cupcake idea, right? I learned how to do these bunny cottontail cupcakes when I took a class at Michaels. Looking at them seemed more complicated than it turned out to be. Always a pleasant surprise!
Bunny Cottontail Cupcakes don't have to be reserved for Easter. Any springtime event or for any bunny lover's birthday would be hoppy to have such sweetly decorated (and delicious) cupcakes.
So how to make them you ask? Simple.
Start with plain baked cupcakes. Here I used a lemon cake because lemon and other citrus cake flavors remind me of spring and summer. Of course, a carrot cake cupcake would be highly appropriate as well. Once your cupcakes are cooled,it is time to decorate! I made 1 batch of my popular whipped cream/cream cheese frosting and divided it evenly into 2 bowls. Using some green Wilton food gel I colored one bowl a light shade of green and left the other white.
Spread some of the green on each cupcake. This set the stage for the grass the bunny is going to burrow into soon. No piping bag or tip needed, I used a simple butter knife. Of course if you aim high you could use a grass tip to get a more accurate look. Next take a dollop of the white frosting and mound it in the center of the cupcake for the bunny's body. To make the bunny cottontail, use a star tip in a piping bag with more of that white frosting. Squeeze and twist a little dollop out right on top of the bunny's body. Almost done! Now for the fun decorative pieces. Wilton (of course) makes these candy bunny prints. Choose 2 for each cupcake and place them with the toe prints facing away from the bunny cottontail as pictured. The first time I made these I put the feet on the other way and it looked strange, so make sure your bunny's feet are oriented properly for going head first into the burrow. If you have any candy carrots or other decorative bits to add feel free to do that around the bunny as well.
There it is! Super simple instructions make this adorable cupcake easy-mode for any level cupcake decorator to pull off. What occasion do you imagine for bunny cottontail cupcakes? I'm sure I'll be making these again next Easter as the family loved them so much. This design is super friendly for youngsters to join in the decorating as well.