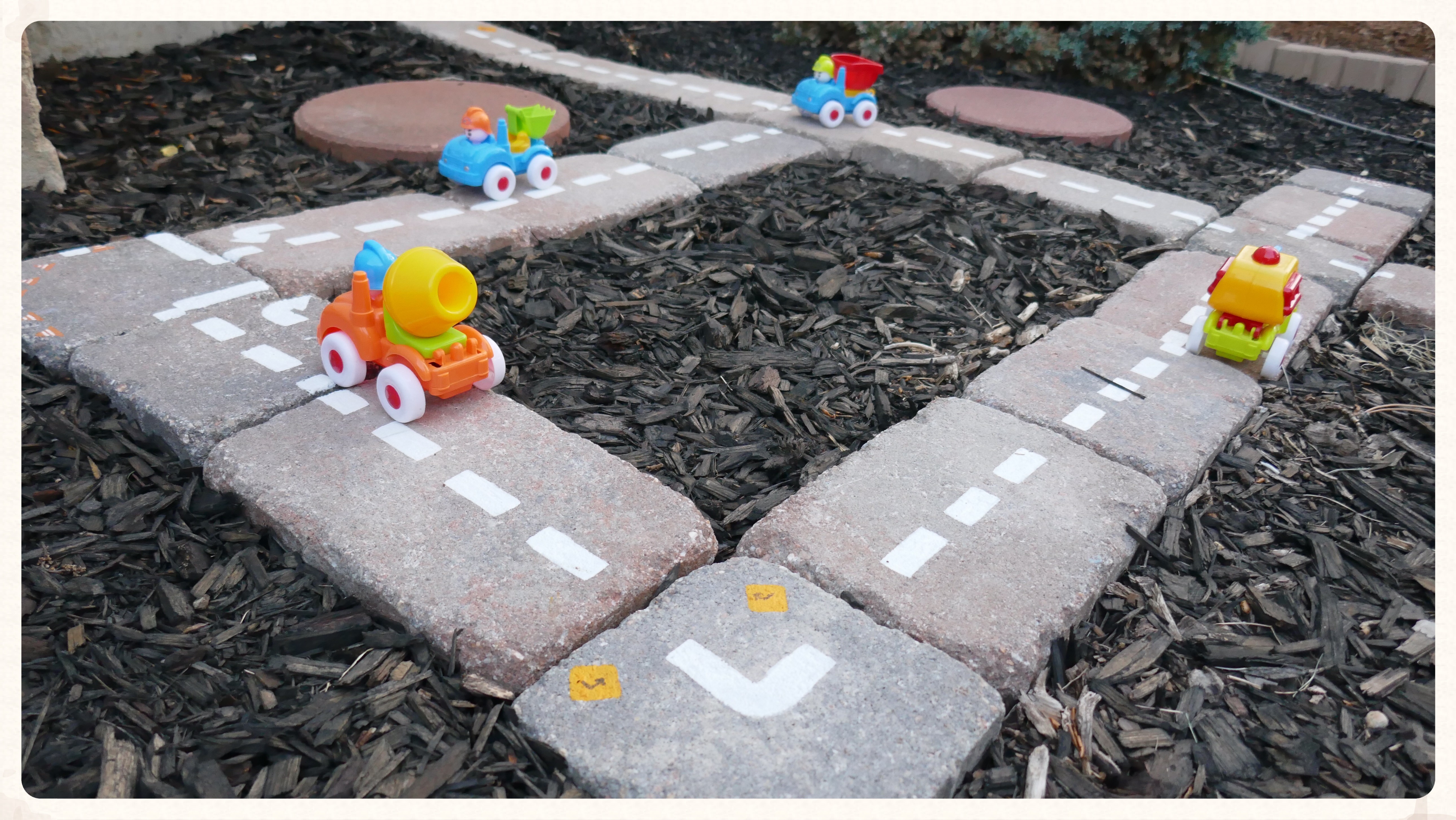 DIY Toy Car Brick Road
DIY Toy Car Brick Road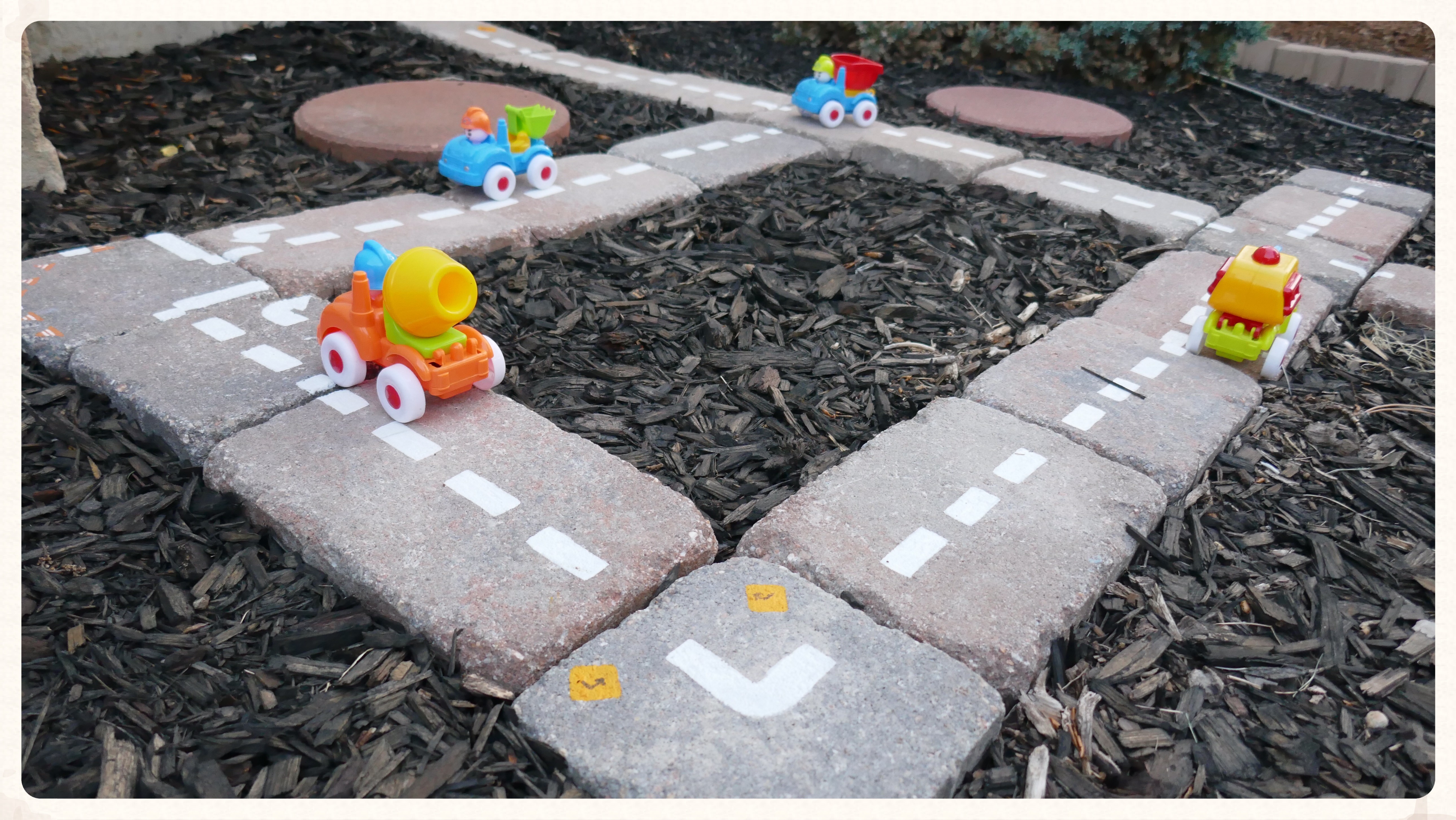 If you've surfed around my blog at all you probably saw the Homemade Hopscotch I made for the kiddos last summer. Each year when the weather warms up and we have all thawed from the blizzardy winter we like to create a new toy or activity to get the kids outside. Two years ago we bought them swings, last year was the homemade hopscotch. Both simple and affordable and fun!
This year we were a little more stuck on what to do for them. Playhouses crossed our mind, but that was not within or simple and affordable parameters. We battled with a few other ideas, but they were each complicated or expensive. Finally one day we were in the front yard doing some landscaping and the little ones brought some of their matchbox cars out to race down the driveway. At last! Inspiration!
A new idea was developed from seeing them playing with cars on the driveway and combining with the ease of painted paver stones from the hopscotch. Let's make a track for them! So we did.
First I found some outdoor cars at Hobby Lobby. This pack of cars was meant to be an outside toy so it was perfect. Even better, they were on sale for $6! Then I took them shopping with me to find the right stones they could fit on making way for 2-way traffic. The right size was found at Home Depot. Each stone cost about $1 and I bought 20 of them. I still had the outdoor paint I used last year and got right to work making lanes, street signs arrows, construction zones, you name it. It was so much fun to design and lay out for them. In the end it cost less than $30 and made another play space right in our own backyard.
Now that I have used these paving stones in playful ways twice, I wonder what next year will hold. I have my eye out for a large round stone I might paint like a checkerboard perhaps. Stay tuned for next summer's outdoor DIY project.
What do you and your little ones or family members like to enjoy outside in your yard? Let's inspire each other!