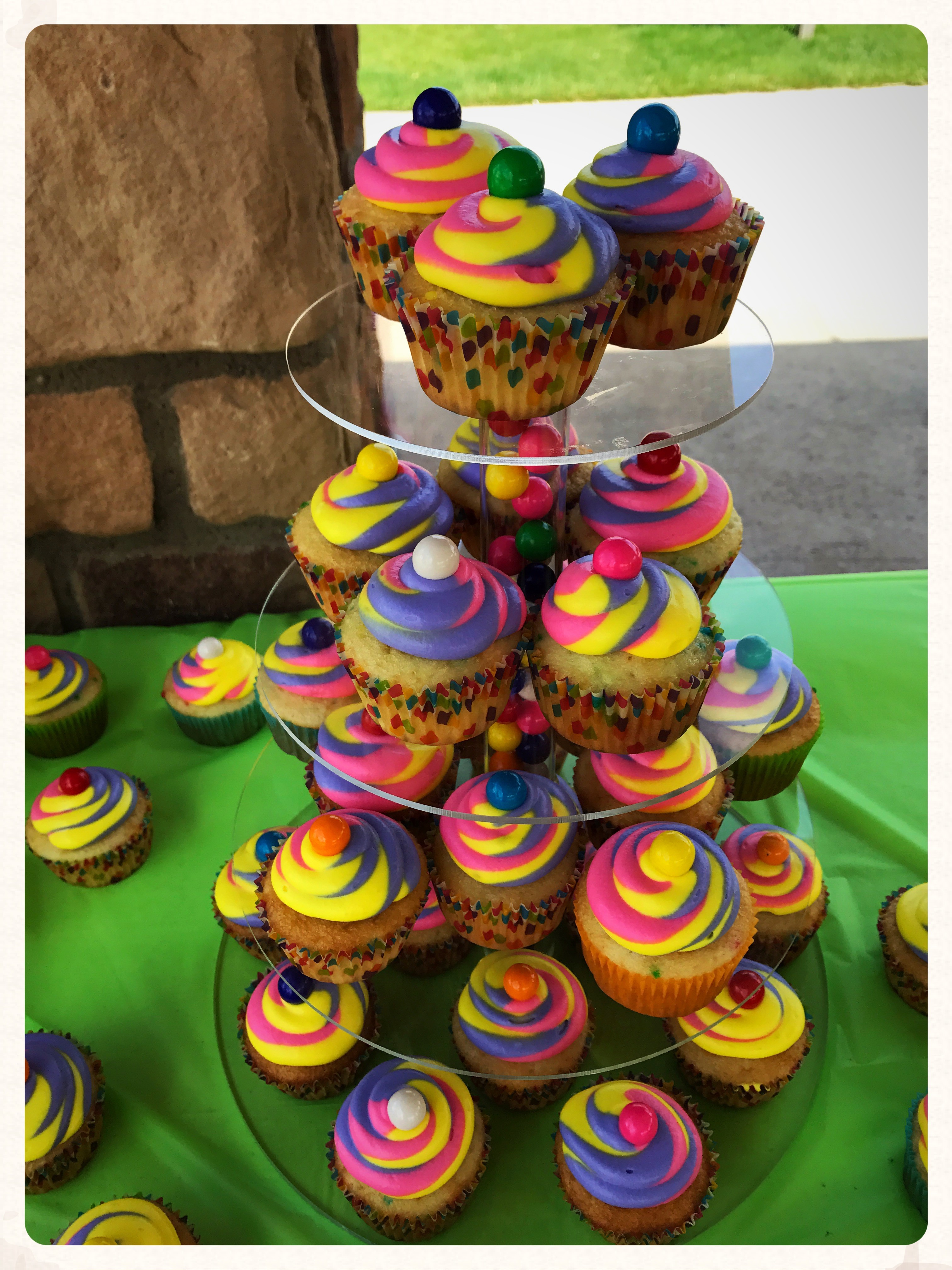 Color Swirl Cupcakes with Wilton Color Swirl Coupler
Color Swirl Cupcakes with Wilton Color Swirl Coupler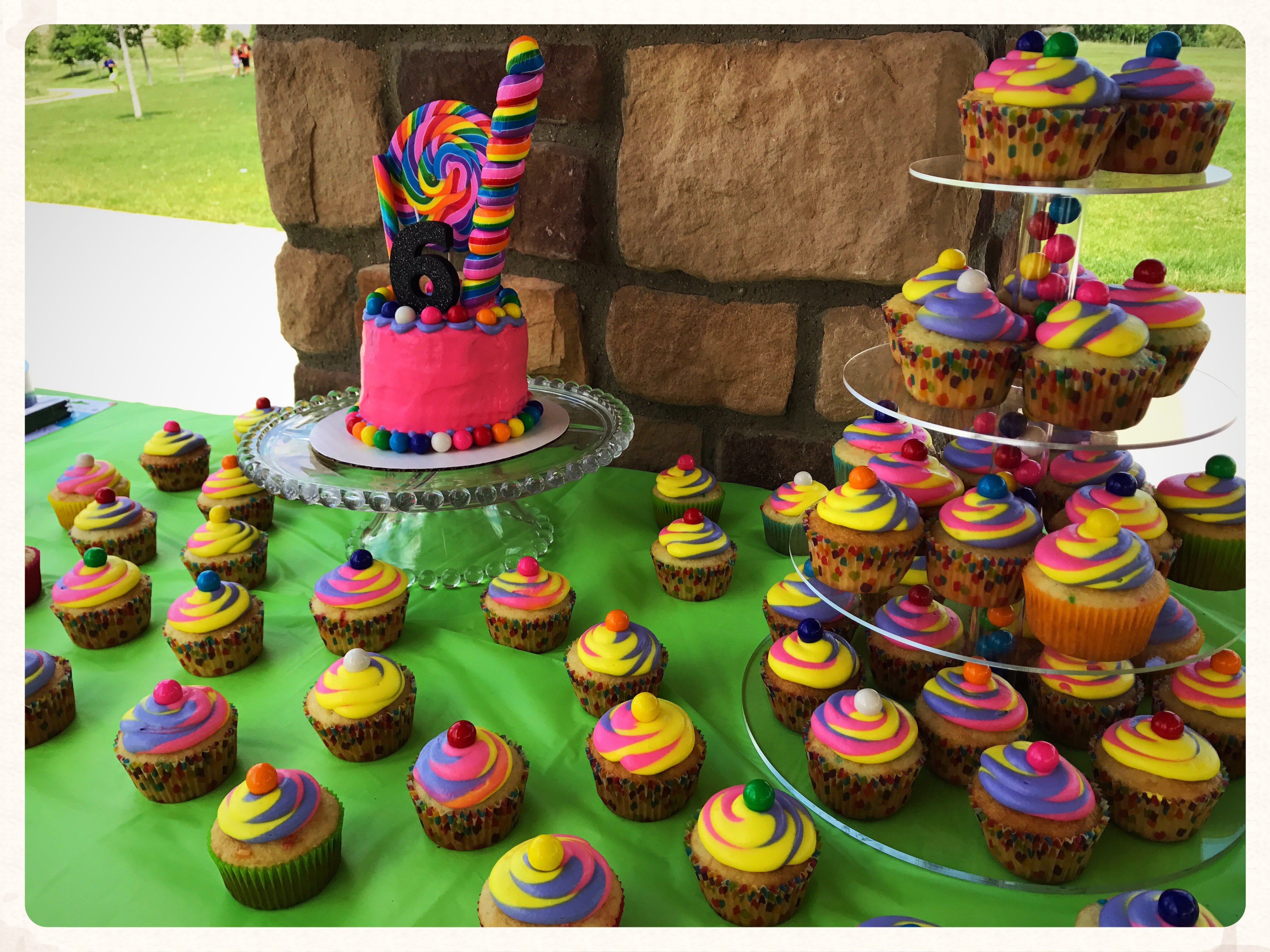 Color swirl cupcakes! I always marveled at the technique that must be used on cakes and cupcakes to reach a multi-toned look. It always looked amazing, but not like something I would ever have the skill (or patience) to pull off. Color swirl cupcakes were just not going to be produced by me, until Wilton's new ColorSwirl 3-Color Coupler came out.
The method to swirl frosting colors before this invention was an intricate balance of smooshing the frosting into opposing sides of decorator bags. It just didn't seem clean enough for me. Besides, inevitably the colors will mix in the bag and create a third and perhaps undesirable new color along the way. No thank you, I'll stick with the monotone frosting style. Until now!
The color swirl cupcake coupler is one of Wilton's newer products. It comes in a package with everything you need to get started. The first time I used it I went for the watermelon color scheme of light green, darker green, and a reddish pink for the melon. Dealing with this amount of frosting and bags all at once did come with a learning curve. I used Wilton's own video to help guide me. With their tips and this ingenious tool I was ready to go! The biggest challenge to using the color swirl coupler is putting them all together and attaching the tip. My husband offered a third hand for the job, but after more use I'm sure I could get that part figured out too.
The first time I used it was for our neighborhood block party with the watermelon colors. Success! Everyone loved the color swirl cupcakes for their unique look and delicious light and fluffy frosting. It certainly was an eye-catching display to highlight how amazing the frosting is. For that recipe, see my whipped cream/cream cheese frosting post. The color swirl cupcakes caught the eye of everyone at the party and I left with several more parties to make the cake for. Bonus!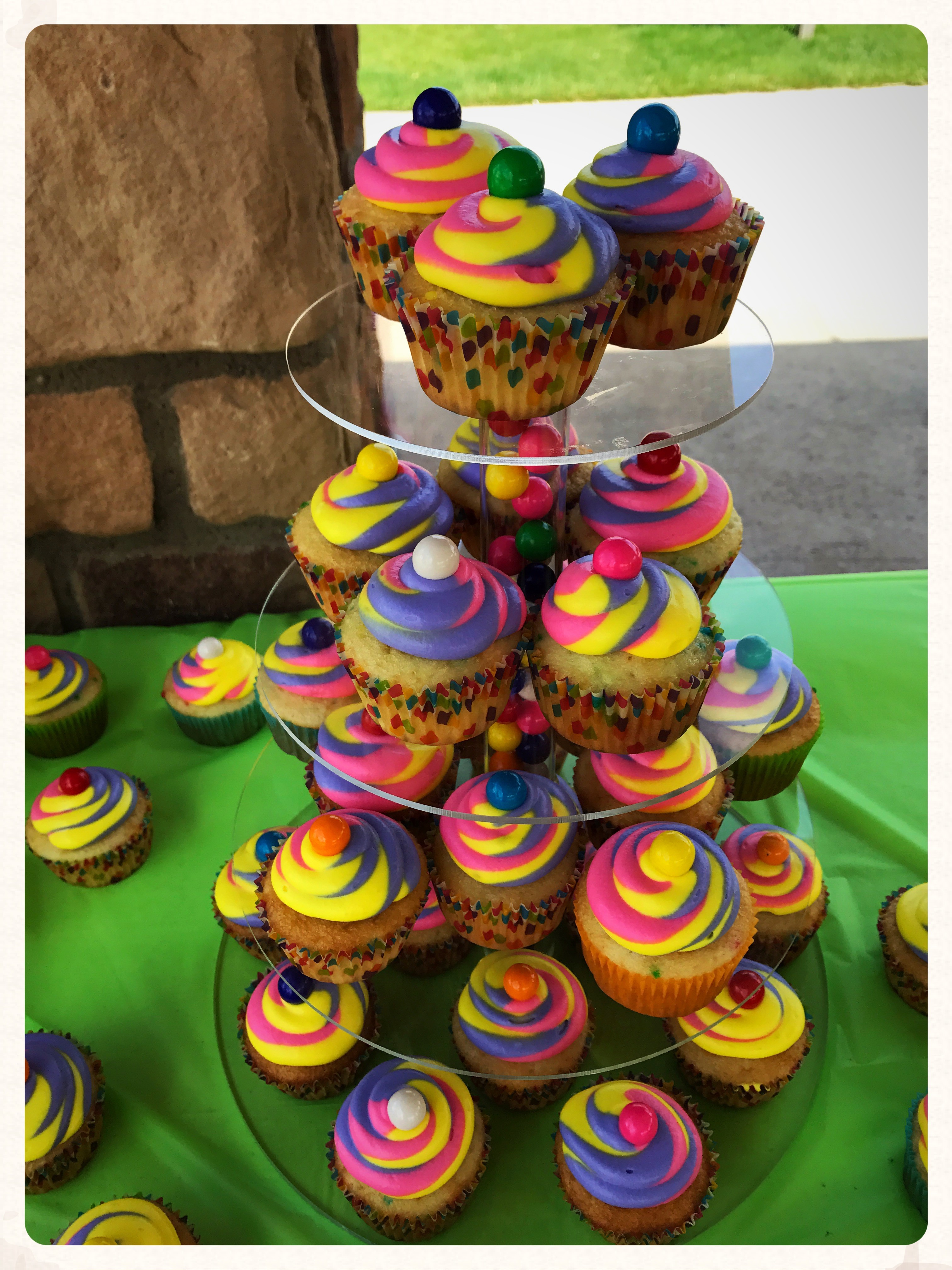 The next occasion to color swirl cupcakes was a little girl's candy craze birthday. She was after a vibrant color rainbow type display and we both knew the color swirl cupcakes would be just the right decorating technique. Brightly colored lollipops, gumballs, and frosting was my guide and I took off with it. I made the frostings as vibrant as possible using Wilton gel food colors. Thenit was time to pipe! The color swirl effect turned out wonderful and all party attendees were impressed. A gumball atop each color swirl cupcake finished the look and tied it into the small smash cake for the birthday girl.
I cannot wait to use this tool again to color swirl more cupcakes. My family would love to see red, white, and blue for a patriotic display one day. This past 4th of July was a little too busy for me to pull it off this time, but any day is a good day for patriotism and cupcakes, so they may be made sooner than I think!
One tip I have to add to using the color swirl 3-color coupler would be to do your best to fill each colored icing bag evenly. I noticed I scooped more yellow on some rounds of piping making the balance of the colors a little off. Still, beautiful and delicious of course though!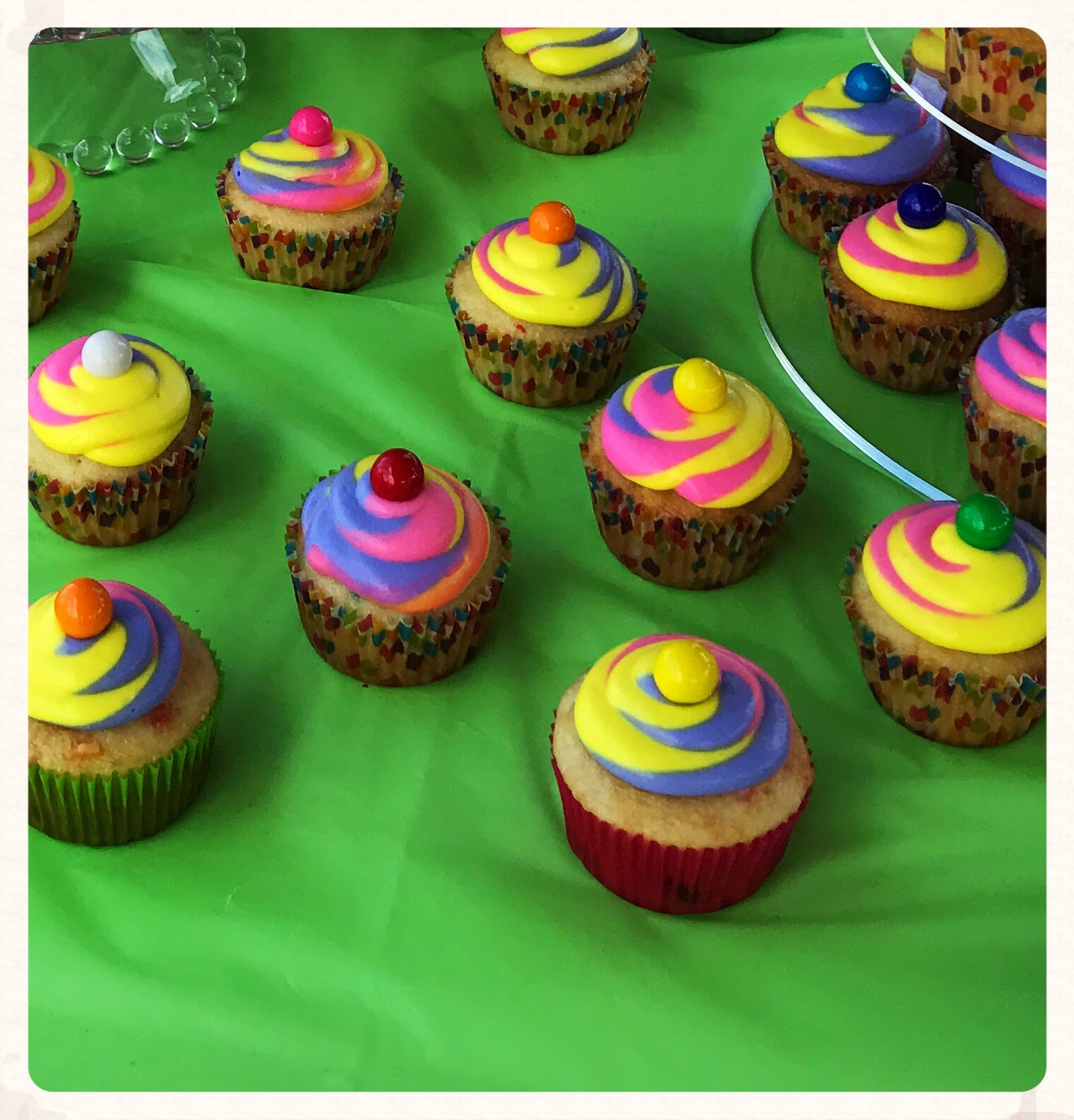 What colors would you like to see swirled? Color swirl cupcakes can be customized any way you'd like. Bring in the Wilton Color Right System and the possibilities can go as far as your imagination.