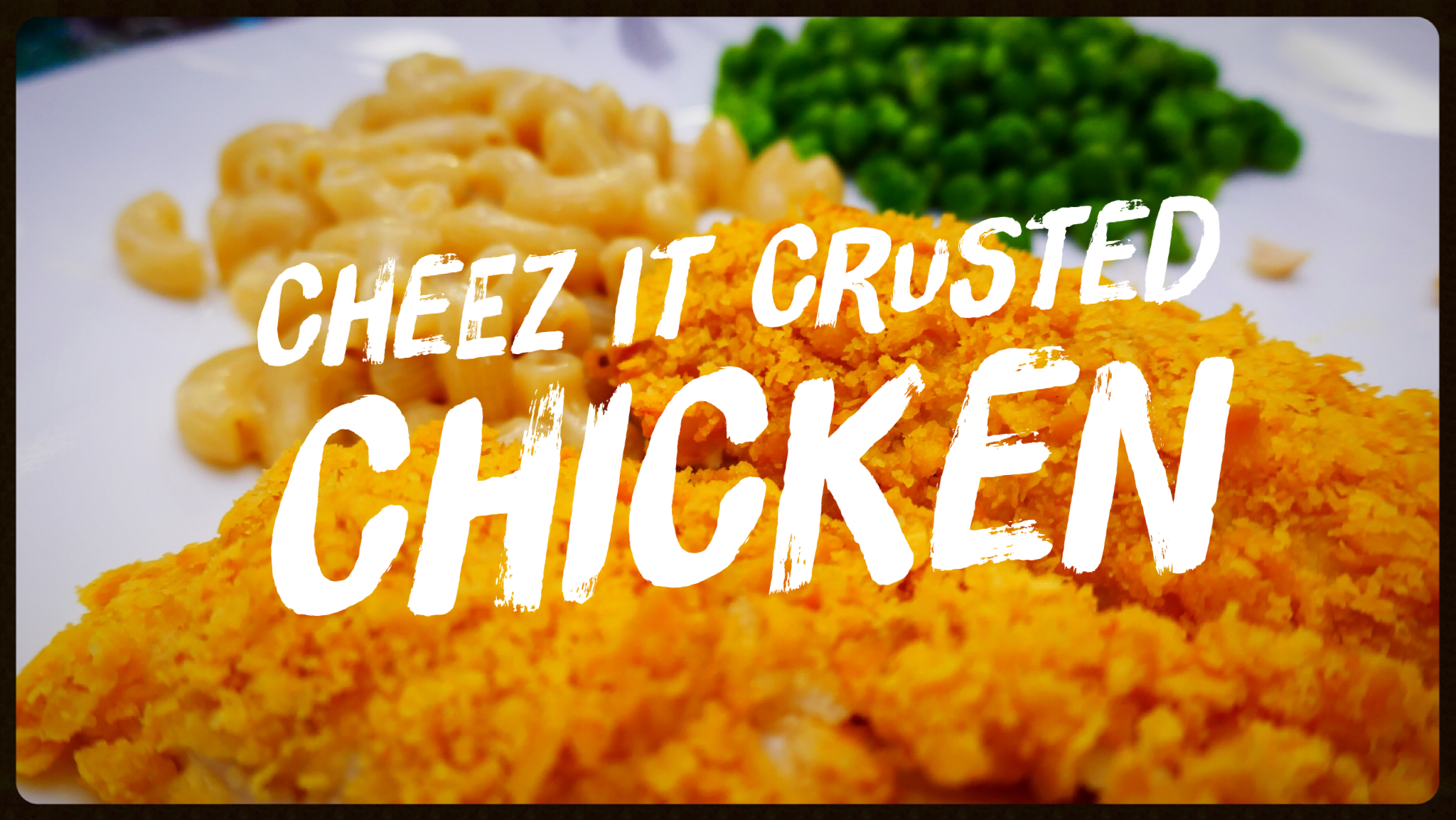 Cheez It Crusted Chicken
Cheez It Crusted Chicken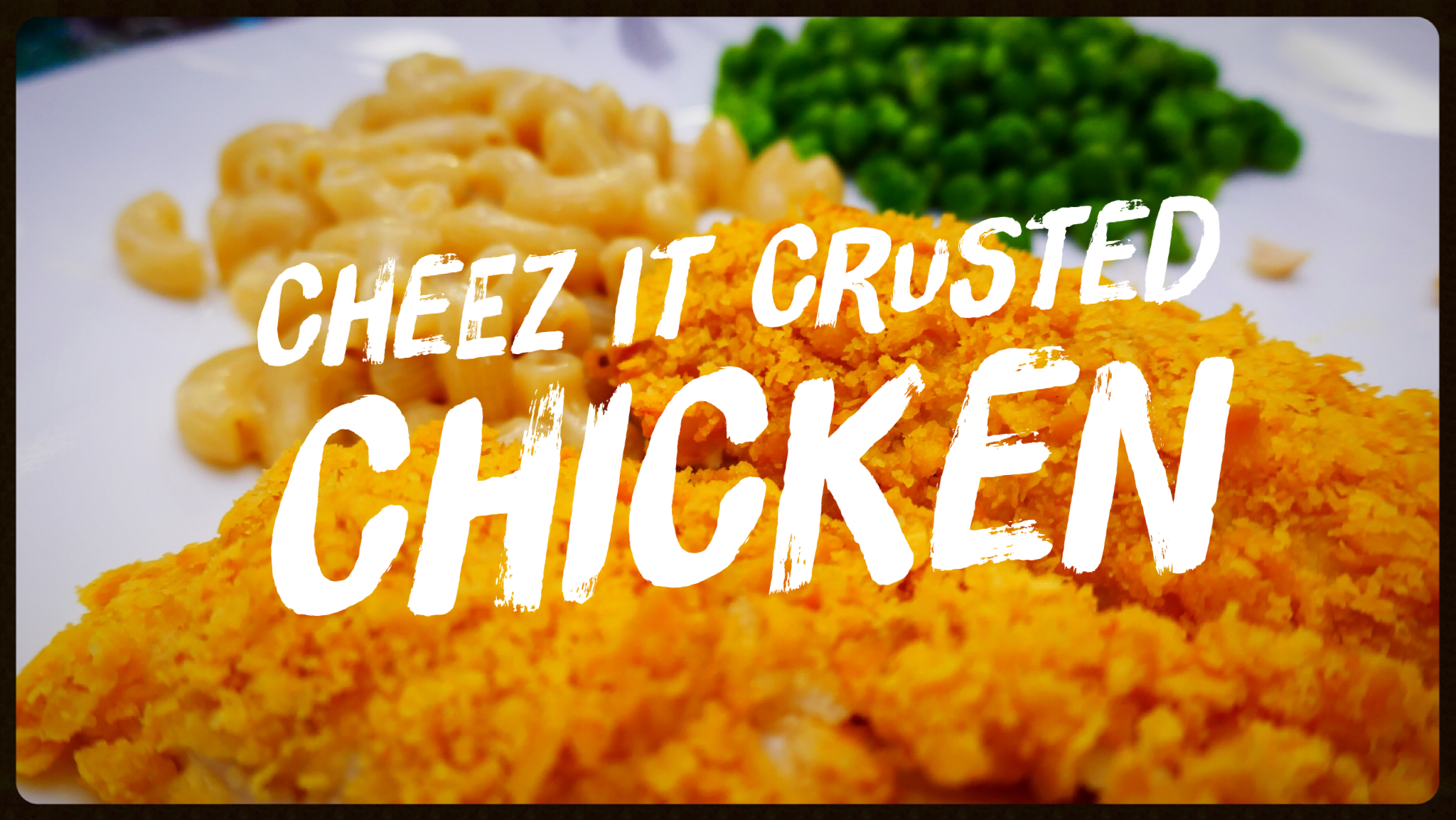 Anyone else out there always in search of a new dinner idea? I know I am. I love the food rotations we have, but every now and then something needs to spark new life at the table. With kids, it needs to be crowd pleasing too. They have their favorites, chicken, veggies and rice or pasta of some sort. It's a great meal, but can use some new inspiration. So I came up with Cheez It Crusted Chicken.
How did I come up with Cheez It Crusted Chicken exactly? Well, I read a recipe somewhere of someone using crushed soda crackers in place of breadcrumbs and thought this might be an interesting idea to try with my kiddos' fave crackers. We buy Cheez Its in bulk at Costco and always have plenty around, so why not? The kids could even help with the prep and crush up the crackers. …well that may be getting a little ambitious in my house, so let's just try the new recipe idea first.
Cheez It Crusted Chicken is super simple and if you've ever breaded and baked chicken before, you already know how to do it. It's the coating that gives it some extra interest and makes it a whole new recipe.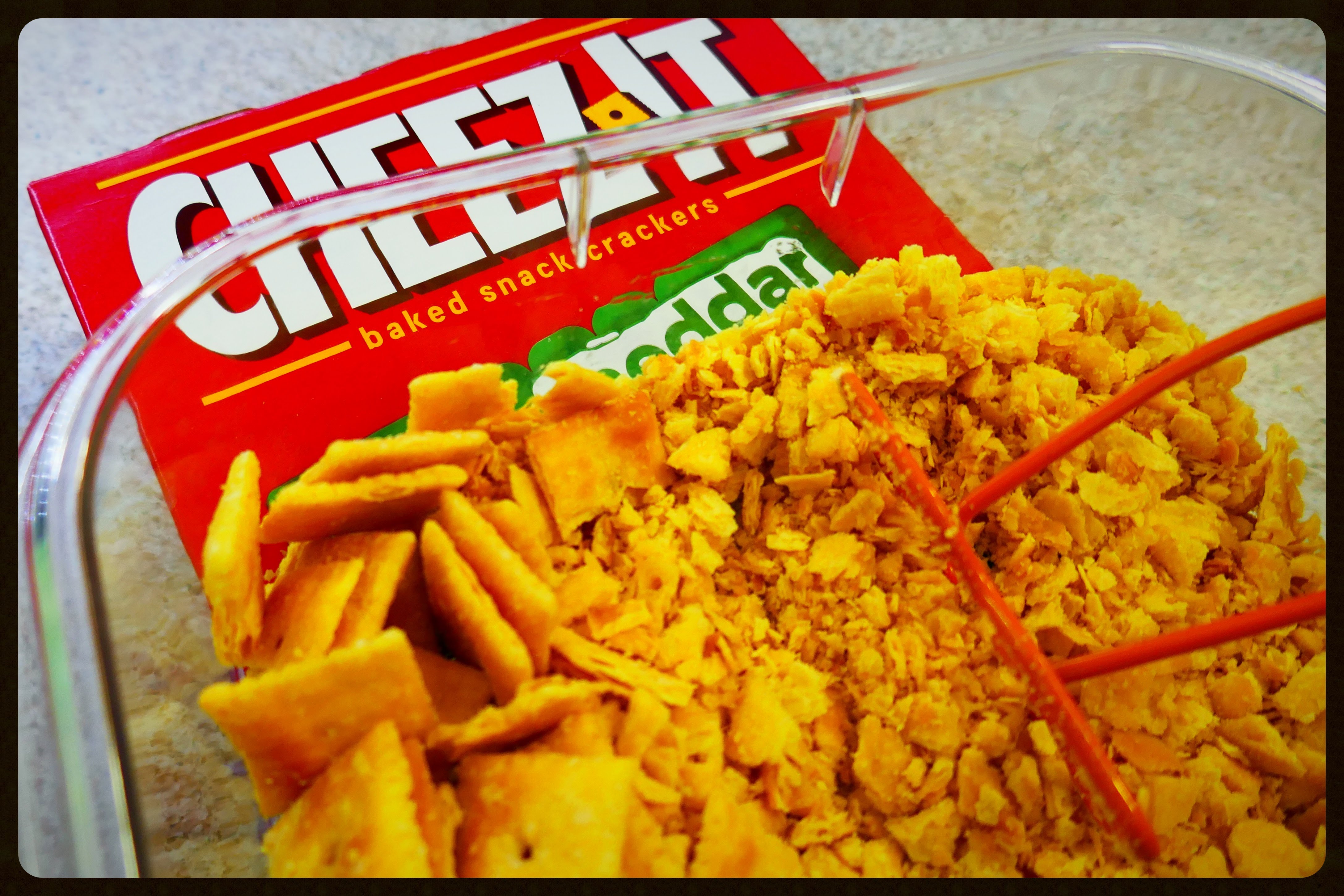 Cheez It Crusted Chicken
1 pound chicken tenders
1/2 cup Olive Garden Italian salad dressing
ground pepper to taste
1/2 box Cheez It crackers, crushed (I used an egg masher in a container)
Preheat oven to 350 degrees. Pour your dressing in a bowl wide enough for one piece of the chicken to be placed in. Pour your Cheez It crumbs on a plate. Prepare to coat the chicken by making an assembly line. It should go: chicken, dressing, Cheez It crumbs, baking pan. I used a 9×13 glass baking dish. Sprinkle your chicken strips with pepper to taste. I like extra pepper to take the edge off the saltiness from the crackers. Taking one piece of chicken at a time, dip in the salad dressing coating both sides and then into the crushed Cheez Its. Again, coat both sides. Place into your baking dish. Continue with the rest of your chicken strips spacing them out slightly to cook evenly. Bake for 20 minutes or until cooked through. Serve with your favorite veggie side and mac n cheese.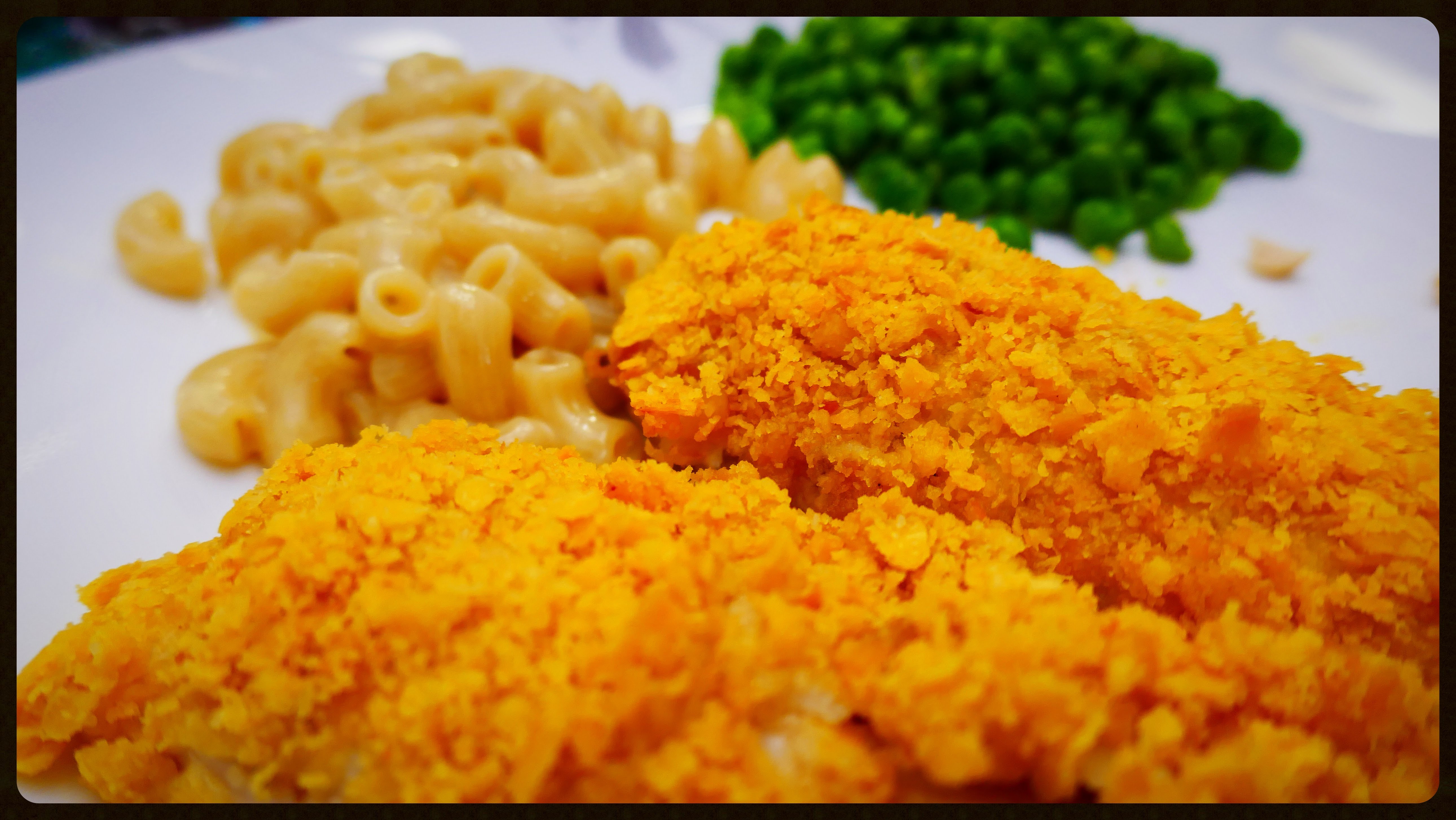 The Italian dressing is a secret ingredient I use for extra flavor. (Yes, we buy it in bulk too.) I first tried it this way many years ago when I intended to marinade the chicken, but forgot. I was still looking to add that flavor to some regular bread crumb crusted chicken and figured I would replace the typical egg wash with the dressing. My oh my it was delicious and I've never looked back. It adds such depth and is versatile so no matter what your crumb coating, give it a try. Cheez It cracker coating though is in fact a family fave.
Cheez It Crusted Chicken is not just a kid favorite. If I ever make it for my husband's BFF, I will have to make a double batch since my kids have named him the Cheez It Monster. An appropriate title for him. He could eat the Costco bulk Cheez Its in one sitting. Then again, my BFF and I probably could too. One of our fave past-times from our childhood was snacking on these with some tea and playing our favorite version of Tetris. I always lost, but this recipe is a total winner.
Try it and tell me what you think! I am going to make it again soon and change up the Cheez It variety. The white cheddar is my new favorite flavor so I'm ready to try them out as Cheez It Crusted Chicken.