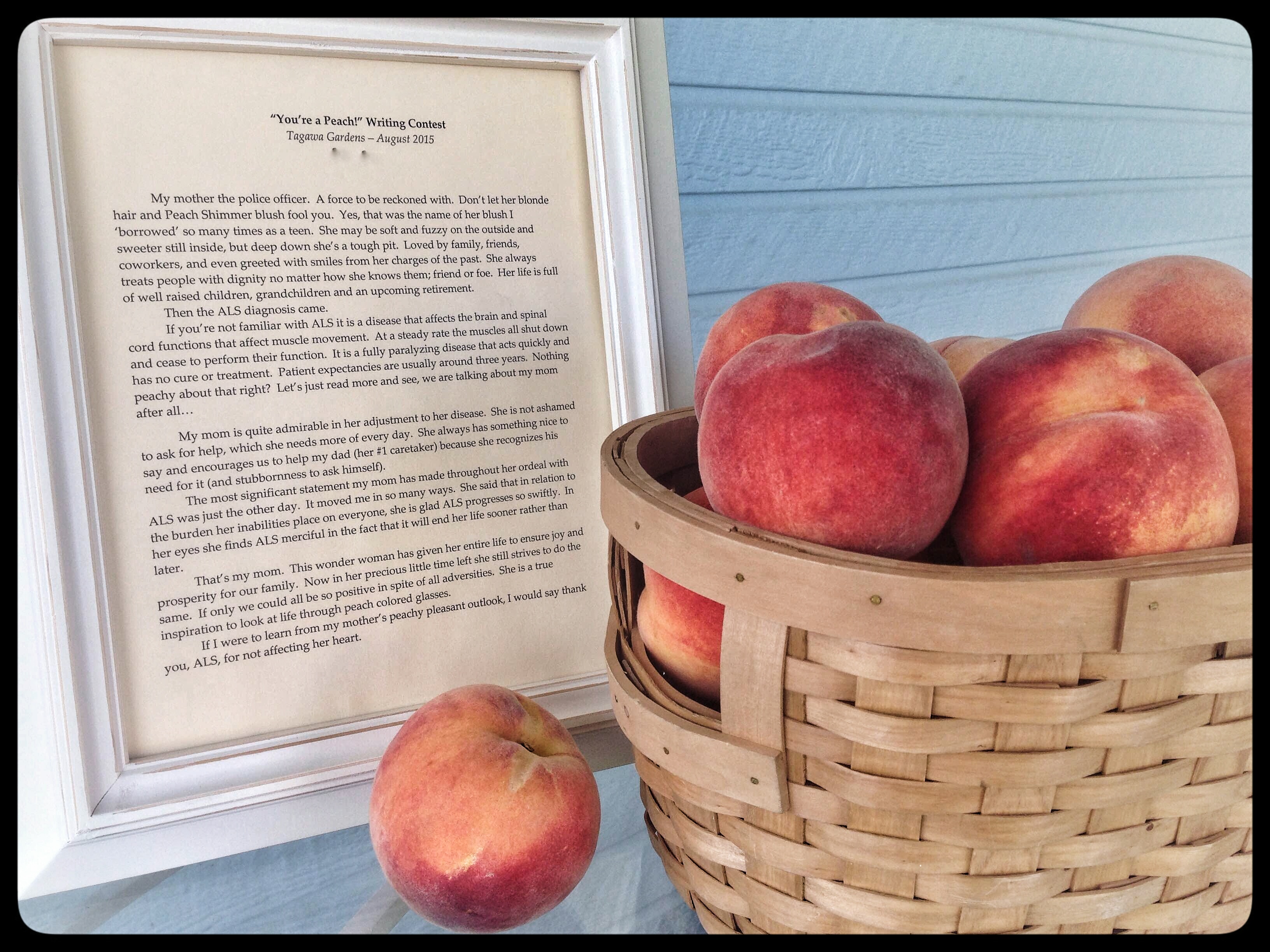 Life's A Peach
Life's A Peach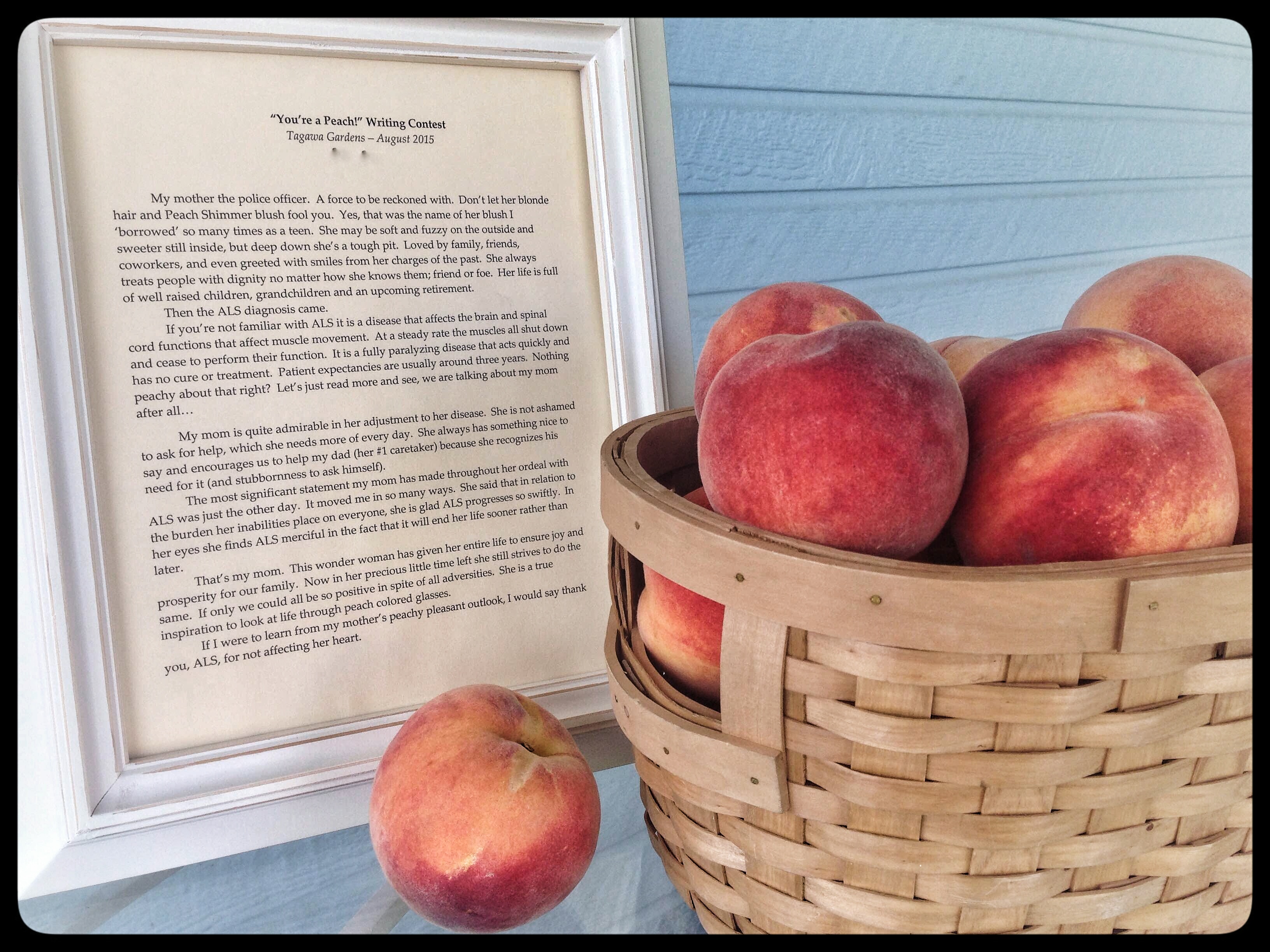 Peach season is here!
Growing up a city girl I am clueless to what edibles are in season and when. Now living closer to farming country, I am beginning to familiarize myself with seasonal fruits and veggies. I am nowhere near a pioneer woman, but understanding the seasons according to prime edible pickings makes for delicious cooking!
I am getting a step ahead though.
There is so much to learn and familiarize yourself with when you move cities. I was searching through local parenting magazines trying to learn attractions and activities for my children. I came across an article on unique birthday parties. One in particular caught my eye. Fairy Garden Parties. That sounds super cute! A local garden shop called Tagawa Gardens hosts these Miniature Garden Parties for little ones where they each get to plant their own garden complete with magic rocks, fairy figures, gnomes and more. The best part is the fun (and mess) all happens at Tagawa! I am certainly going to book them for my daughter's next birthday party. Hopefully I can create a fairy garden too. 🙂
While I was exploring Tagawa's website I came across a writing contest. My heart was already committed to submitting something. I read the rules for the "You're A Peach Writing Contest." In the spirit of peach season they wanted to hear a story about someone, well, peachy! It reminded me of my mom and with some of my writing already dedicated to her I redrafted to fulfill the contest requirements and sent it off. Next thing I knew I got the call announcing my writing had won! What an exhilarating feeling and just what I needed with life being so crazy lately! My writing was good enough to win a contest! It felt so special and Lindsey at Tagawa Gardens was truly touched by my submission. My heartfelt thanks go out to her and my mom who despite it all continues to touch people in ways she can no longer do herself. Here's to you mom, you make life peachy and here's the proof!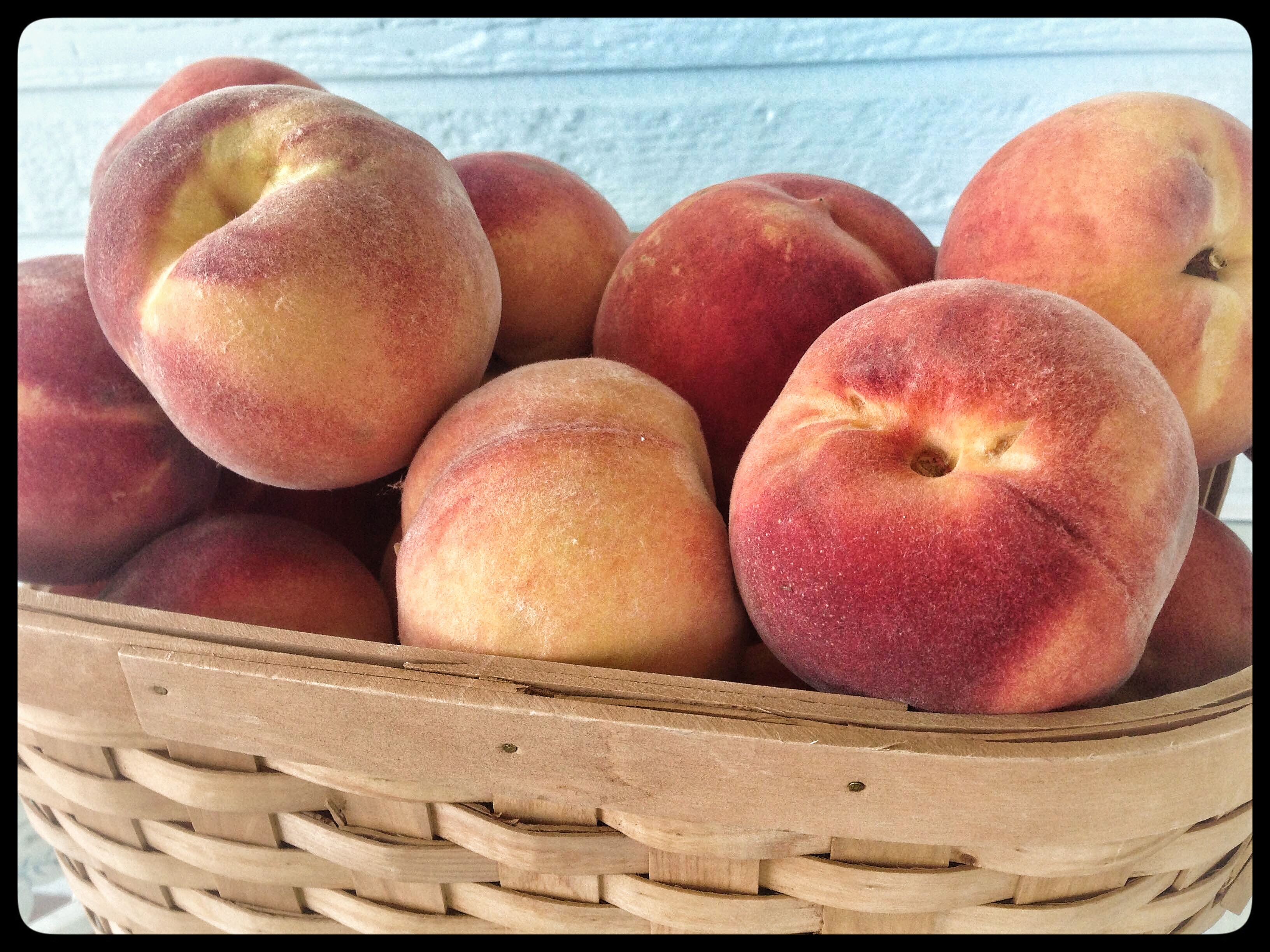 My mom and dad both enjoy a cobbler recipe I have. Each time I make it for them they joke that I'm their new best friend. Peach cobbler with my prize Palisade Peaches will be coming soon to them and the recipe will be coming to www.JustBeSlower.life!
Enjoy!
I have lot of peaches! Do you have any peach recipes? Who makes your life peachy? I'd love to know!
Keep reading for my prize-winning peachy essay:
My mother the police officer. A force to be reckoned with. Don't let her blonde hair and Peach Shimmer blush fool you. Yes, that was the name of her blush I 'borrowed' so many times as a teen. She may be soft and fuzzy on the outside and sweeter still inside, but deep down she's a tough pit. Loved by family, friends, coworkers, and even greeted with smiles from her charges of the past. She always treats people with dignity no matter how she knows them; friend or foe. Her life is full of well raised children, grandchildren and an upcoming retirement.
Then the ALS diagnosis came.
If you're not familiar with ALS it is a disease that affects the brain and spinal cord functions that affect muscle movement. At a steady rate the muscles all shut down and cease to perform their function. It is a fully paralyzing disease that acts quickly and has no cure or treatment. Patient expectancies are usually around three years. Nothing peachy about that right? Let's just read more and see, we are talking about my mom after all…
My mom is quite admirable in her adjustment to her disease. She is not ashamed to ask for help, which she needs more of every day. She always has something nice to say and encourages us to help my dad (her #1 caretaker) because she recognizes his need for it (and stubbornness to ask himself).
The most significant statement my mom has made throughout her ordeal with ALS was just the other day. It moved me in so many ways. She said that in relation to the burden her inabilities place on everyone, she is glad ALS progresses so swiftly. In her eyes she finds ALS merciful in the fact that it will end her life sooner rather than later.
That's my mom. This wonder woman has given her entire life to ensure joy and prosperity for our family. Now in her precious little time left she still strives to do the same. If only we could all be so positive in spite of all adversities. She is a true inspiration to look at life through peach colored glasses.
If I were to learn from my mother's peachy pleasant outlook, I would say thank you, ALS, for not affecting her heart.