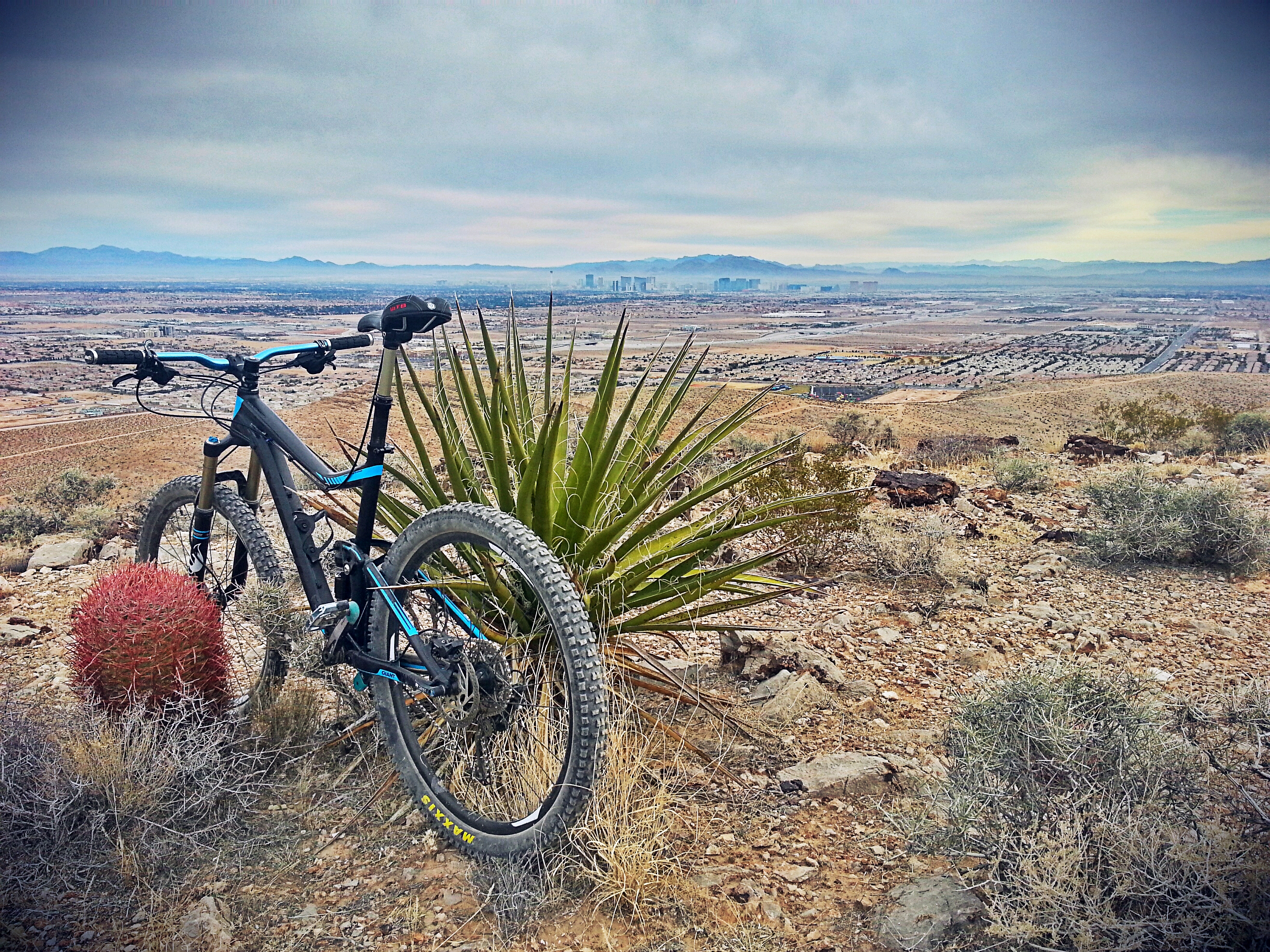 Married to a Mountain Biker
Married to a Mountain Biker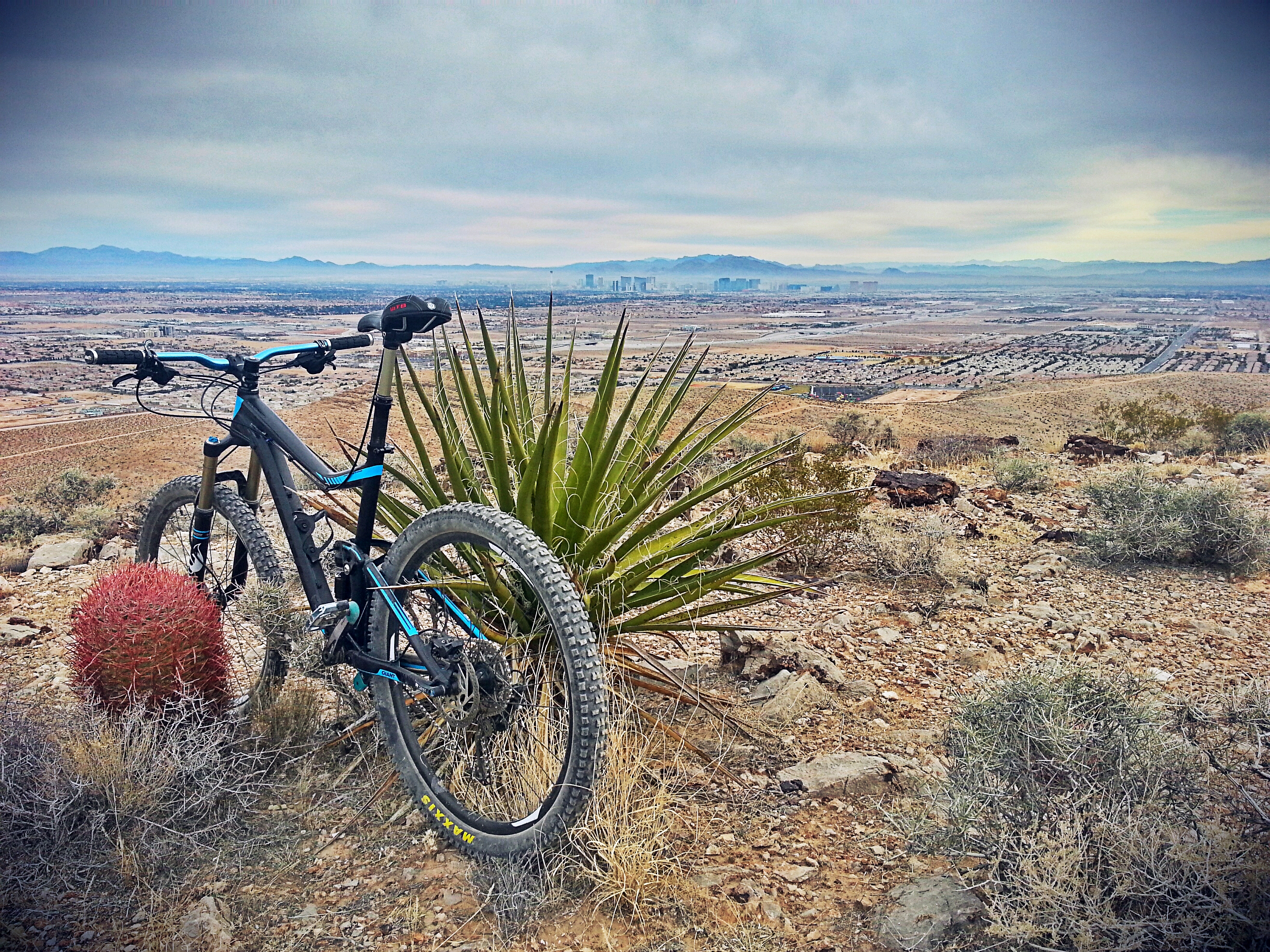 Everyone has their hobbies. Something to enjoy spending time and money on that fuels the soul. I enjoy outings with my children and writing. My husband prefers to spend his Life Behind Bars
. Handlebars that is. Mountain biking.
Or should I say MTB-ing? That seems to be the abbreviation for it. I'm soaking up the information I can about this activity I never realized was a sport. An expensive one at that!
Years ago he mentioned buying a bike. Sure Honey, I told him. Thinking to myself, what could it cost several hundred? Small price for being a supportive and loving wife. What a surprise to find out these bikes could cost more than a car. In fact, his bike does edge out his car in value. Yup. He won't even leave it outside, locked or not (evidence below). Oh boy. What sort of Pandora's box had we opened?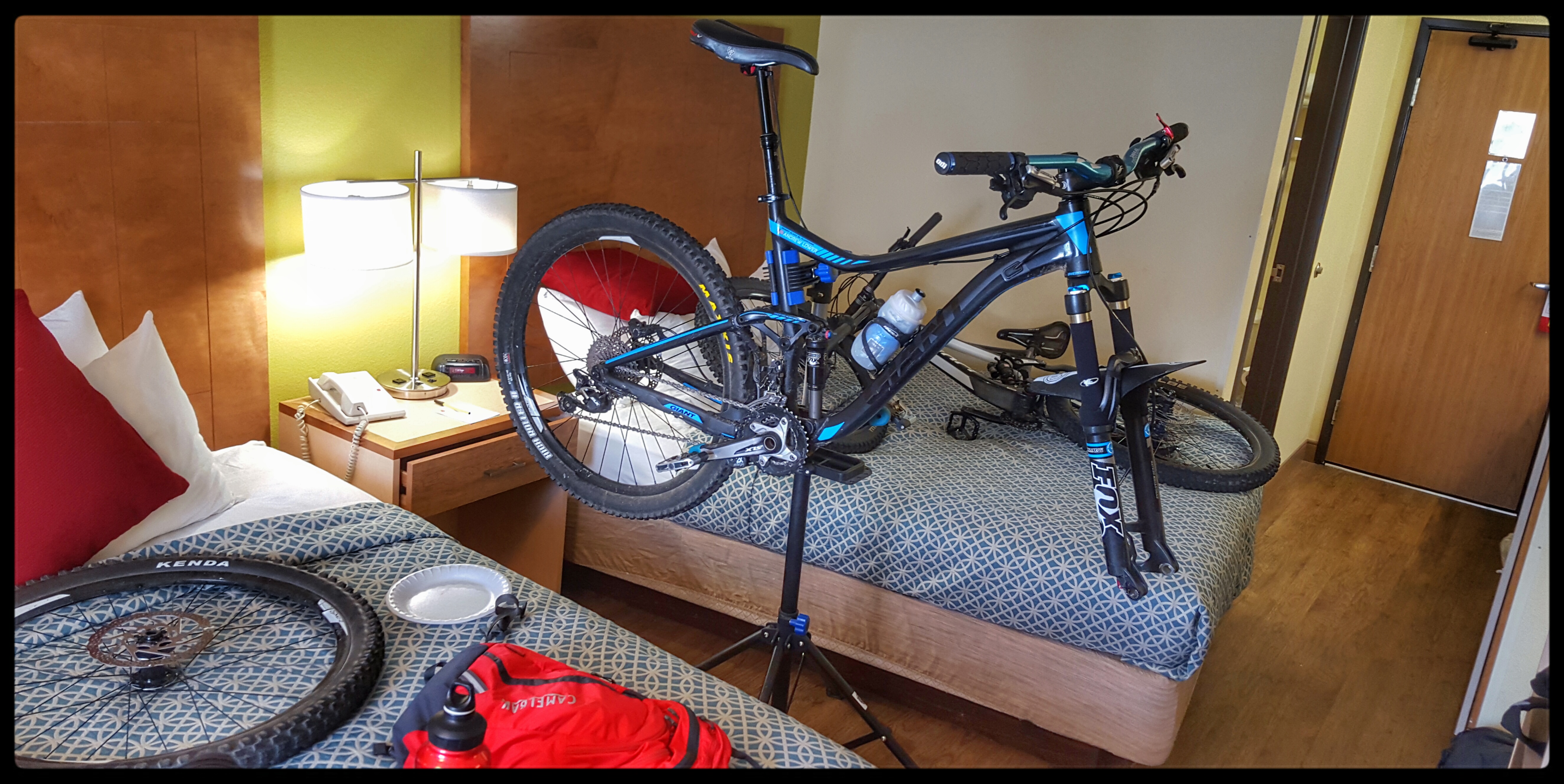 It started as a way to get out of the house and get some exercise, but has changed our lives. I've learned to embrace his sport in spite of his newest dirt collection being trekked through the house upon his return from the trails. Below are other insights I've discovered being a mountain biker's wife.
No longer do we stare at the mountains in the distance simply enjoying the scenery. He views it as a challenge and I just wonder when he's going to head out next.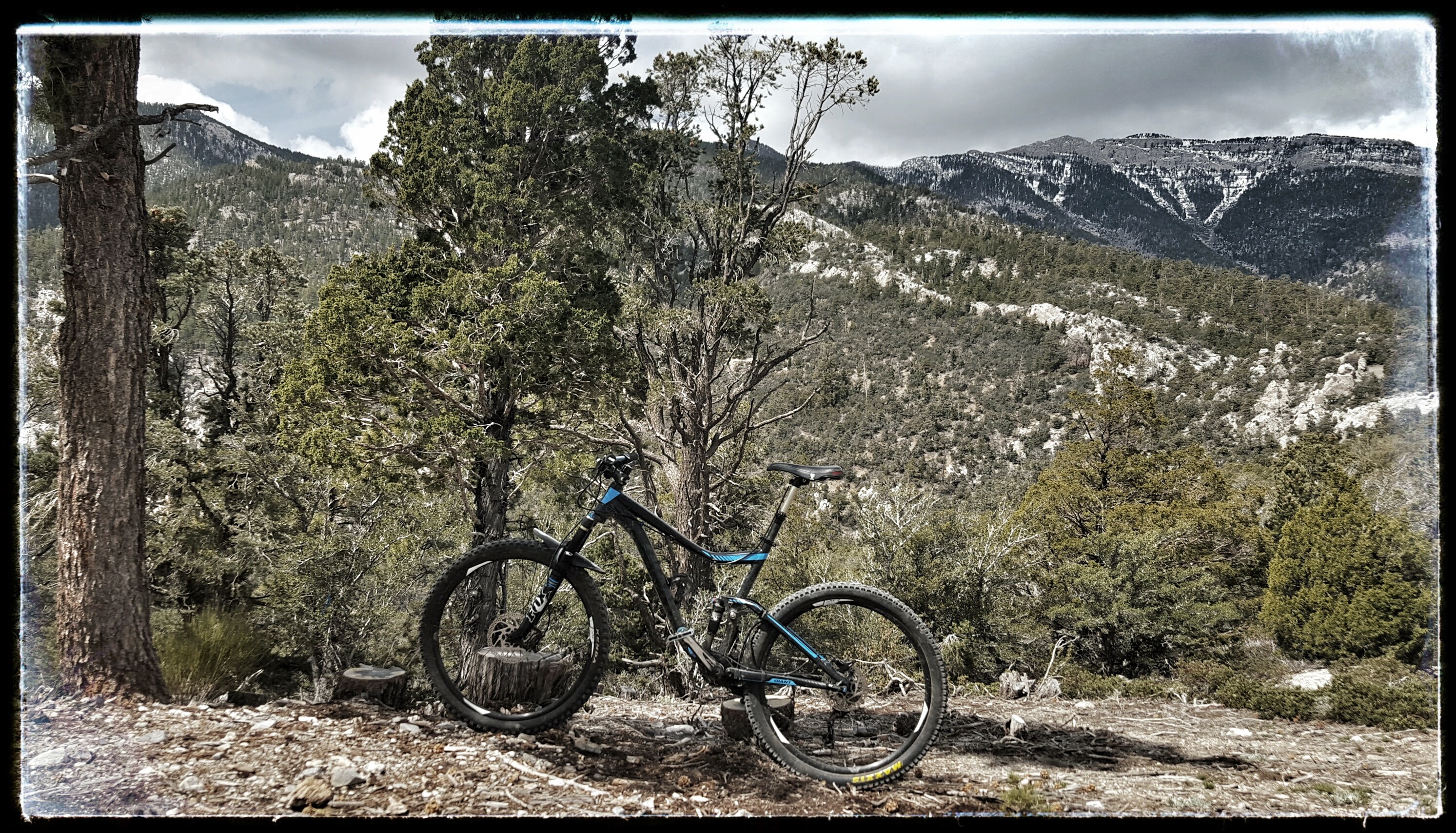 He returns home and regales me with his tales of conquest. Prime single tracks, roosting berms, and other foreign phrases as he relives it all thanks to his GoPro.
I'm grateful to hear about his daring feats atop his trusty steed…errr…bike…for two reasons. One, there are worse things he could be obsessed with. Two, he made it home alive and isn't at the bottom of a cliff. Then again, is there something worse than the high likelihood he could launch himself off a cliff to an untimely death? Probably. At least I have to tell myself that.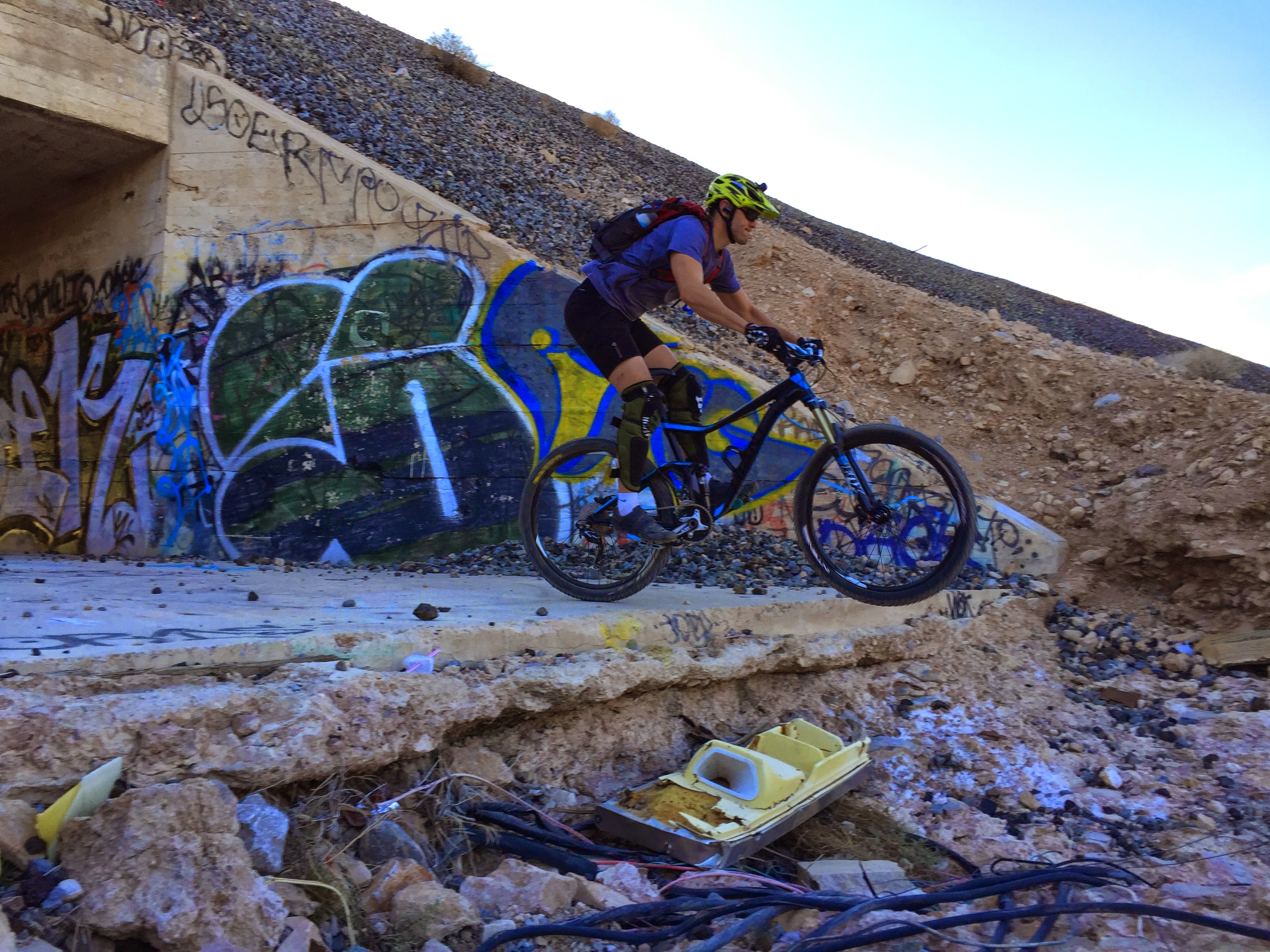 I do not fear him falling. It's replacing the broken parts from the fall. Then again, if they only cost what he told me maybe it's not so bad.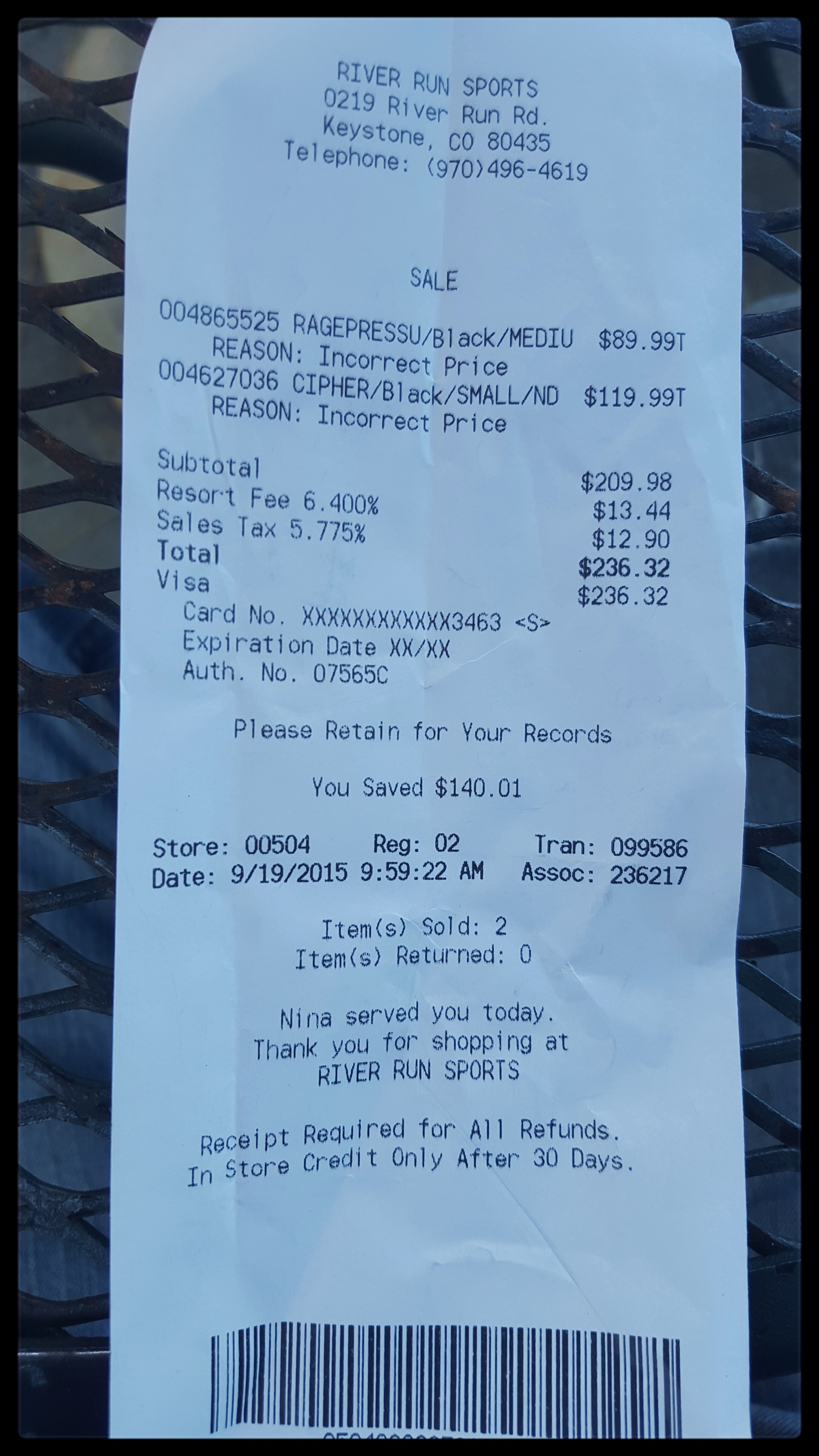 He will teach our kids to love biking.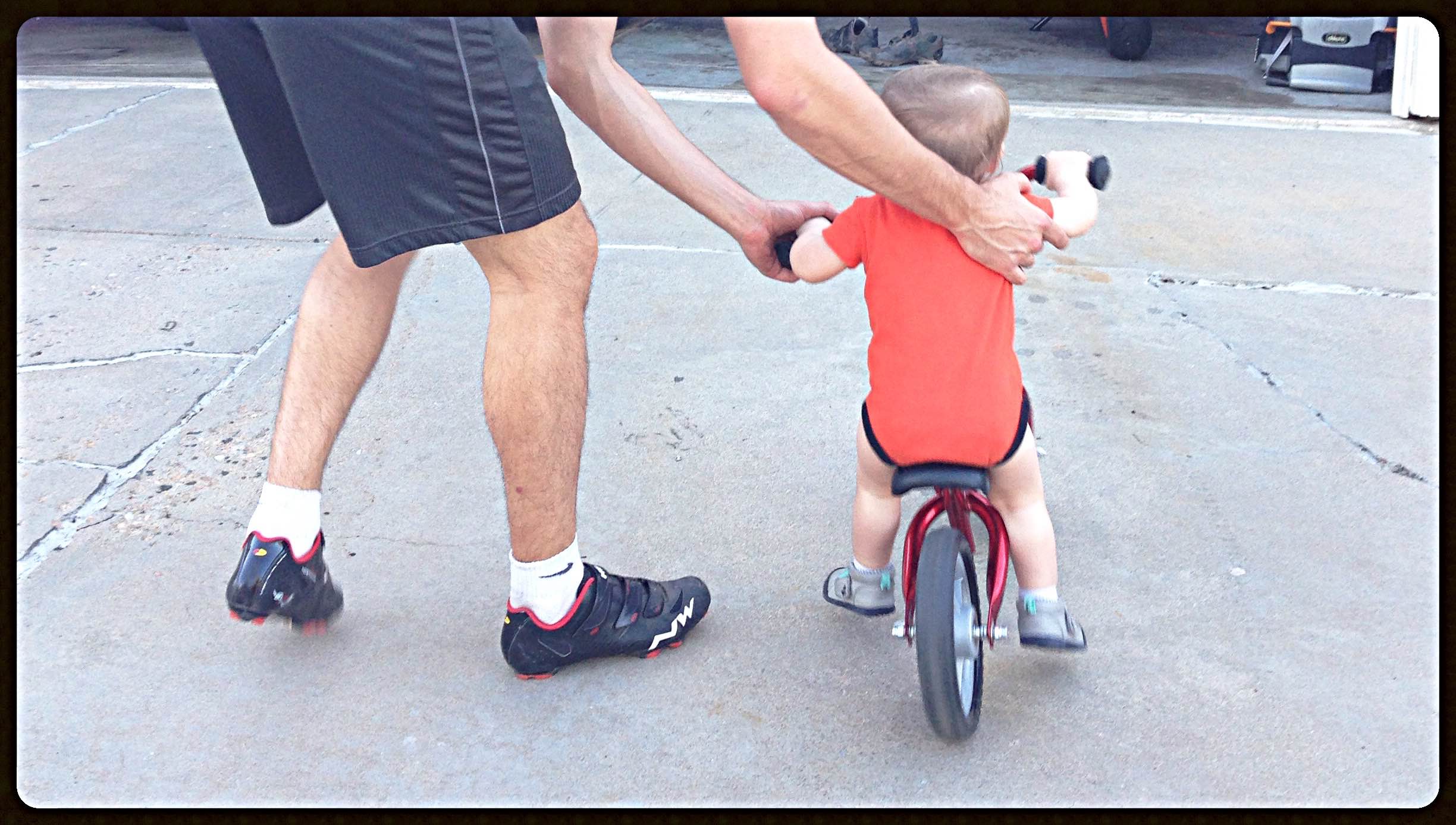 Our kids will grow up loving biking so they'll never have money for drugs.
Now don't mistake his love for his bike. He loves our children too, even if he does have more photos of his bike than them.
Family vacation spots must first be referenced on MTB Project, Strava, or Google Maps for single tracks.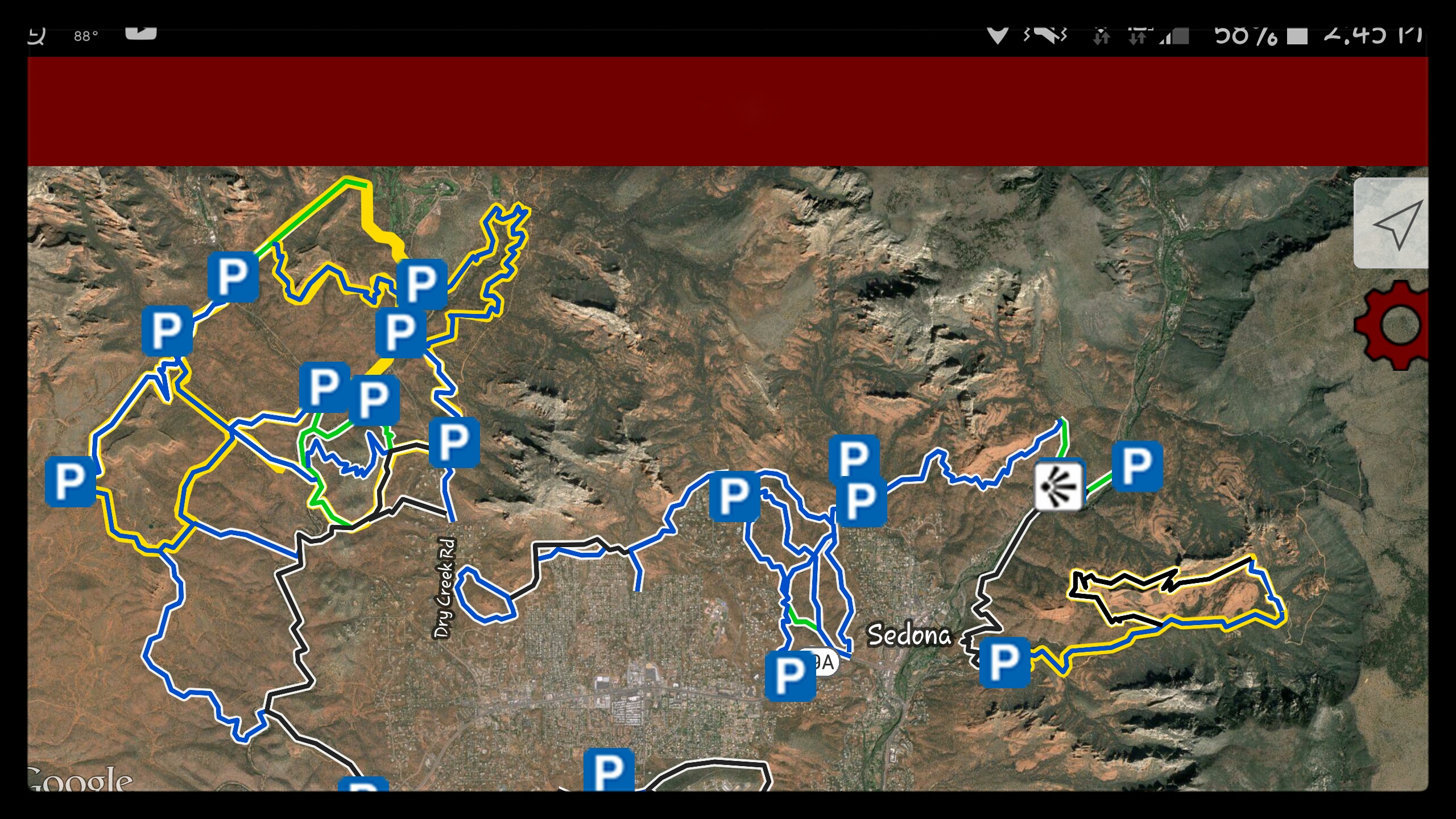 And we must check his best friend's availability to meet us because they are joined at the handlebars.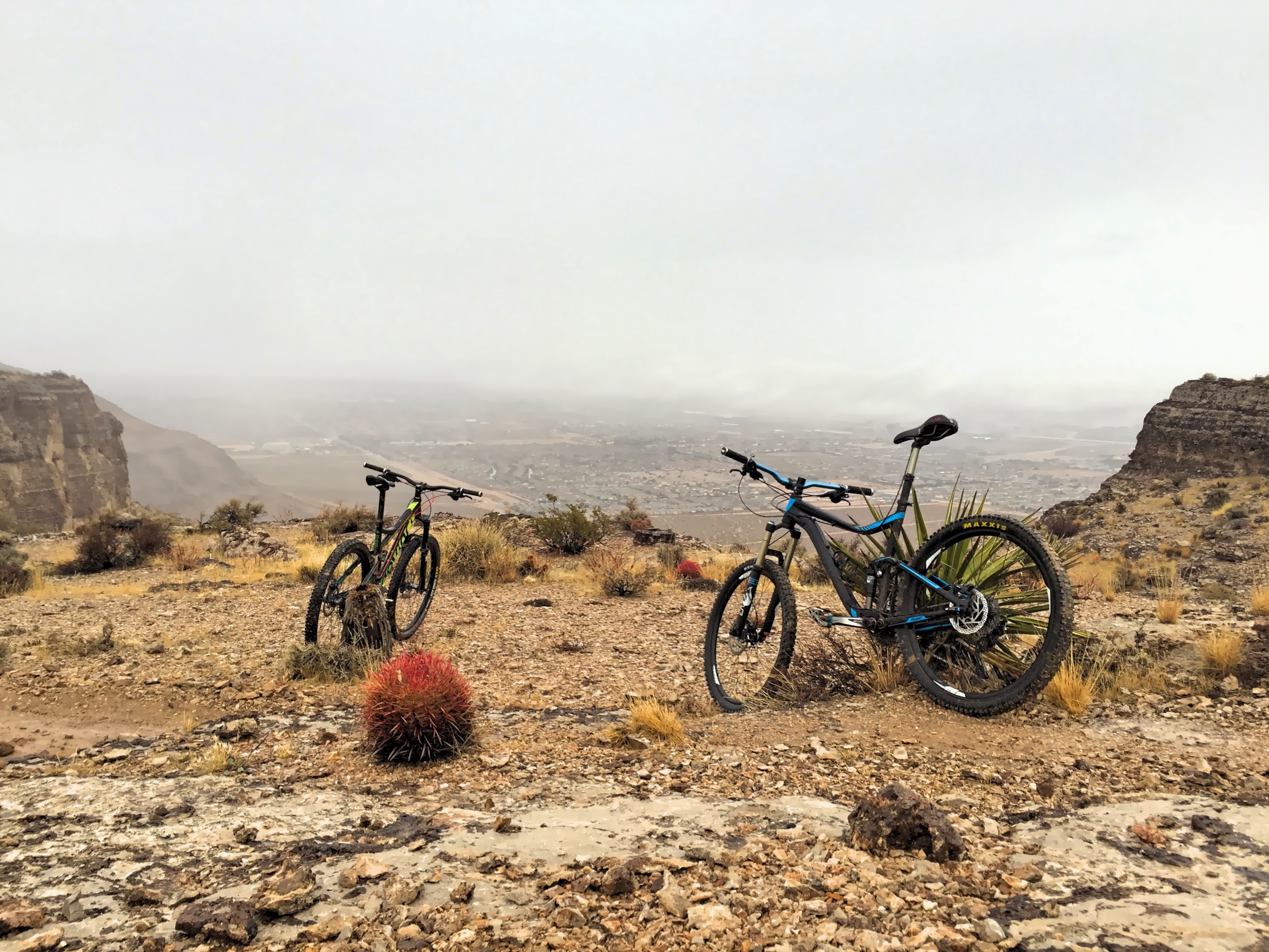 He apologizes for hitting the trails so often and not being home. He says he needs to capitalize on the good weather before winter hits. Then I'll have him home all the time.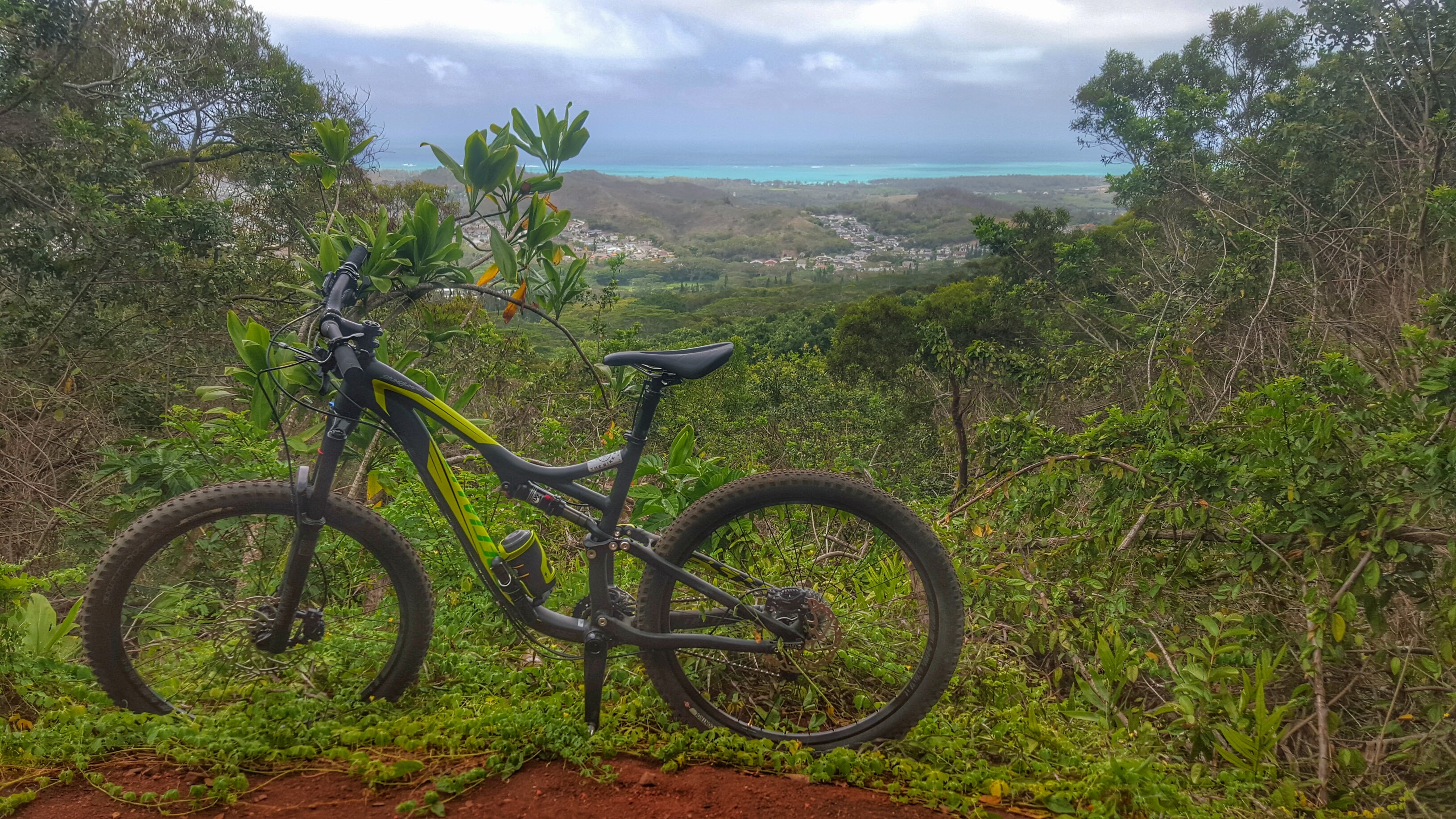 You're not fooling me babe, I remember your talk of adjusting your bike for fat tires.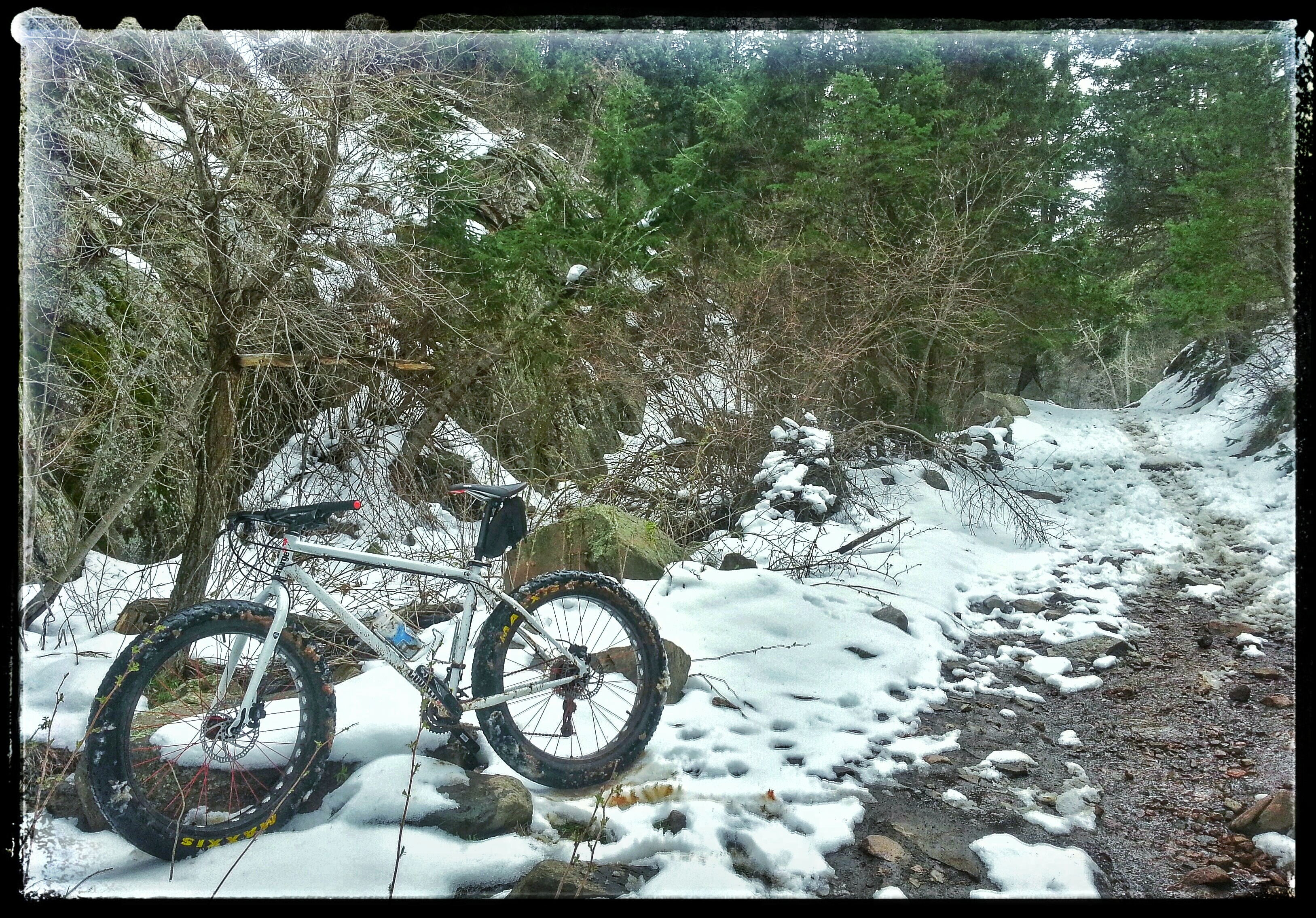 Nevertheless, I know the mountains are calling. And rain or snow, you must go.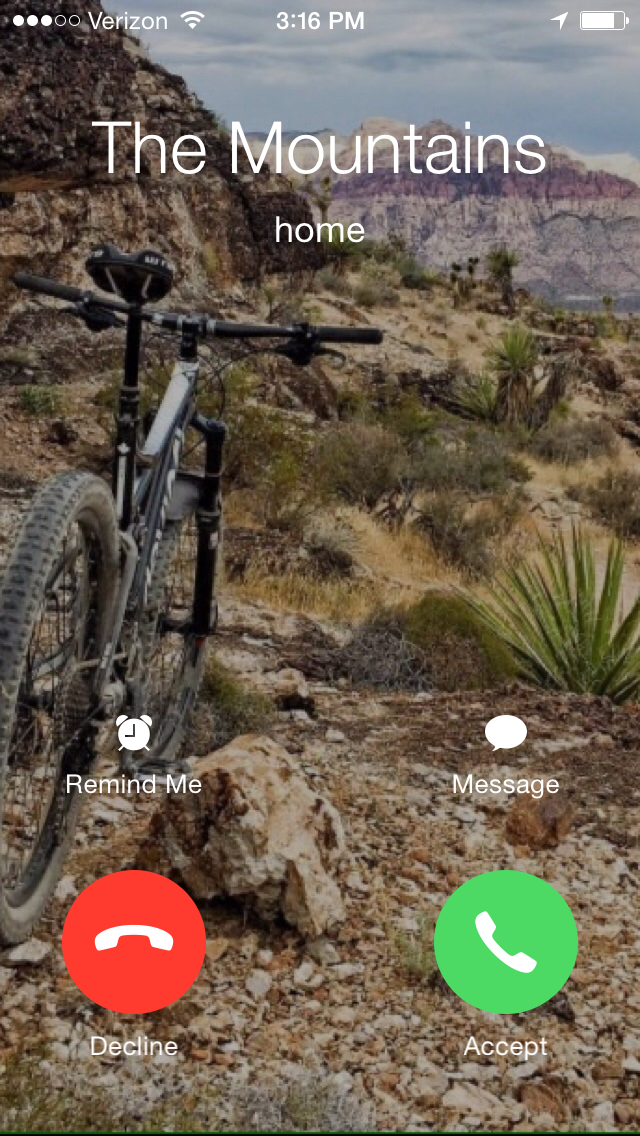 Through it all we have even found ways to combine our appreciations. Of course I like to shop and he doesn't mind tagging along. One trip he would not leave the store without this shirt for the baby.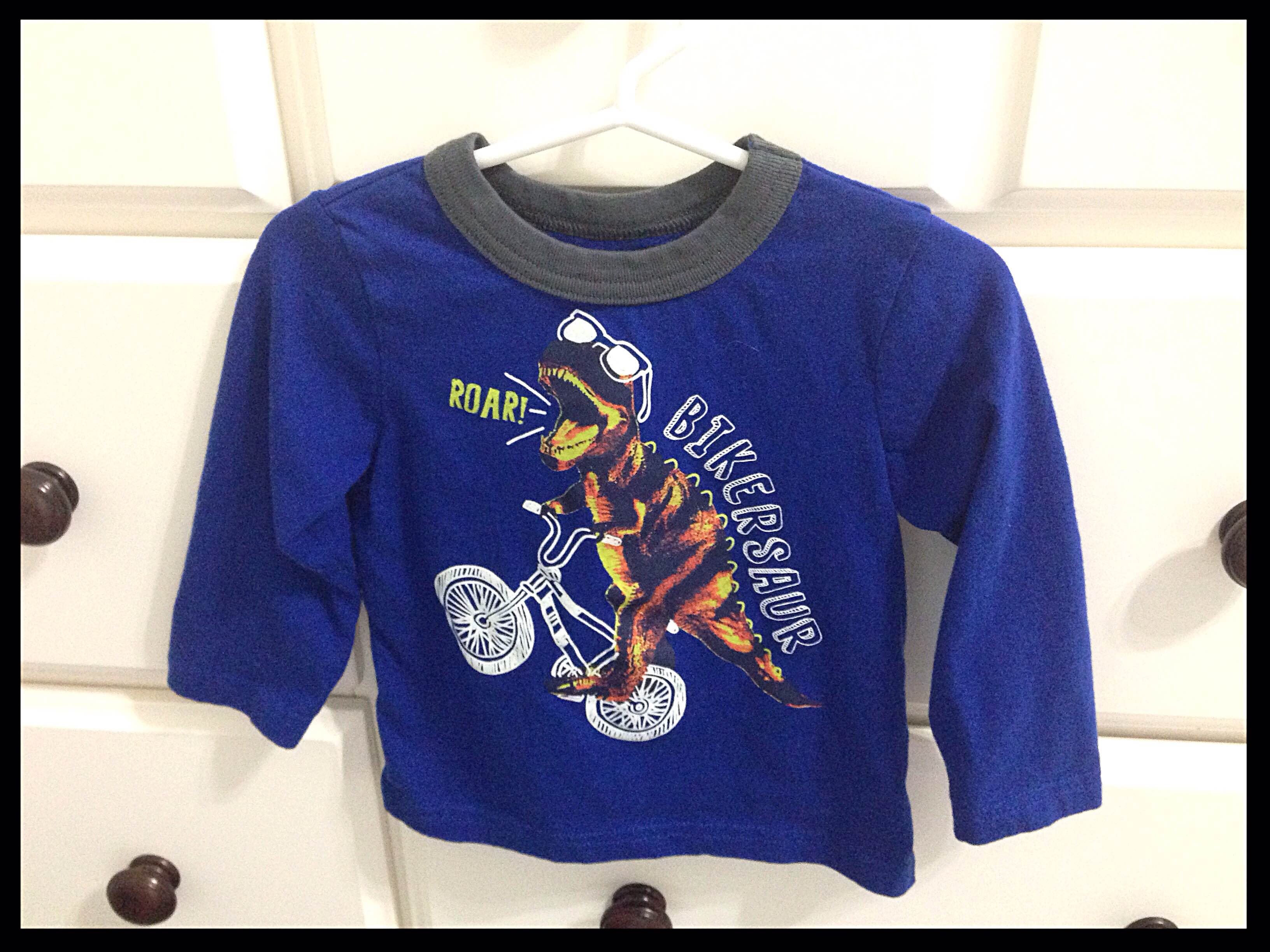 Or any of these. At least he will represent the MTB world well via his wardrobe.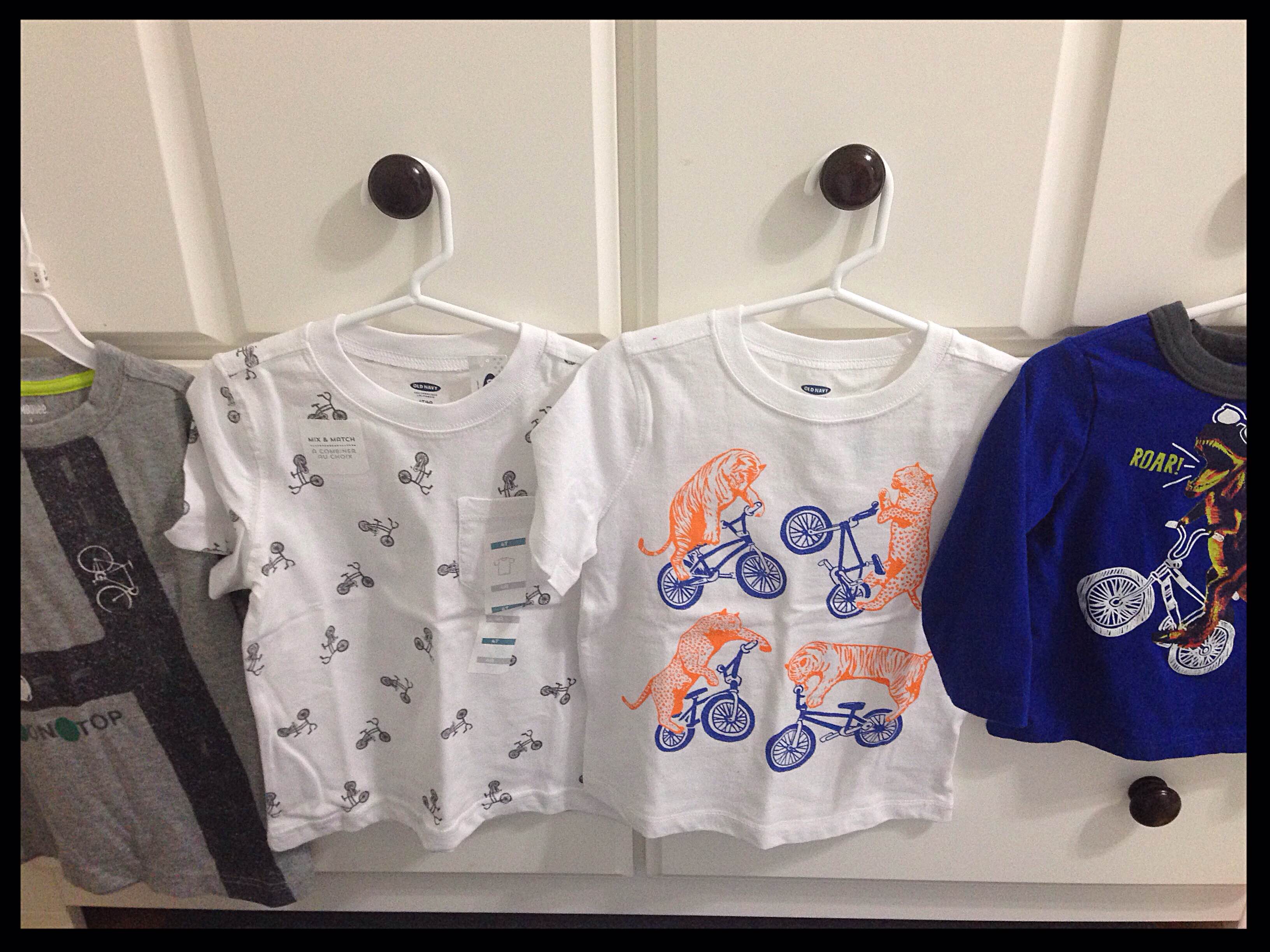 He pursues happiness on two wheels. In the meantime I'll wait at home with the first aid kit.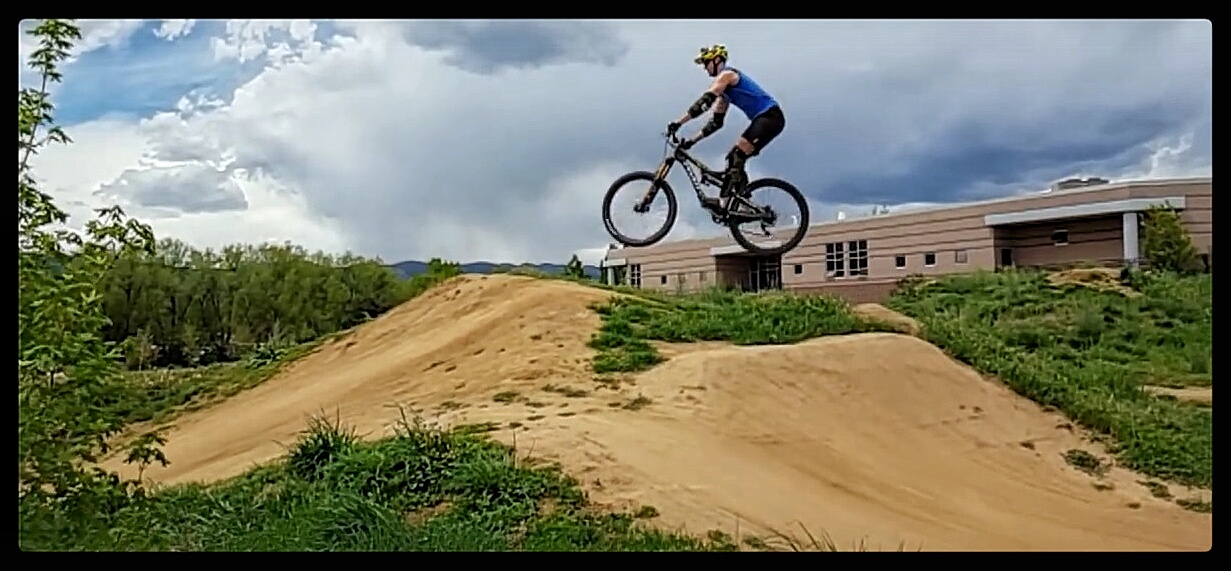 The bottom line of how I tolerate this cyclepath? In the words of his pro biking friend, "You just do it."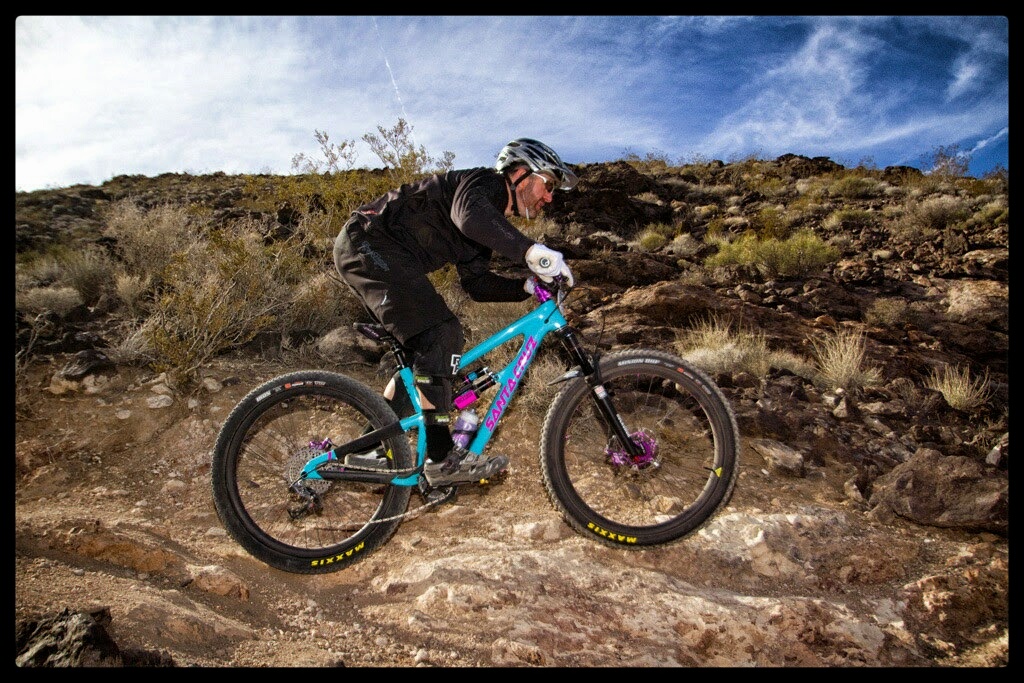 I know it's all downhill from here. And that's a good thing.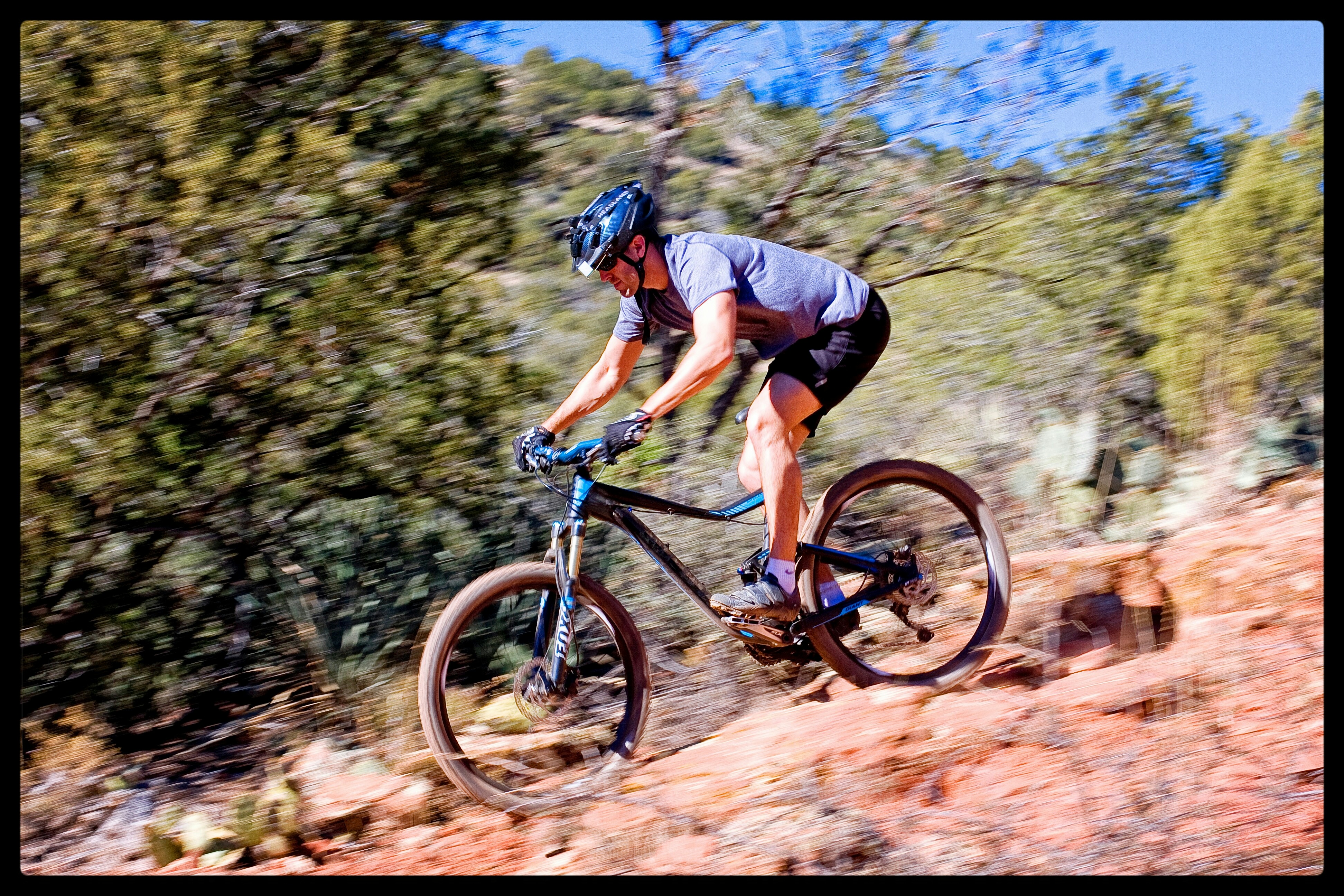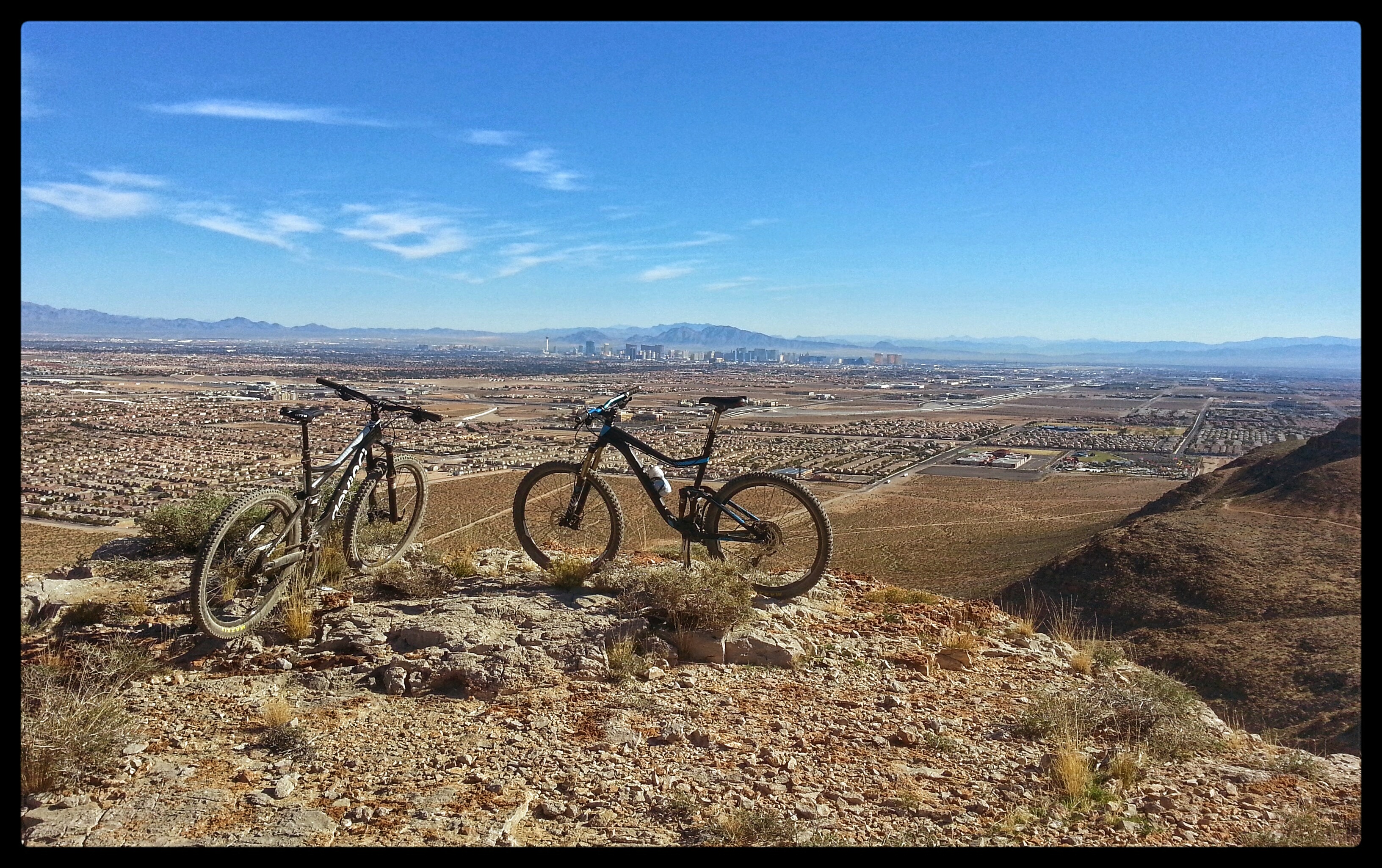 Hopefully my realizations have entertained and inspired. Even if your loved one isn't a MTB-er, some of these ideas can still be applied to their chosen obsession. Always maintain a balance of time spent with each other. Then your time spent apart and together can each be savored and appreciated.
What are your hobbies and what do you have to tolerate from your spouse? Any suggestions on embracing their love and merging it into your life cohesively? Comment and let us know!
I am not a professional life coach or therapist. There are hobbies and obsessions that can be dangerous. This article only means to support those that build positive experiences for the individual and the family. If you or someone you love has a hobby, obsession or addiction that is dangerous please seek help. Embrace the idea of hope and betterment for them and your family.