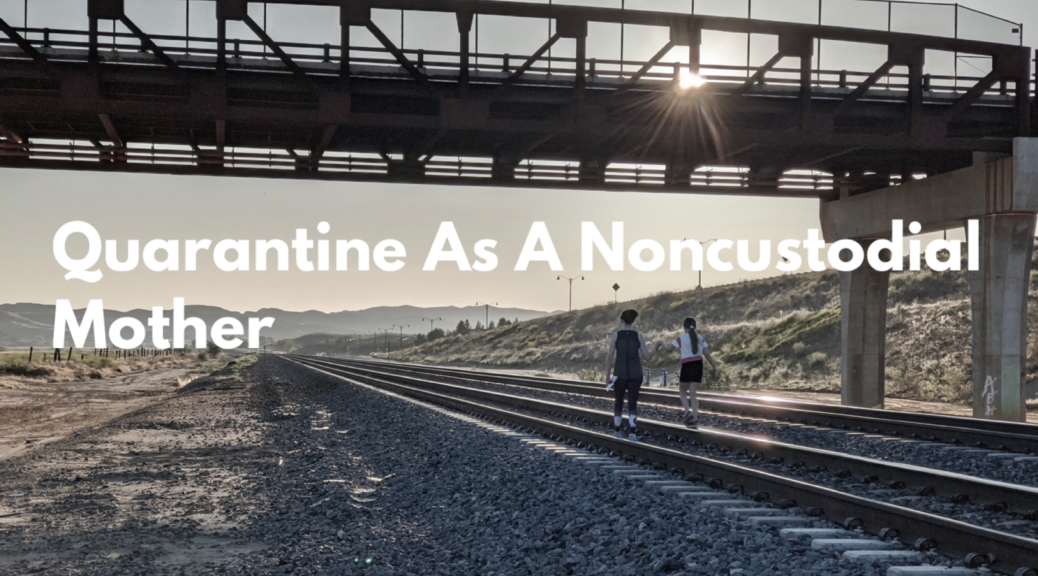 Quarantine As A Noncustodial Mother
Quarantine As A Noncustodial Mother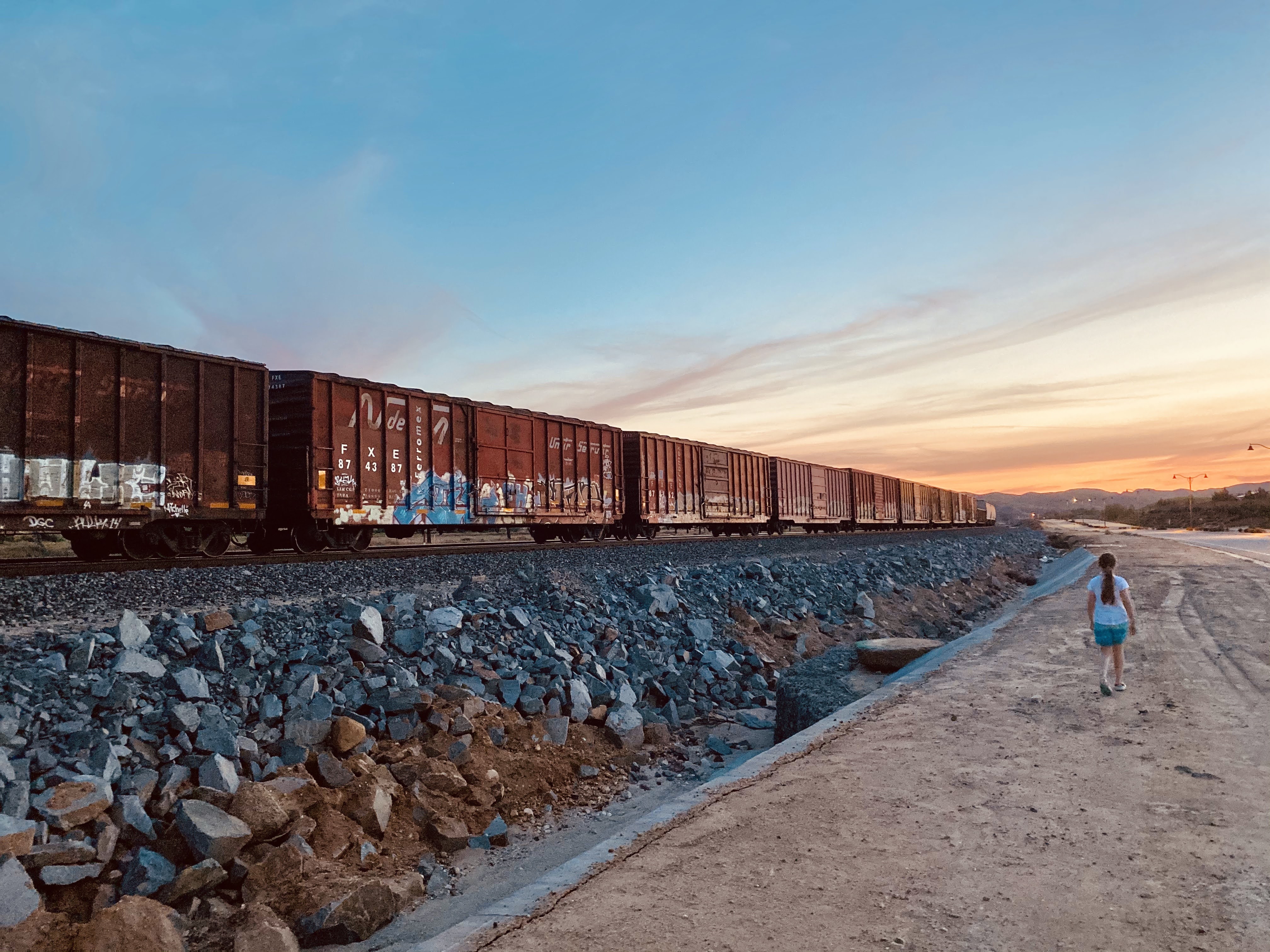 The 2020 pandemic and resulting quarantine cascaded its side effects through all our homes.  While many followed mandatory orders to shelter in place, it caused a colossal question to families with children who share their time between homes.  Even as quarantine is coming to an end, the parental tug of war is still going strong for many.  Seeing a variety of outcomes for families, I thought I'd recount my experience from quarantine as a noncustodial mother.
Noncustodial Motherhood
From previous posts, you may already know I do not have custody of my daughter.  I was divorced from her father, then remarried into the military wife life and we were ordered to move.  Saying it's an uphill battle to move a child from where the other parent resides is an understatement.  Without lamenting about that too long, I lost custody based solely on geography.  It was not an easy battle to prepare for, fight, or come to terms with after, even years later it is still hard to cope with.
That being said, I've gotten used to a lot over the years.  It always hurts.  There's always something I am going to miss out on.  There will always be a need to let her down easy, comfort her, and make plans for new things to look forward to.  Promising promises is what I call it.  Something realistic and exciting to take the edge off the hole in both our hearts for each other.  Plenty of highs and lows.  Constantly pinging back and forth between the two.  That's life in our situation.
Proudly though, I can say that when the big things happen, when my daughter truly needs me and no one else will do, I am there.  No questions.  I still have visitation on major holidays and such and an understanding with her father that whenever I can be, I will be able to be with her.  Such as traveling in for events and special occasions.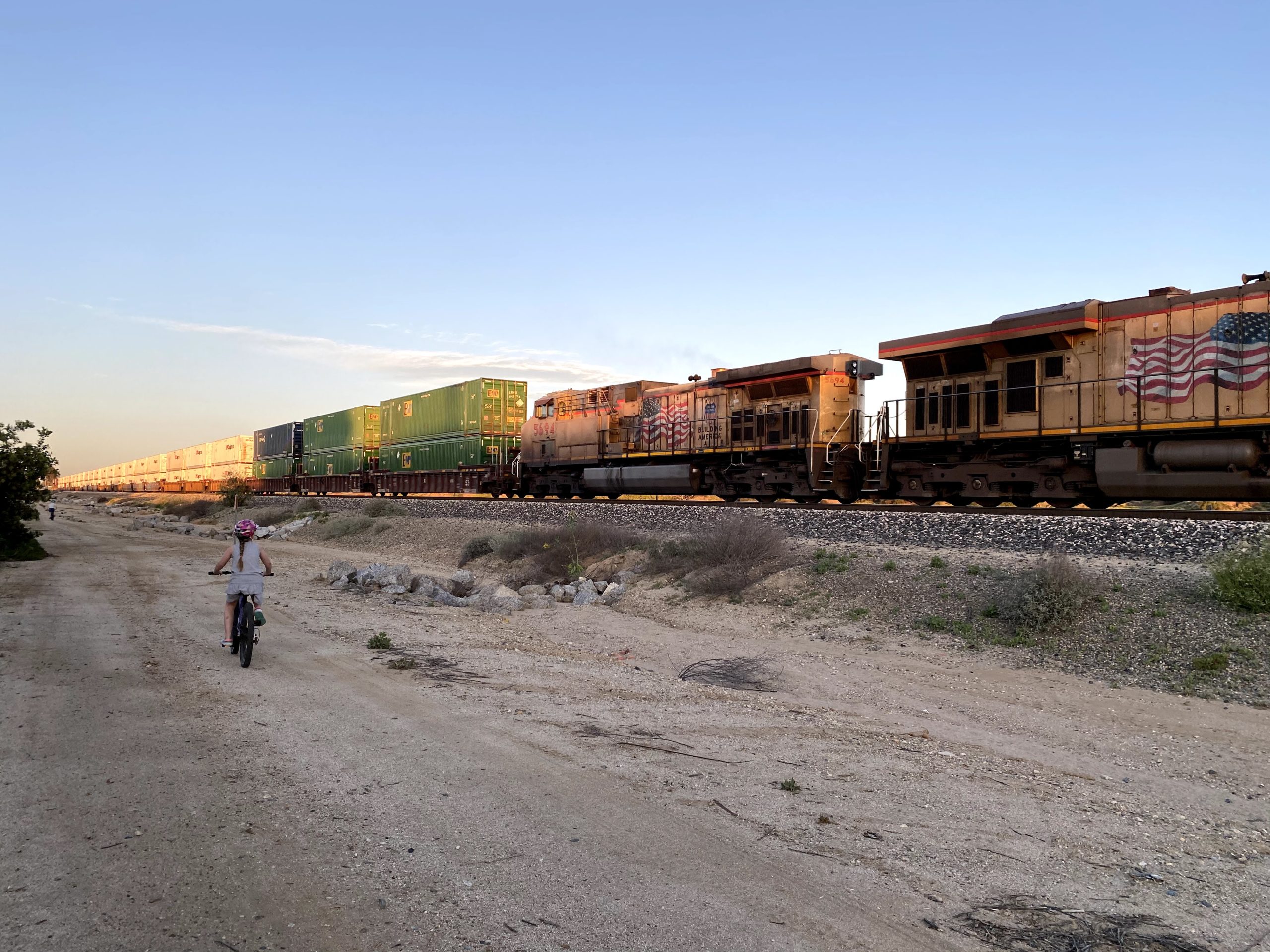 Quarantine Begins
In the early months of 2020, news was starting to relay more and more about a virus spreading throughout certain parts of the world.  Like most of us I daresay, it seemed it was just another news item from afar and no concern to us.  Then it got a little closer to home.  A flight was coming to our town with a very serious CDC quarantine setup to receive those on the inbound flight from China.  Still, it seemed no concern to us.  Until it was.
Schools closed.  Daycares closed.  Businesses closed.  Uncertainty abound and built over the course of 5 days from March 11-16, 2020.  The emergency brake was engaged, halting all our normal daily lives.  What now?
My daughter's father kept in touch during the beginning.  Speculation was abound that her school would be closing too.  Though at the time I hoped it wouldn't.  (looking back on it now, it seems silly to think it might not have closed.)  In spite of sweeping closures, including Disneyland, I hoped the normalcy of at least one of my kids would endure.  Not so.
He offered me the opportunity to pick her up and have her for the 2-week closure.  Yes.  I was ready to go.  To scoop her up and bring her to the safety of my home where I would be able to conduct some homemade homeschool and savor some extra time.
We thought it would be a couple weeks.  We thought school would resume.  That maybe it was all just a sudden reaction and things would be back to normal soon.  Well, a few months later, we are still here.  Staying safe, staying home.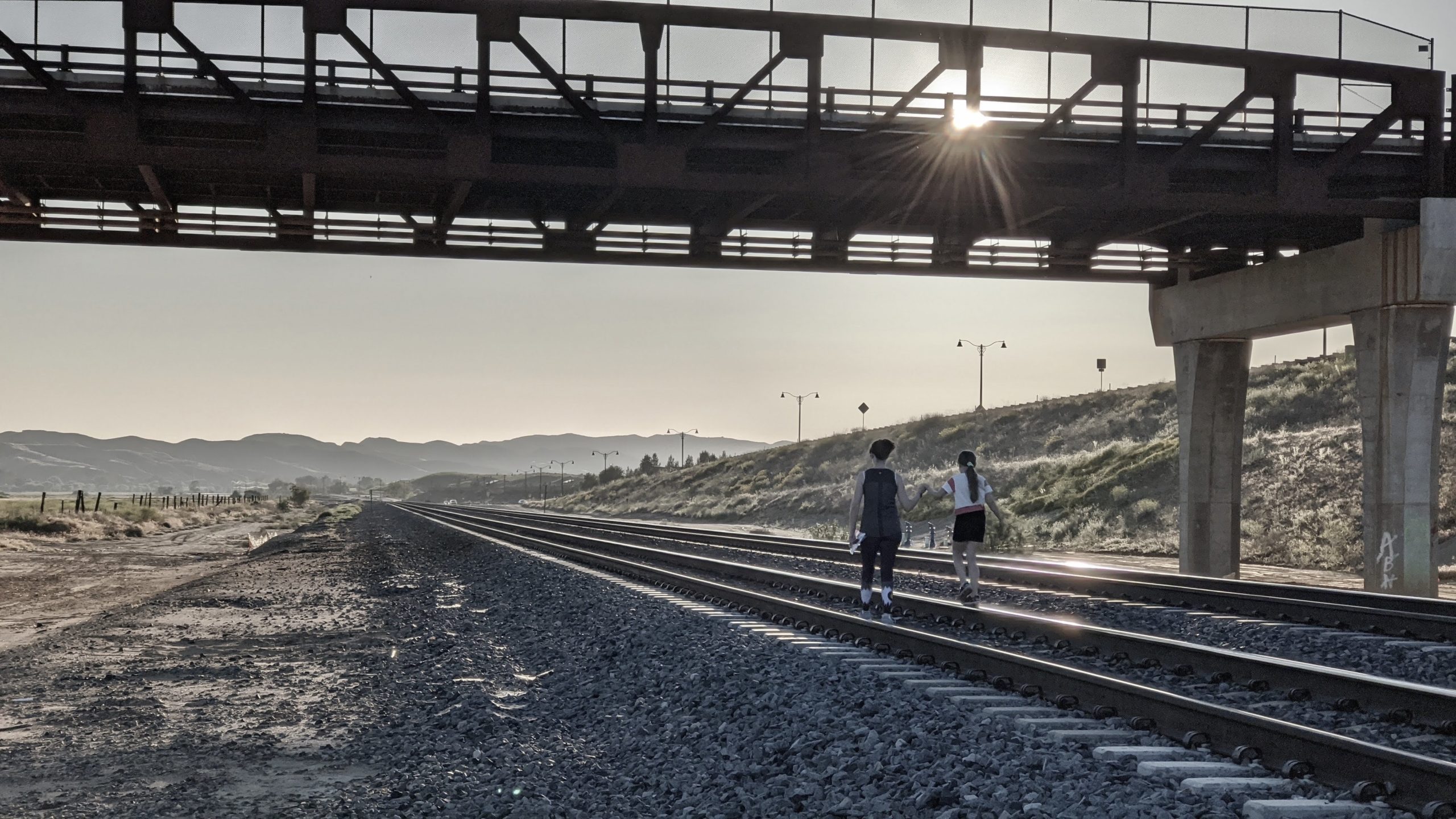 Quarantine As A Noncustodial Mother–Phase 1
The very first days were rocky.  It usually is whenever she comes home for more than a couple days.  The adjustment she has to make to a different house with different rules, items, habits, daily structure, etc always take some readjustment.  No matter how often your child can be there, there is always some kind of adjustment period, even for the parents.  Combined with sudden mass closures and uncertainty, it made for an anxious beginning.
Though schools were treating the closure as an extended spring break with no homework, I felt it was important to begin some educational activities at home.  What else were we supposed to do anyway?  Sweeping through the house, we gathered all the games, activity books, toys, and more that could have some academic benefit and formed a sort of classroom for ourselves.  Homemade homeschool we ended up calling it.  Being well-educated myself, and always having a deep interest and active level in my children's education, I knew this was my time to really invest in it.  It was wonderful to be able to take on the role of teacher for them, even on days it was tough.
As the weeks went on, it became clear quarantine was not going anywhere anytime soon.  Schools announced closures through April, quickly followed by cancelling the school year.  It was a real struggle for me to decide how I felt about those decisions.  My daughter would be able to stay with me since school was technically out, so that made me happy.  The burden of trying to keep up with two kids' very different grade level needs was overwhelming.  Keeping resources straight, and activities fresh was a challenge.  Being able to stay safe at home was a comfort.  As the good and the bad feelings ebbed and flowed, I was determined to make the best of it all.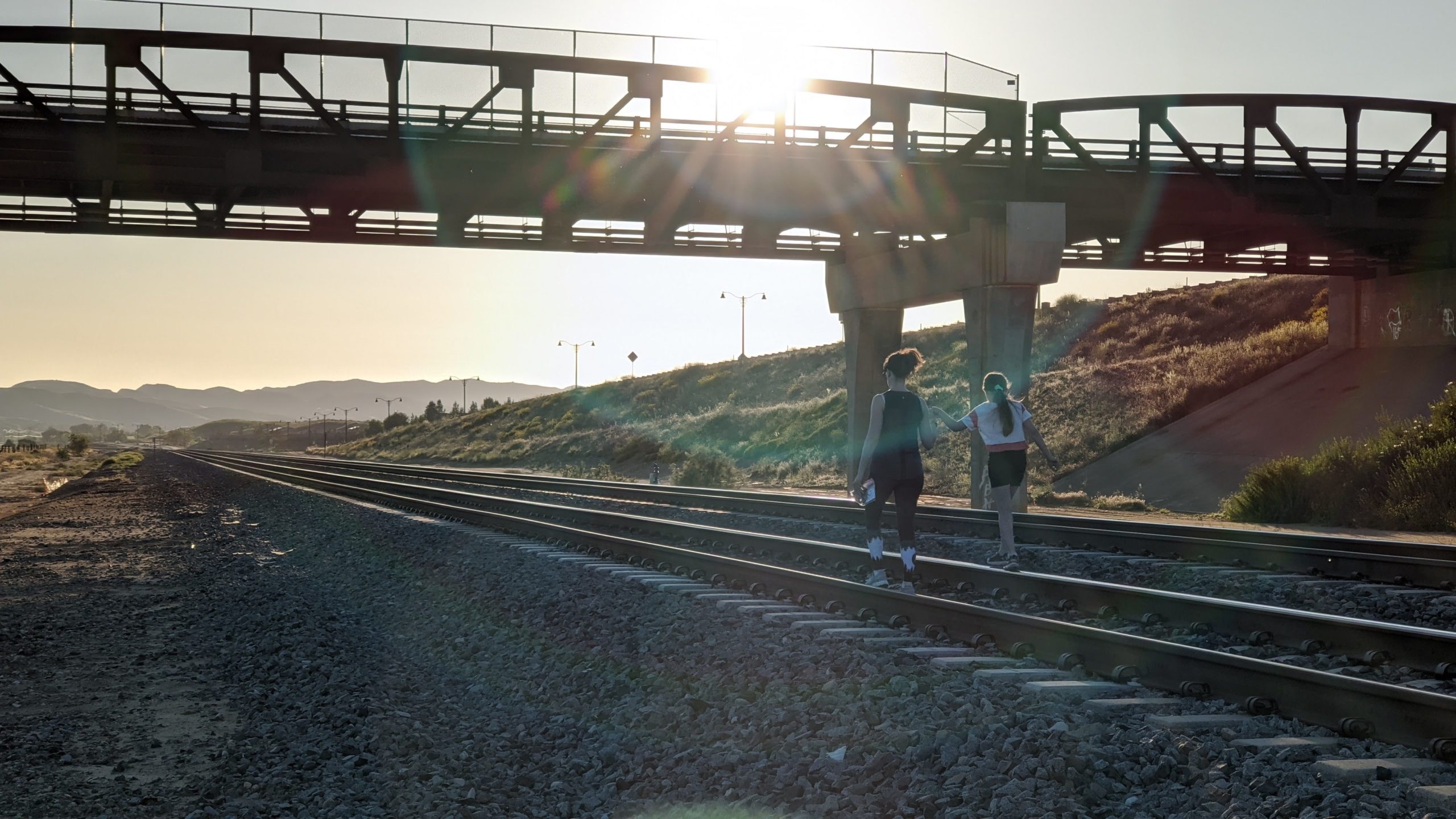 Quarantine As A Noncustodial Mother–Phase 2
The world was beginning to look a little better.  Economies and businesses were struggling.  Students and families at home were going stir-crazy.  We are now in mid-May 2020 and the school year is winding down.  Places are talking about reopening, and luckily, my daughter is still with me.  Having kept in touch with her dad, he understood the uniqueness of the times and that now that summer was approaching, she could likely stay since that is my predetermined custody block anyway.  He did miss her though, so he planned a visit.
It made me nervous.  Going out as soon as places started to reopen was not on my agenda, but it was on his and he had not seen our daughter in some time.  It was a battle I felt I could not initiate.  After all, she had been with me by the grace of his permission for the past 2 months, so I felt I had no say.  It did however impact my daughter's exposure to a still threatening virus, so I stated my case on being careful.  When he came to see her, I did what I could to instruct her to be careful, packed her purse with sanitizer, mask, and wipes, and hoped for the best.  When it went off without a hitch I was relieved,  and she was back.
School was out.  Summer began.  Things were beginning to look positive. However, as a chronic worrier, and with a high risk husband, those in my house were still very conservative about going out in the world again.  My daughter's father though, not so much.  The visit mentioned above quickly became the first in a series that became more worrisome for me and my household as June wore on.
With that, it came to a tipping point for me.  All the visits, trips back and forth, and her general exposure to many people and places had me reeling with apprehension.  I was torn between understanding, wanting her to have some summer experiences, keeping the peace between myself and my ex, and ultimately keeping us all safe and healthy.  Finally, I had to speak up.
Those conversations are never easy.  Facing the other parent with a clear difference of opinion can quickly go south.  After years at this co-parenting thing though, I've learned to keep to the facts, and stick with my daughter as the only subject of discussion as much as possible.  In the end, timing was not on my side since it was immediately preceding Father's Day.  And realizing that, but saying my peace, is the best I could do in such circumstances.  And in the end, as long as you have good intentions and try to do the best you can for your children, that's what counts.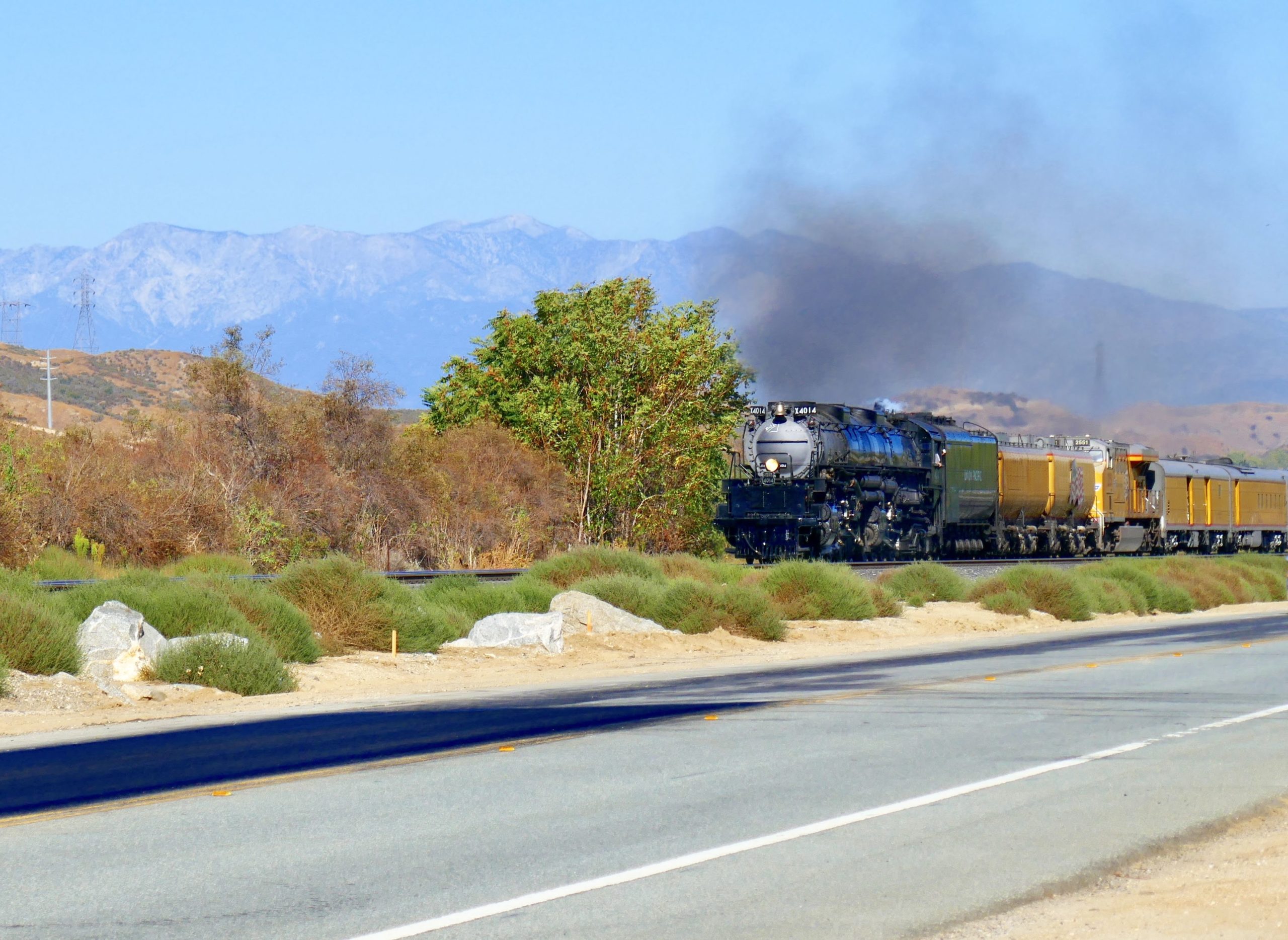 Quarantine As A Noncustodial Mother–Where We Are Now
And now it is nearly July.  "Summer break" is in full swing calendar-wise, but it is far from the regular summer feeling.  Namely, because my daughter has remained with her father for a week now from Father's Day.  With the virus ramping back up, and some potential exposure within my own household, it is just the right decision right now to keep her safe and away from potential infection.  As sad as it is, again it is nothing I'm not sort of used to by now.
The noncustodial mother role is long and lonely for your child in between times when you can be together again.  The hope I have right now is that the time passes quickly, the virus test results are negative, and we can bring her back soon.  Then maybe we can restore some semblance of summer in the time we have left before she returns to her "home state."
How has your quarantine progressed?  Are your kids with you?  Has quarantine impacted your visitation scheduling?  How are you doing?  Our next Noncustodial Mother post is likely to be about the upcoming school year since right now it seems they are highly unlikely to return to a normal school setting.  Stay tuned for that.  Stay safe, and stay healthy.