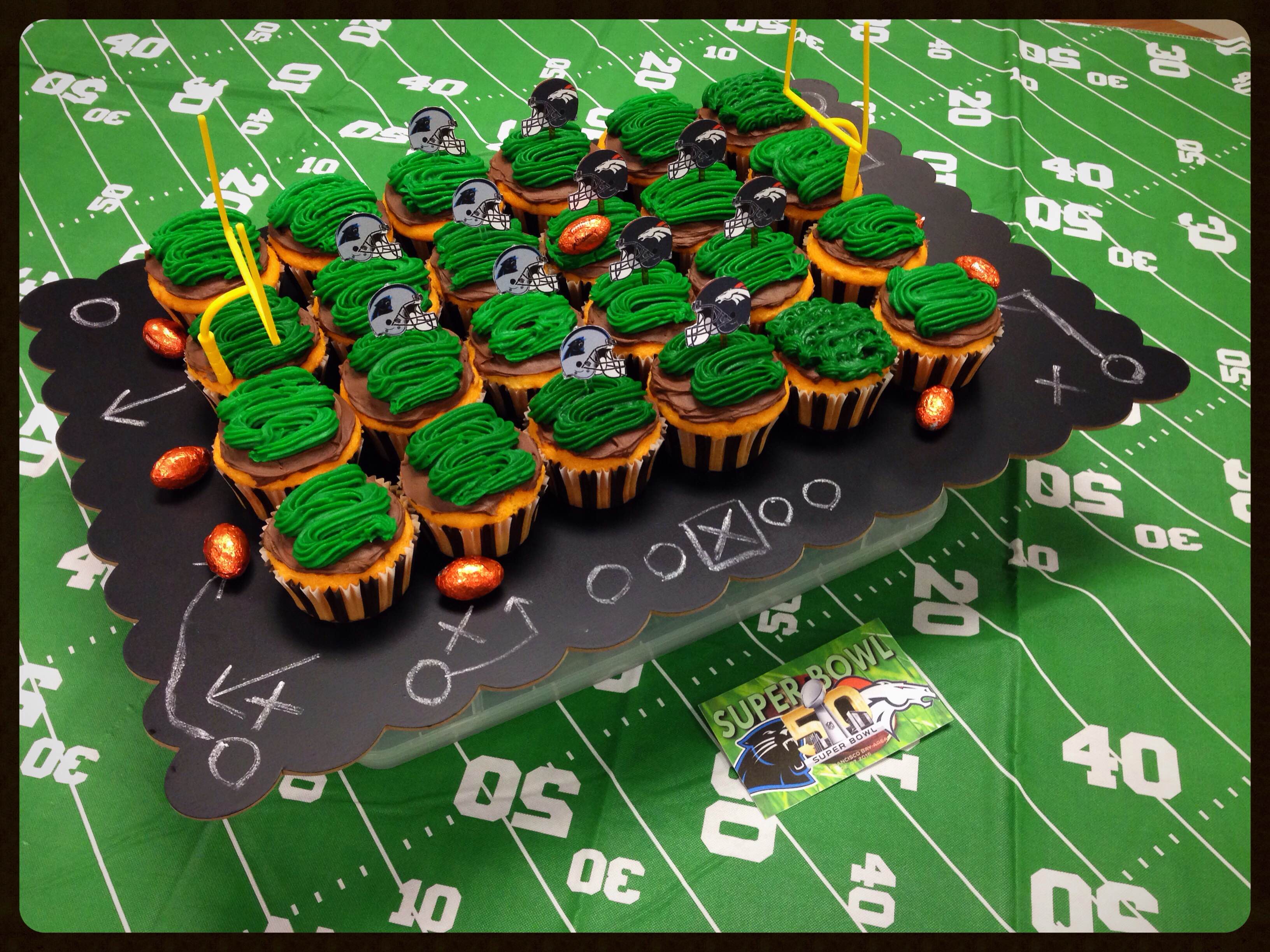 Super Bowl Cupcakes
Super Bowl Cupcakes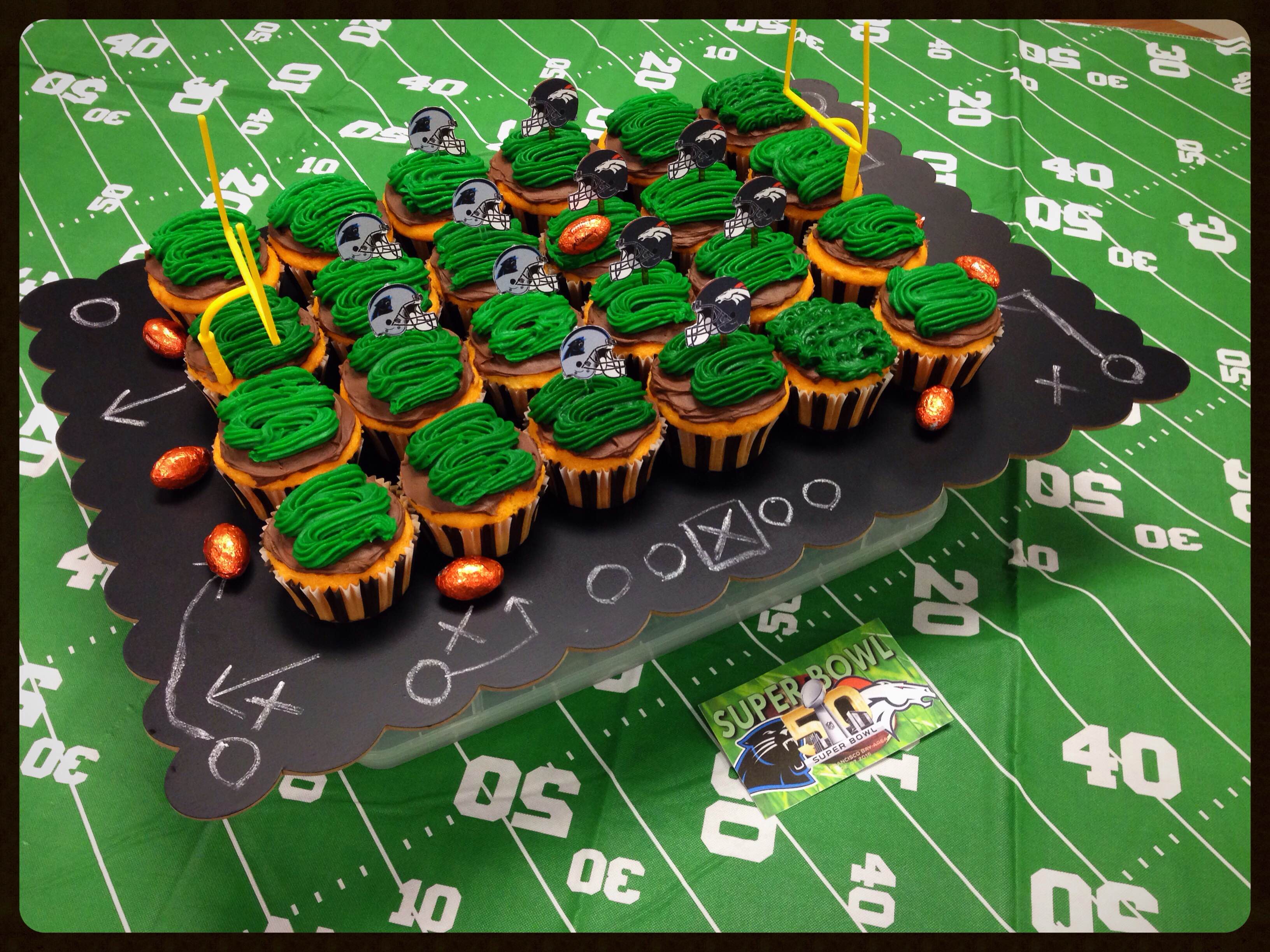 Cupcakes are one of my favorite things in the whole wide world. To eat, to bake, to decorate, I just can't get enough.
I've made so many designs in the past and now come to think of it, I cannot believe I have yet to make a cupcake post! My goodness I've been hoarding my favorite things for myself. Time to share my love of cupcakes.
Well, being in Denver, CO right now there's huge buzz of course over the Broncos going to Super Bowl 50. Everything is orange and blue wherever you go. Bronco pride is sweeping everyone up. Yes, even me who has never liked football. I hide from the sport as much as possible. I just don't understand what is so entertaining about men all jumping into a heap over a lopsided ball. Weird.
When the office potluck to celebrate the Super Bowl came up I knew I had to make cupcakes. It's what I do and I love the creative challenge. I decided to make them Super Bowl themed representing both teams. A little unconventional in the heart of Bronco Country, but I think they turned out great.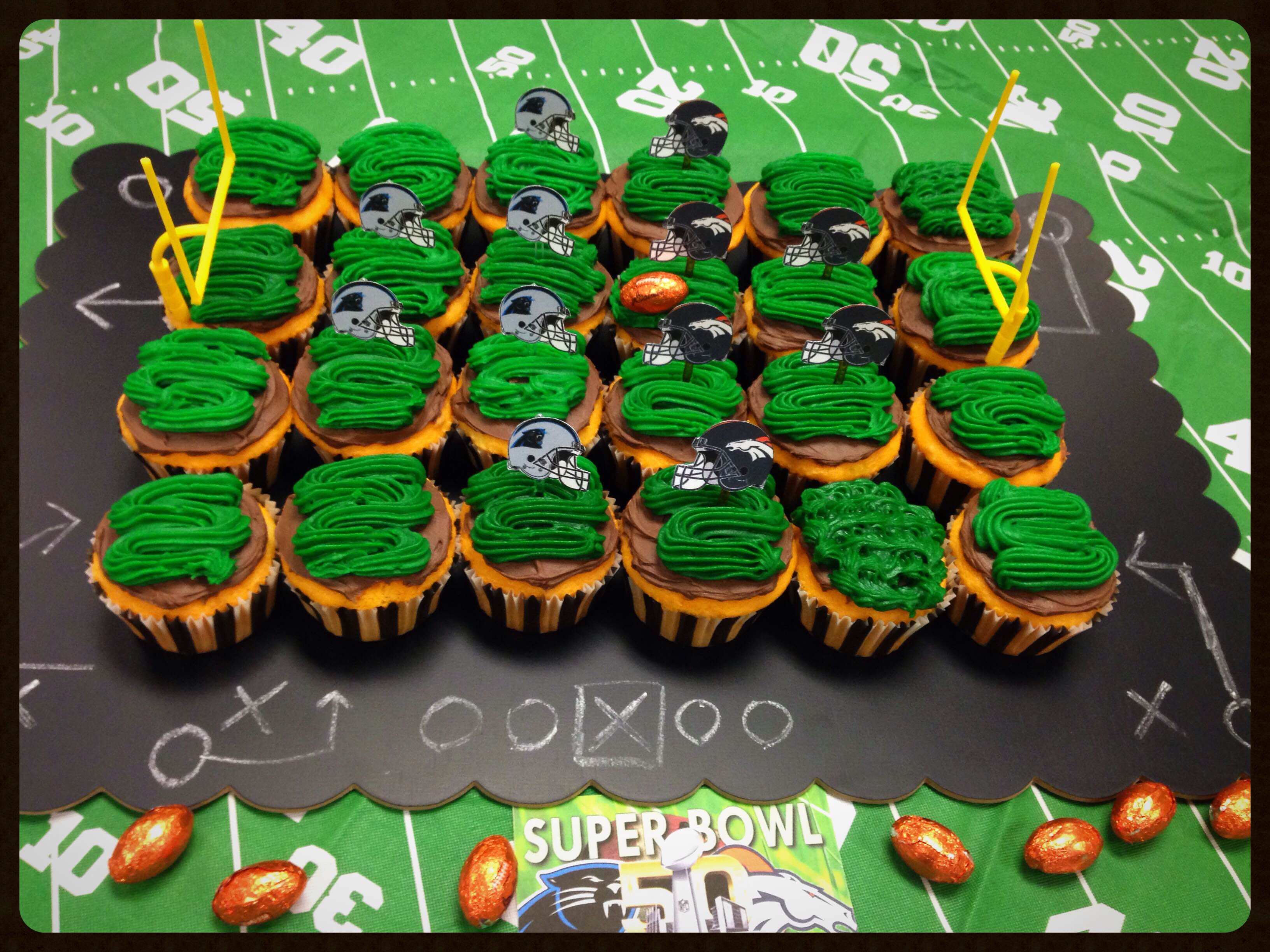 Here are some of the items I used:
Chalkboard–I found mine at Michaels
There you go. My cupcakes scored tons of compliments all day from multiple departments. Peyton Manning would be proud. Go Broncos! Or, even if you like the Carolina Panthers, you'd be proud to serve this set of cupcakes too!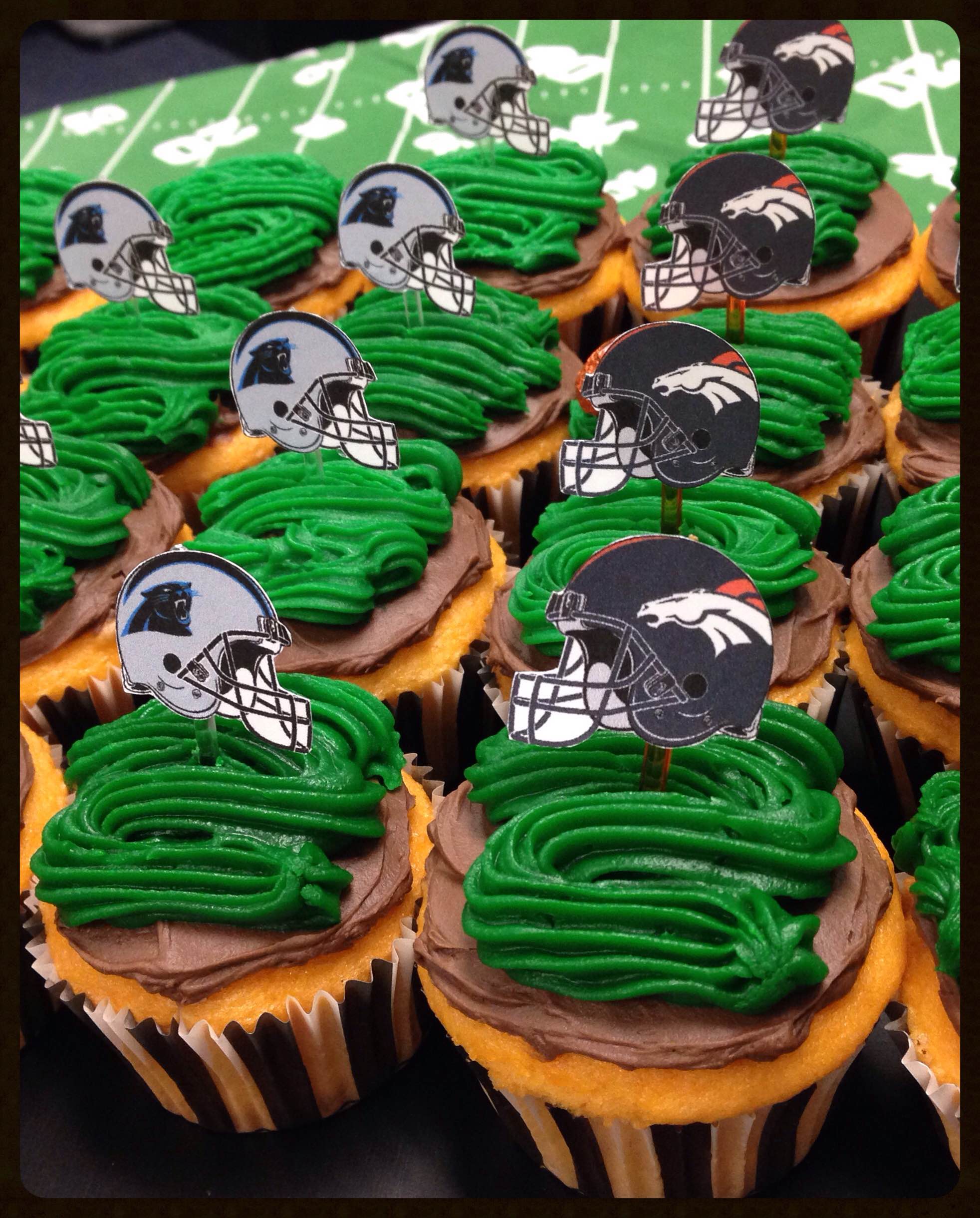 Making and sharing these and other special cupcake creations bakes the world a better place. :o)
What do you like to bake? Is the presentation and decoration as important as taste? Let us know!