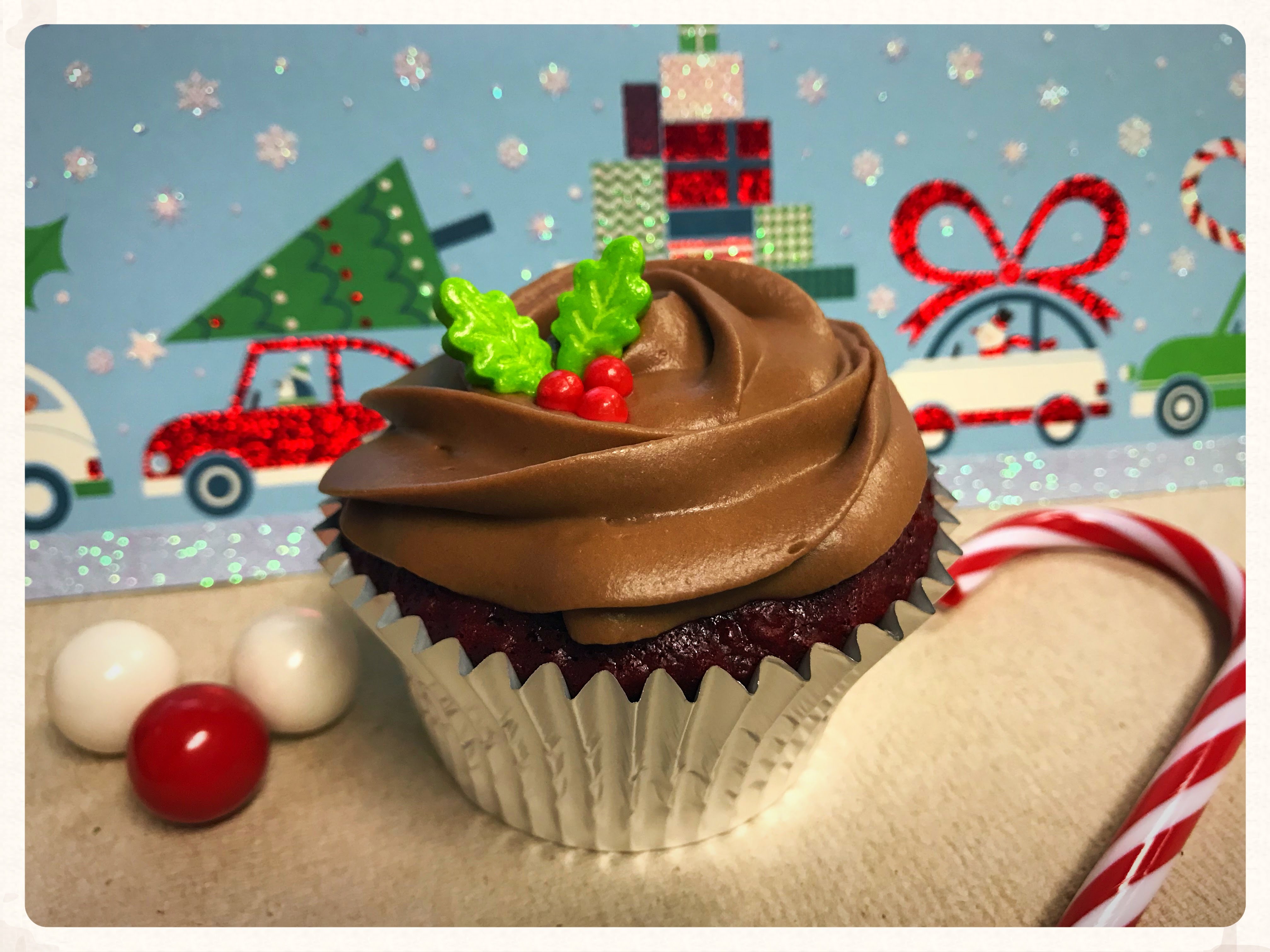 Chocolate Whipped Cream/Cream Cheese Frosting
Chocolate Whipped Cream/Cream Cheese Frosting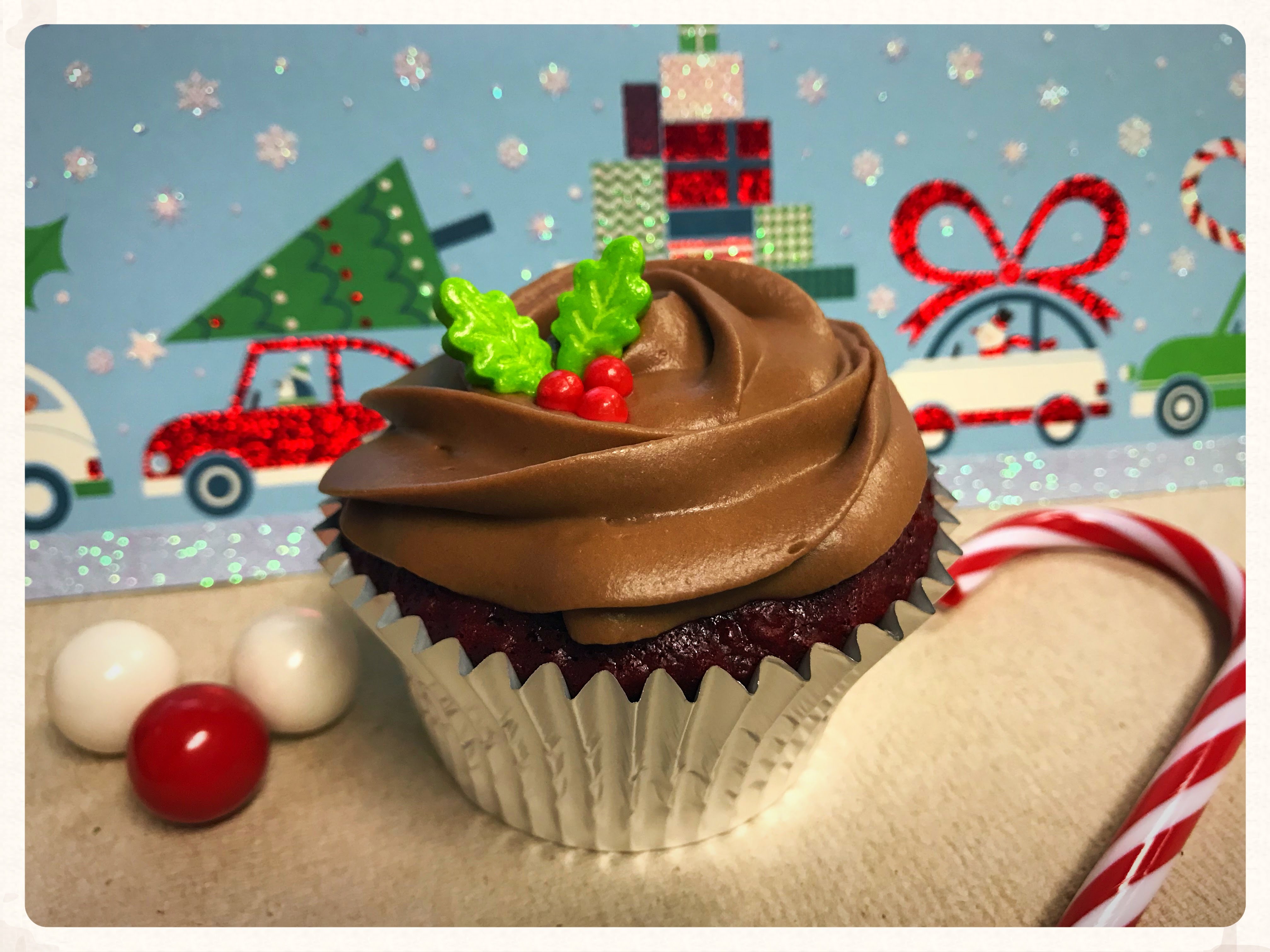 My whipped cream/cream cheese frosting is the best frosting ever. How can something that is already the best get even better? With chocolate of course. If you've tried the fluffy goodness of the regular frosting, now's the time to try this chocolate rendition in my chocolate whipped cream/cream cheese frosting.
When I was asked a few months ago to make poo emoji cupcakes for a friend I knew my regular frosting was not going to cut it, purely due to color mostly. Sounds attractive, doesn't it? That's when I began the quest for a perfect chocolate frosting. I worried about the outcome, and actually found the color to be the most difficult accomplishment. Luckily, there exists brown food coloring, who knew?
Chocolate Whipped Cream/Cream Cheese Frosting
1/2 pint heavy whipping cream, cold
1 block (8 oz) cream cheese or neufchatel cheese, cold
3/4 cups granulated sugar
pinch salt
1 1/2 teaspoons vanilla
3 tablespoons unsweetened cocoa powder
brown food color gel as desired to reach color
Scoop 3 tablespoons from the whipping cream and mix with the cocoa powder. Whip the rest of the cream in a stand mixer on medium high until stiff peaks form. This takes several minutes and completes the whipped cream portion of this recipe. In a medium bowl add cream cheese. Whip with a handheld mixer for a couple minutes until it looks like smooth ribbons. Add all the sugar and continue mixing until completely combined. This is important, all the sugar must dissolve in the cream cheese. It doesn't take long, but you can test it by feeling a bit between your fingers. If it is a little rough feeling, keep going with the mixer. When smooth, add the pinch of salt, cocoa mixture, and vanilla. Mix to combine. This completes the cream cheese portion. Add the cream cheese mixture to the whipped cream. Let the mixer combine on low or use a spatula to fold together until combined. Add brown gel color if desired.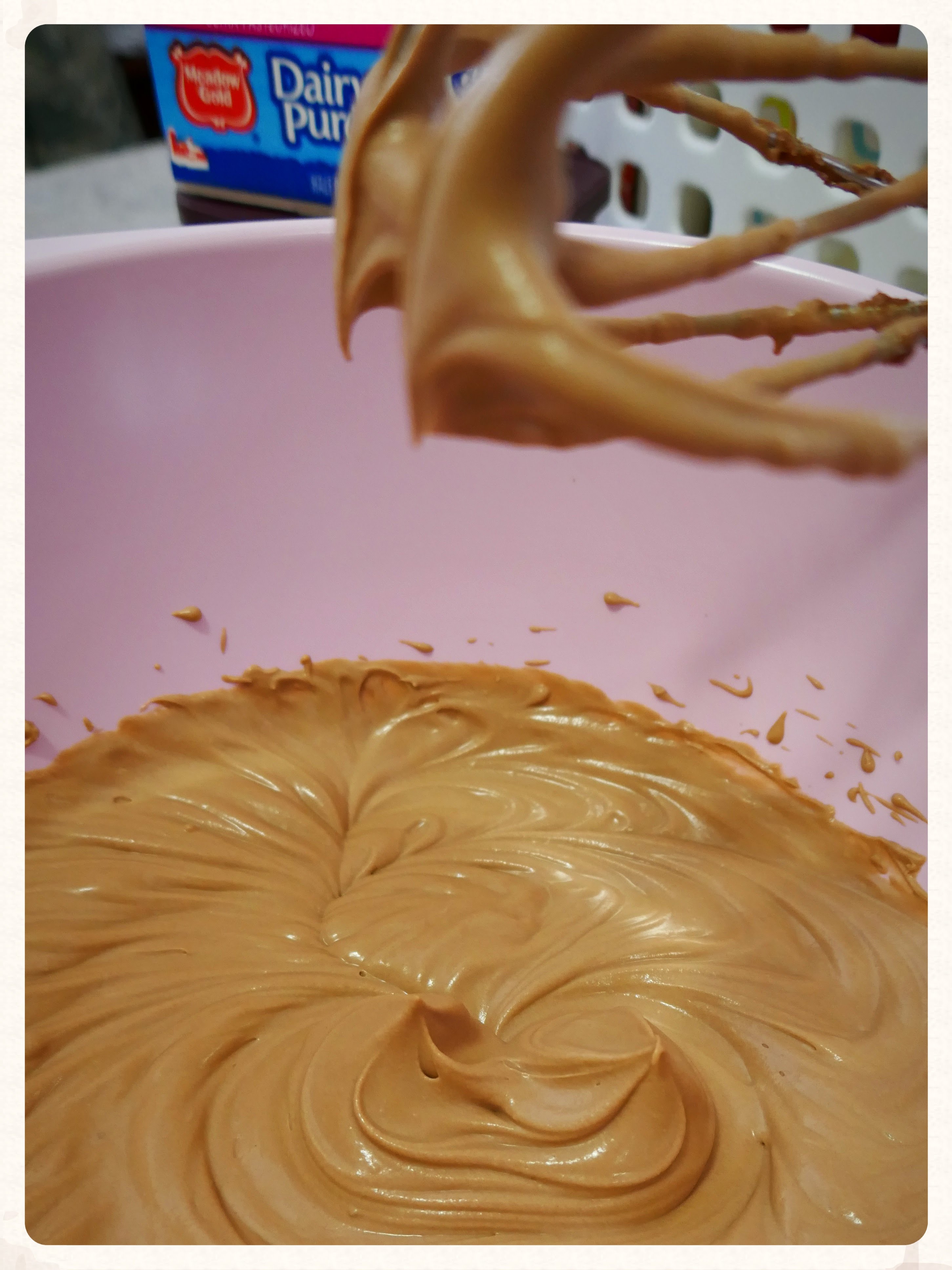 The poo emoji cupcakes turned out great the first time I made these. I used a lot more brown food color than I expected because this recipe makes a light kind of taupe-colored brown chocolate frosting. When I made it again for Christmas I left them the natural color. They made a beautiful assortment next to the regular frosting.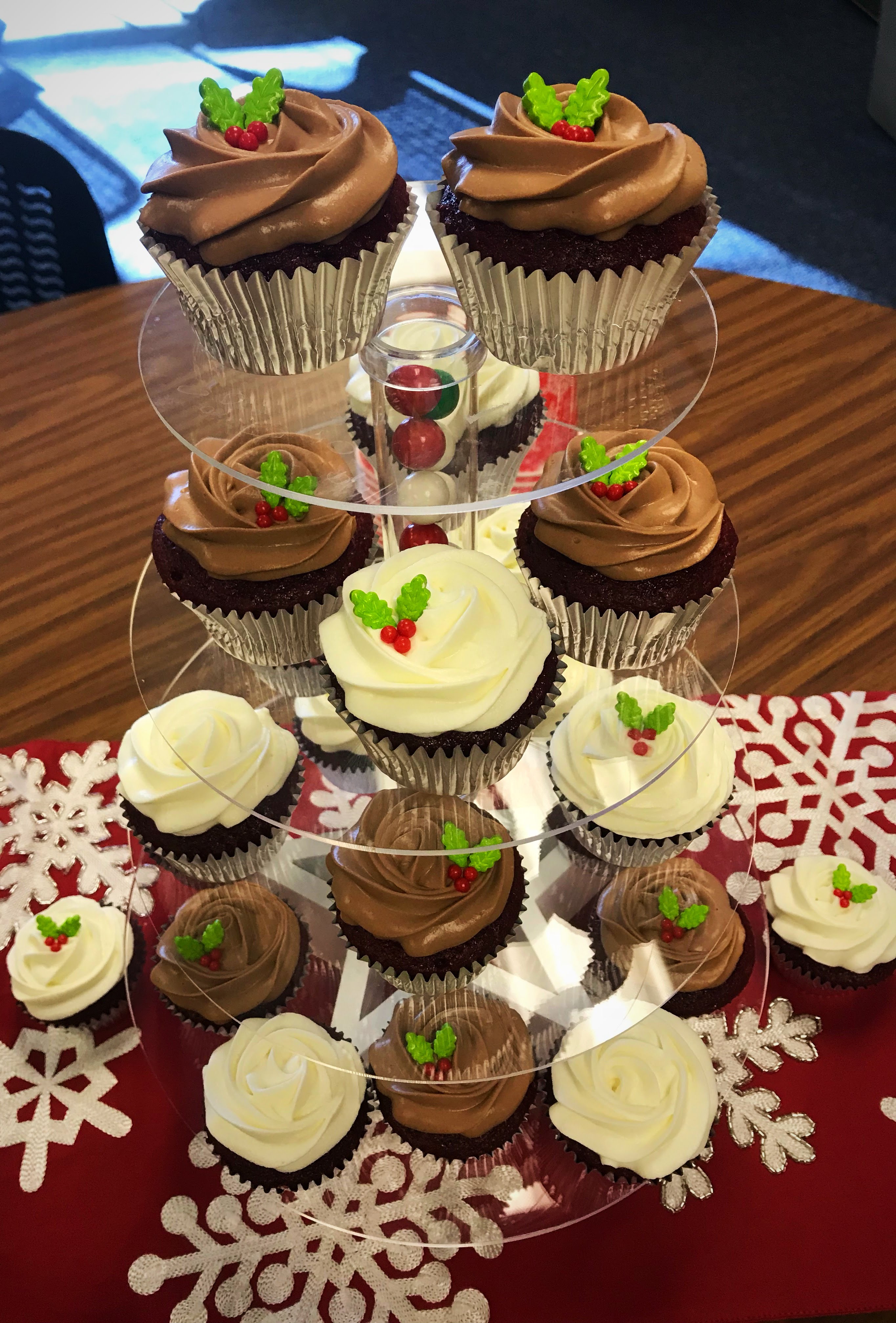 Once again it was a popular part of the office potluck. I had one of each flavor myself. The cake for this occasion was a red velvet cake. Red velvet pairs naturally with cream cheese frosting. This new chocolate version of the hybrid whipped cream/cream cheese frosting atop the red velvet made it extra indulgent and perfect for the holidays. I piped the frosting on with a simple rose design using a large closed-star piping tip. To add a little holiday flair I found some green leaf sprinkles and red ball sprinkles to arrange like a holly design. The design was elegantly simple, but still festive.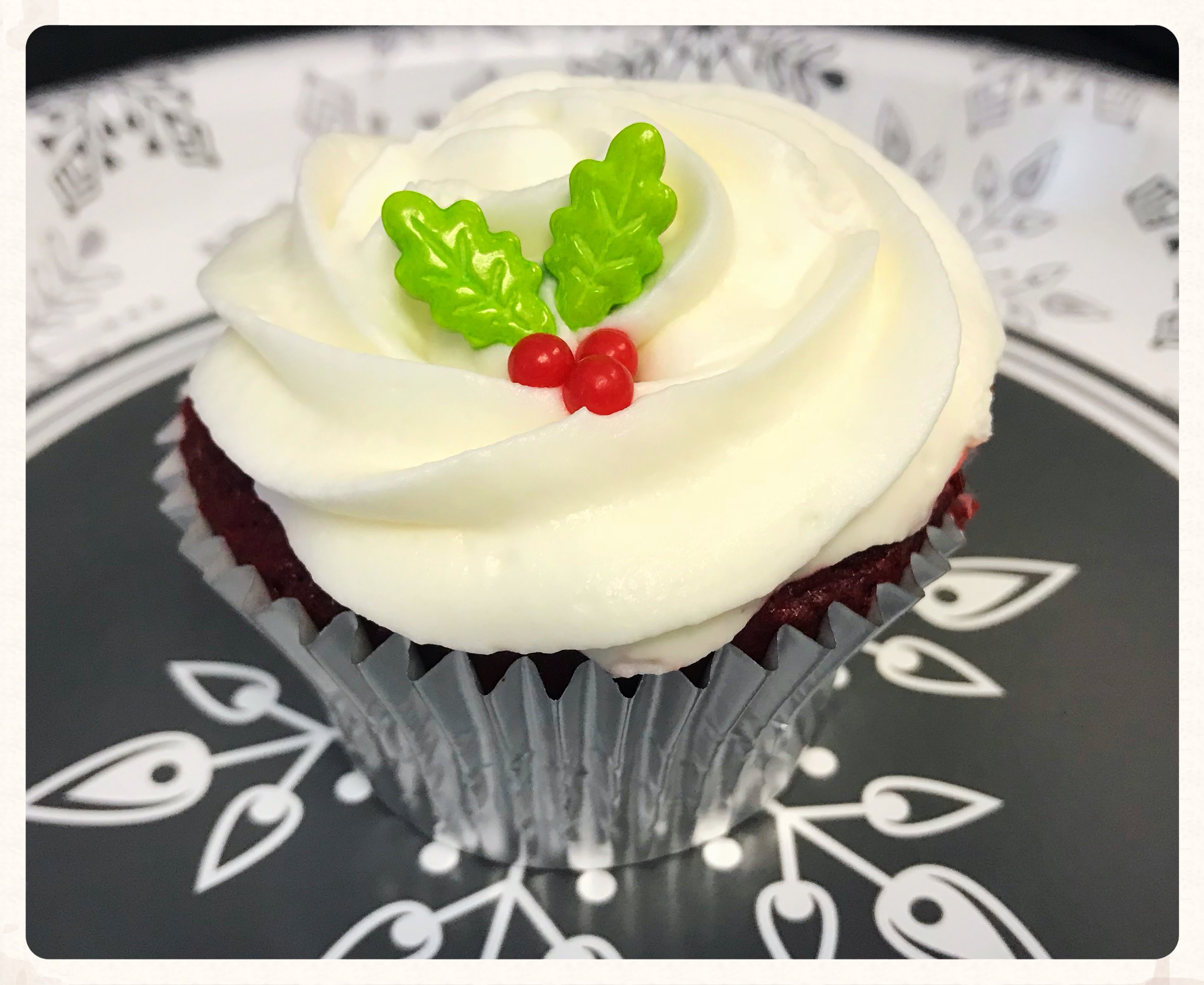 If you haven't given the regular frosting a try, now's the time, or maybe jump right into the chocolate whipped cream/cream cheese frosting. When making the chocolate version I will say it is more important to keep the frosting as cold as possible. The extra mixing and room-temperature cocoa may contribute to the frosting heating up overall. Each is delicious and I can't decide which I prefer myself, give them a try and tell me your vote.