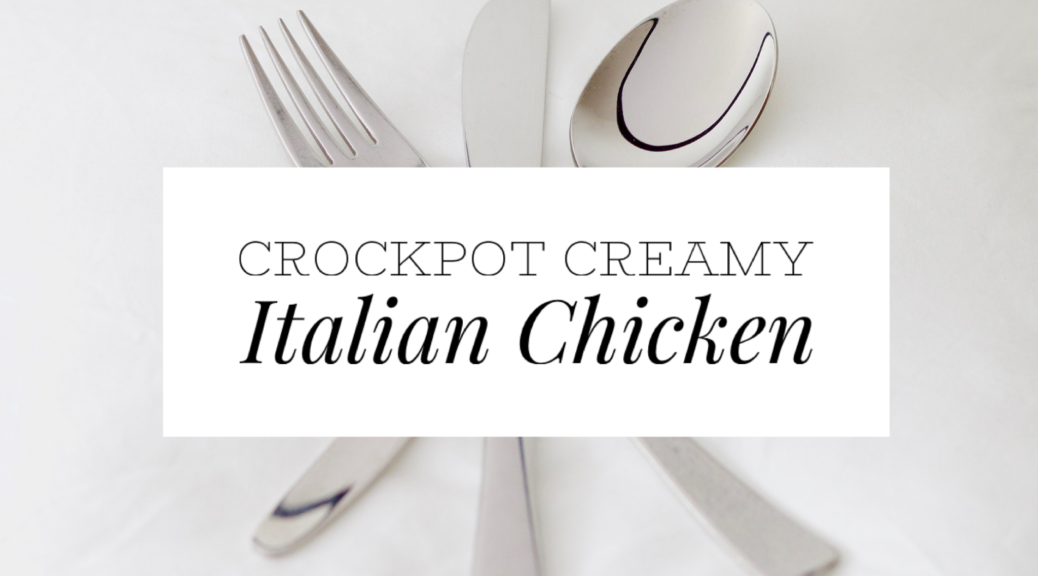 Crockpot Creamy Italian Chicken
Crockpot Creamy Italian Chicken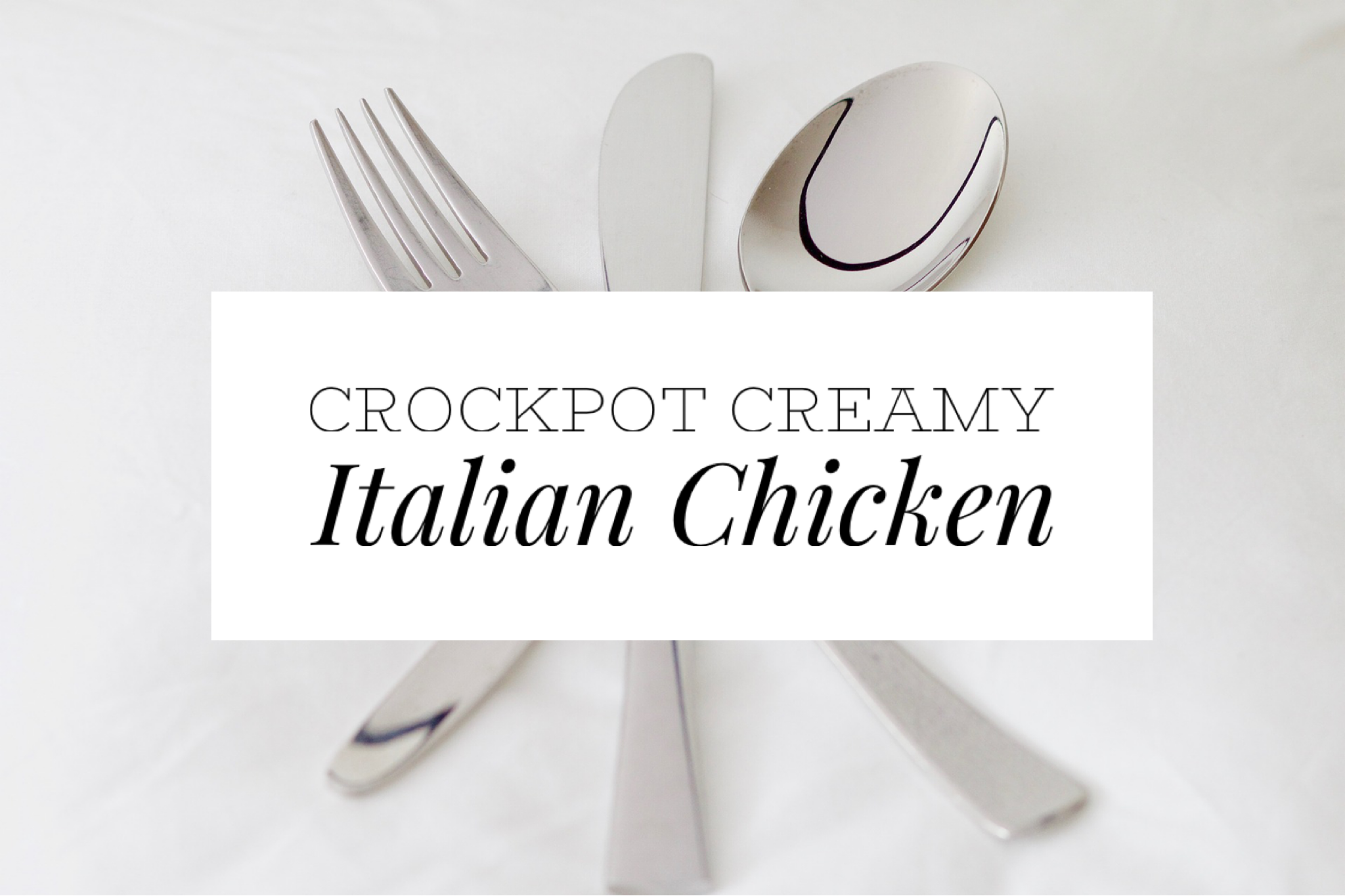 This recipe was previously featured on my Super Simple Crockpot Recipes post, but Crockpot Creamy Italian Chicken deserves its own spotlight! A meal so easy to put together, easy to pair with sides, delicious, and kid-approved! Does it get any better than that?
I first made this recipe circa 2013. With a semi-picky preschooler at the time, I was looking for food with simple enough flavors that would make her happy, but also be tasty enough for the rest of the family. With a busy schedule, the crockpot was (and still is) my friend in the kitchen. So whenever I can find a delicious crockpot recipe, it quickly becomes a staple.
Speaking of staple . . .
This recipe uses only 4 ingredients and they are all likely in your kitchen already. If not, it's a simple run to the grocery store where you won't even need a cart. But wait, there's more! Bonus recipe included at the end of this blog if you find yourself without one of these necessary ingredients and unable (read unwilling) to make a run out for it.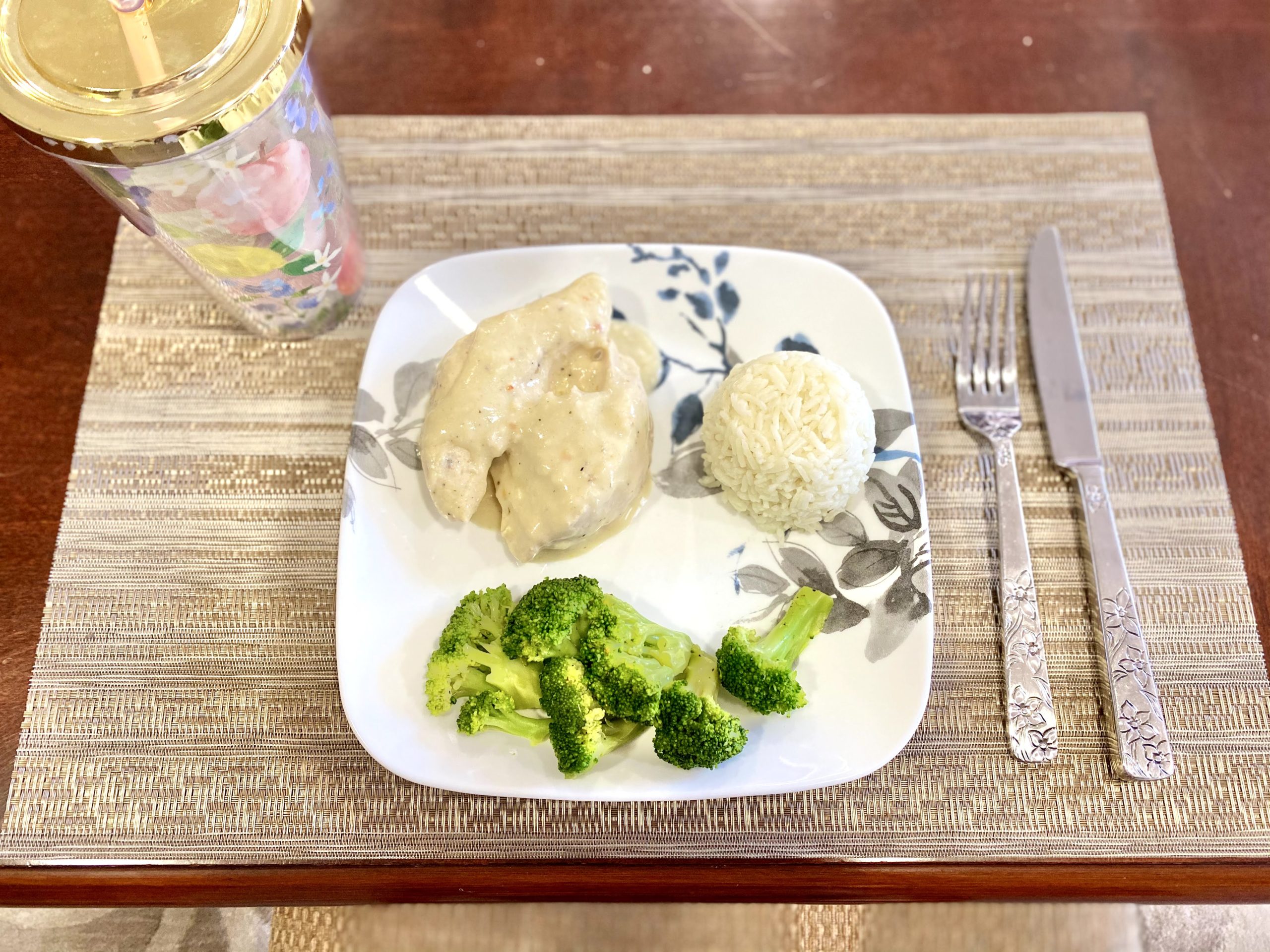 Crockpot Creamy Italian Chicken
Place chicken breasts in crockpot. Mix all other ingredients together in a bowl. Pour mixture over chicken. Cook on low for 4-5 hours. Enjoy with your favorite sides. We suggest rice and a green veggie.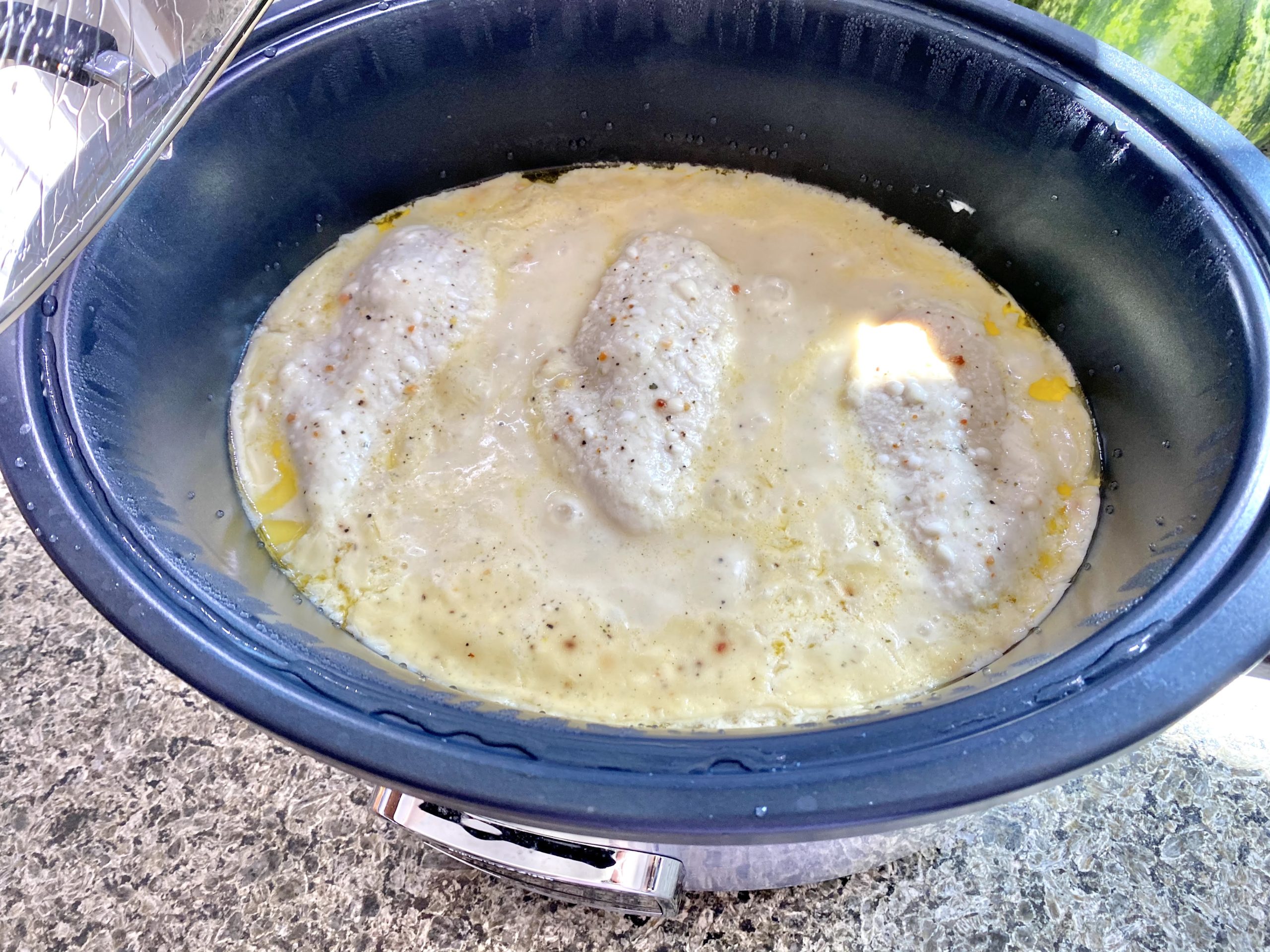 Ok, how easy and delicious does that sound? It is super simple and super delicious. Admittedly, I did not make it for over a year.  When I finally did again, the whole family asked why I hadn't made it in so long. Even I was stumped at why! Needless to say, it is back in the regular rotation.
For my small family, I only made 3 chicken breasts this time. They were fairly large which gave us plenty with a little leftover. It even had plenty of extra sauce to enjoy over our rice and broccoli too. There is still enough sauce to go around for up to 5 chicken breasts, so don't fret that if you need to feed a bigger crowd.
Shoutout to these 4 super ingredients that make this super yummy dinner! Now it's time for that bonus recipe I mentioned!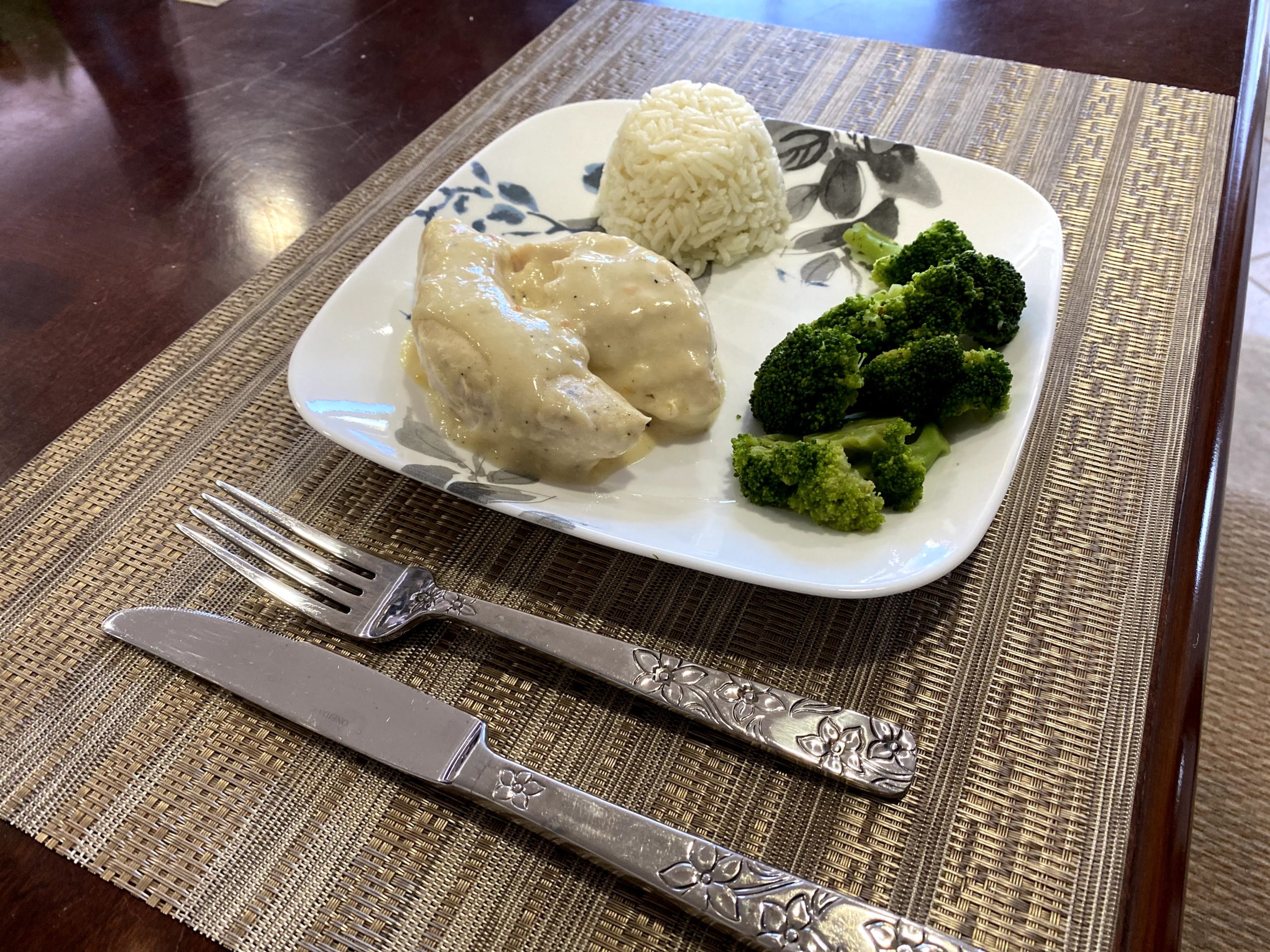 Bonus recipe!
Remember that cream of chicken soup in the ingredients above? If you don't have it, you can actually make it!
Being that we're still in a pandemic, I try to stock up on all the staples when I do a grocery haul. Therefore, I try not to go out in public for only a thing or two. Just trying to keep my family's exposure down still. Hopefully this won't be how it is too much longer. Whatever the reason may be for not having cream of chicken soup on hand, or being unable/unwilling to make a grocery run for it, here's a recipe to make it from scratch!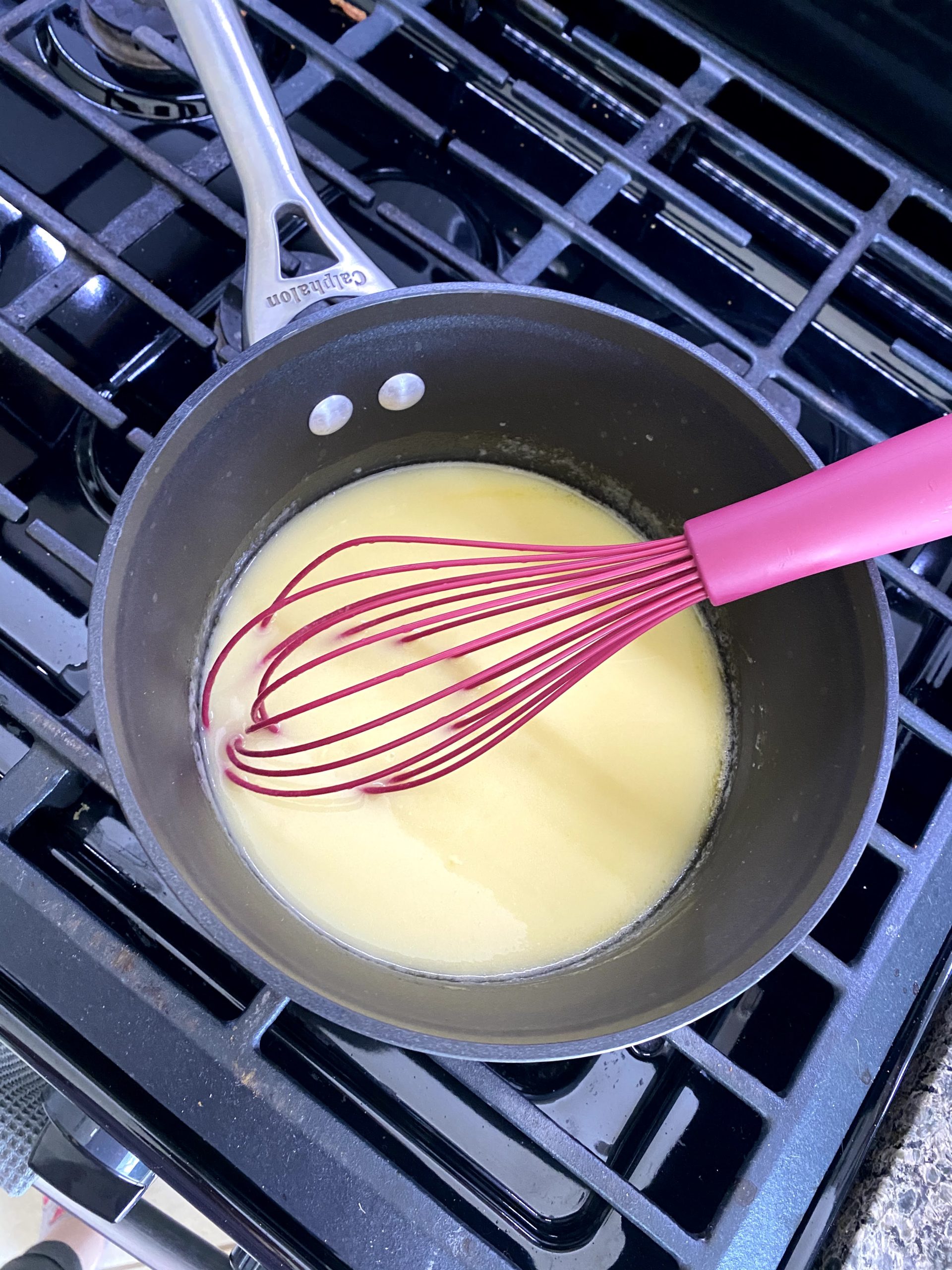 Cream of Chicken Soup From Scratch
3 tablespoons butter
3 tablespoons flour
1 1/2 cups chicken broth
1/2 teaspoon Nature Seasonings
Melt butter in saucepan. Add flour and whisk until combined. Pour in chicken broth. Whisk until smooth and warmed through. Sprinkle in seasoning. Again, whisk to combine. Done!
And there you go! Another 4 ingredient wonder!
Use this recipe for the canned cream of chicken soup needed in Crockpot Creamy Italian Chicken or anytime you need this canned soup. It is a great alternative to a canned product and only takes minutes to make. No shame using the original canned variety though! We certainly use it frequently, just didn't have it on hand this time around and love whipping up simple solutions. If this pandemic taught me anything, it is to make use of what you have. This cream of chicken soup from scratch is proof of that lesson.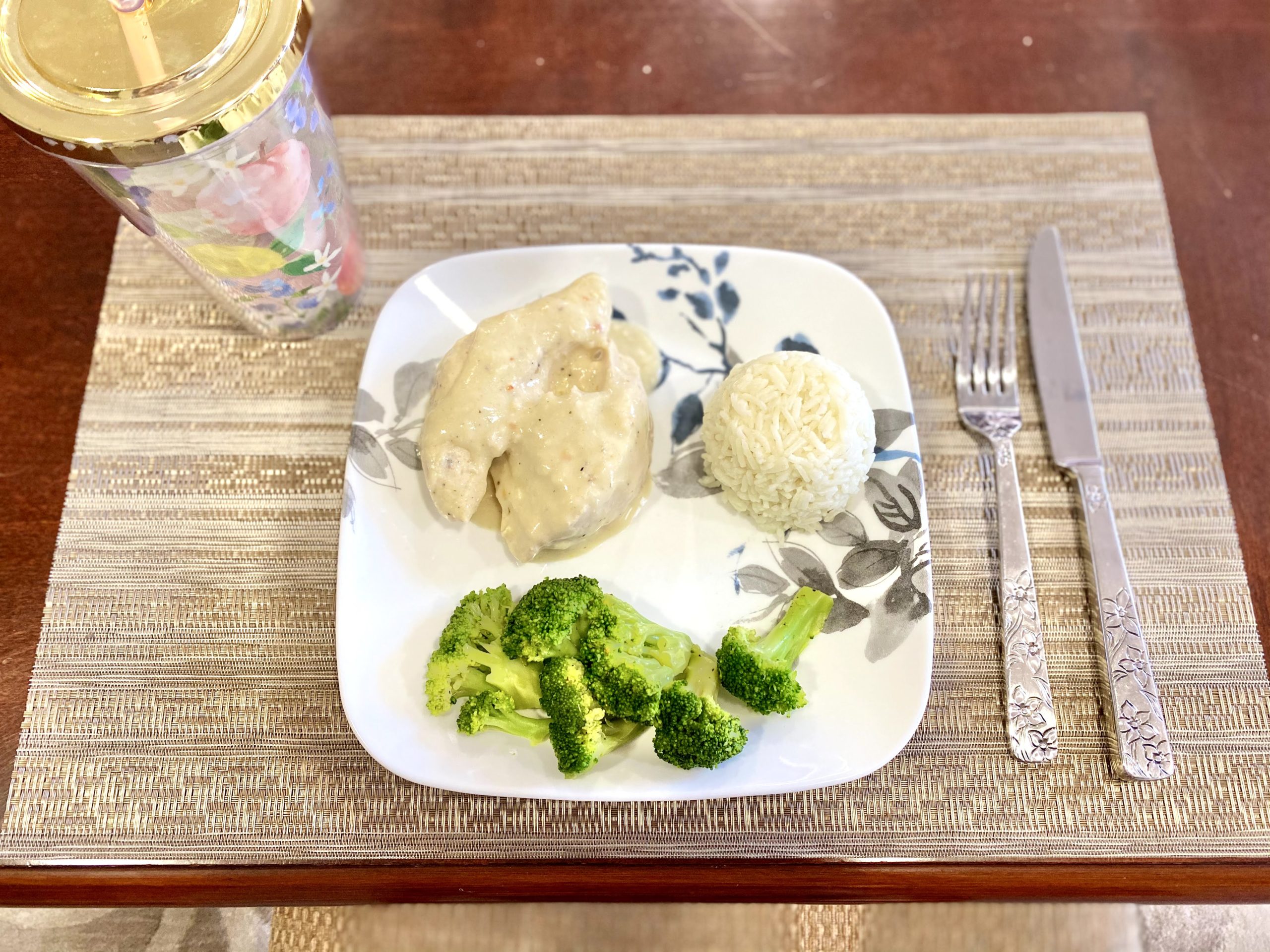 For more family-friendly meals see our other posts: Super Simple Korean Beef or Crockpot Chicken Cacciatore.