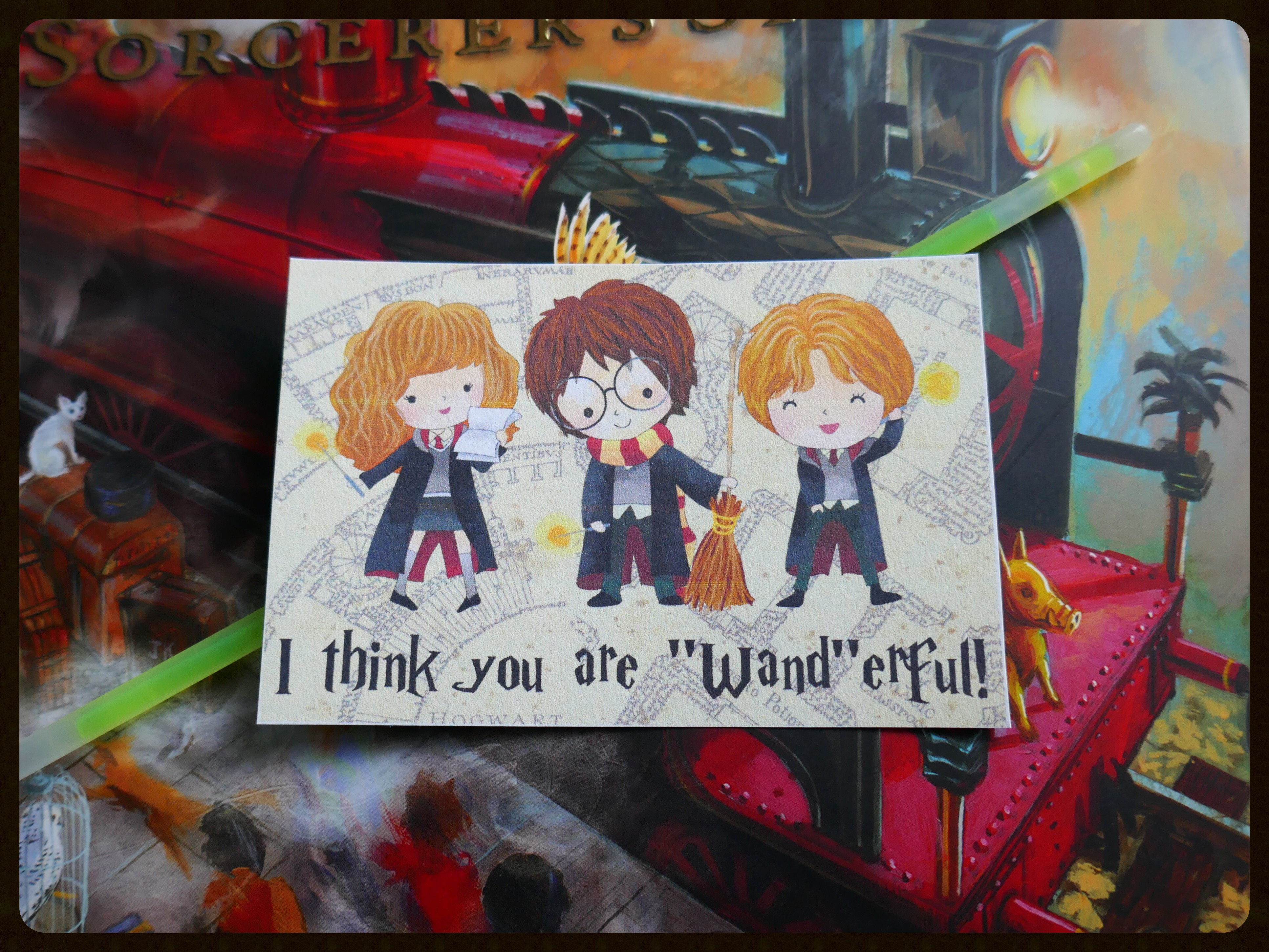 Harry Potter Class Valentines Everyone Will Love
Harry Potter Class Valentines Everyone Will Love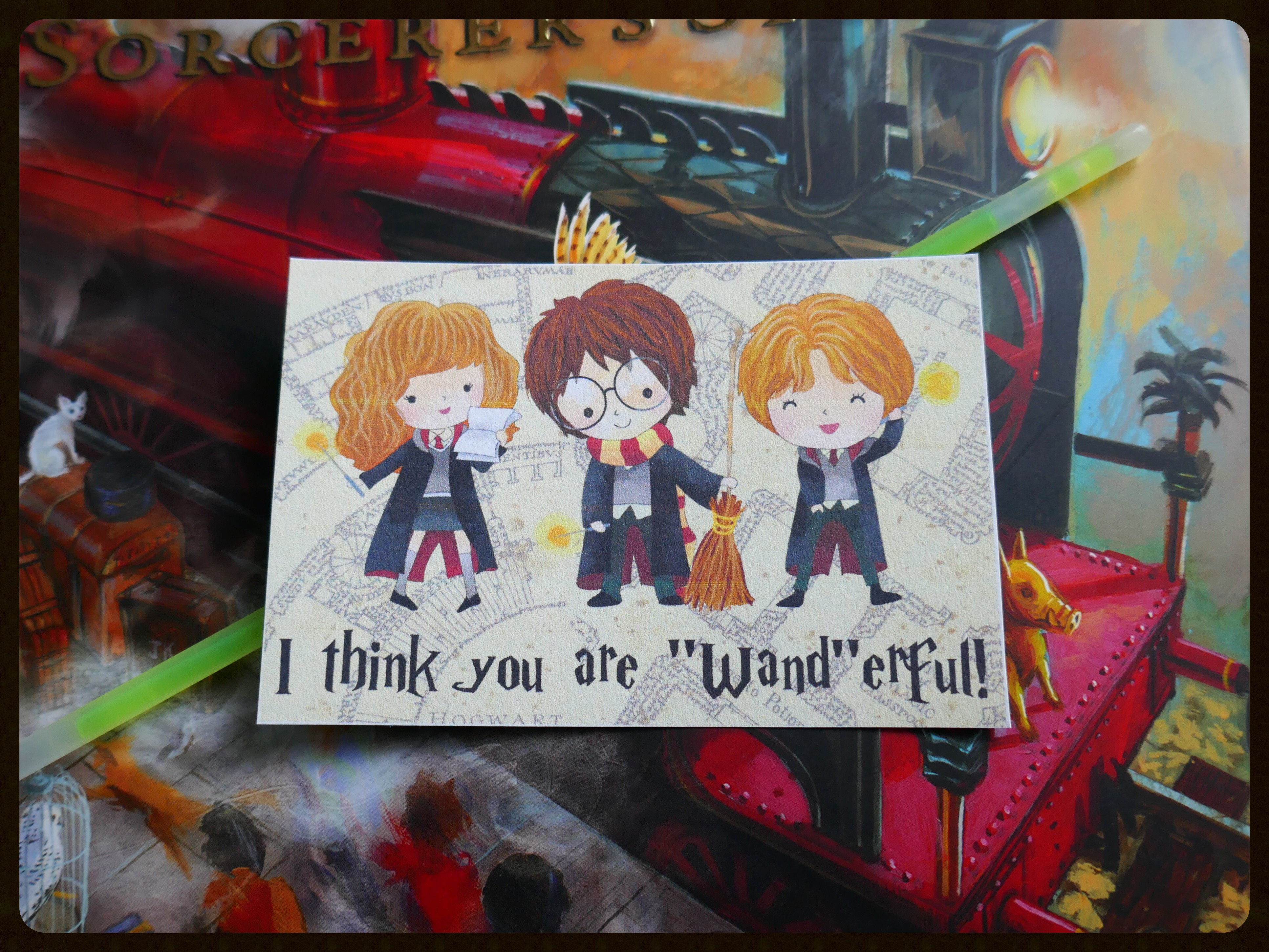 Valentine's Day approaches. People's feelings about this holiday show both love and loathing. You either love it or hate it. Either way, if you have a child in school, chances are they are having a Valentine's Day party. For that event, they will need some sweet wishes to pass out to all their friends and classmates. What better theme to use for your child's valentines than the classic tale of Harry Potter? Love is such a prominent theme in Harry Potter. From a mother's love to true friendship that withstands it all, Harry Potter shows love in variable ways. Harry Potter Valentines are so appropriate for school and Valentine's Day, they will be a hit with students and teachers alike.
Any kid will tell you the best Valentines are the ones that come with something. I know I liked those best when I was little. A little lollipop or piece of chocolate really gives a simple valentine a little something extra. With schools moving toward treat-free parties it can be tough to find unique goodies to hand out. The cute pencils and erasers are nice, but surely there will be others like it. When I was considering how to pull off Harry Potter Class Valentines per my little one's request, I thought it would be tough. Then, I solicited my magic wand (aka Google) for help and the answer was before me in seconds.
Faster than Severus Snape running when confronted by shampoo, I found some printable Harry Potter Class Valentines and the perfect something extra to add to them. The ones my daughter and I love most are pictured, a drawing of the best friends themselves, Harry, Ron and Hermione with the caption, I think you are wand-erful accompanied with a glow stick "wand". So stinking cute.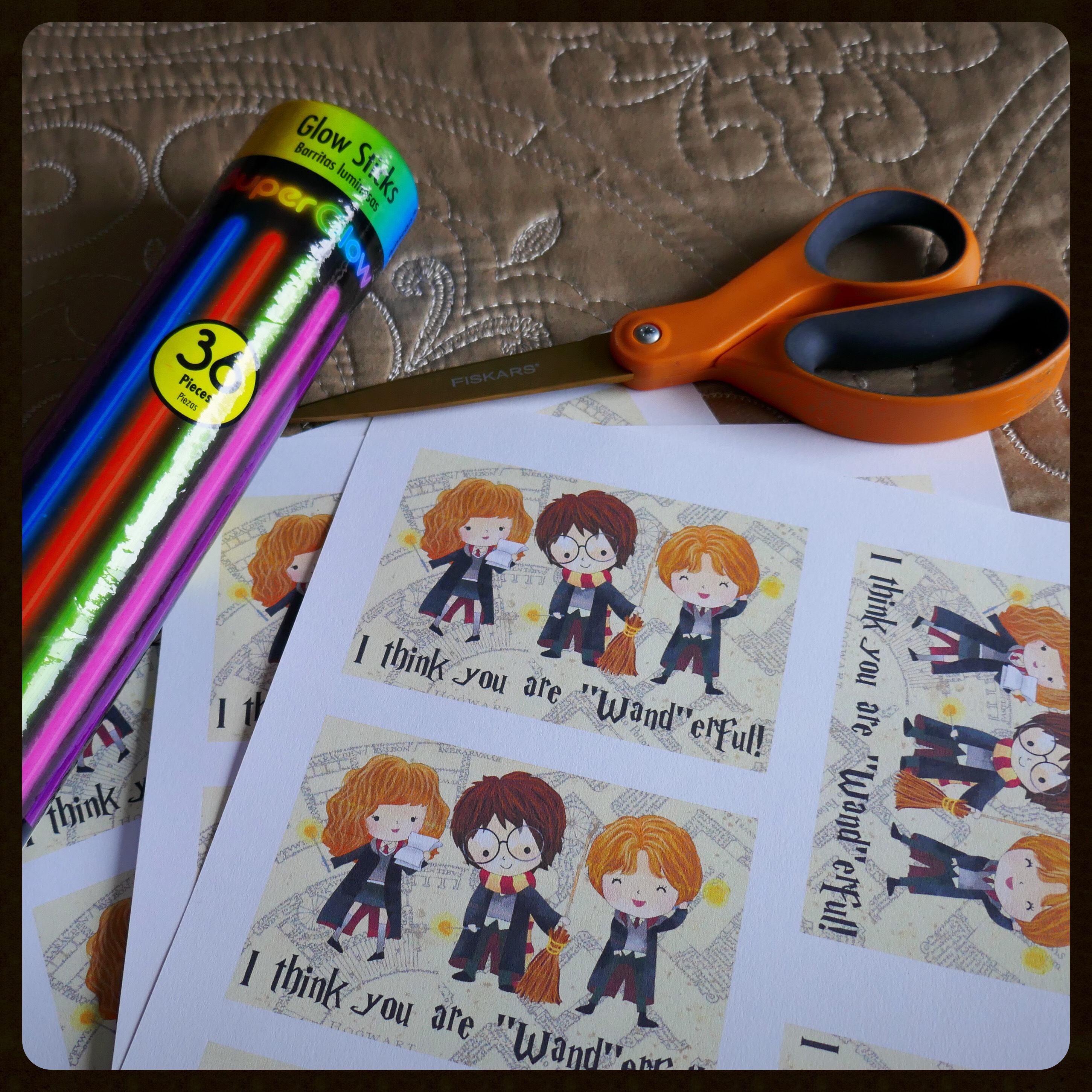 Printing these required no special skill learned from Hogwarts, just a printer and cardstock which I already had. Finding the glowstick "wands" to accompany the cards required a little more research. I found a pack of 36 at Party City, more than enough for the class size. For $5 it was perfect. The cards printed easily, cut out, and attached with some tape to the glow stick wands. My kiddo will sign her name on the back and that's a wrap! Perfectly passable Harry Potter Valentines, no magic needed.
These printable Valentines are for personal use only and created by Amanda @ A Few Short Cuts. Go to her website to find them available for download and make your Valentine's Day magical.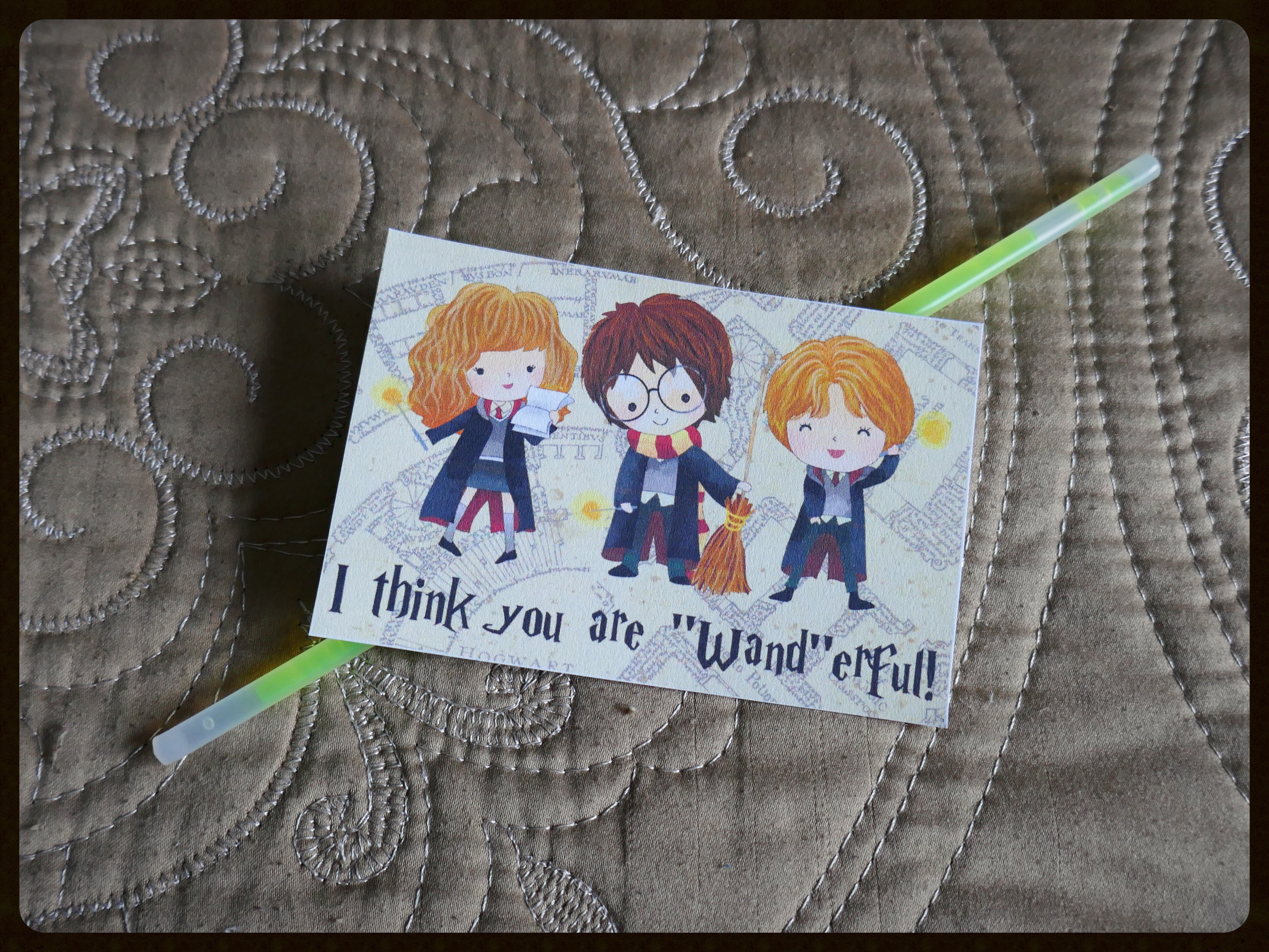 This post's comment question: What are your feelings toward Valentine's Day?
See our other posts Happy Valentine's Day and Low Budget Love This Valentine's Day for more Valentine's Day inspiration.