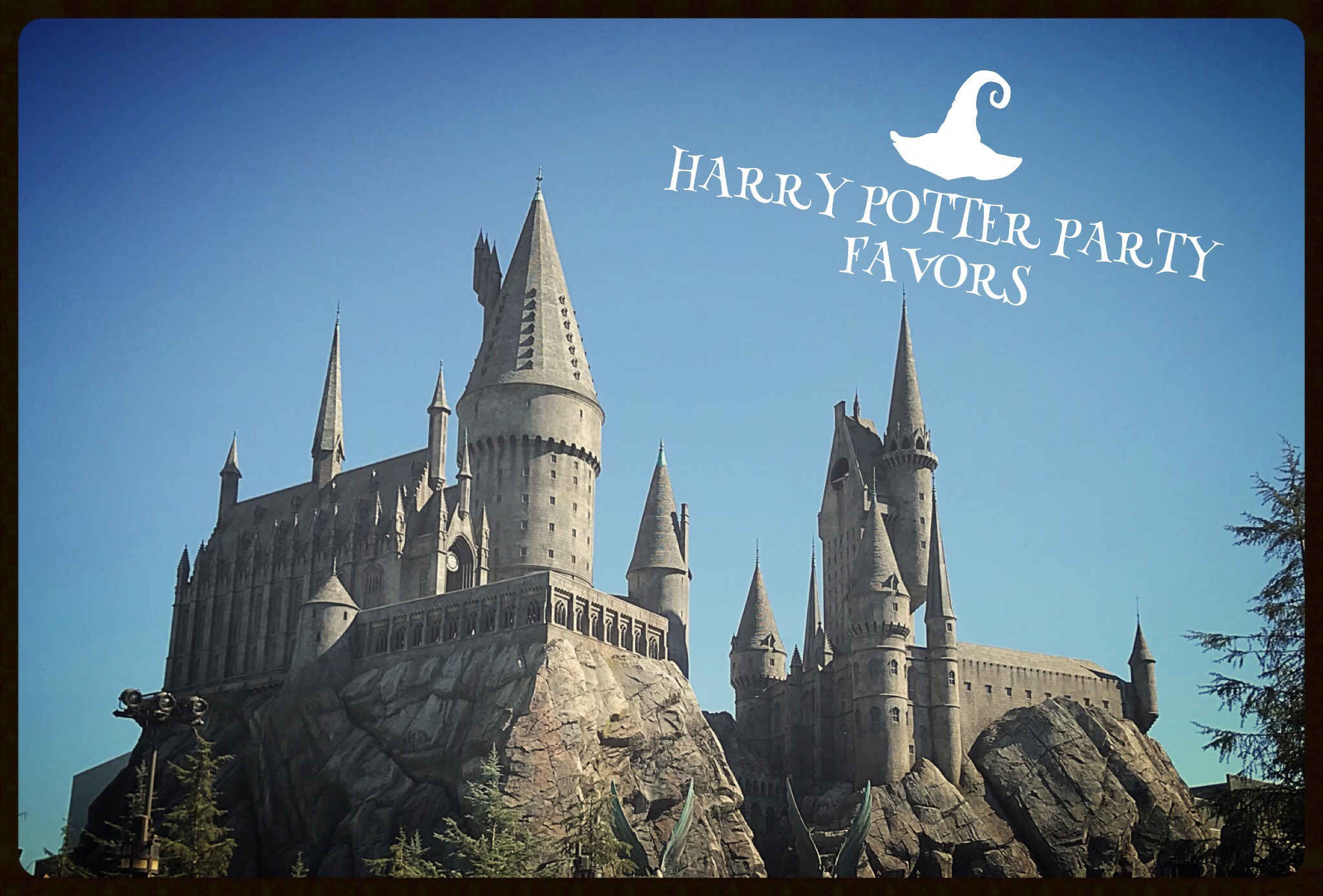 Harry Potter Themed Party Favors
Harry Potter Themed Party Favors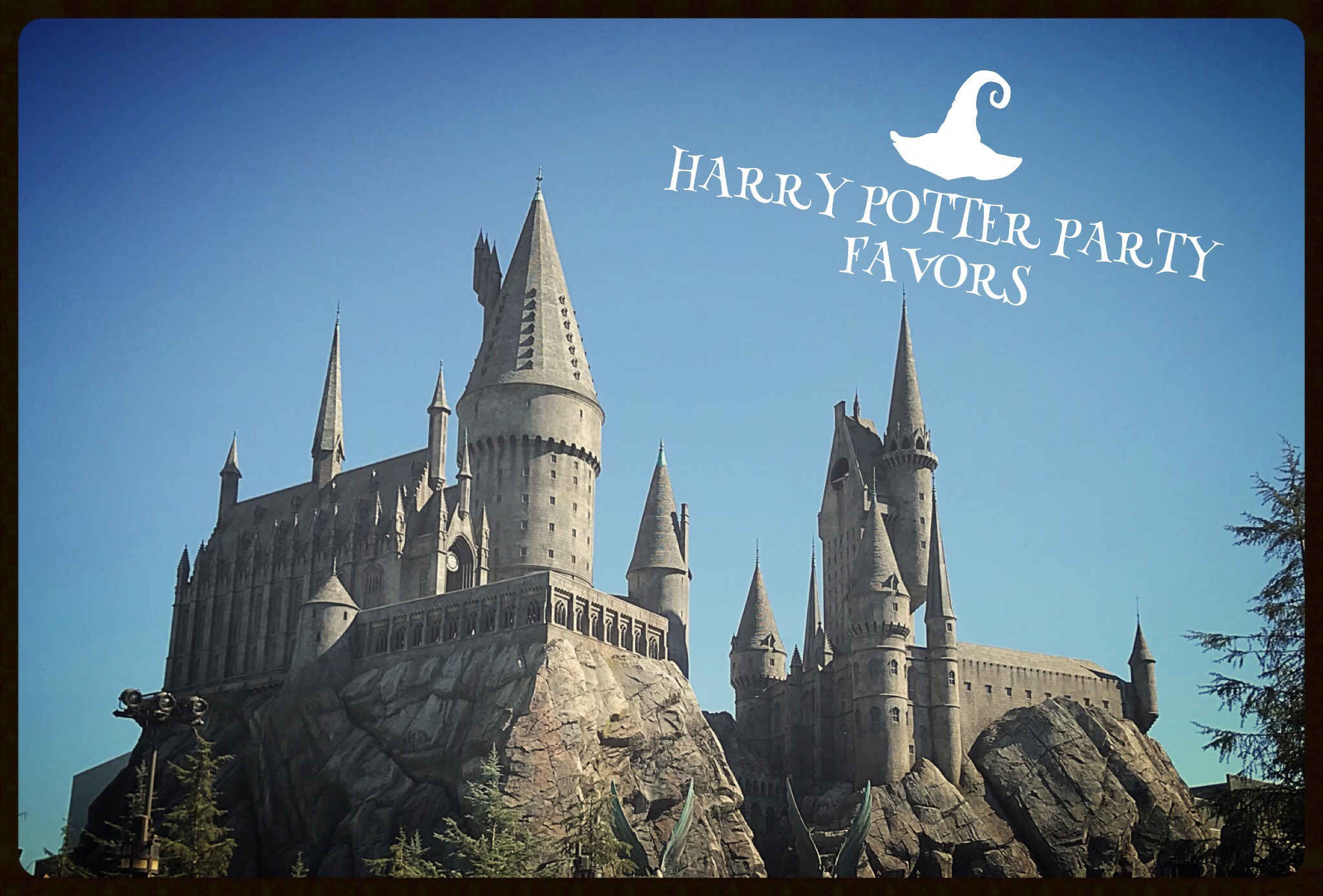 Do you have a mini Harry Potter fan in your household? Are you one yourself? This house is full of fans young and old(er). When our oldest started to become a superfan it was one of the highlights of my life. As her birthday approached I knew it had to be Harry Potter themed. Thing was though, it's not like it was when I was growing up with Harry Potter merch everywhere. Granted, it is still everywhere, but for the sake of party supplies you have 2 choices, customize or improvise. Customizing comes with it's price, so improvise it was! We came up with a few fun and simple ideas for Harry Potter Party Favors worthy of the great wizard himself.
The first thought with party favors is usually small treats. Handing out chocolate frogs to everyone sounded super cute, but, yikes the price! Even the cheaper ones would be way too much! Making them myself is doable, but with the ban on homemade goods brought into schools these days there went that economical idea. Then I considered the movement away from treats in classroom parties and was re-inspired. What about chocolate-colored frogs as in crayons! I ran with the idea right to Etsy. I found this amazing shop, RedElmDesigns, specializing in custom crayons made from real Crayola crayons. Nothing is more frustrating than imitation crayons that just don't color, I knew based on reading the shop's description that I came to a quality place, and they had wizard themed crayons!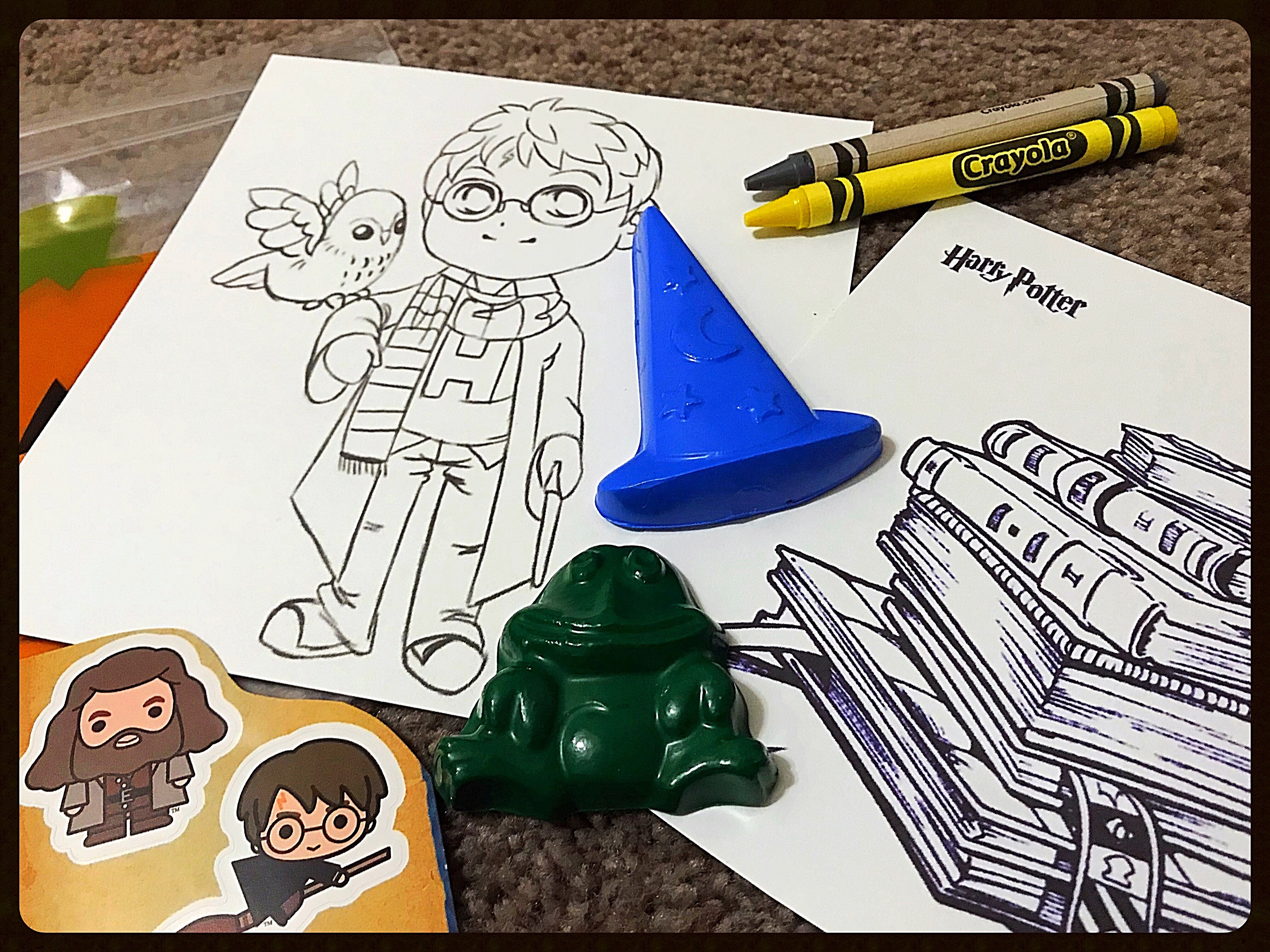 I ordered enough for all the children in class. Now, what are crayons without paper? I printed some Harry Potter coloring pages I found on Google, bought some Harry Potter stickers from Barnes and Noble, threw in some extra crayons for good measure and boom. Like a perfectly practiced spell, these party favor bags were magically executed. They were a total hit with the kids too!Now, any birthday needs a fun activity too right? Nothing goes better with Harry Potter than identifying with your Hogwarts House. To show your house selection with the world, make custom bookmarks. Various theme-colored paper, scissors, glue sticks and string bring this simple craft together. We had some leftover stickers too which made them really pop.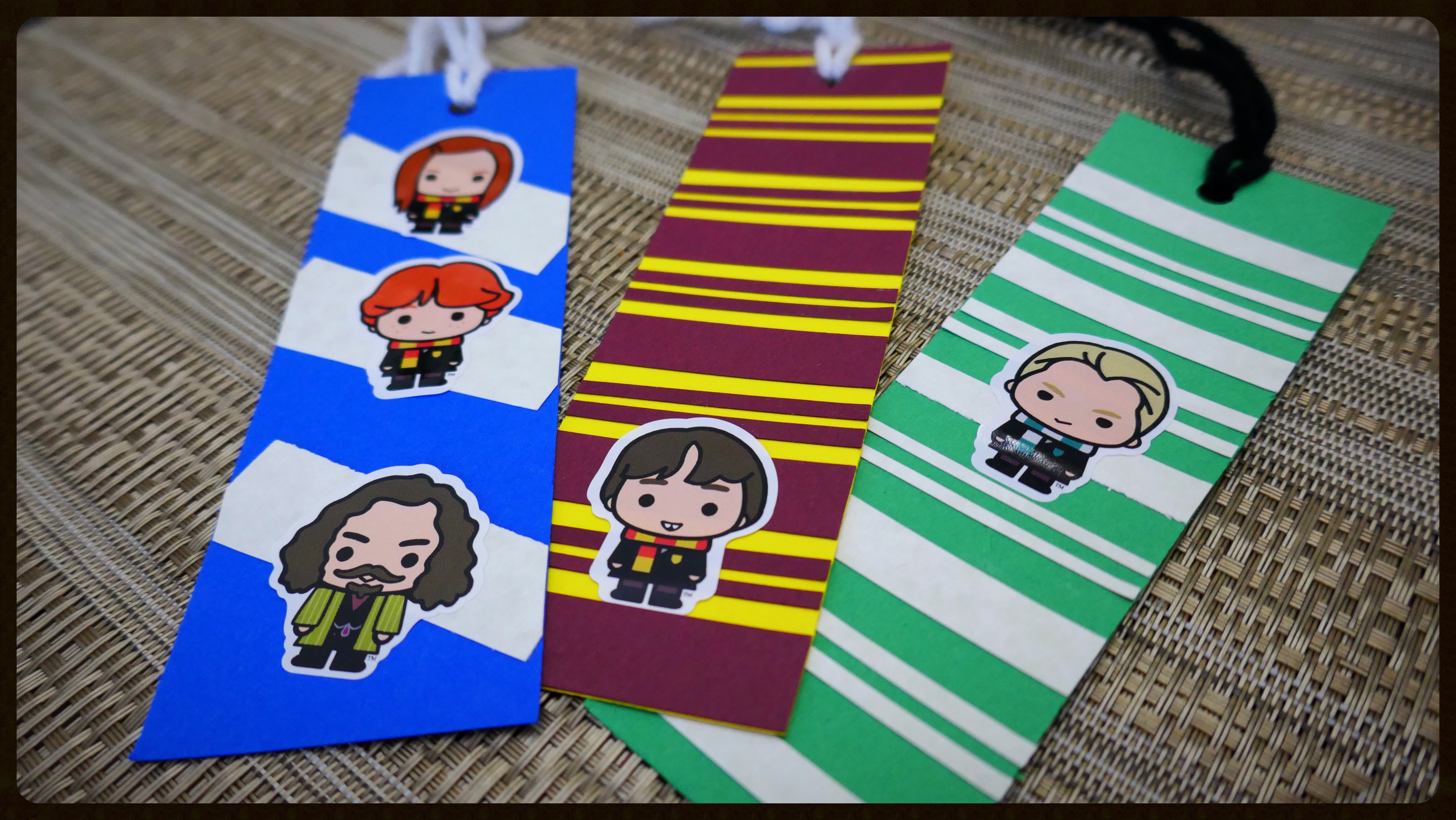 The kids all had fun making their individually defining bookmarks. They all told stories of their favorite Harry Potter moments from the books and movies while they made them. JK Rowling herself would be proud.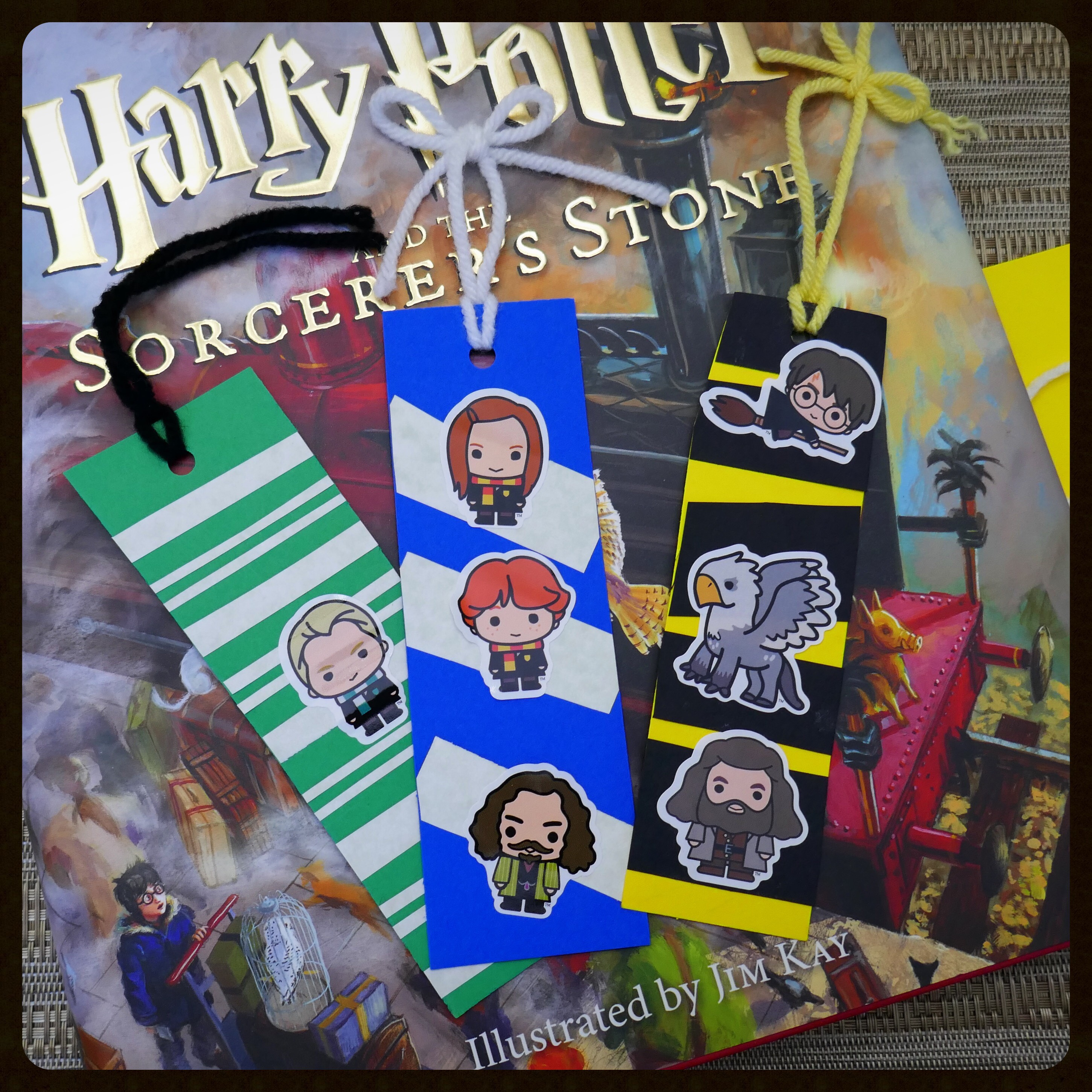 Of course, what's a Harry Potter birthday without the perfect cake? Make it butterbeer flavored even by following my simple steps found in my other post Fabulous Fall Flavored Cupcakes.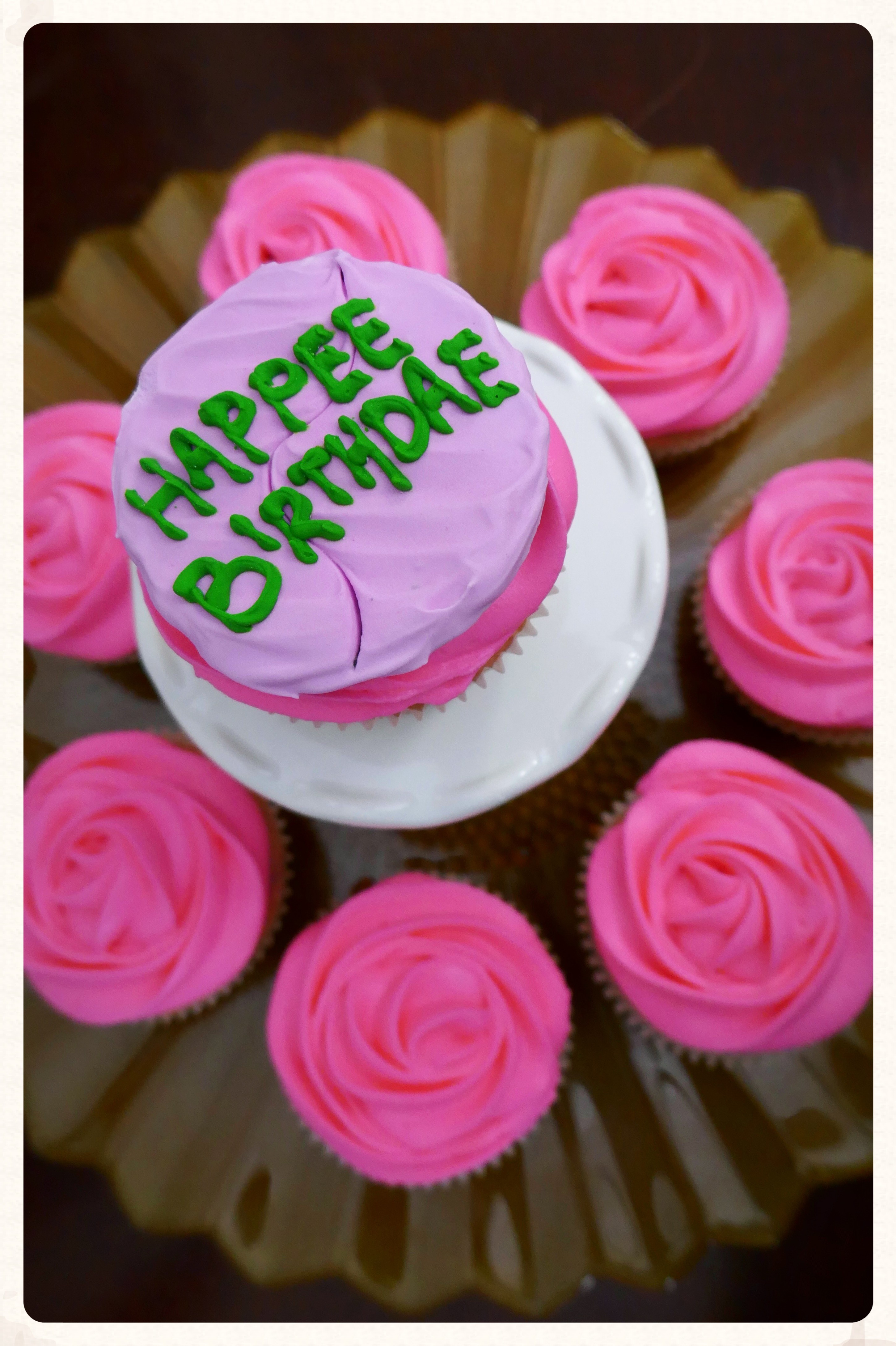 Harry Potter is a classic series befitting the wonders and range of stories and magic within them. Millions upon millions of fans worldwide have become Potterheads and continue to crave and share the tales of the famous fictional wizard. I grew up a huge fan of Harry Potter, complete with bedsheets and pillows for proof. Back then the reach and longevity of the fandom was only something to guess at. Today there are several theme parks devoted to the Wizarding World Harry Potter's author created. Today those of us who grew up with the famous fictional wizard are passing it on to our children and expanding the fandom. In proper response to the changes in the world and the young ones falling in love, Harry Potter parties and celebrations are ongoing and when ours approached the unique challenge to make it magical was mine. So, if you don't have a pile of gold in Gringotts, these Harry Potter Party Favors are your flying key to a great party!
Do you have any additional ideas for Harry Potter Party Favors? Share them with us to make other birthdays more magical!
Mischief managed.