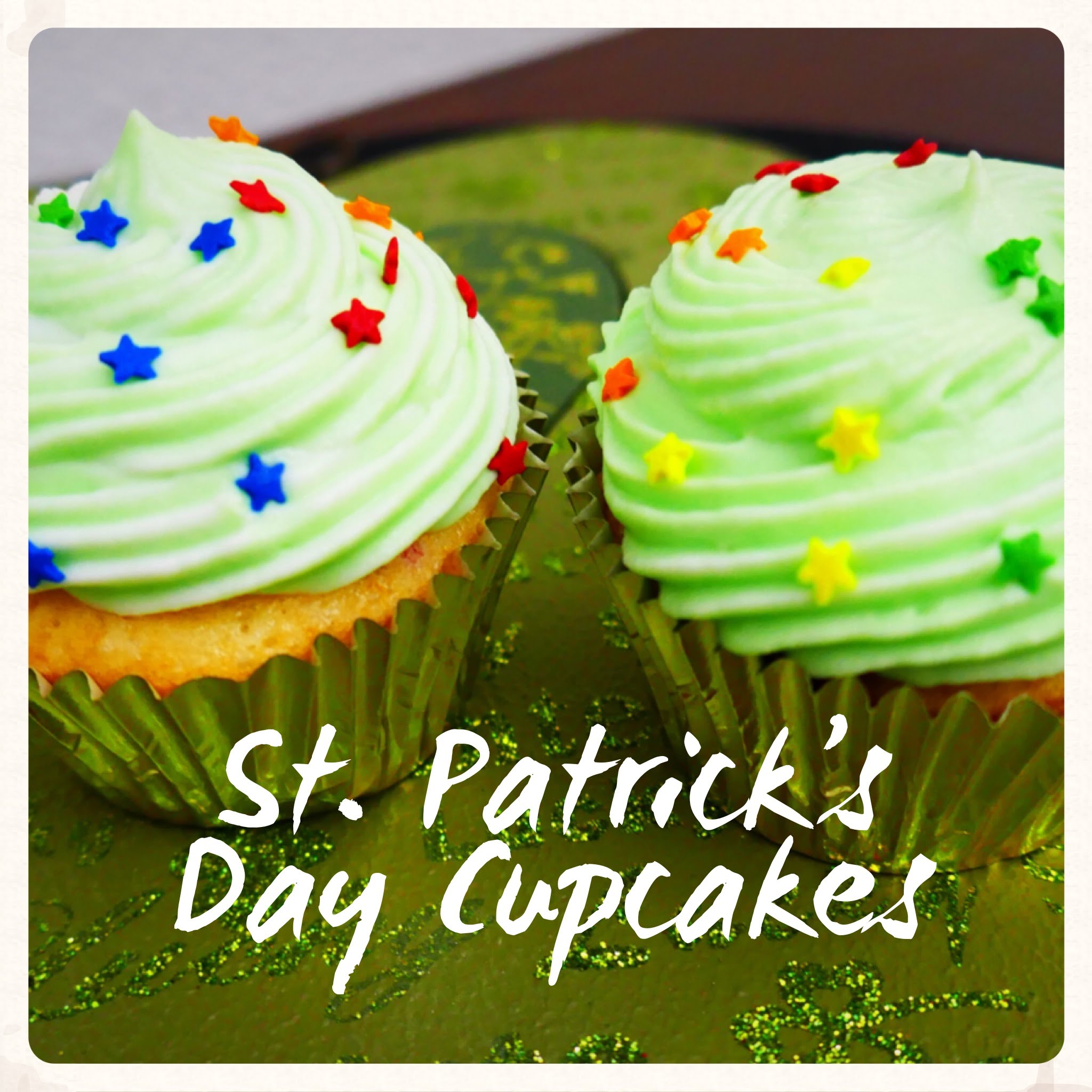 St. Patrick's Day Rainbow and Pot of Gold Cupcakes
St. Patrick's Day Rainbow and Pot of Gold Cupcakes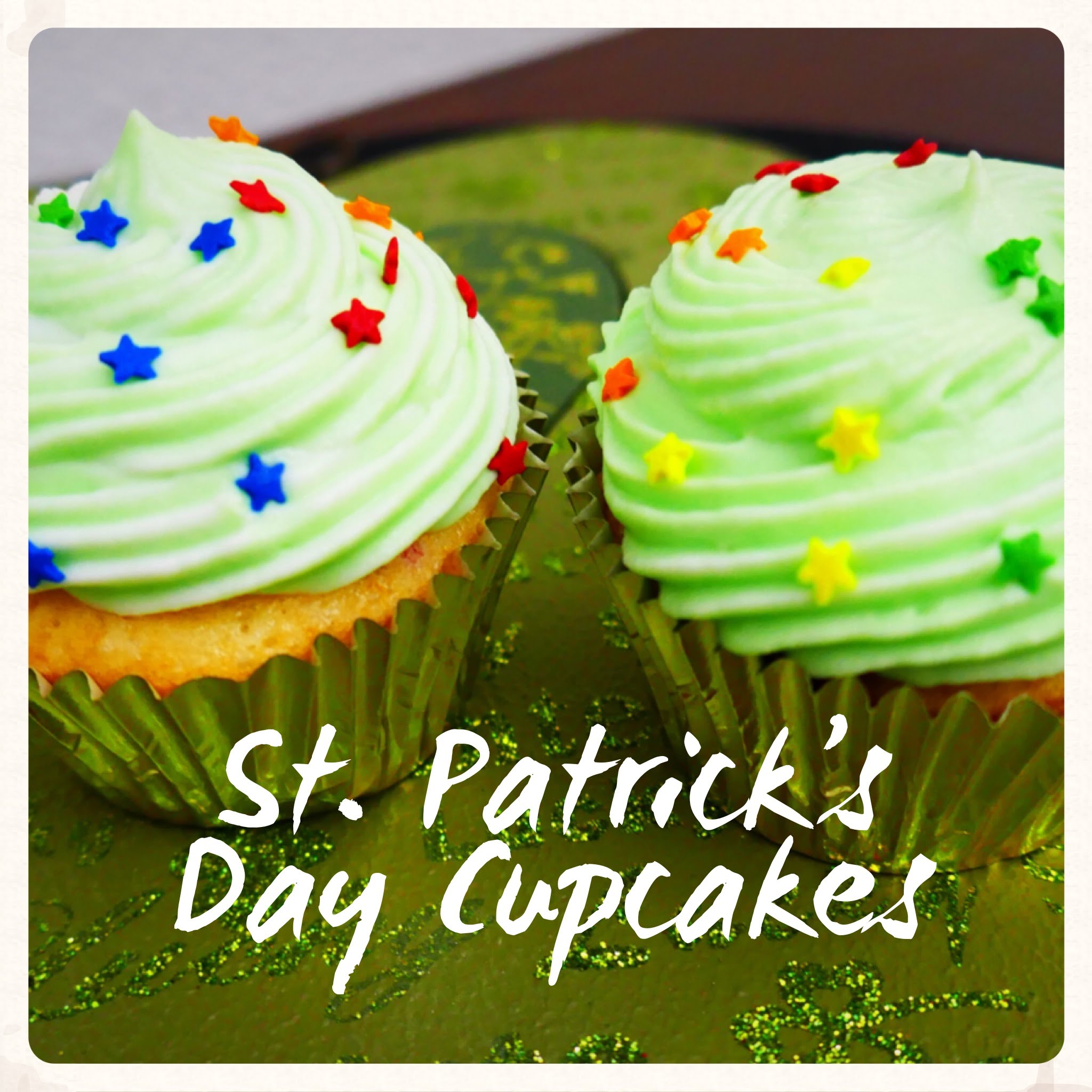 Top o' the mornin' to ya! Mutton better than a holiday with coordinated sweets! Cupcakes are the perfect treat for any occasion and can be easily outfitted to suit the theme. Irish you would try these St Patrick's Day Cupcakes for your St Patrick's Day celebration.
Puns aside, these cupcakes are simple and splendid at the same time. They incorporate several artistic representations we associate to this holiday: rainbows and a pot of gold. Now, I'll admit I had shamrock sprinkles and intended to include 1 on each cupcake, but alas, I could not find them when I was making these. Must not have had the luck o' the Irish with me at the time.
Prepare for your cupcakes by gathering the decorating tools. You'll need some gold foil cupcake liners, rainbow sprinkles of your choice (colors separated), green food color gel, and an open star piping tip, also known as a French tip. Yes we are using a French tip to make our Irish cupcakes, but go with it, I think the small ribbon look fits the rainbow theme well.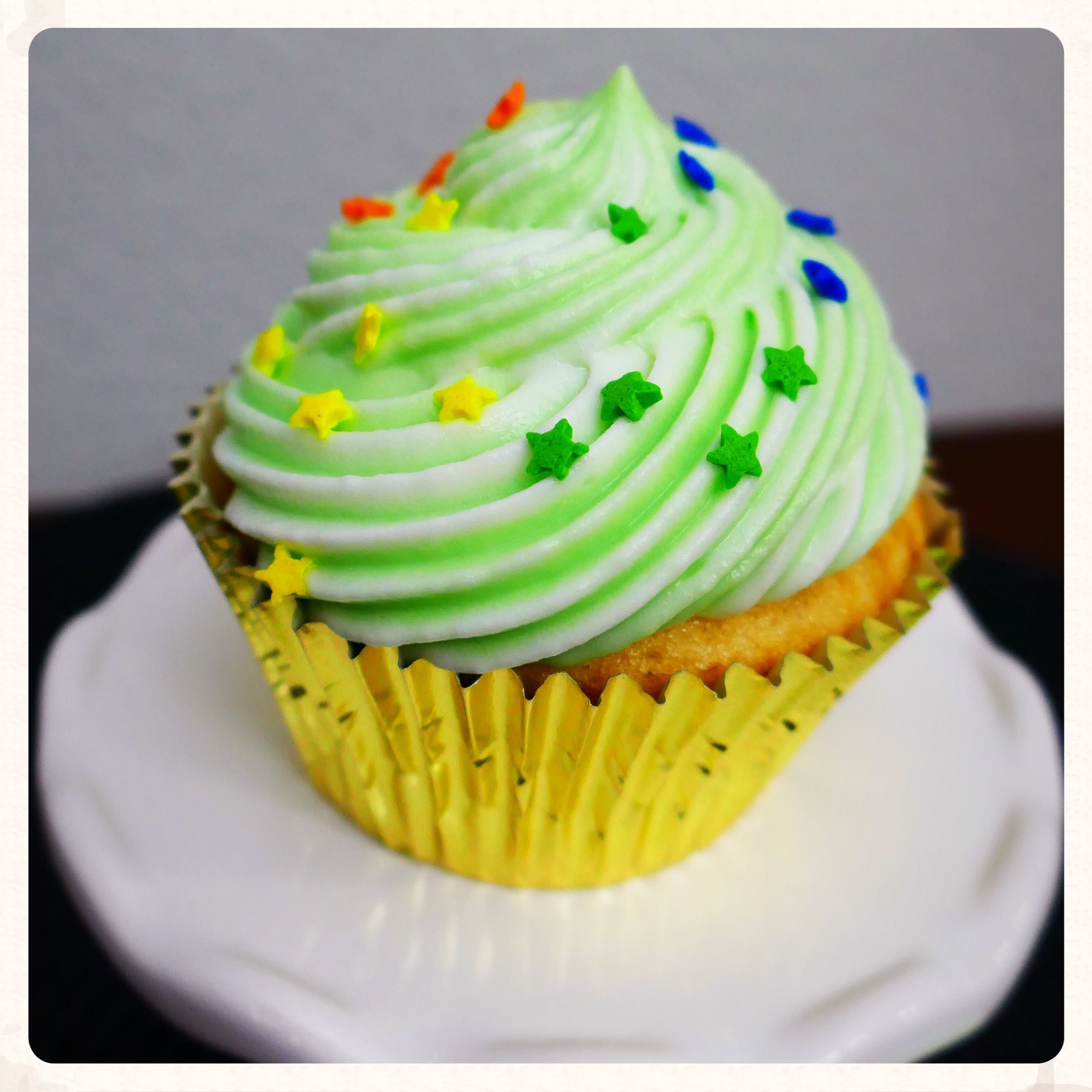 Prepare your favorite cupcake batter, bake and cool. Prepare your favorite frosting. May I suggest my whipped cream/cream cheese frosting? Tint frosting to a light green with the food color gel and pipe a swirl on each cupcake. Now time for the sprinkles. Sprinkle the colors of the rainbow in small sections around your cupcake in the order of the rainbow, think ROYGBIV from your younger science lessons. I had basic colors only so stopped at blue. Once you've spread the rainbow around your frosted cupcakes, that's it! Lucky you, time to show them off and enjoy!
We made it to the end of the rainbow and have our pot of gold cupcakes to reward ourselves! These will go well with my traditional Irish corned beef and potatoes dinner tonight as we celebrate St Patrick and our heritage. Thinking I could incorporate the Irish flavors into these St Patrick's Day Cupcakes next year too, Guinness chocolate or apple cake perhaps.
How do you embrace your Irish spirit or celebrate being Irish for a day? Until next time, cheers!