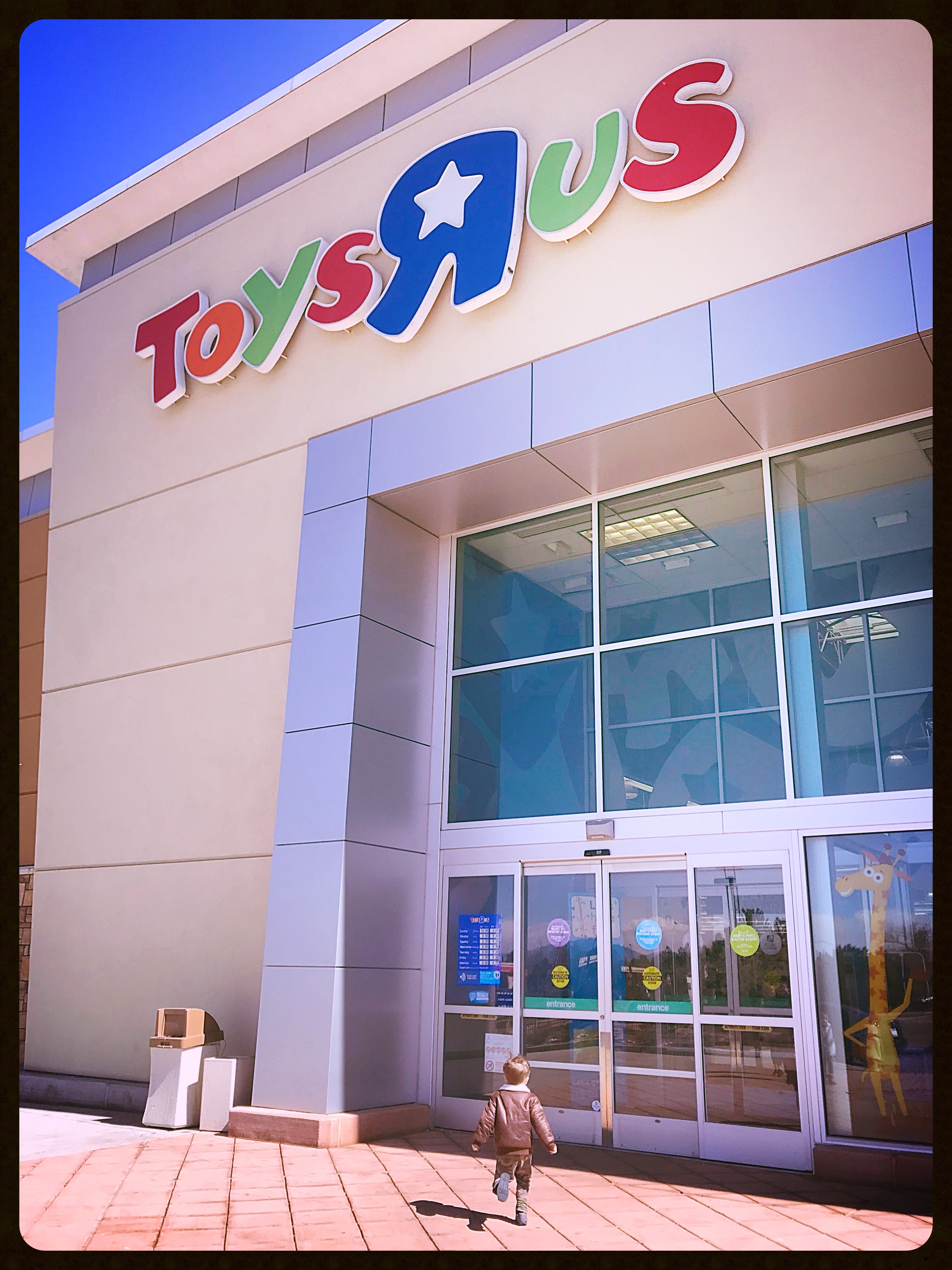 I Don't Want To Grow Up, Without Toys "R" Us
I Don't Want To Grow Up, Without Toys "R" Us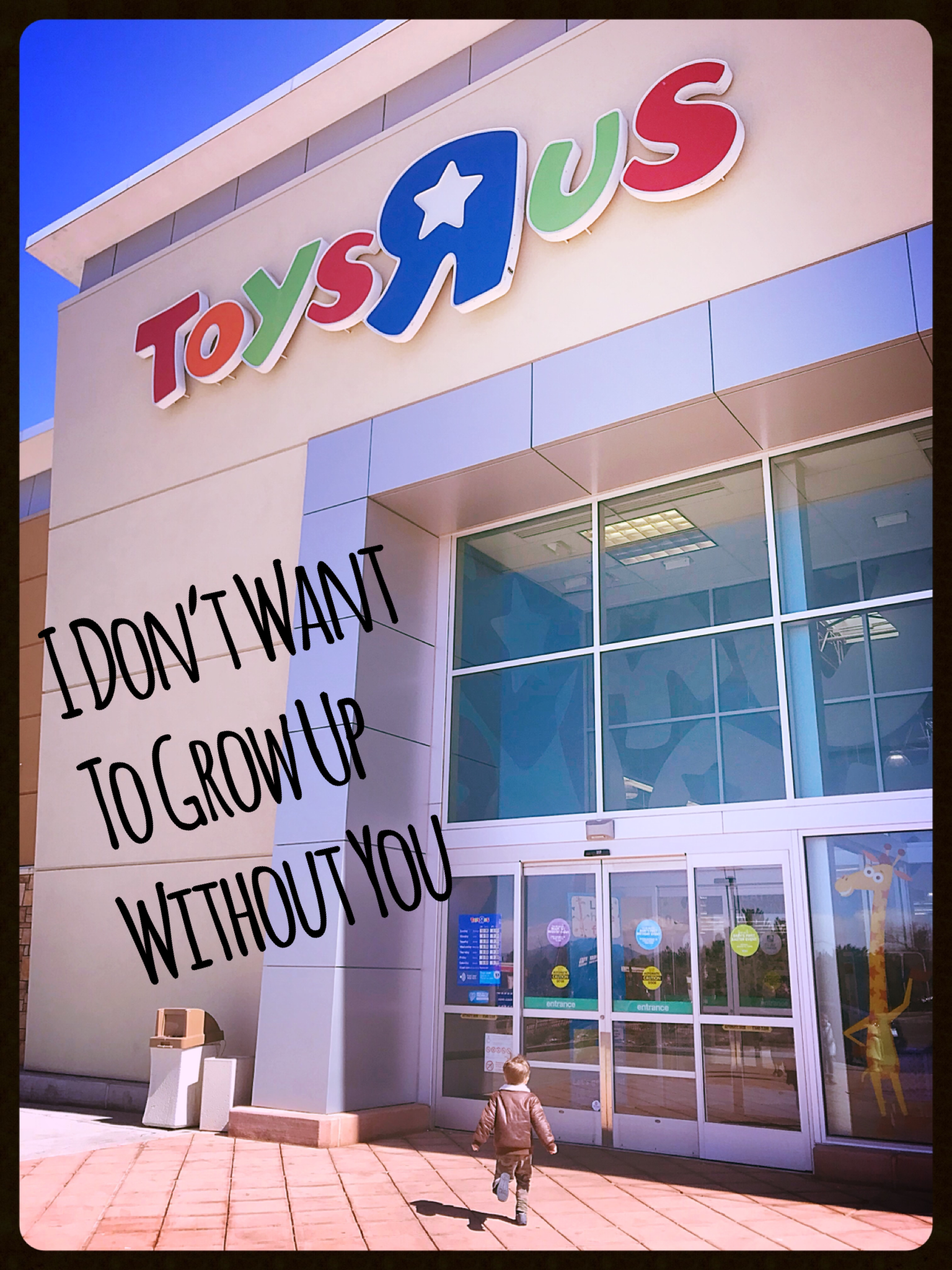 "I don't want to grow up, I'm a Toys "R" Us kid." If you're like me, you grew up with this jingle. You looked forward to seeing Geoffrey the giraffe on the commercials advertising the new toy topping your wish list. Going to Toys "R" Us was comparable to Disneyland with the joy and excitement only a place full of toys could bring. You're also now totally heartbroken your children will not have this same experience throughout their childhood.
Toys "R" Us has been in business as a specialty store for over 50 years. It started as a baby business capitalizing on the baby boom era of history with its first store in Washington, D.C. Within a decade it expanded into a supermarket-like toy store offering broad selections and shopping carts. Parent's and children's dreams had come true and Toys "R" Us became an icon of childhood happiness.*
There's no doubt, Toys "R" Us created a fail-safe place for successful gift shopping for children of all ages. Their true inclusion of things for all children made it a convenient staple for families. Every time an invite came for a birthday, Toys "R" Us was like old reliable for the gift. Something for baby? Check. Preteen party? Check. Teenager? Check on even that. Toys "R" Us kept the latest, greatest, and most variety.
Speaking of baby, I couldn't imagine having my wee ones without Babies "R" Us right around the corner. Both my babies' registries were there and I tried and inspected all the gear items in store before choosing. What are parents going to do now?
The announcement a few weeks ago of all stores closing hit hard. My children would not know the joy of this store, of Geoffrey sending them birthday club cards every year, or building their holiday wish list from the Big Book of Toys. #bummedbeyondbelief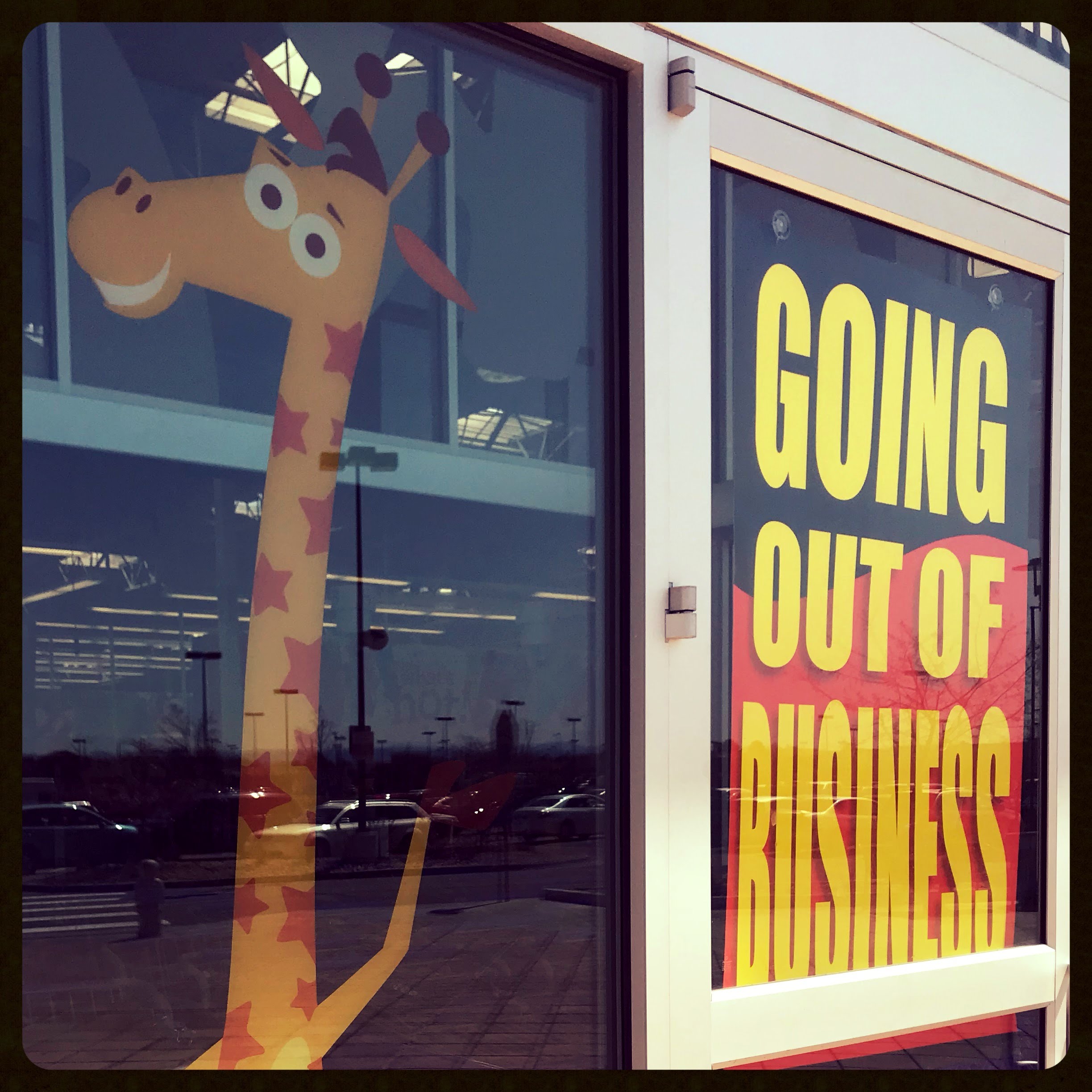 What had caused this sudden sad news? Toys "R" Us reported declining sales for years upon years and just couldn't take it anymore. Sure I'd heard of major retailers closing semi-recently, but that was all from the Great Recession, right? (RIP Borders, Office Max, Circuit City, and more.) I got to thinking then, when was the last time I shopped at Toys "R" Us? My face flushed with guilt.
I hadn't purchased from there in a year. Even worse, I remember taking my toddler wandering through the store near his last birthday just to see what he liked so I could buy it from Amazon later. Head hung in shame, my only defense is lower prices. Truthfully, Amazon just can't be beat…most of the time.
The craziest example came just a couple weeks ago. I learned of a new board game by Little Tikes: Crazy Toaster. My kids would love this! Since I heard of it 2 days after the Toys "R" Us closing announcement I felt I could redeem myself by buying it at the store. Finding it on their website showed a price of $14.99. Out of curiosity, I looked it up on Amazon. $7.97. What a difference. Half off! Half off anything is a great deal, no one can argue. Guilt reestablished as I hit add to cart in my Amazon app.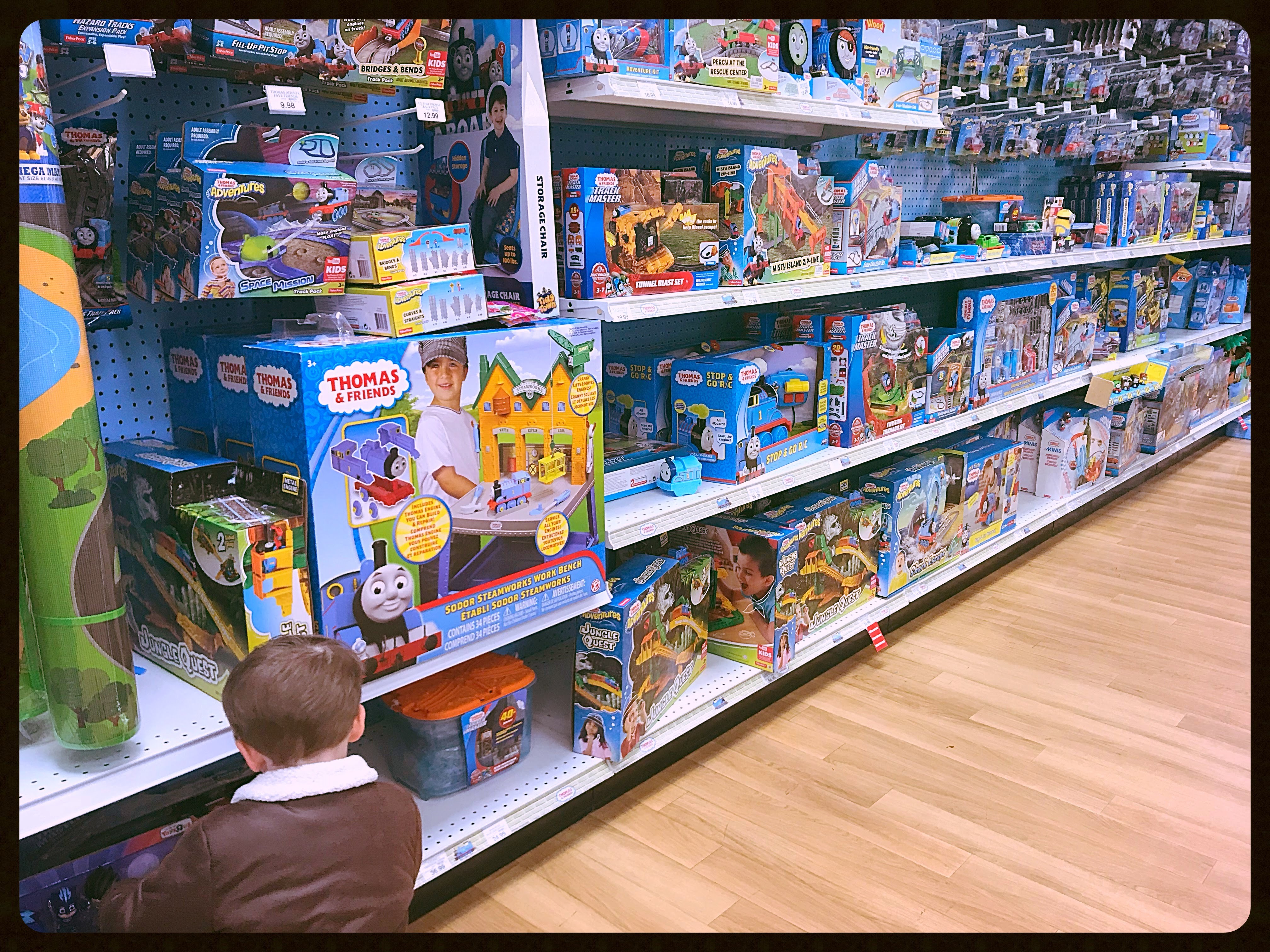 The damage to Toys "R" Us is irreparable. Even if someone comes in to save the day and keep stores open, only the top performing stores are slated to stay. I'm not hopeful of that or that a surviving store would be near me.
Still, I don't want to grow up, I'm a Toys "R" Us kid. I guess it's up to me to establish the joy of toys and hunting for the right ones with my kiddos now. I think Toys "R" Us raised me right gave me the ideas to do it. Still nothing will ever compare to a little boy's joy of a whole aisle of his beloved train Thomas. Toys "R" Us, I don't want them to grow up without you.