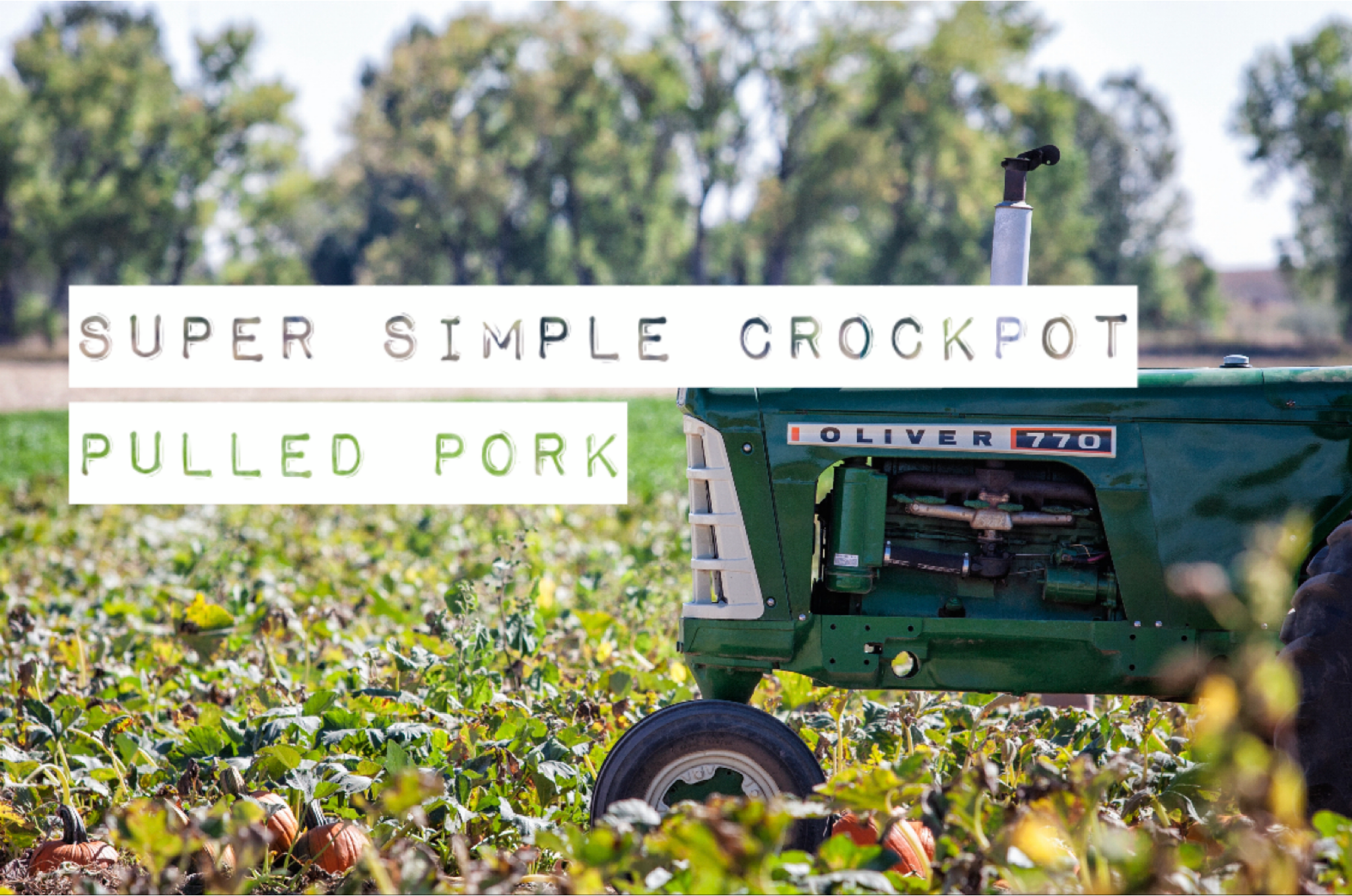 Super Simple Crockpot Pulled Pork
Super Simple Crockpot Pulled Pork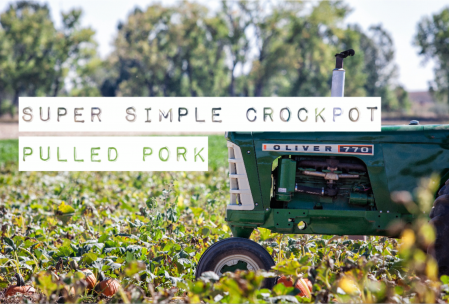 This recipe is about as simple and common as it gets. I first found this recipe from a friend more than 10 years ago. It was so simple I remembered how to make it from the first time they told me. Been making it the same ever since. A friend of mine recently asked for some good and simple recipes, so here is my super simple crockpot pulled pork for, well, you know who you are. 🙂
The origins of this recipe are tough to find and give credit to. I venture to guess the recipe has been around quite a while. But the truth of the matter is, I did learn it from a friend of a friend at a family party more than a decade ago. So, I give credit to them completely as my source.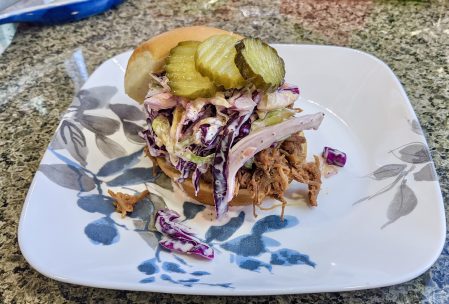 Crockpot Pulled Pork
pork shoulder –buy size according to your needs
1 medium white onion
approximately 1 liter dark soda–I use Root Beer or Dr. Pepper
14 oz of your favorite BBQ sauce
Cut onion into quarters and break pieces apart. Scatter some onions on the bottom of a crockpot and add about a half inch of chosen soda. Place pork shoulder in crockpot. Add remaining onions and soda to cover as much of the pork as possible without overflowing. Cook on low for 8-12 hours depending on the size of the pork. With one hour remaining in the cooking process, remove pork and discard the rest of the contents in the crockpot. Shred meat with two forks. For even faster shredding, place pork in bowl of a stand mixer and let the mixer do all the work. Return shredded meat to crockpot and toss with entire bottle of BBQ sauce. Continue to cook on low for 1 hour.
Serve on soft rolls and top with more BBQ sauce as desired. A long time favorite sauce here is Rudy's BBQ Sause, paired with Kings Hawaiian rolls and you can't go wrong.
Approximately 5 pounds of pork shoulder should cook for 9 hours. This amount will feed a small crowd at a house party or a small family for a few days.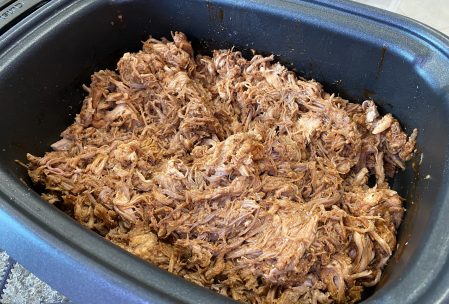 Now that is some super simple crockpot pulled pork if I have ever seen some! Take my advice and use the stand mixer to shred the meat and it will be even simpler! (Still marvel at the magic of that!) This is a great dish for a potluck, party, or to serve buffet style at home. We recently made it for a home birthday party (2020 quarantine style) and had some homemade coleslaw, grilled corn on the cob, and chips and dip to go with them. Delish!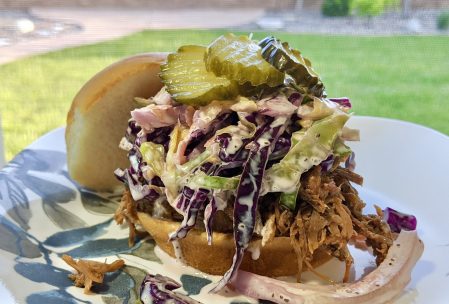 The popularity of this recipe speaks for itself. I can't count how many parties I've been to where this was the main dish. You just can't argue with a good thing sometimes. If you haven't tried it yet, now's the time.
Super simple crockpot pulled pork is as simple and crowd-pleasing as it gets. For more of our favorite crockpot recipes see my other classic post Super Simple Crockpot Recipe List.