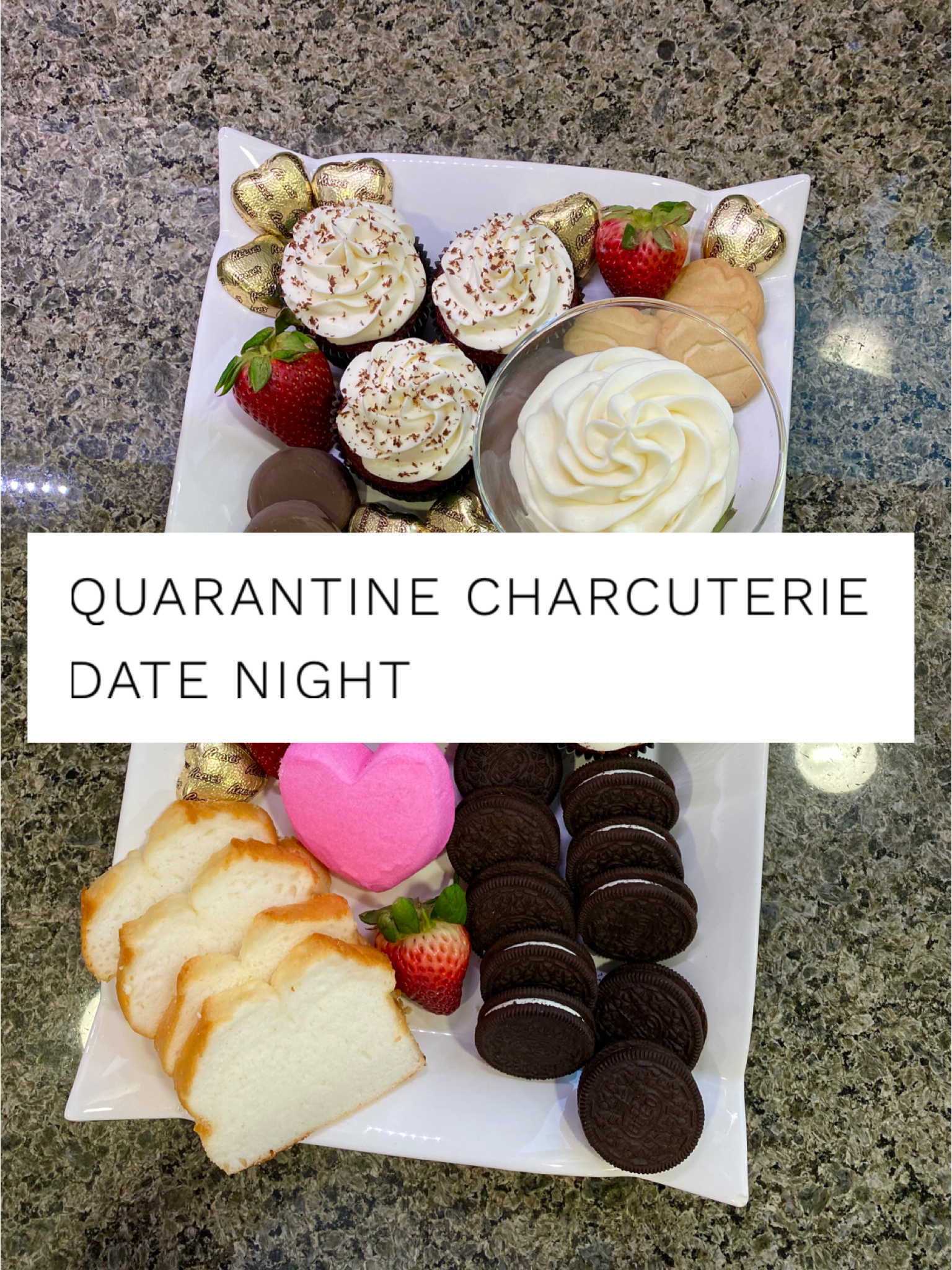 Quarantine Charcuterie Date Night
Quarantine Charcuterie Date Night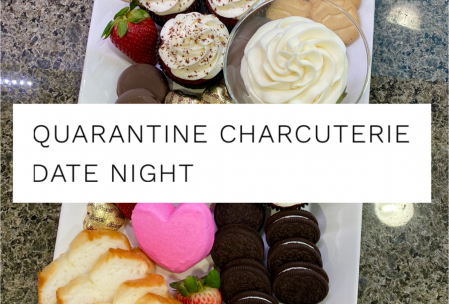 We all need time to feel special and connect with our significant other. Even during a pandemic quarantine, it's no different. It is likely more important now than ever before to focus time on our most intimate relationships. Even during widespread lockdowns, it is still possible to make a date night special and exciting. That's why today we are sharing a quarantine charcuterie date night.
Like we pointed out in our other post, Kid-Friendly Charcuterie, charcuterie has been around for a while, but recently received a surge in popularity. If you're still wondering what on earth charcuterie is, (believe me, I was there for a while too) it is simply a snack board. A smorgasbord typically full of cured meats and cheeses. However, it can truly be anything you like. And here at JBS, we insist on making a quarantine charcuterie date night because, why not?
Savory Charcuterie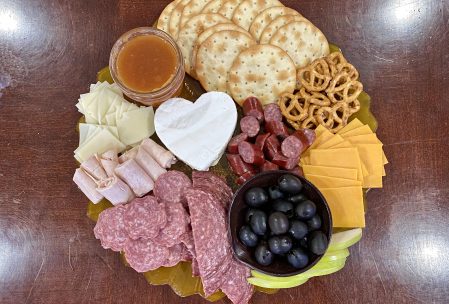 First, let's start with the typical platter. Gather your favorite savory items paired with some delicious creamy cheeses, crispy crackers, and some other good bites such as grapes, olives or pickles. During the quarantine, it's best to plan this out well so you can grab everything you need in one easy trip to the store. Don't forget to get all your other essentials and limit public exposure for all our sake. You want to be well to have more quarantine charcuterie date nights right? Yes of course!
Make sure to grab an assortment of sweets too, we'll get to that part later. If you think a charcuterie board is a beautiful thing, just wait until you see a dessert charcuterie board. Lovely and decadent all in one! Now, back to the basics..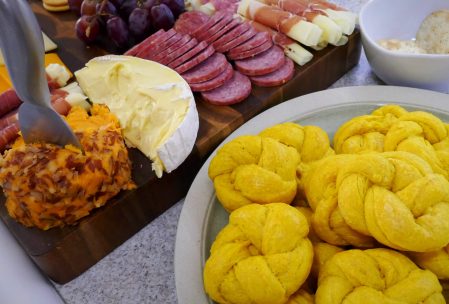 Above are some examples of our charcuteries of the past. I used a cookie cutter and a sharp knife to shape the brie into a heart. Hearts are perfect for a romantic date night, but use any shape you like. Make sure to have fun with it! Select a good platter, plate, or board and set to making your quarantine charcuterie date night smorgasbord! Gather like items together and arrange according to shapes, sizes, or colors. It's all up to you.
Arranging the board could even be part of the date night fun. We like to share the task of setting it all up, making sure enough of both our favorites make it to the board. That way once we take it into the living room to set it up on the coffee table like a picnic on the floor, we can cozy up and not have to get up for anything.
Now, the best part. Dessert!
Sweet Charcuterie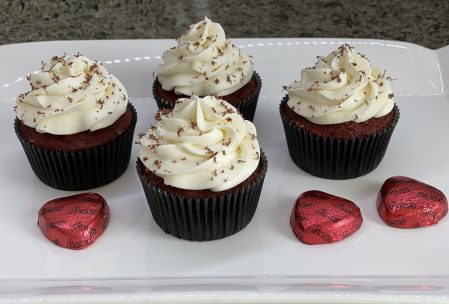 Just as you planned your quarantine charcuterie date night savory board, plan ahead for purchasing your favorite sweets. Bonus points for homemade goods too! We all have some extra time for cooking and baking right now, so go for it for your special night. Keep the same ideas in mind gathering for this sweet board. You'll want a variety of flavors and textures and colors to make it both beautiful and tasty. Nothing wrong with an array of desserts for a quarantine charcuterie date night!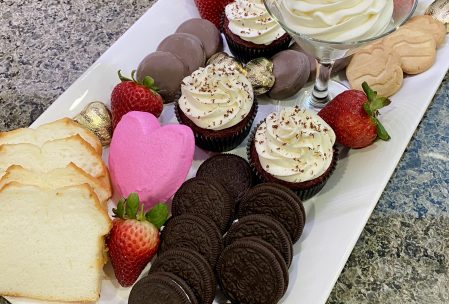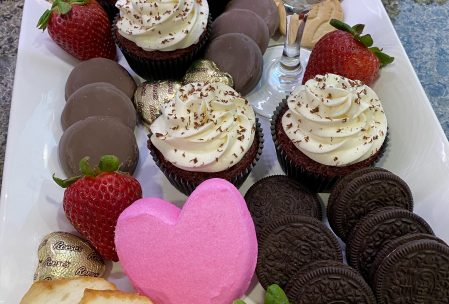 Arrange all your quarantine charcuterie date night sweets on another platter. Be sure to arrange by colors, textures, or types of sweets. If you have some fresh fruit, slice it and add that to your delicious dessert board too.
With both your quarantine charcuterie date night platters ready, time for some well-deserved date night dining and relaxation. Make it extra fun as a picnic on a cozy blanket on the floor, sit on top of the counter in the kitchen, pull up the coffee table and some pillows, or anything else you can imagine.
We love to do this after the kids are in bed these days. Pull up our favorite snack platters on the coffee table, and turn on a new show or movie to watch. It's a nice, easy way to connect with your significant other in the midst of such a different way of life right now. Making some quiet time with just the two of you, and your fave snacks right at home, what could be better? Make your own quarantine charcuterie date night next chance you get and let us know how it went!
Stay safe. Stay sane. Stay home.