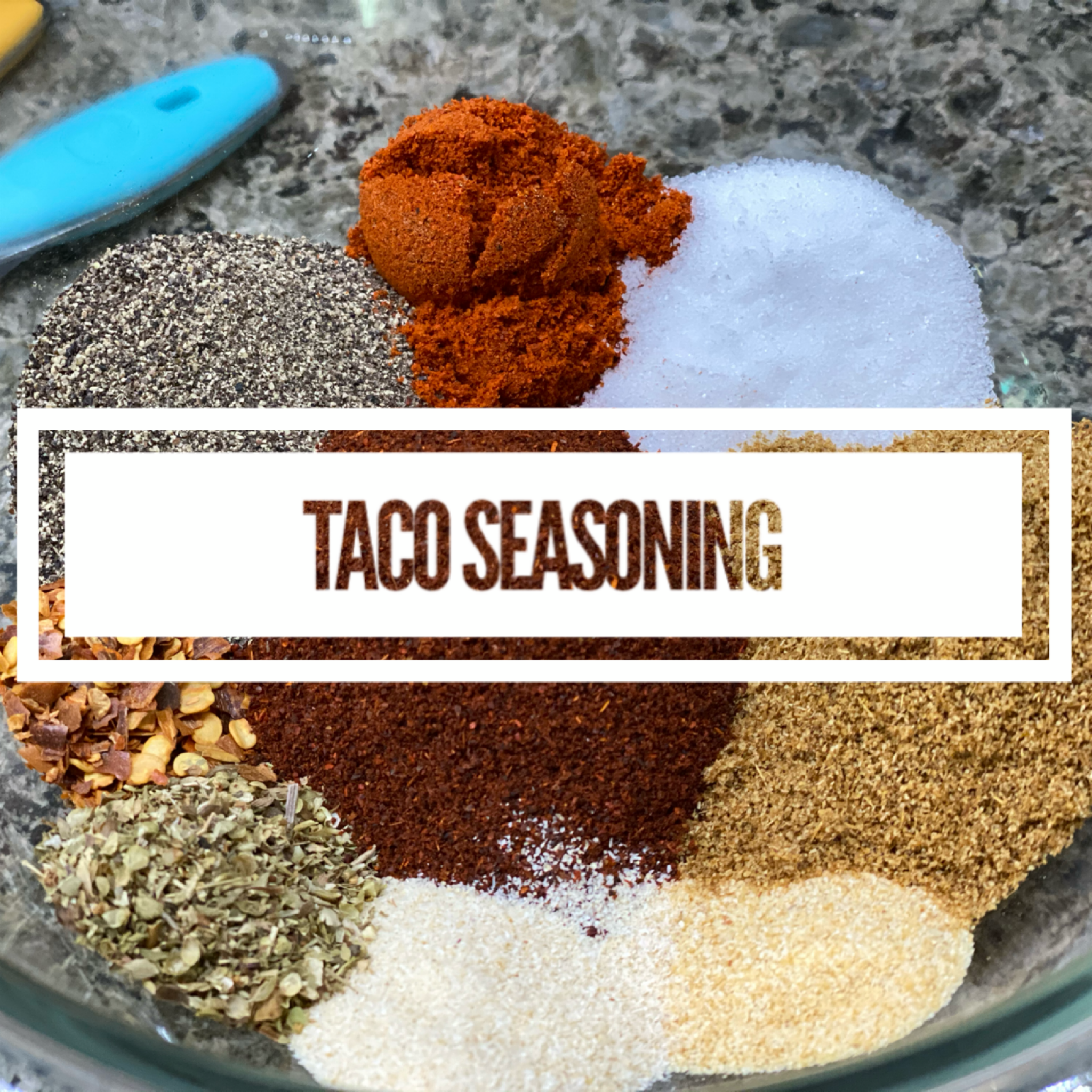 Mix Your Own Taco Seasoning
Mix Your Own Taco Seasoning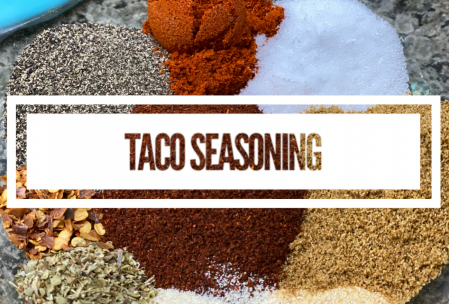 Nearly ten years ago I was big into healthy and simple food swaps. These books were my lifeline back then. I was a pretty busy individual working full time, going to school full time, and I had a baby. Fair enough to call it three full time jobs. There wasn't much time to commit to exercising so instead I was obsessed with quick healthy food swaps to counter my lack of exercising. One swap I ran across was prepackaged taco seasoning for homemade. Not sure where, but I probably read on Pinterest that taco seasoning packets contain so much more salt than other "taco" flavors, that it is better to mix your own taco seasoning. What started then continues to this day and I'm here to help you mix your own taco seasoning now too!
When I first made my own taco seasoning I just did it in the small amount I needed for a meal each time. It never occurred to me to mix it and jar it myself, until later that is. Let me tell you, that is the only way to do it. It is a lot of spices going into making this one delicious mix, so do yourself a favor and make a big batch of it. It is such a comfort to know you have done the hard part of a successful taco night ahead of time by simply mixing your own taco seasoning.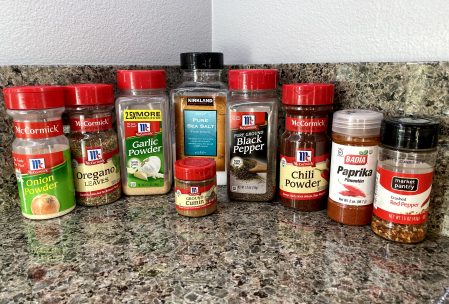 This mix is so delicious and tastes so perfectly balanced I cannot go back to those taco seasoning envelopes or even the jarred mixes in stores. I will confess that I did use a taco seasoning packet maybe two years ago in a pinch, and it was such a huge difference my husband even made sure to tell me I wasn't allowed to do that again. Let's get to making our own taco seasoning then shall we?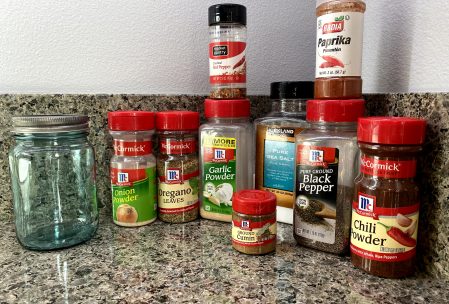 Taco Seasoning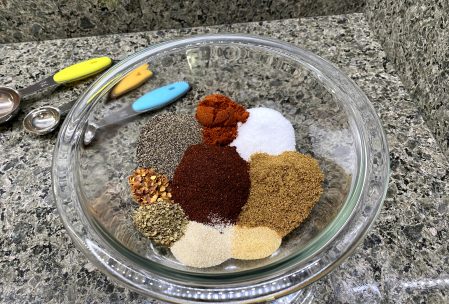 2/3 cup Chili powder
1/3 cup Cumin
3 1/2 tablespoons Black pepper
2 tablespoons Salt (you can add more to taste during cooking, but this is a good start for the mix)
2 tablespooons Paprika
2 1/2 teaspoons Oregano
2 1/2 teaspoons Onion powder
2 1/2 teaspoons Garlic powder
2 1/2 teaspoons Red pepper flakes
Combine all ingredients in a medium bowl. I suggest using a clear bowl. The clear bowl will allow for a better visual to making sure everything is mixed well. Of course, any bowl will do though. With all ingredients in the bowl, mix well until colors are all blended together. Funnel or scoop all of the mix into an airtight jar. Label "awesome taco seasoning" and add to your spice cabinet.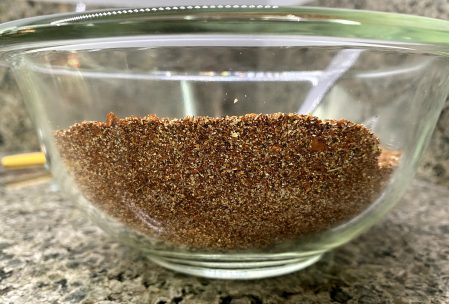 Now that you've mixed your own taco seasoning, you need to know how to use it! Brown one pound of chosen ground meat in a skillet. Break up the meat as you go. (Ground turkey tacos are my fave.) Once the meat is all browned, drain excess fat. Return meat to skillet adding 1 tablespoon of your taco seasoning. Add in 1/3 cup of water or salsa (salsa amps up the flavor even more) to help the dry mix coat the meat. Continue to cook and toss the meat until the meat is cooked through and evenly coated. Add more water or salsa as needed to achieve an even coat. Done! Time to make your tacos, taco salad, burrito, etc.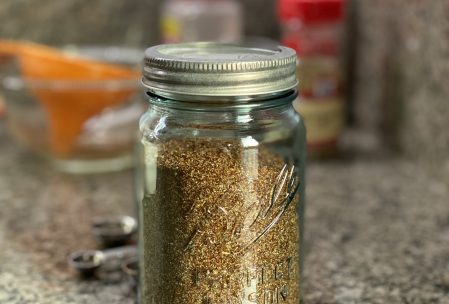 Ready to mix your own taco seasoning? Whether you're an experienced chef in the kitchen, dabbling at more during quarantine, and even cooking with kids, this mix is for you. Make it now and you'll have enough for many a Taco Tuesday ahead. And let's be honest, when most days feel the same during this quarantine time, you don't have to wait for a Tuesday to make tacos anyway.
How do you like your tacos? Soft tortillas? Grilled tortillas? Burritos? Taco salad? Crispy tortillas? They all sound good don't they? Once you've used this recipe to mix your own taco seasoning, it will be even better. Happy taco night!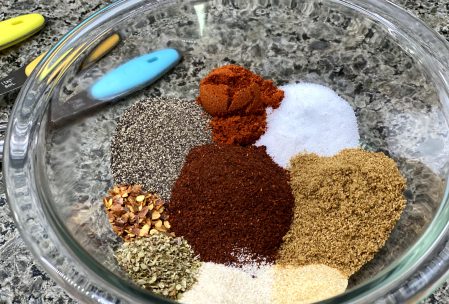 For more ground meat recipes, see my other posts Cheeseburger Casserole and Super Simple Korean Beef.