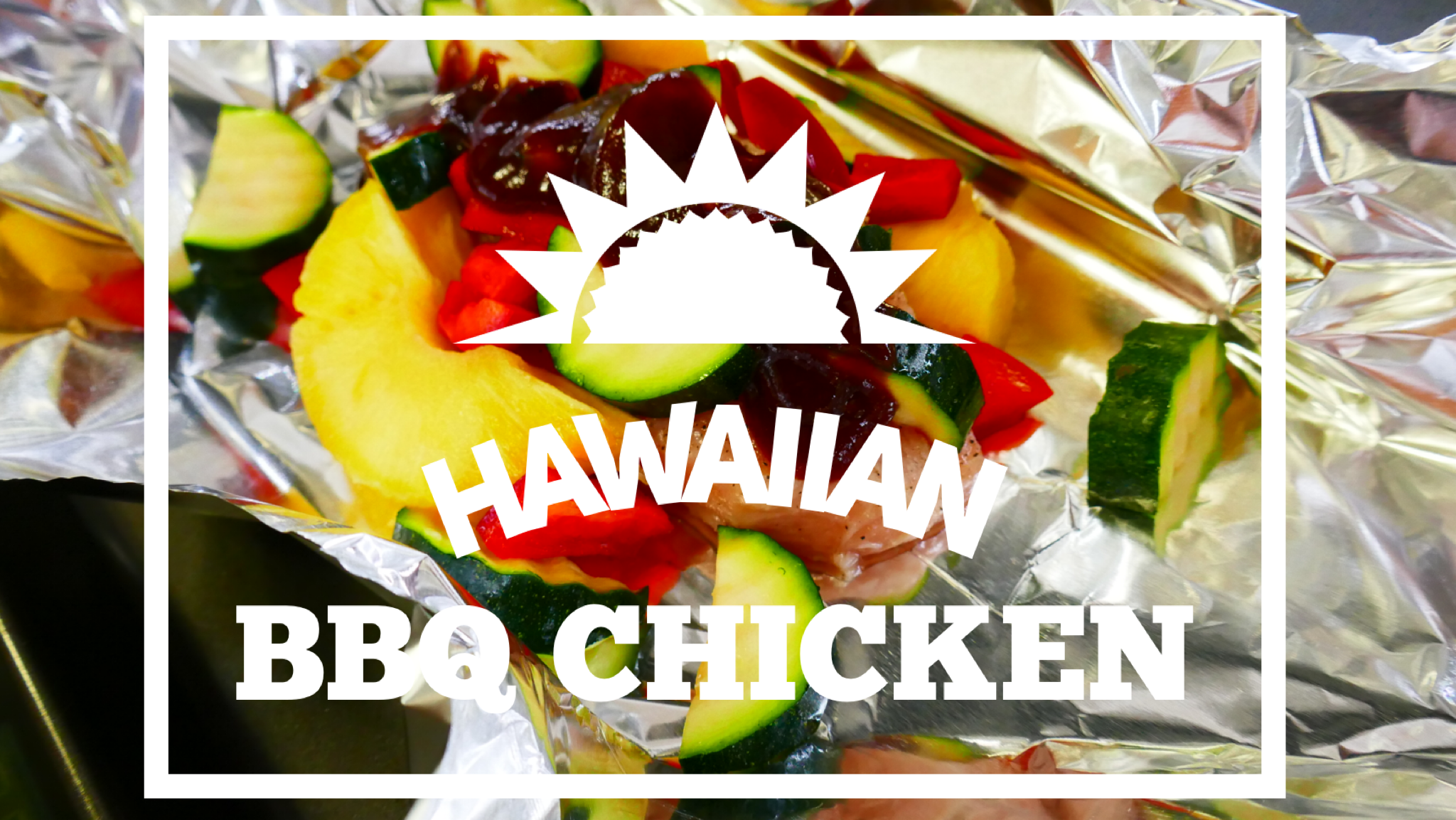 Hawaiian BBQ Chicken Foil Packets
Hawaiian BBQ Chicken Foil Packets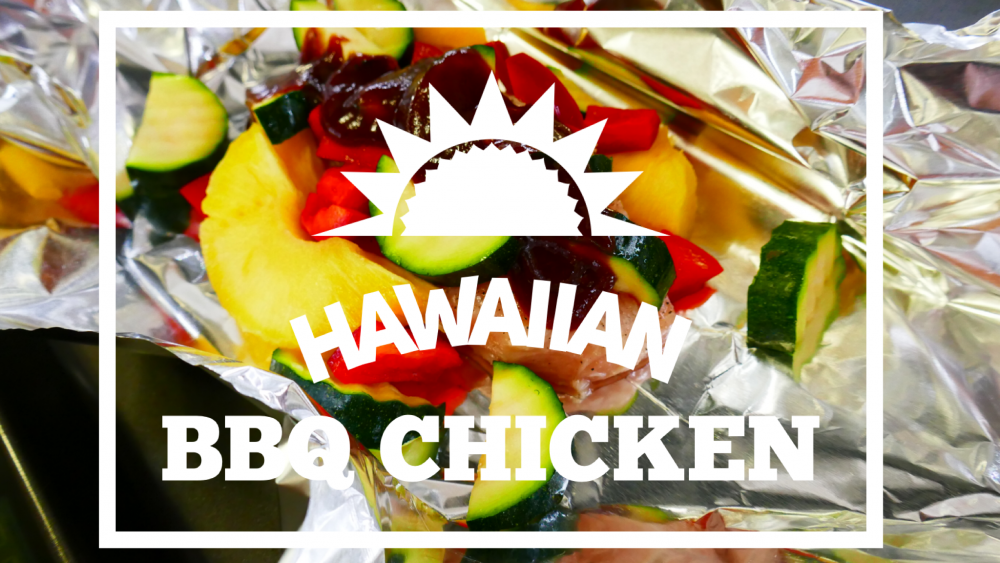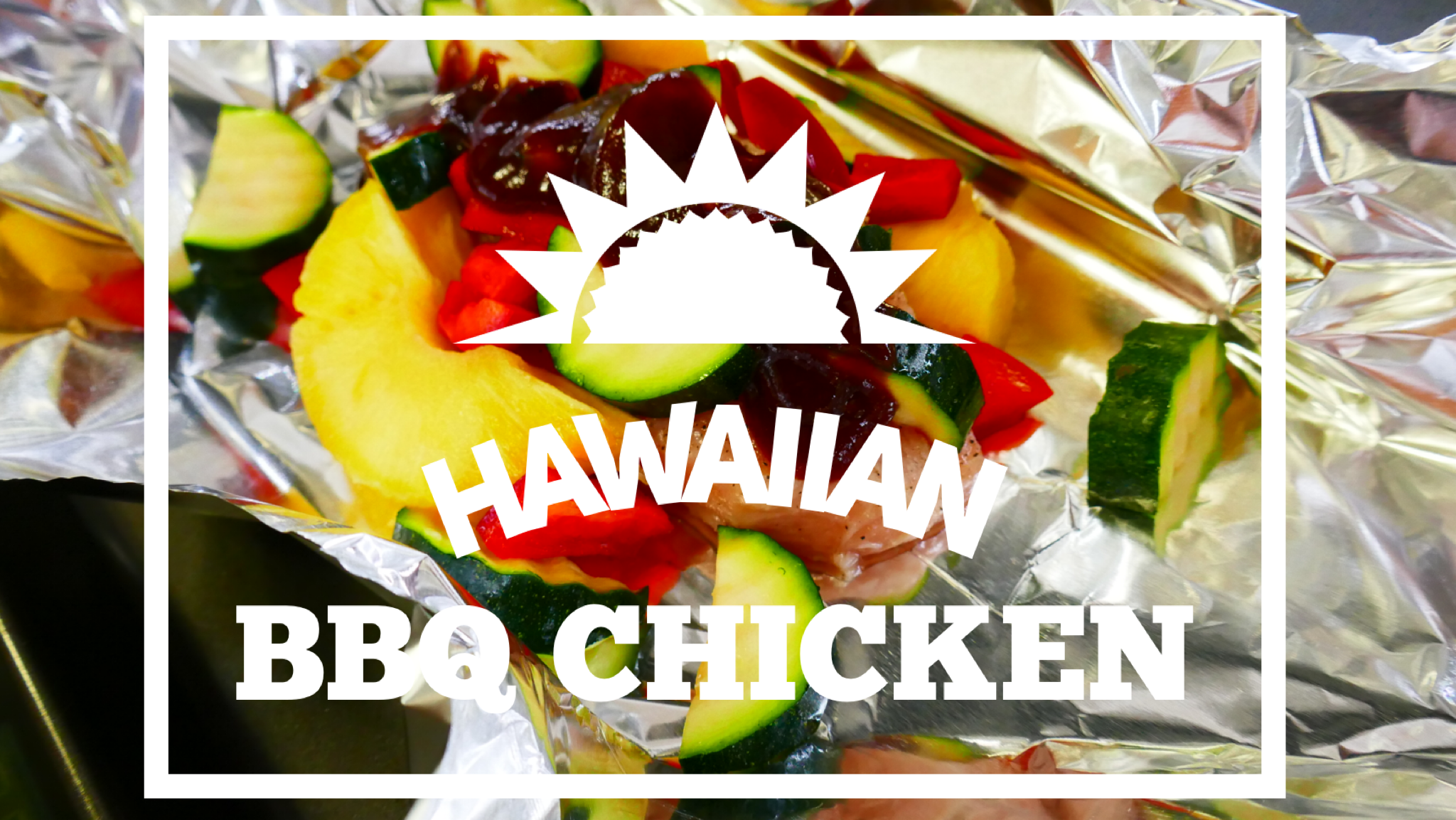 Mild springtime weather has come to a screeching halt in our neck of the woods. Scorching hot temperatures outside, and sunshine forecast for days are all music to my ears. The perfect time has come for some good BBQ. Hawaiian BBQ Chicken Foil Packets are a simple way to put a full delicious meal on the table.
As we are still in midst of the coronavirus quarantine, there are plenty of us doing much more home cooking than normal. And we all know what that means…even more dishes! I've mentioned it before, but much of the time I decide what's for dinner based on the dishes I will have to contend with afterward. When it comes to Hawaiian BBQ chicken foil packets there is no worry of excess dishes distress. Using foil packets and the outdoor grill is a great way to not only keep dishes down, but to keep from heating up the house from cooking or baking, and gets you outside a bit, which during a pandemic is a big bonus.
This recipe also uses mostly pantry items for the sauce. Canned and/or frozen veggies and chicken are used too. This is in consideration of many households having limited fresh ingredients during the current pandemic. If you have fresh versions of any of the ingredients, or are finding this recipe long past the 2020 pandemic, definitely use them instead!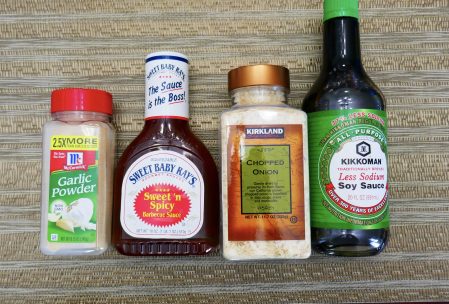 Hawaiian BBQ Chicken Foil Packets
4 small chicken breasts
any bell pepper of your choice chopped into bite sized pieces
a large zucchini cut into bite sized pieces
1 can pineapple rings or chunks in juice (do not drain)
1 1/2 cups of your favorite BBQ sauce
1 tablespoon soy sauce
1/2 teaspoon garlic powder
1/2 teaspoon onion powder
salt & pepper to your preference
4 12×12 inch aluminum foil sheets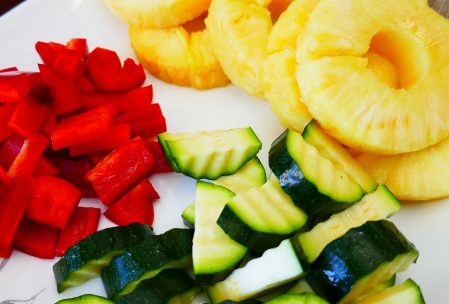 Preheat grill to medium heat. Gather all ingredients. Lay out foil sheets on the counter ready to be filled. Divide the chopped bell pepper and zucchini evenly onto the middle of each foil sheet.
*Food styling tangent: I like to use red bell pepper because of color contrast with the zucchini and pineapple. But have you seen Aloha peppers that have a beautiful orange/yellow tie dye look? They will certainly elevate this Hawaiian inspired recipe by their color and name alike. Using the Pampered Chef Crinkle Cutter for the zucchini gives it a gorgeous shape as well. Hawaii is known for its beauty, which with this little extra attention to the selection and prep of the veggies can translate right into this Hawaiian inspired meal.*
Now back to the recipe…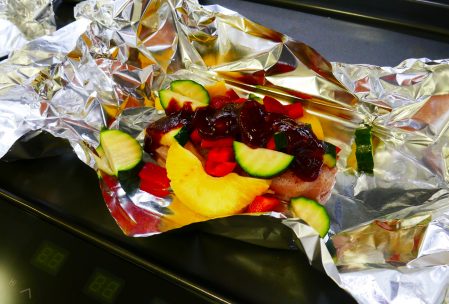 Place a chicken breast of top of the veggies on each foil sheet. Sprinkle chicken with salt and pepper if preferred. Remove the pineapple rings/chunks from the can without draining. Add the pineapple juice to a medium bowl. Add the pineapple pieces evenly to the top of the chicken on each foil sheet. Add the BBQ sauce, garlic, onion, and soy sauce to the bowl of pineapple juice. Stir to combine.
Fold up edges of foil sheets to create a sort of bowl. Working one packet at a time, add a few tablespoons of prepared sauce over the top of the pineapple, chicken and veggies. Bring two parallel sides of the foil to meet over top of the contents. Roll down together. Fold other sides in and roll to the center, kind of like wrapping a gift. Ensure packet is fully enclosed around the contents inside, but not tightly since you'll want some room for steam to cook the food in there. Complete the rest of your packets.
Place on the grill and cook for 20-25 minutes or until meat and veggies are fully cooked. Remove from grill and carefully unwrap packets (hot steam inside) and pour all contents onto plate for serving. Serve with a side of rice or protein-rich quinoa if desired. Done! Hawaiian BBQ chicken foil packets are ready to eat!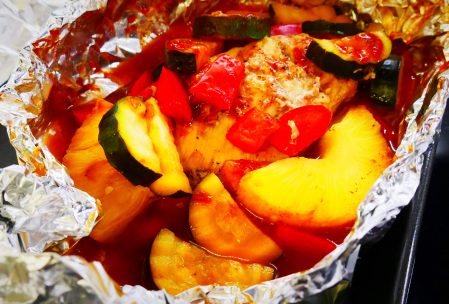 Hawaiian BBQ chicken foil packets wrap up chicken and vegetables in a nice little package to perfectly cook a whole dinner in individual portions. That makes it great for meal prepping, or just as a single serving for yourself. It is so flavorful and colorful, it's a perfect meal for quarantine cooking, the beginning of summer, or any time.
If you'd like more summer meal ideas, let us know in the comments below. And check out some of our other recipes: Super Simple Crockpot Pulled Pork, and Bean Salsa.