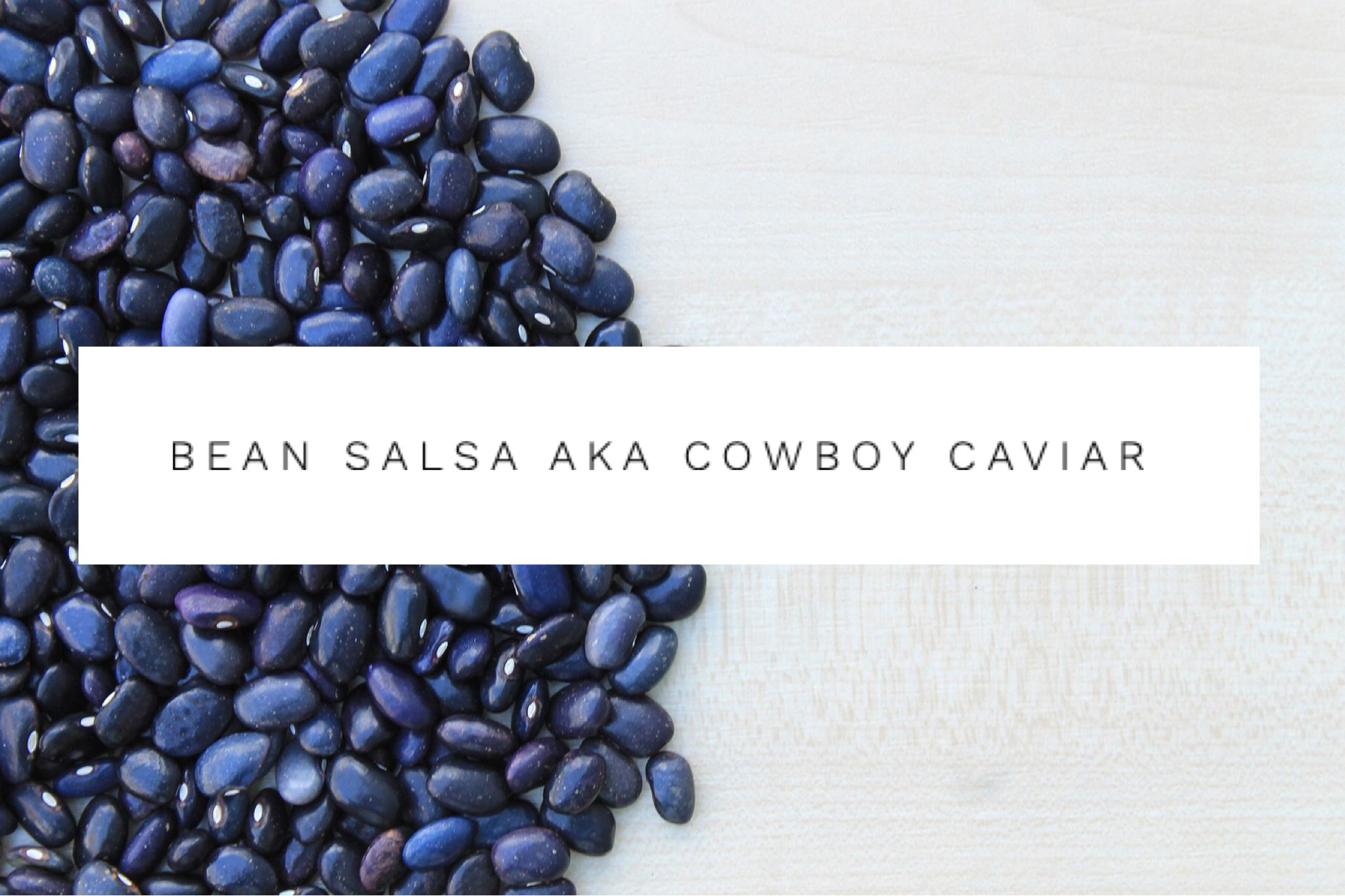 Bean Salsa AKA Cowboy Caviar
Bean Salsa AKA Cowboy Caviar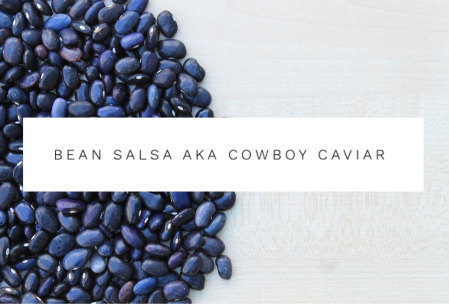 Coming to you today with another one of our super simple and delicious recipes. This is an easy side dish great for parties, appetizers, and is even an alternative to standard chips and salsa for taco night and more. If you've never heard of cowboy caviar or a quick bean salsa before, you have got to try this. Bean Salsa AKA Cowboy Caviar has become my go-to recipe to bring to potlucks or as an easy side dish when we have company on taco nights. If you're planning on watching the Super Bowl this weekend, you've come across the perfect dish to bring to the party.
Bean salsa aka cowboy caviar is so simple to make because it can be made with ingredients all from the pantry. I'd bet you have some of these in your pantry right now. In fact, I have come to keep every ingredient on hand at all times. That way if a sudden potluck or event pops up, I know I can whip this up in no time. And to be honest, sometimes it just gets made on any average day because it's delicious and we want to eat it. The kids love it too!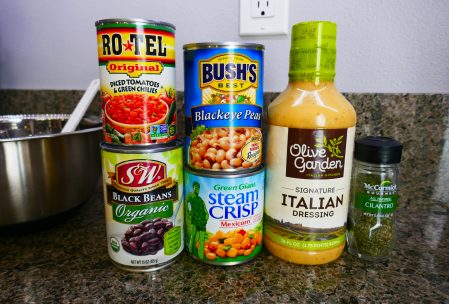 Bean Salsa AKA Cowboy Caviar
1 can Rotel drained slightly
1 can black beans drained and rinsed
1 can blackeyed peas drained and rinsed
1 can Mexicorn (corn with peppers) drained
1/4 cup your favorite Italian dressing
1/2 teaspoon dried cilantro
Salt to taste
Pepper to taste
Open all cans. Drain corn completely. Drain and rinse beans and blackeyed peas. Drain Rotel just to remove excess moisture, be sure to keep a bit of its juice so it can flavor the rest of the salsa. Add all cans to a medium bowl. Add seasonings of salt, pepper and cilantro. Toss to combine. Add your favorite Italian dressing to coat all ingredients and mix well. Cover and refrigerate. Toss again before serving. Serve chilled with tortilla chips.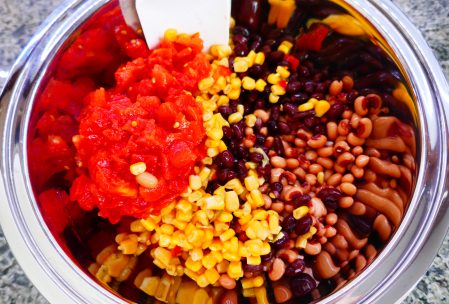 Remember to adjust seasonings to suit your taste here. My measurement for cilantro is a little conservative because I'm not personally the biggest fan of it. So adjust the seasonings as you desire. Using your favorite bottled Italian dressing is key here. Since it's a dressing you already know and love as the base of the salsa, you can be sure you're about to love this dish. Olive Garden's Italian is a staple in our house if you haven't noticed from our other recipes already. Never met anyone who doesn't love it. Links to some of those recipes are down below.
This bean salsa aka cowboy caviar can be modified to suit your own taste or choice of ingredients. I've contemplated adding another can of pinto beans to make it a 3-bean salsa, which I may very well do the next time I'm making this for a party. That is one simple way to increase the volume for a crowd. And trust me, there will be a crowd around this bowl of goodness. I like to serve with Tostitos Scoops tortilla chips because it allows a heap of this yummy salsa in each bite.
The recipe can be modified further to include more fresh ingredients as well. In fact, that's how I started making this recipe to begin with years ago. I used to make this with freshly steamed corn, chopped roasted chile peppers, diced bell peppers, fresh cilantro, etc. However, it was more work. Then I realized all the same ingredients were already canned and available as an alternative. When I tried it and it was equally delicious, there was no going back. Today this recipe truly is the quick side dish to pull together for a taco night, and to go to parties. It is perfect even just as a lunch on a summer day in the backyard. Yes, we've enjoyed it that way too. Make it today and come back and tell us where you enjoyed this delicious dish.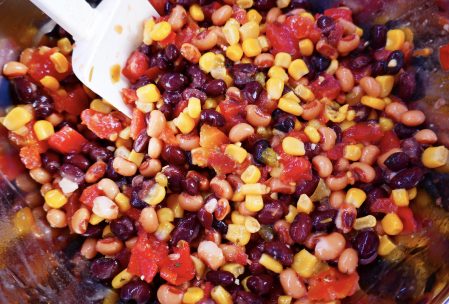 As I'm sitting here writing this I'm wondering why I don't just get up right now and make some for lunch. I just might!
For more delicious recipes using our favorite Italian dressing see other posts Cheez It Crusted Chicken and Super Simple Crockpot Recipe List. As always, enjoy!