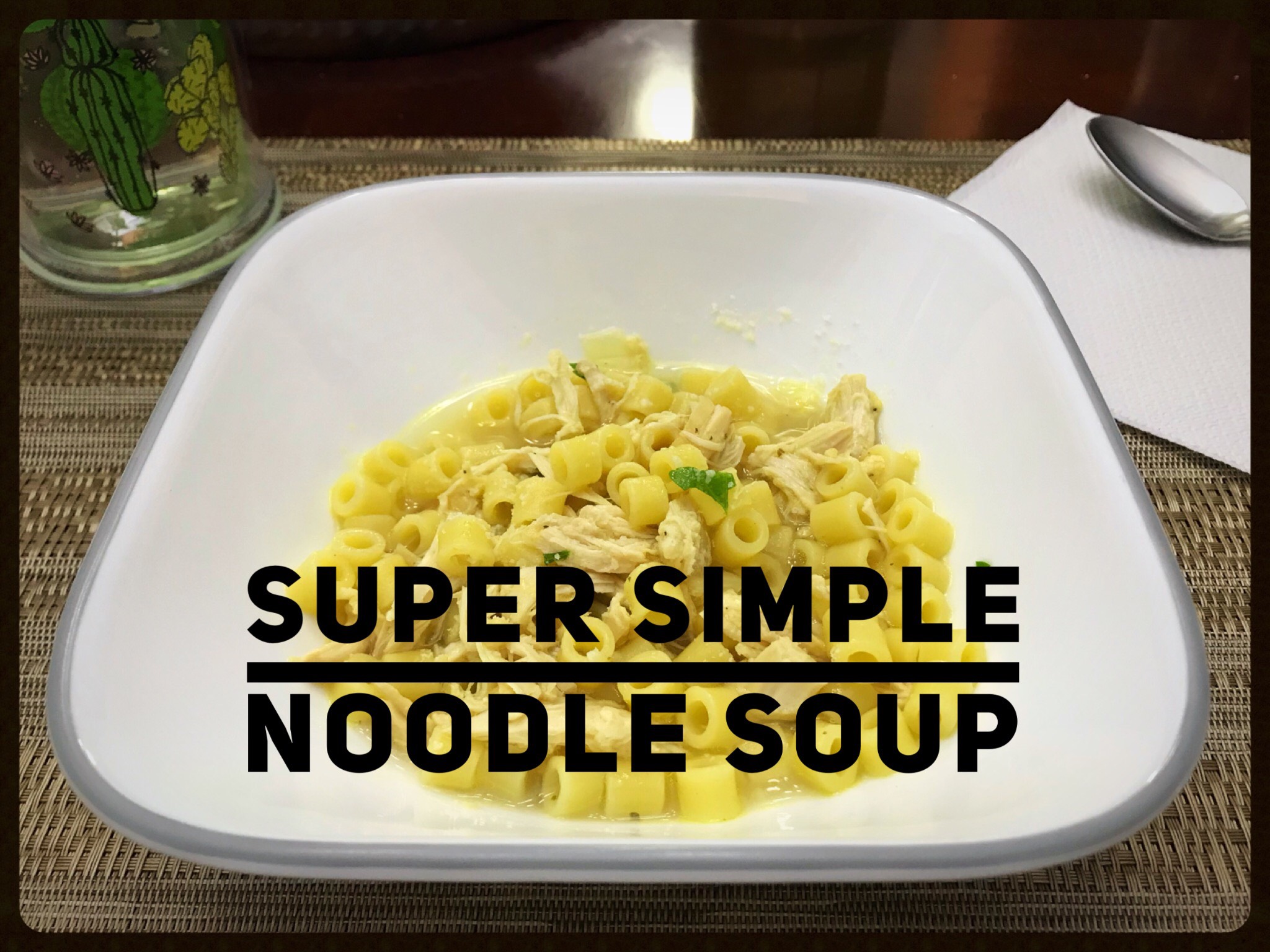 Super Simple Noodle Soup
Super Simple Noodle Soup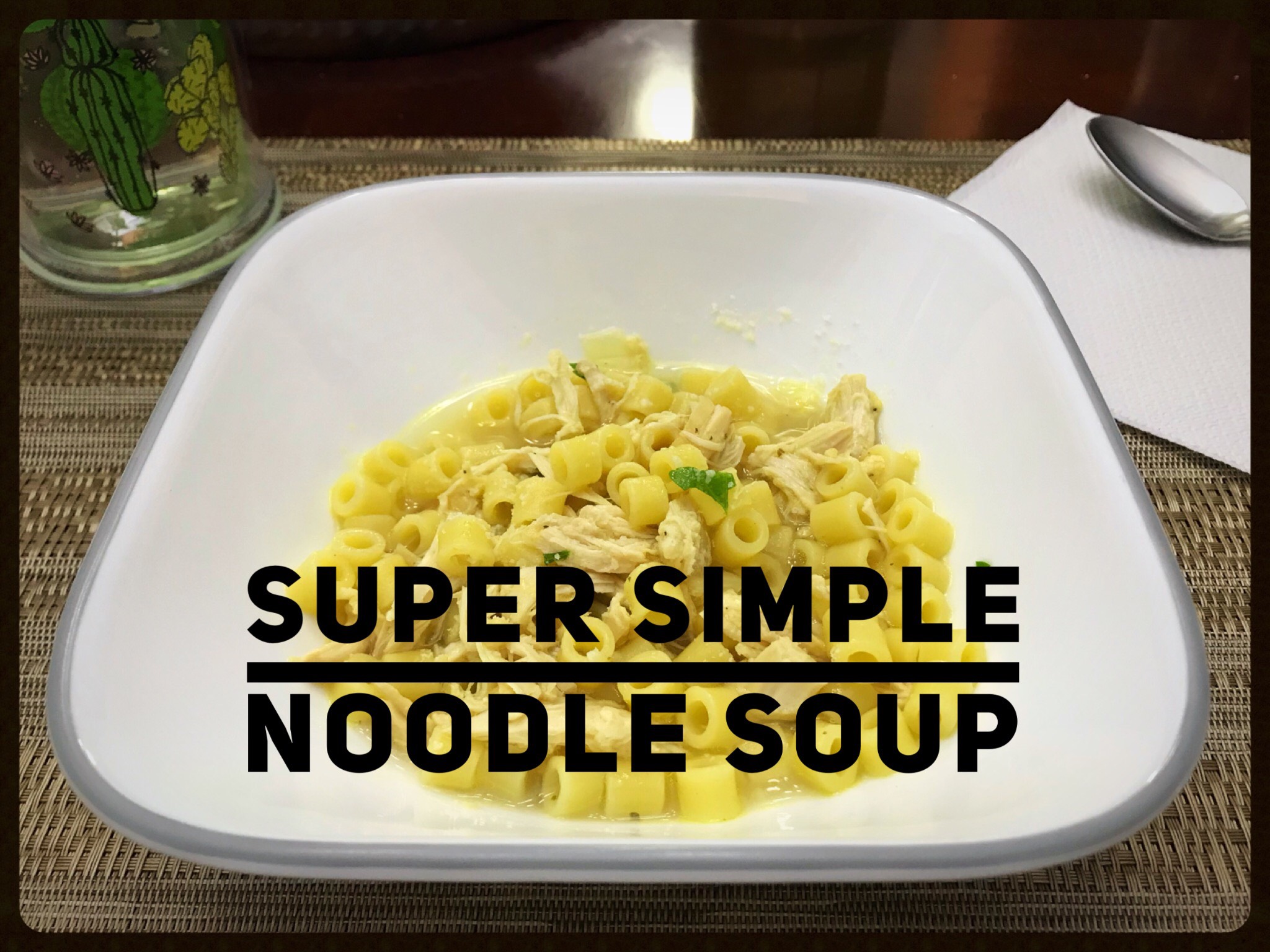 Super Simple Noodle Soup was born in a week of pure sickness in this house. Nothing will make you stop and Just Be Slower like a house full of sick family members. Thank goodness I was on the better side of sick than everyone else or nothing would have been cooked or cleaned for days. Still, I wasn't feeling my best so I needed a super simple recipe to appeal to even the worst of my patients, my toddler. The limited pantry and fridge situation coupled with a picky toddler already seemed like a bad recipe, but I was determined to come up with a good one. So, Super Simple Noodle Soup came to be.
Noodles. What is easier to eat and has a wider appeal than those little cuts of carbs? I had plenty on hand having just stocked up, along with frozen chicken, chicken stock, herbs and cheese. Yup, I think I could have something here. This recipe pulled together in a flash, smelled delicious, and slow cooked all day to perfect comfort food form resulting in my Super Simple Noodle Soup.
Super Simple Noodle Soup
half box small cut pasta
3 chicken tenders, frozen
half small onion, diced
tablespoon grated garlic
tablespoon butter
tablespoon olive oil
tablespoon parsley
3 cups chicken broth
1/4 cup Parmesan cheese, plus 1 tablespoon
Morton's Nature Seasons seasoning blend to taste
Add your chicken to your slow cooker. If you'd like it to have more chicken throughout add it now. Add butter and oil to a skillet on medium-low heat. Once butter is mostly melted add onion and garlic. Stir and cook for several minutes until onions translucent. Add to the crockpot. Add the rest of the ingredients except the pasta and Parmesan. Add the tablespoon of Parmesan to the top once all ingredients are added. Cook on low for 5 hours. Cook your pasta. Remove chicken, shred with 2 forks and replace. Add the 1/4 cup parmesan and cooked noodles. Sprinkle with more Parmesan and parsley to serve.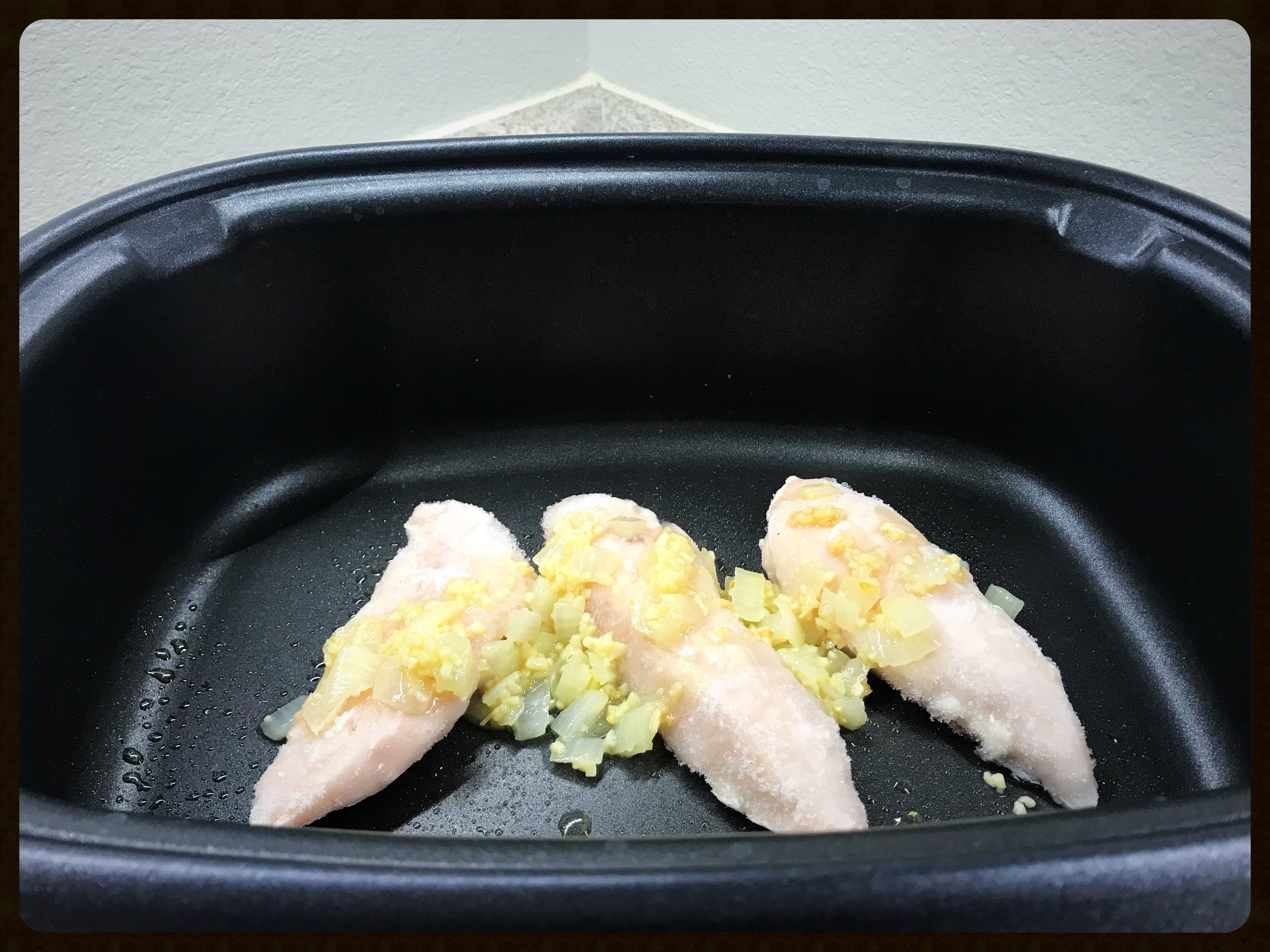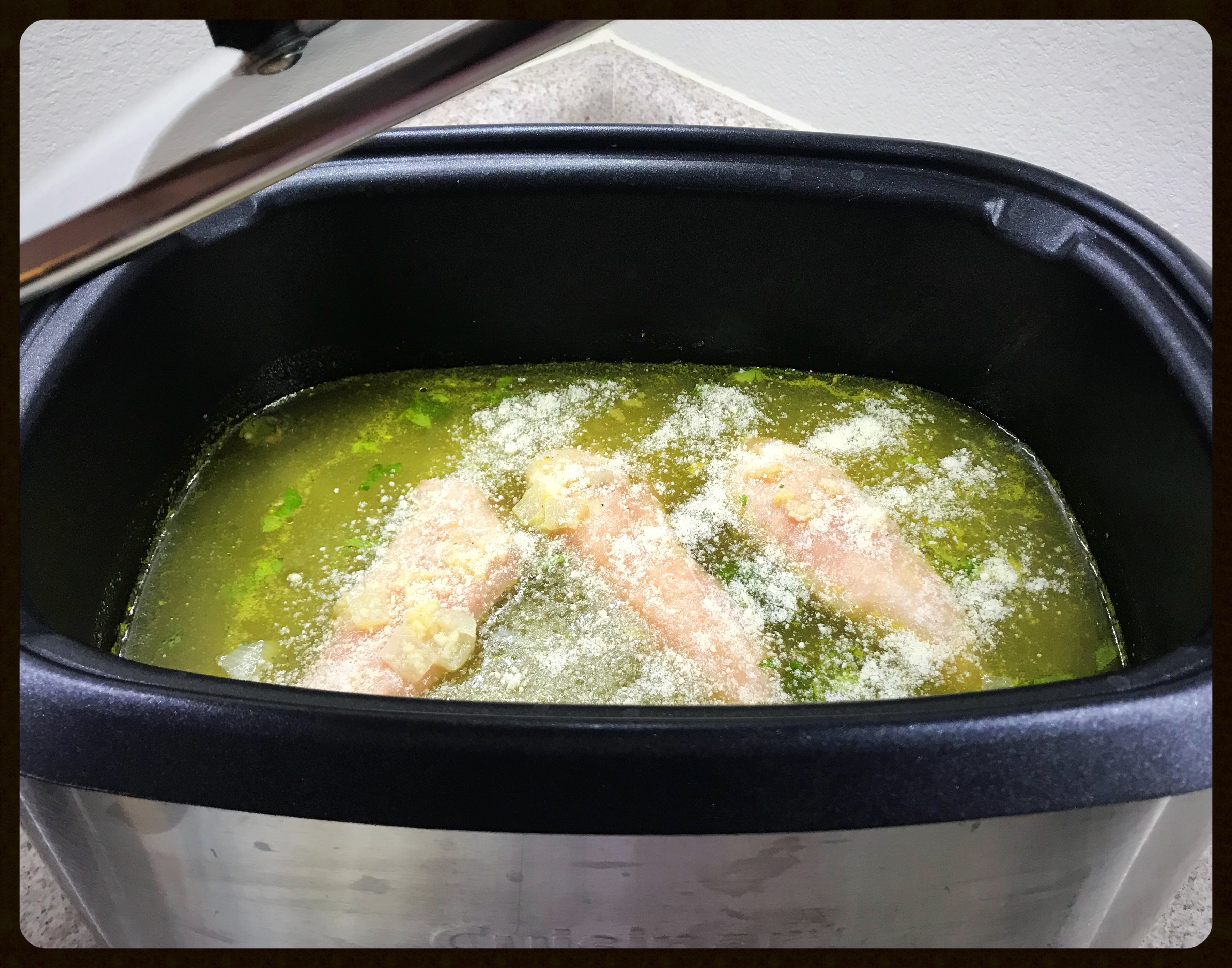 Does that sound like Super Simple Noodle Soup or what? If you're adding more chicken go ahead and rename it Super Simple Chicken Noodle Soup. This is super simple and tastes amazing. From the moment you cook the onion and garlic together it smells amazing and is a perfect precursor to this deliciously easy soup.
The whole family loved it and it was just what we needed when riddled with sickness. I plan to make it again soon because this recipe is sure too good to wait for the next wave if winter illness to enjoy.
What easy recipes do you go to when your family is sick? Try this super simple noodle soup soon, no sickness required.