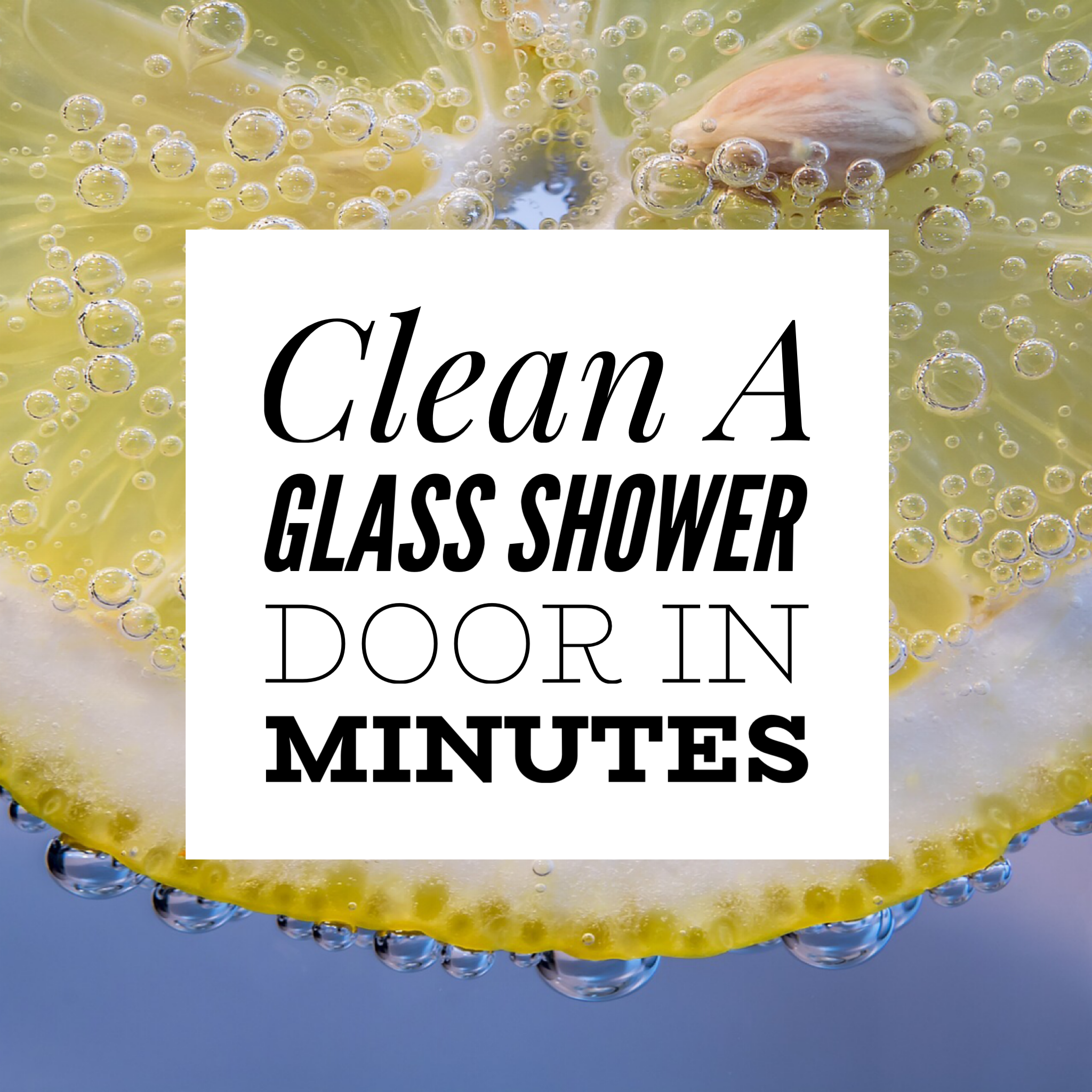 Clean A Glass Shower Door In Minutes
Clean A Glass Shower Door In Minutes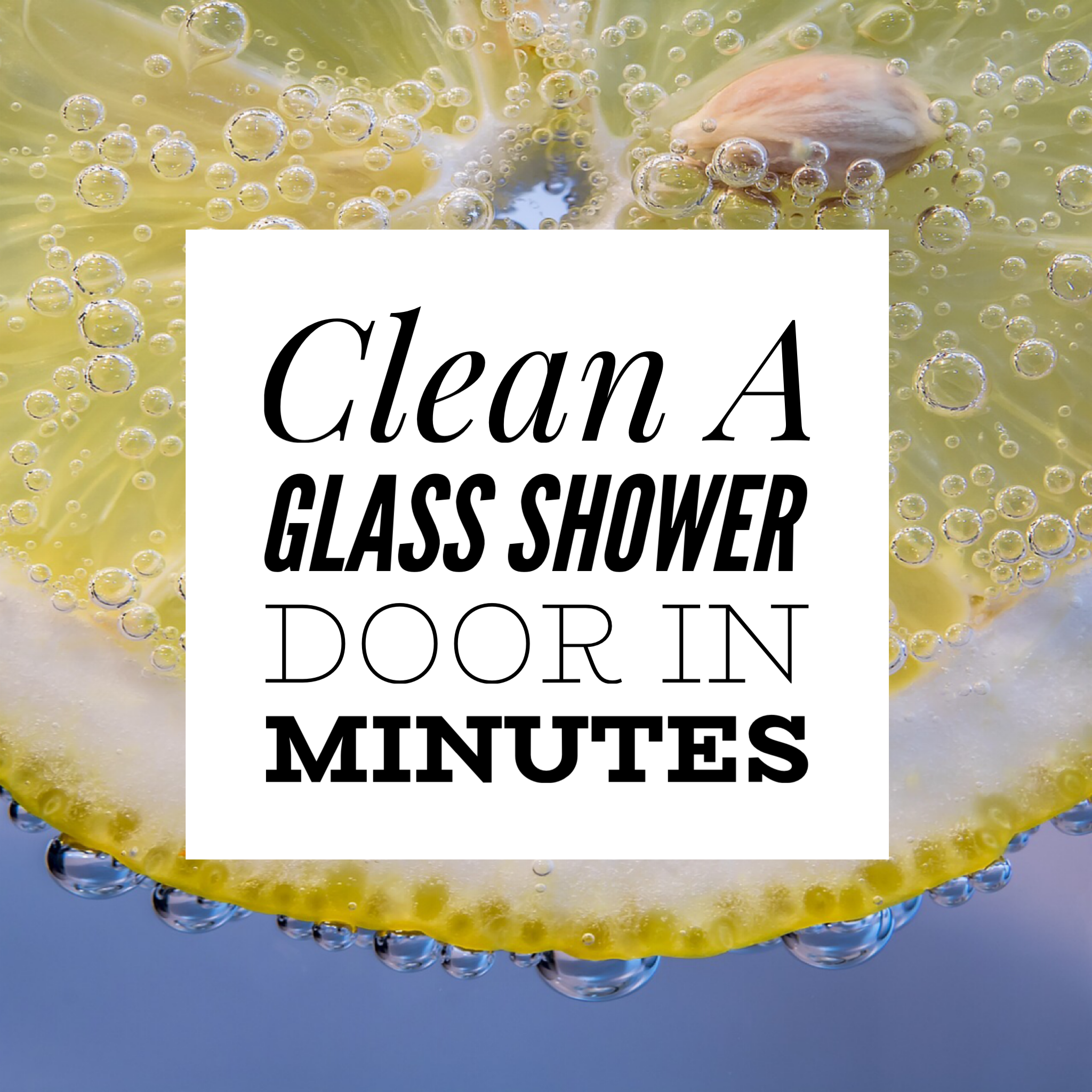 Who out there likes a clean house? Hand raised high here! Nothing says comfort and peace in a home like cleanliness. I love it being clean and I love to clean. However, there are the cleaning tasks that even I find hard or loathsome to tackle. One of them is the glass shower door. Hard water stains set in and oh my goodness, I don't know what to do next. Luckily our glass shower door is in the spare room, but that just meant that I didn't have to look at it often, not that it would suddenly clean itself. Thankfully, I was finally able to cope with the crud by learning one lightning fast trick, using a lemon. Just yourself and a lemon can clean a glass shower door in minutes!
Cleaning as naturally as possible started when my oldest was born. I didn't want to fill the house with chemical cleaning vapors around her so I started cleaning with natural and friendly sources. When I prepared to face off against the hard water spots on the glass shower door, I was not hopeful that a simple solution could clean that stuff. But, as the saying goes when life gives you lemons, use them to clean your shower. Well, it certainly is a saying now in my house. Whoever discovered this first is a genius. To the video of it I watched on YouTube, thanks a million! Seriously, with just 1 lemon and a few minutes my hard water spots were gone.
To help depict how easily a lemon can clean a glass shower door in minutes, here it is, in 3 easy photographed steps: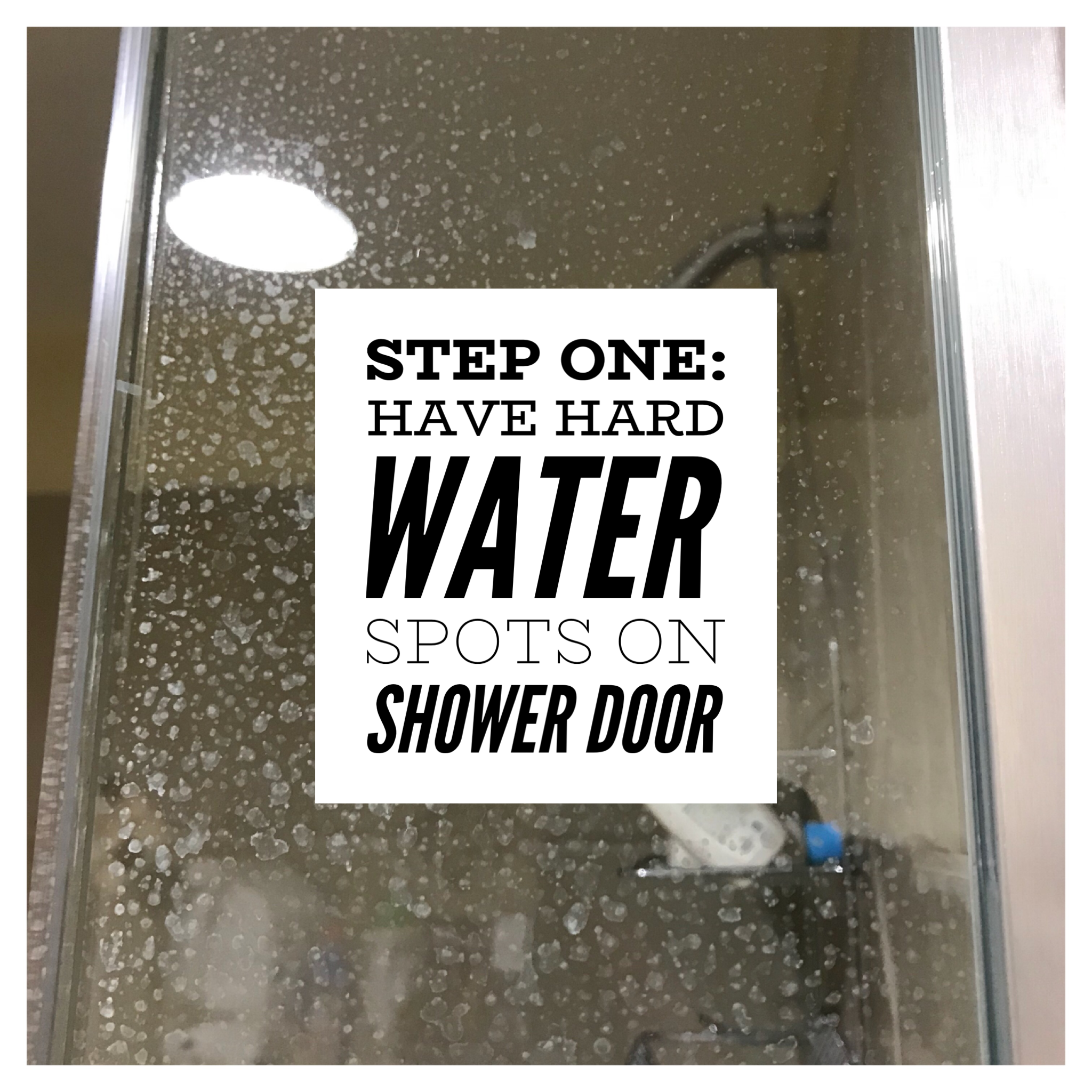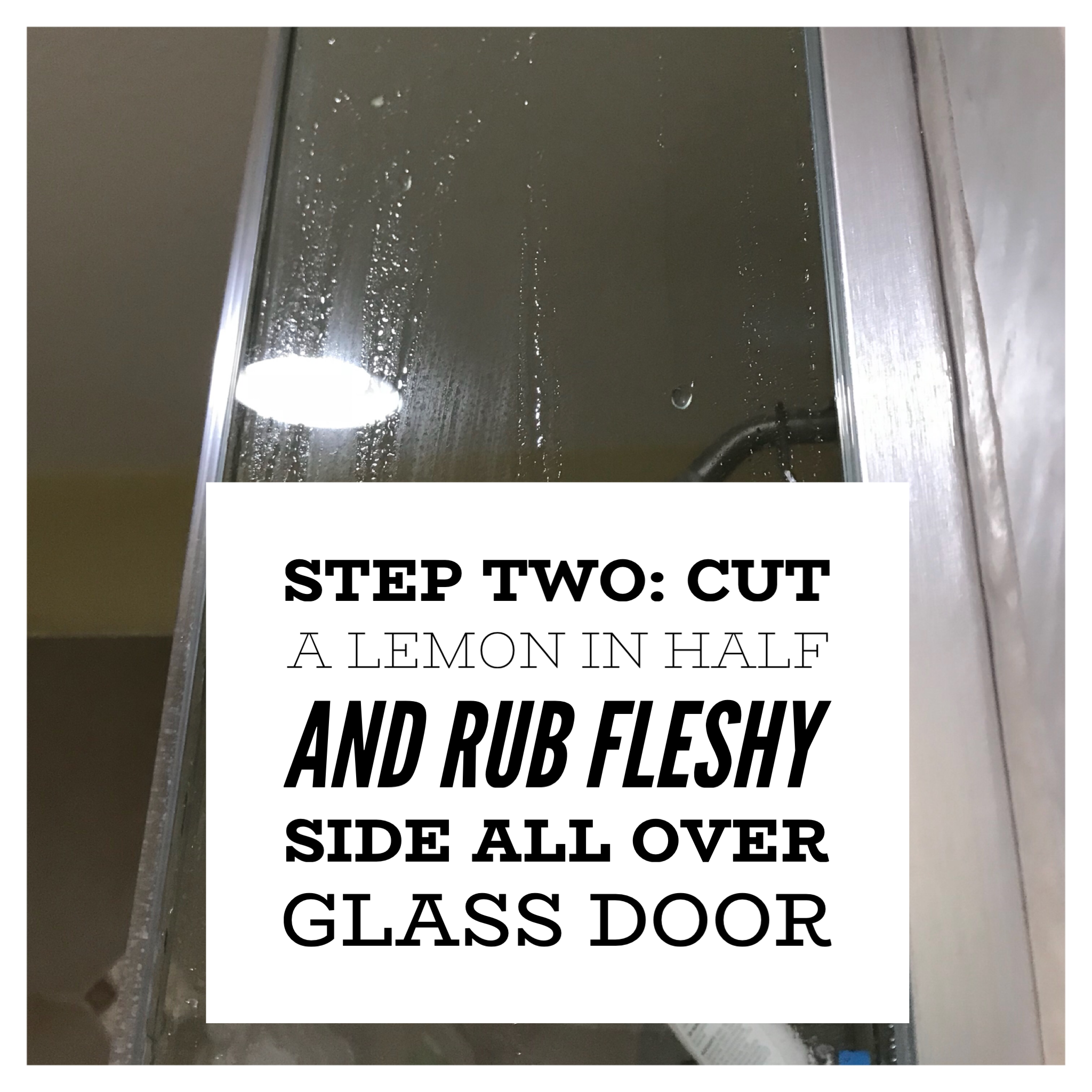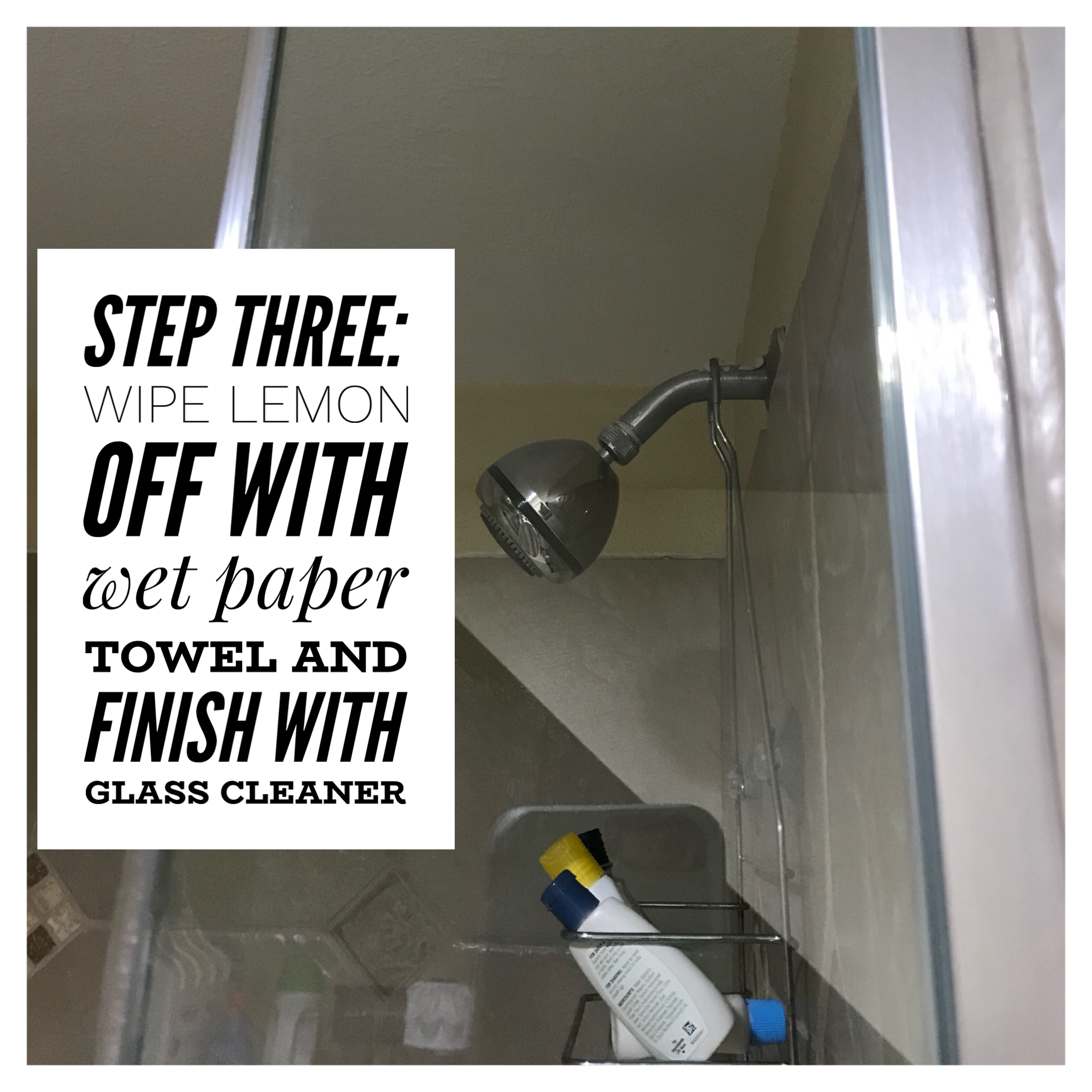 This was the easiest, most economical, and most pleasant smelling cleaning hack I've seen in…maybe forever. The tools are all easily accessible, if not already in your home. The lemon does leave a few little bits of its fruity inside on the glass, which is why I wiped it off with the wet paper towel. Cleaning with the glass cleaner takes care of anything else left behind. Glass cleaner itself on the hard water spots does nothing, I was in denial over this fact a long time before discovering my new friend lemon. I love it and no longer fear the shower door face-off. I even took the other half of the lemon to the tiled shower upstairs and it worked there too. Lemon, you made me a believer.
Take the hard work out of cleaning hard water spots and use a lemon to clean a glass shower door in minutes today! Nothing says a home is clean like a fresh smell, and what is more refreshing than the scent of lemon?
Do you have any home cleaning hacks? Share them with us! For more cleaning blogs from us check out How to Clean a Chi Hair Dryer and Oh To Be Me, Only Slower.