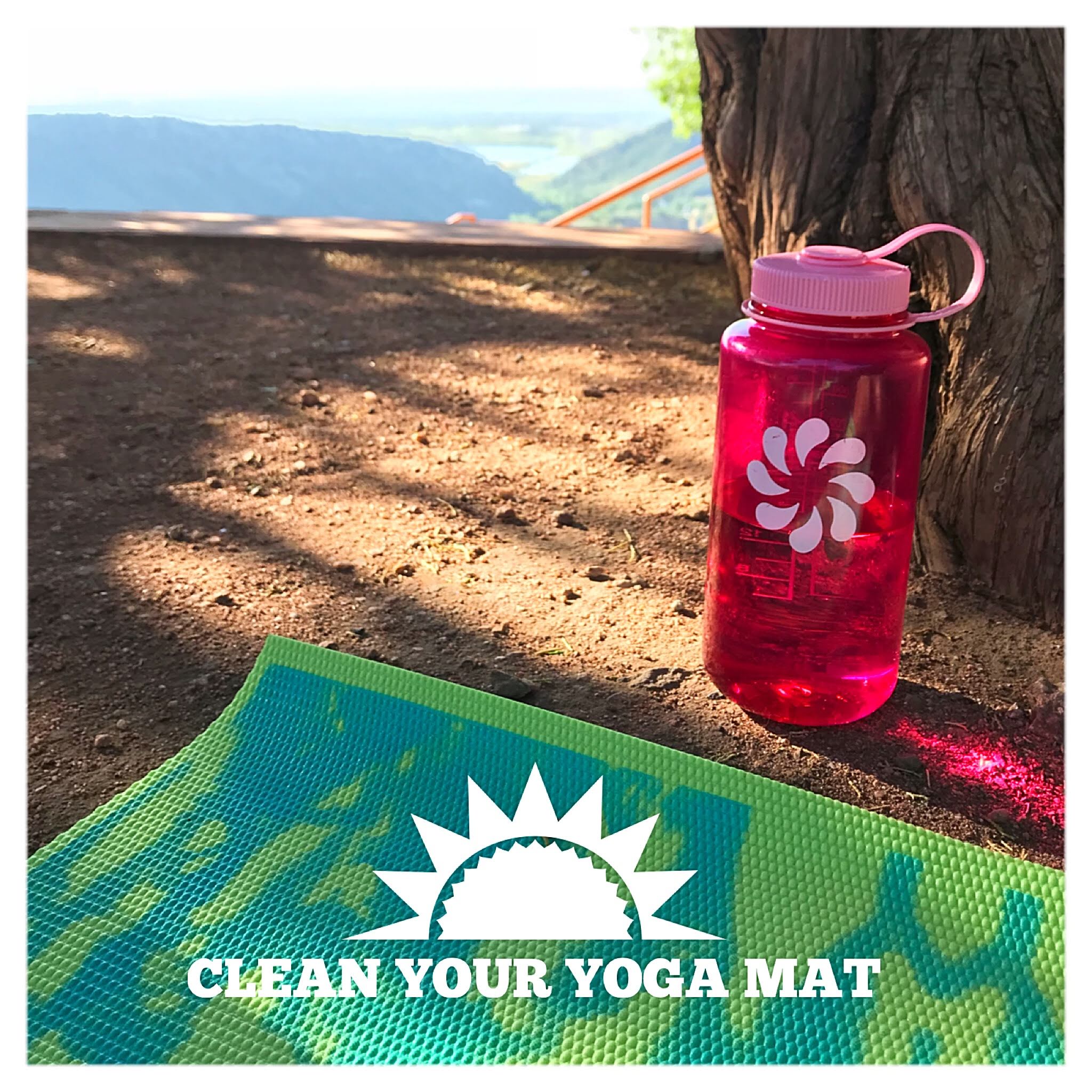 How To Clean A Yoga Mat
How To Clean A Yoga Mat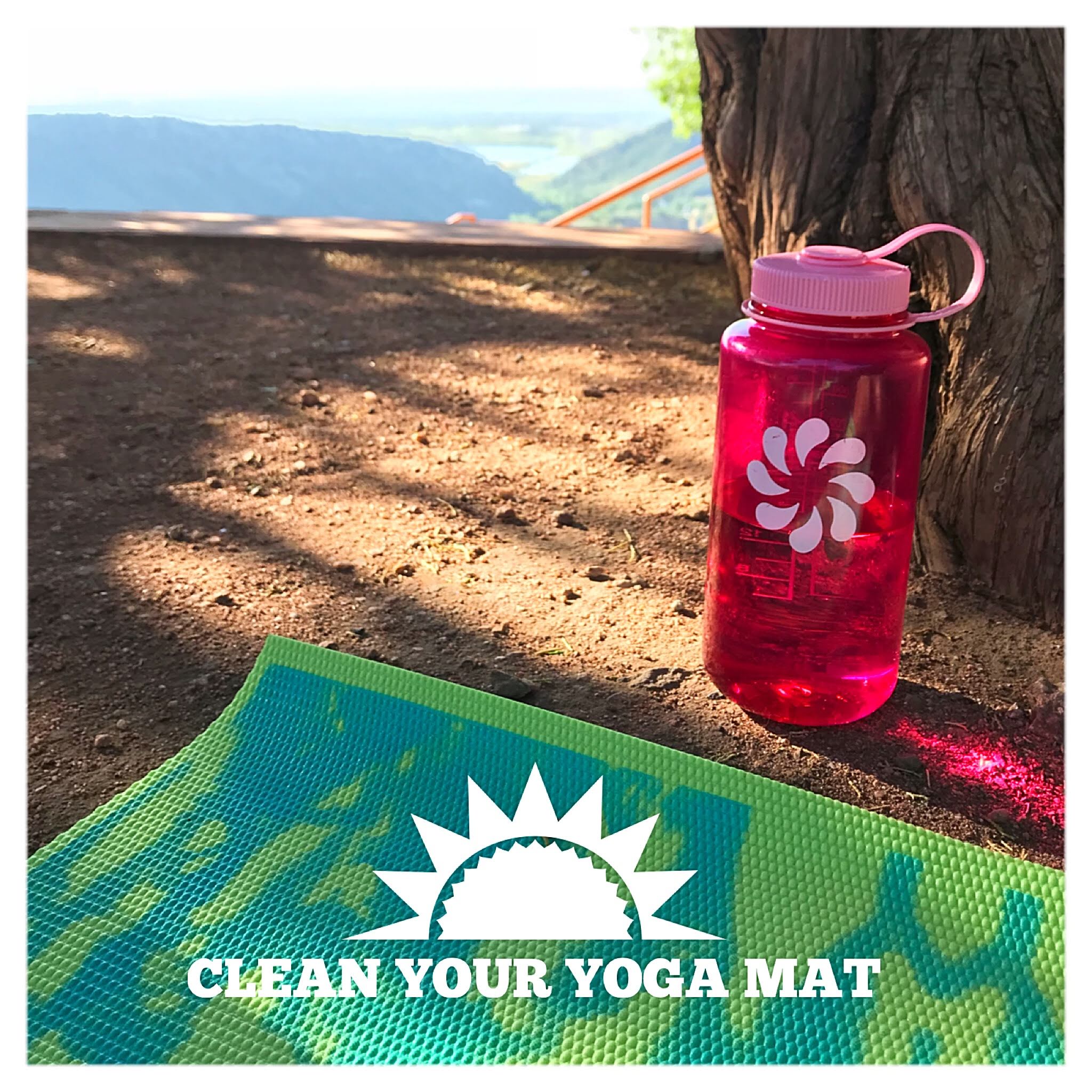 Calling all yogis! When was the last time you cleaned your yoga mat? Yeah, it's been a while hasn't it? Do you even know how to clean a yoga mat if you wanted to? No problem, we can fix that! Read on to see the why and how to clean a yoga mat.
Think about your yoga practice. It is calm, peaceful, dark, and sweaty. It feels good for your mind, body, and soul, and bacteria loves it! The studio might look neat and tidy, but bacteria lurks in even the most peaceful places. With just a few minutes and a few tools you can bring the peace back to your practice by learning how to clean that yoga mat. All you need is your yoga mat, a tub with a couple inches of water, distilled white vinegar, an antibacterial essential oil and a sponge.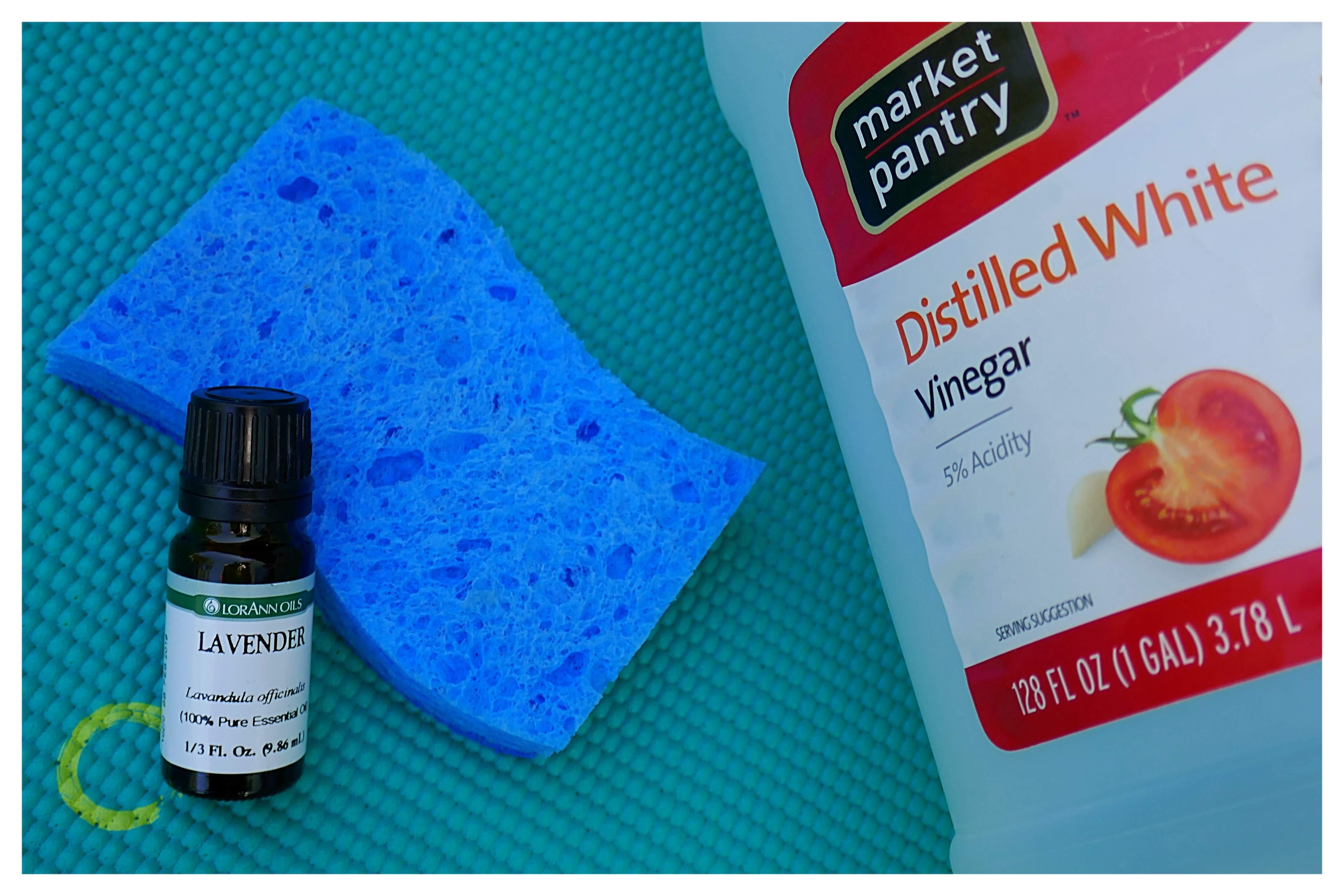 Vinegar is a powerful, but gentle, natural cleaner that lifts dirt, disinfects, and deodorizes. It gently and naturally brings dirt to the surface without harming your mat. What about that smell you say? Believe it or not, vinegar is indeed a deodorizer! Don't worry, it won't leave your mat smelling like vinegar. Besides, the essential oil will be there to soothe your nose if it's averse to the pungent smell of vinegar. Now, it's time to show and tell you how to clean that yoga mat!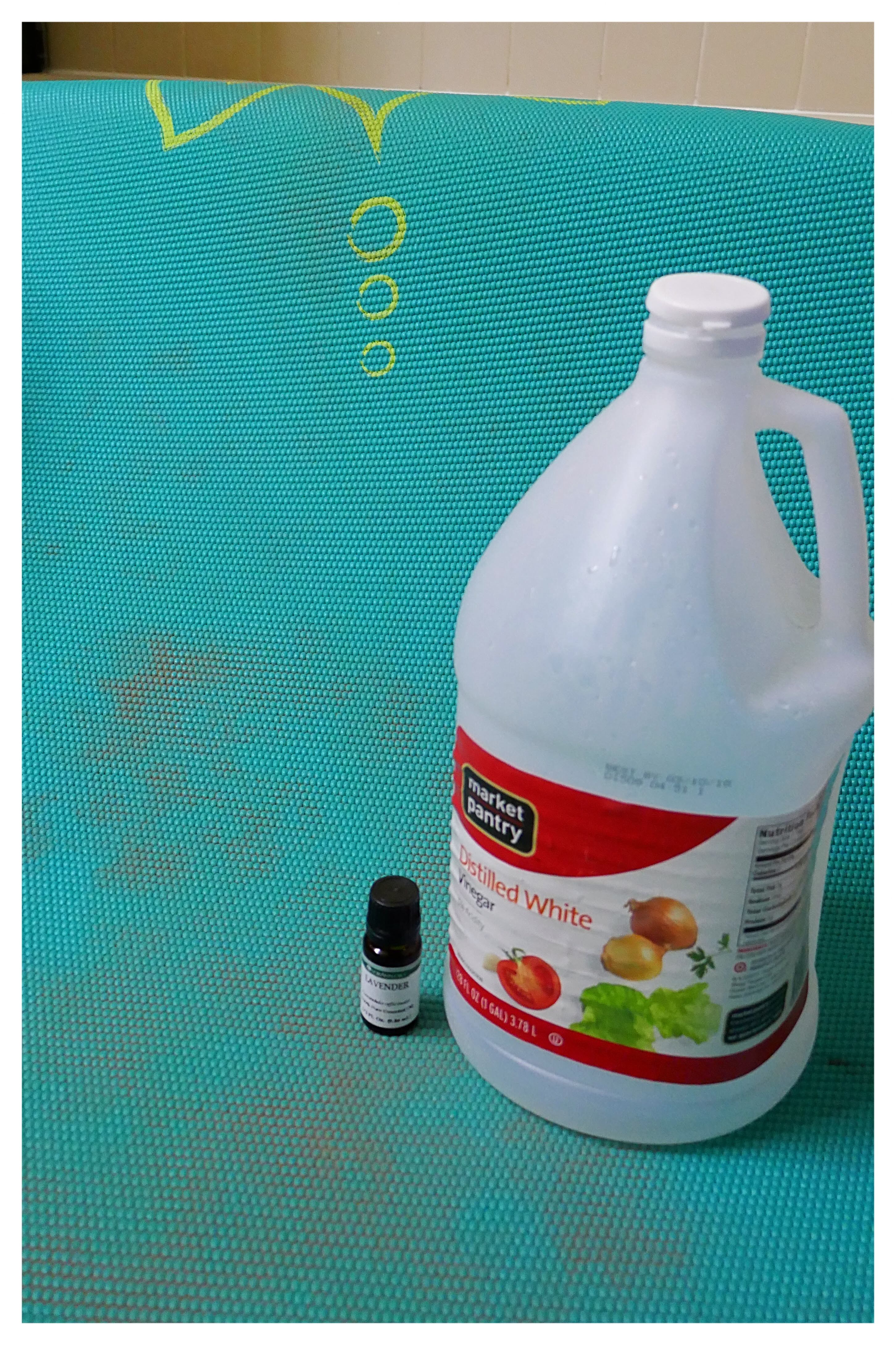 First plug your tub and add 2 cups of distilled white vinegar. Start the water on a mild temperature and add 12 drops of your favorite antibacterial essential oil, I used lavendar. The running water should mix the vinegar, oil, and water together well. Fill to a couple inches or just enough to submerge your mat. Let sit for a minute moving your mat in the water exposing its whole surface to the water mixture. Here the vinegar and essential oil work together gently lifting the dirt up and out of your mat and kill bacteria. Next, take your sponge and rub it from one end of your mat back and forth until you've scrubbed it all. You may need to bunch up one end and unfurl it as you go depending on your tub size. Flip over and repeat. Give a little elbow grease to any particularly tough spots.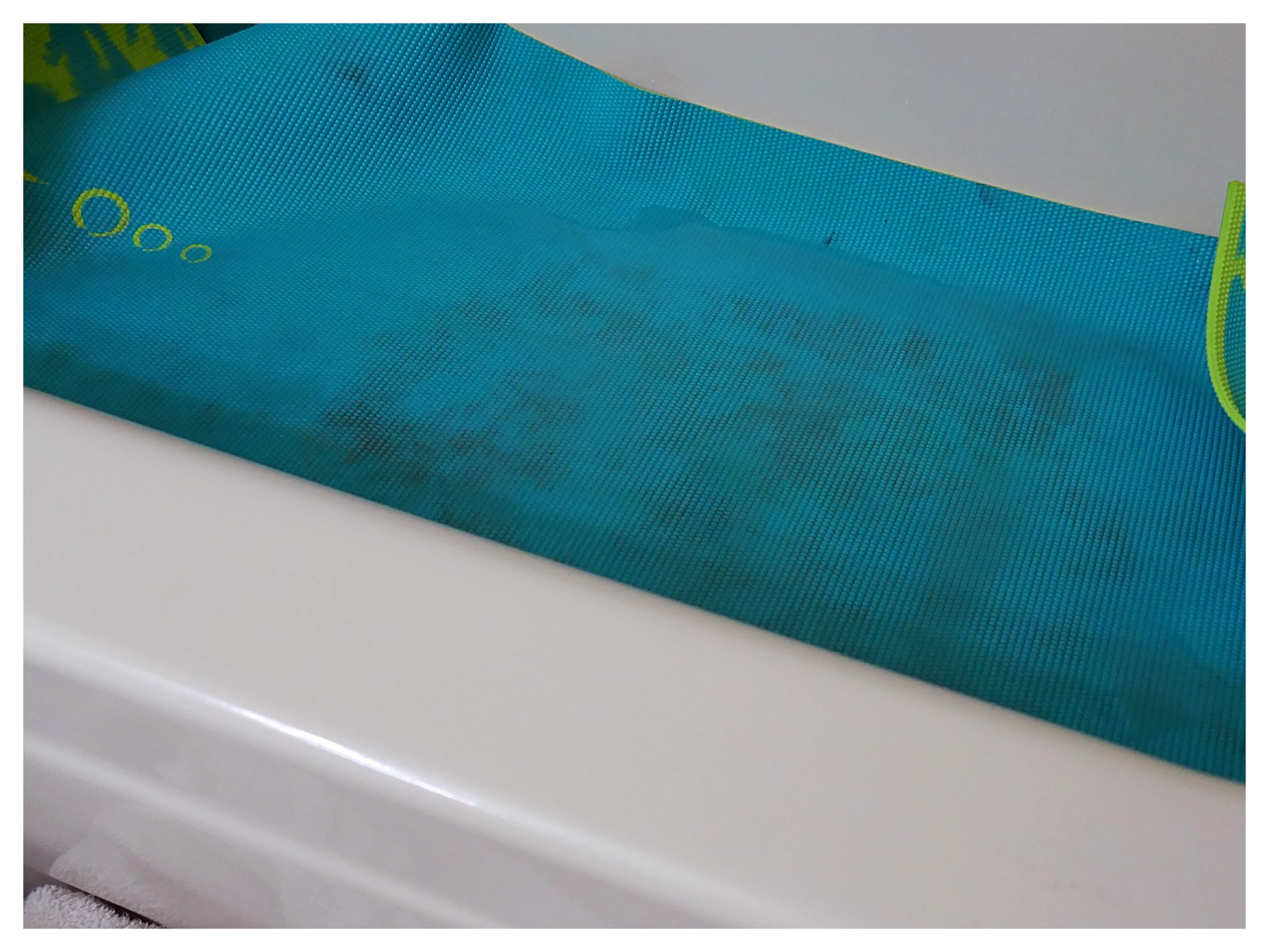 Drain the tub. The mat might need lifted to let all the water out. Rinse with water. I have an extendable shower head, it if you don't use a large bowl to fill and rinse your mat.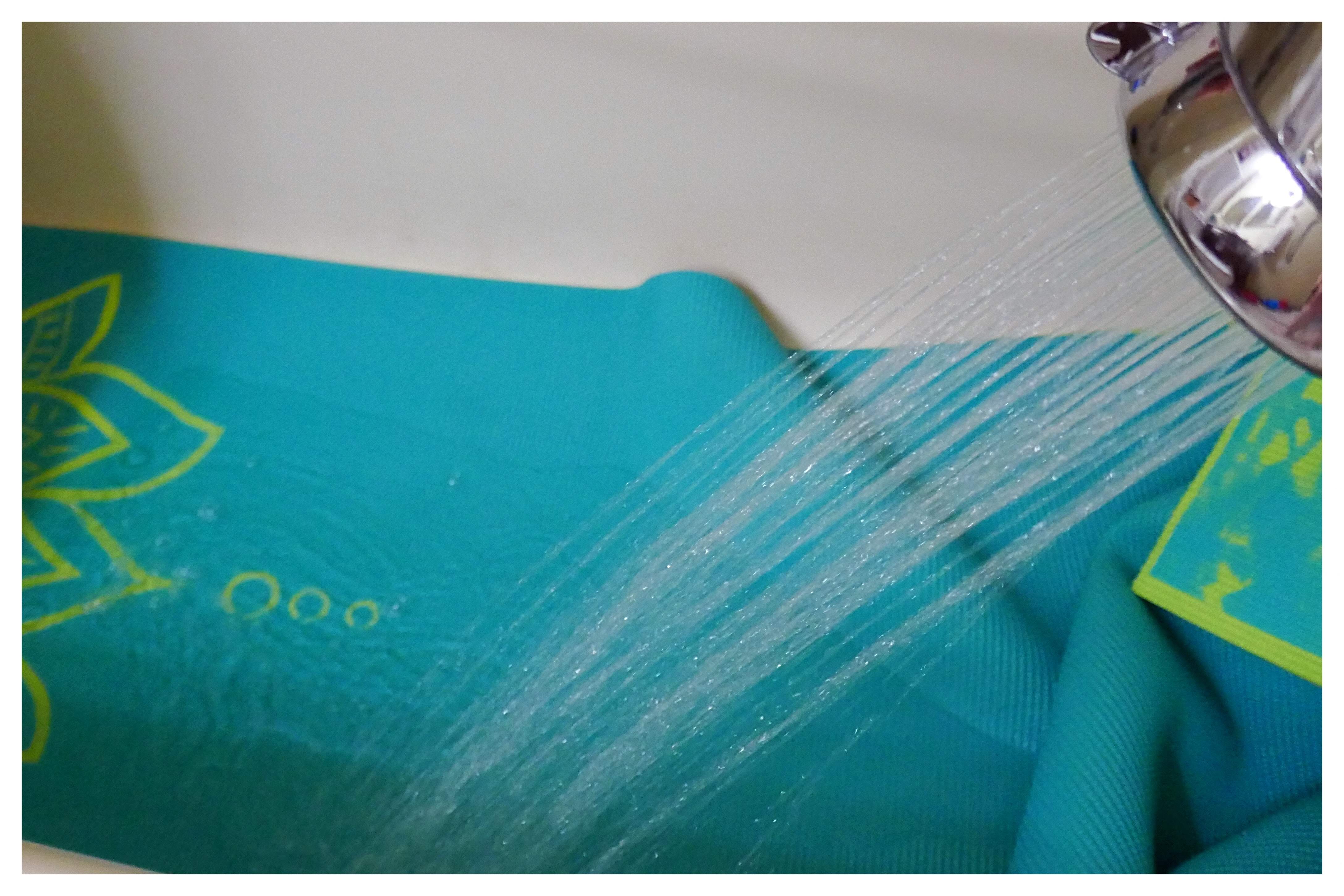 Once rinsed, roll your mat up as normal when finished with your practice, gently pressing it together to lightly wring out. No more wondering how to clean a yoga mat! You've done it! Just a little more to make it extra clean and dry for your next practice. Lay your rolled mat in a towel on the floor. The towel will help prevent a drippy mess through your house from the next step.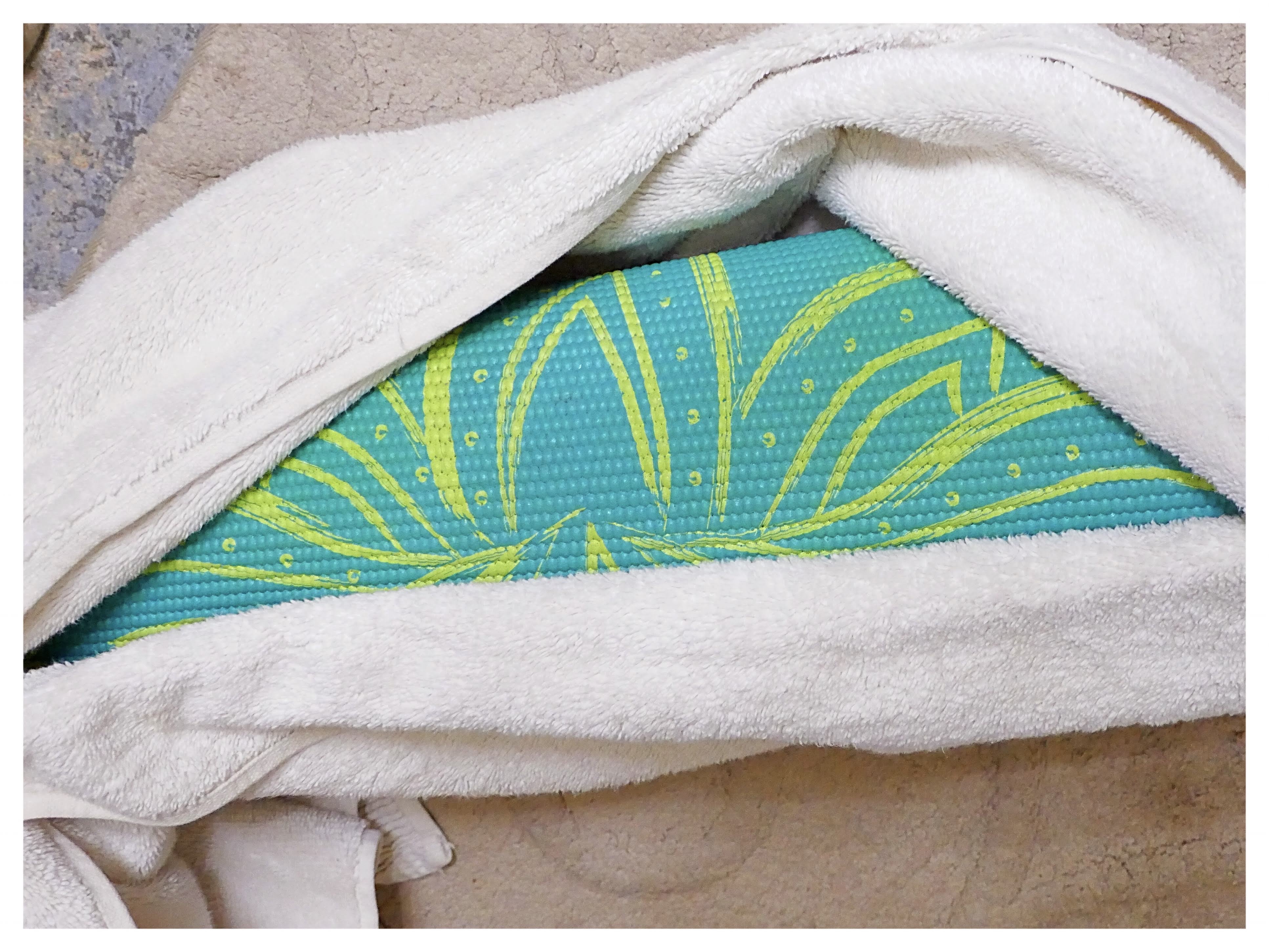 Carry your mat outside in the towel and unwrap it to dry in a sunny place for 24 hours. Sunshine will dry your mat and contributes to further disinfecting with its ultraviolet rays. Yes, your mat has now been delivered 3 blows of disinfecting! Increased peace contributed to your next practice already! All because you now know how to clean a yoga mat! And you've done it!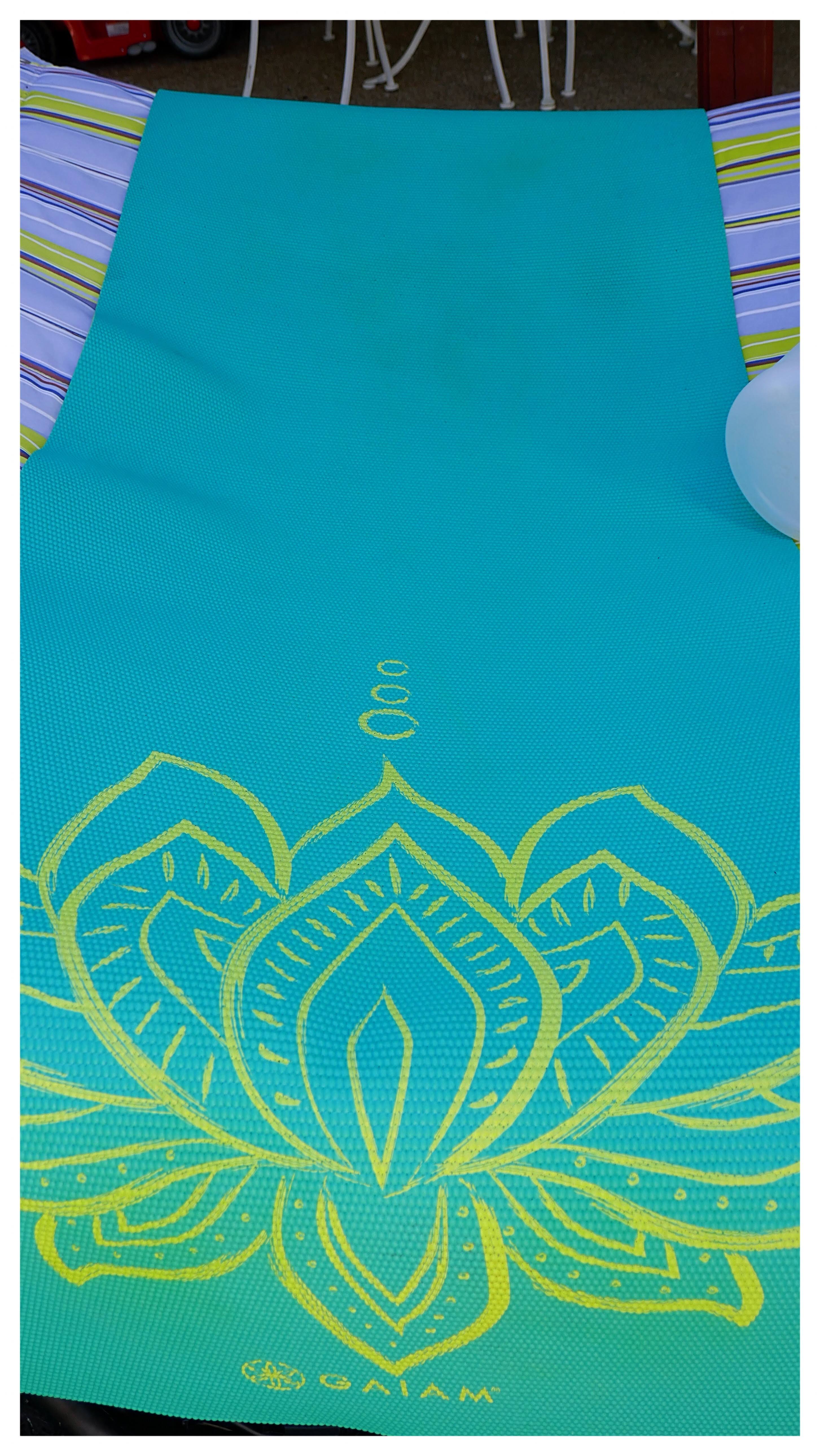 Lucky am I to have had a real compelling reason to clean my mat recently. A local amphitheater hosts stellar yoga sessions throughout our summer season. My mat was sitting in red dirt while I chaturanga'd, down-dogged and flowed through some good movements in our session. If you haven't taken your yoga to the great outdoors, now is the time! No excuses, it is summer and you know how to clean a yoga mat too!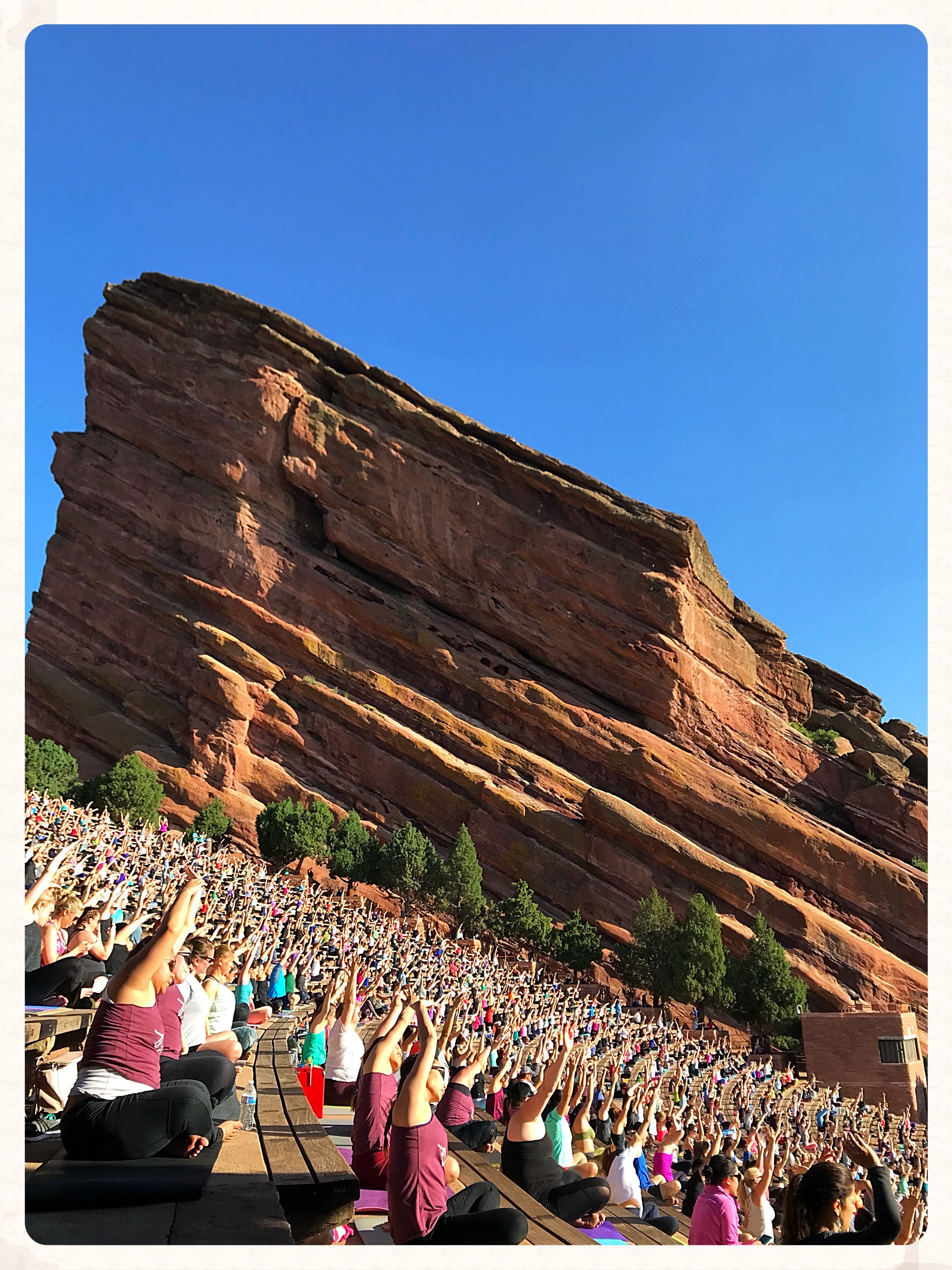 One last aside while we're on the topic of yoga. If you've read my blog for a while now you'll know yoga is new for me. See my other post: Oh To Be Me Only Lower. I am proud to announce my yoga pants have been to yoga now for well over a year! It was never my thing and I only went because I had an invite and no good excuse to bail. What a game changer. I'm far from mastery, but it truly is an empowering workout. Many studios offer free sample sessions so find one in your neighborhood today. Go forth. Honor the light and love within you and keep your yoga mat clean and lasting afterwards.
Namaste.