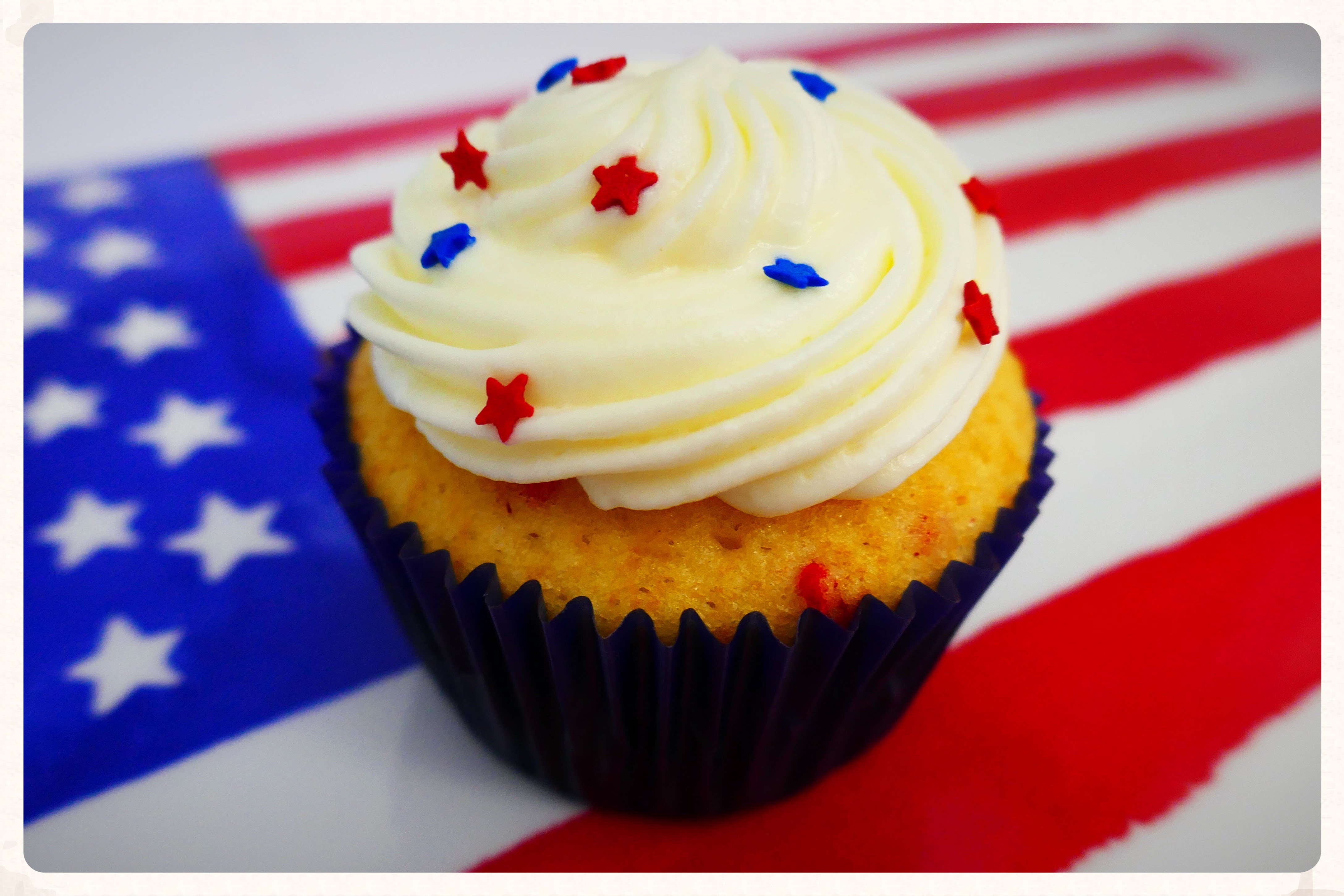 July 4th Cupcakes
July 4th Cupcakes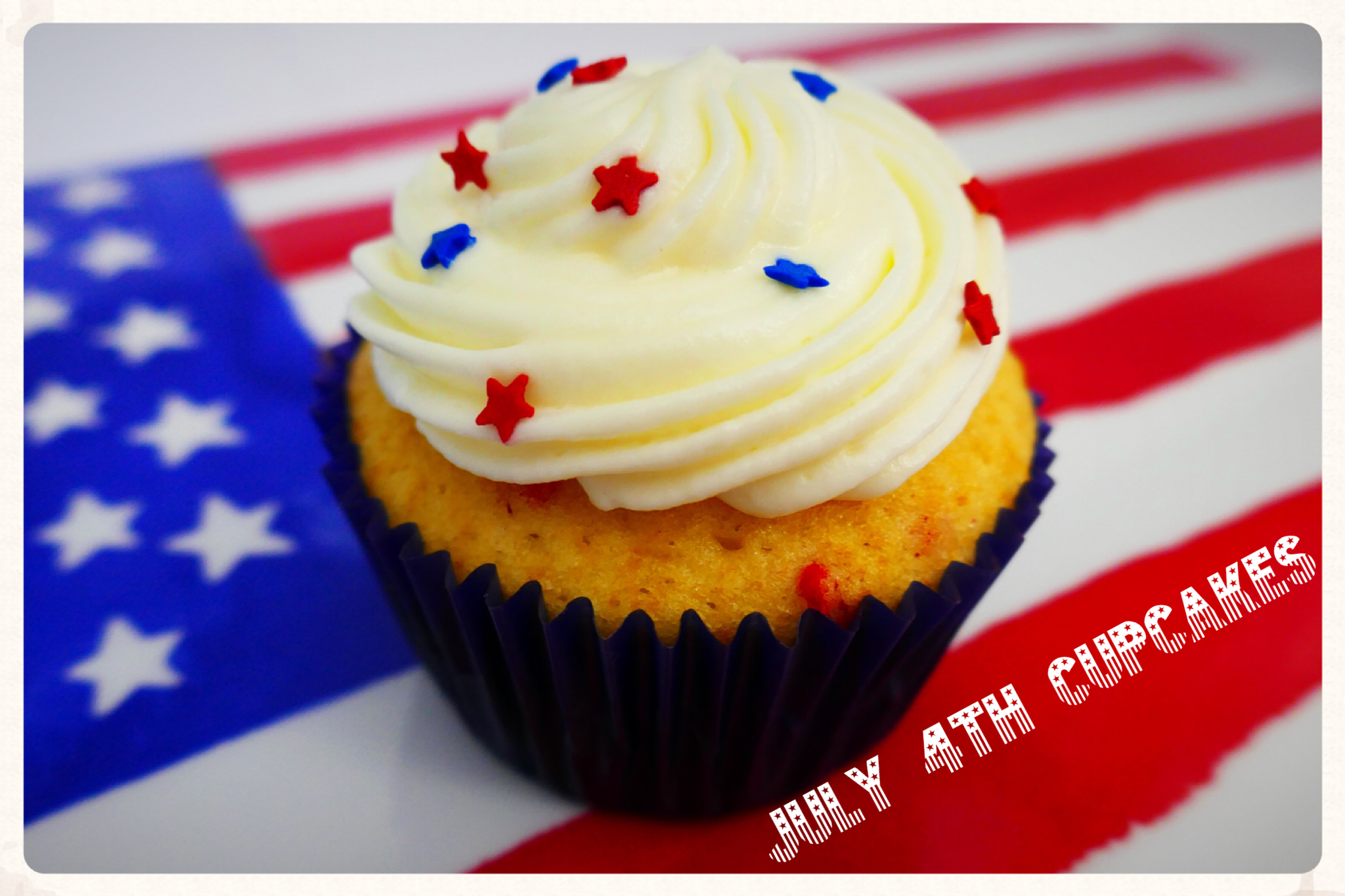 America's birthday is one of my favorite holidays. Family, food, fun, summer, and fireworks all together is the perfect combination. Cupcakes, of course, make that fave list for me too. You saw that one coming, didn't you? 🙂 This year I wanted to represent the stars and stripes in a simply elegant cupcake way. Here are my super simple July 4th Cupcakes.
To begin your July 4th cupcakes you'll need some solid colored red, white, or blue cupcakes wrappers. I used a navy blue because the deep color holds through baking. If red is more your choice, try to find a red that is lined with foil. These cupcake liners are a good example of the kind that hold their color after baking. The foil lining is what allows the color to hold after baking. If going with white liners, just make sure you use a white or light cake batter. Prepare any cupcake mix you like for the cake. I went with a confetti cake, but only used red jimmies in the confetti to keep the colors true to July 4th. Bake as directed and cool completely on a wire rack.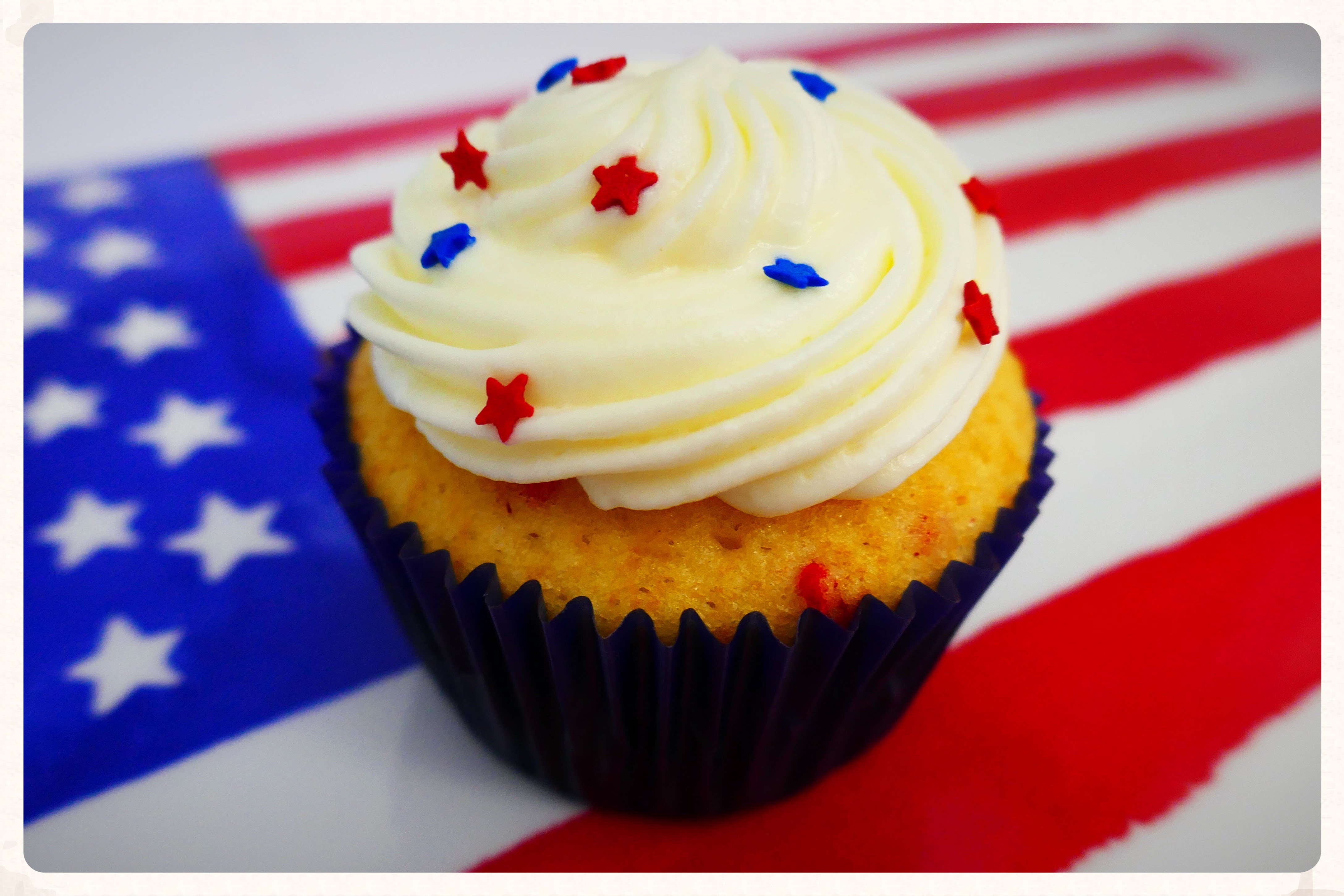 Time to decorate July 4th cupcakes! This is where the themed look comes in, and it is super simple. First you'll need some frosting. If you haven't guessed it, I used whipped cream/cream cheese frosting. It is especially delicious for July 4th cupcakes because it is light. The whipped cream keeps it light and fluffy so it's not too heavy to enjoy in the middle of summer. Scoop your prepared frosting into a piping bag with a large french tip. I used a Wilton 8B open star piping tip. This tip gives a lot of thin lines which reminded me of stripes. Stripes component of the American flag accomplished! Now, for the stars.
No July 4th cupcakes would be complete without stars! For some reason I could not find a sprinkle mix with just red, white, and blue this year. I found a jar of brightly colored stars at Hobby Lobby which had red and blue and decided to just separate them myself. (That was fun.) I put my kids to work with a little pile of their own too. With my sprinkles ready to go, it's time to pipe! Make a low swirl starting on the outside of your cupcake and coming into the center. Build up another layer and pop your piping tip out right from the middle. It will leave a little star dollop right in the middle. Sprinkle with as many star sprinkles as you'd like.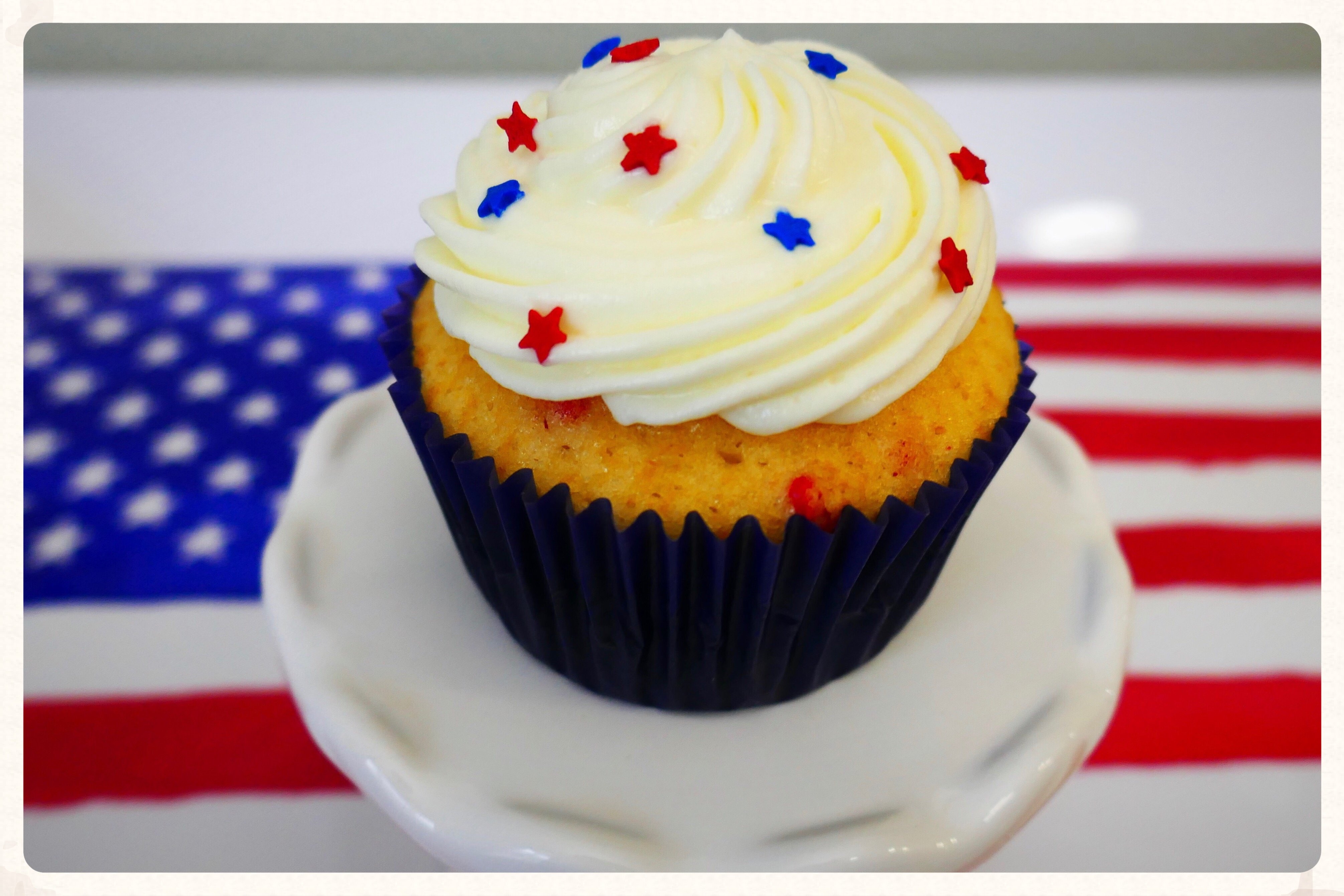 Sweet and star-spangled! The July 4th cupcakes are complete and ready to adorn your holiday party table. These are best kept cold, so bring them out within an hour of enjoying. July 4th cupcakes will be a refreshing cool treat after your other party food faves.
What is your favorite holiday? Favorite thing to do for the 4th of July? Any other themed treats you like for July 4th? Share with us and enjoy America's birthday!
For other summer fun, see my other posts: Backyard Tic Tac Toe with Painted Stones and Homemade Hopscotch.