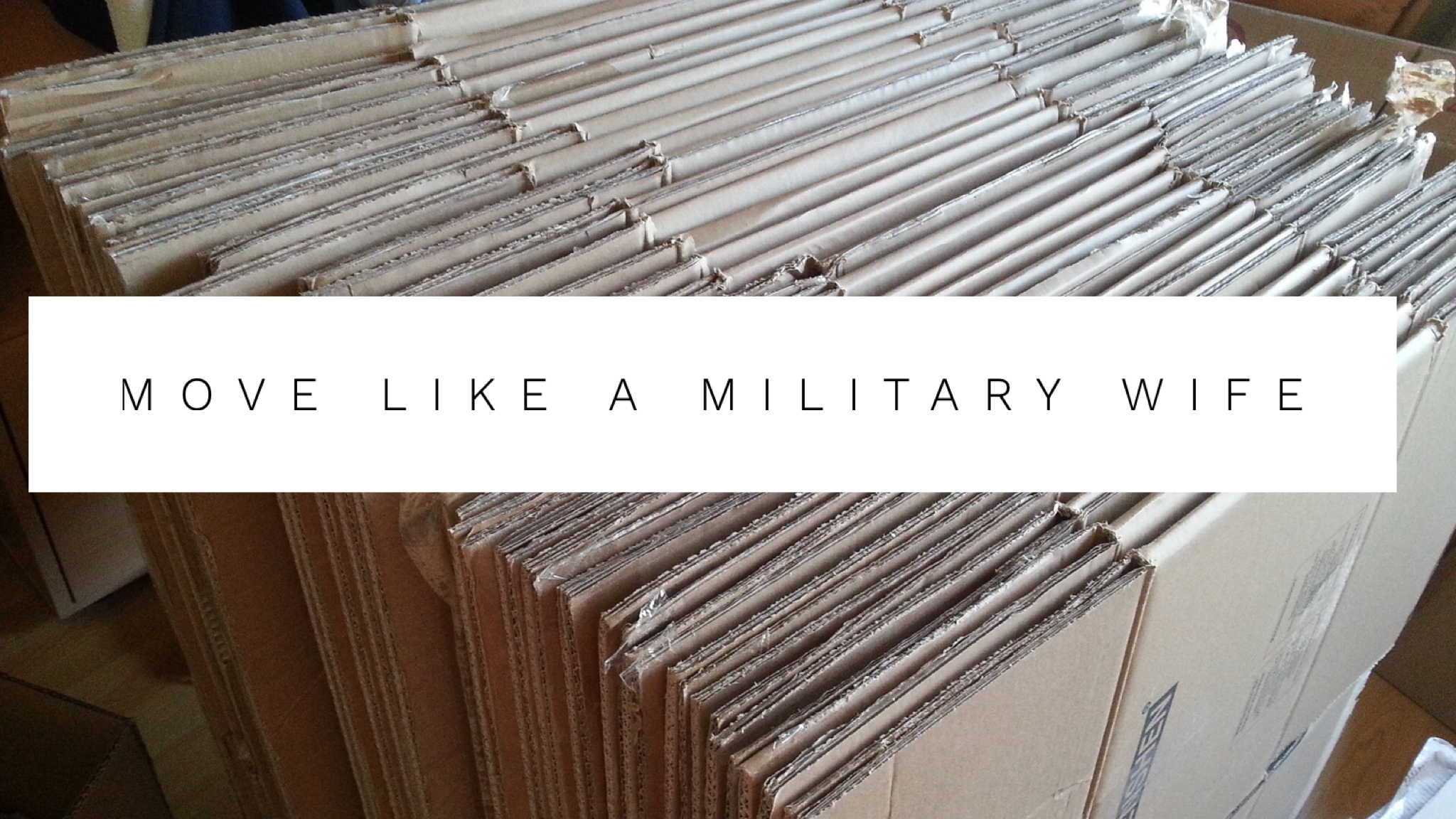 Move Like A Military Wife
Move Like A Military Wife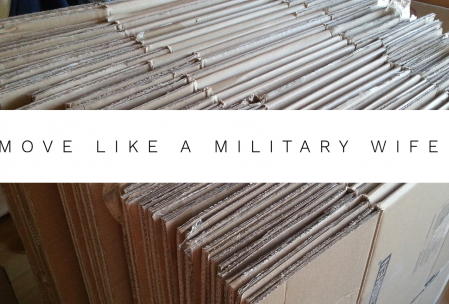 Military wife life can hold a ton of unknowns. One pretty reliable fact though: you are going to move. It can be a gift or a burden. Moving always scared me before I married my airman. It was unimaginable to live anywhere else than my hometown, let alone the actual act of packing and moving. I doubt even the most comfortable-with-change person enjoys packing. Luckily, I quickly gained some experience I can now pass on to you. You too can move like a military wife!
When it comes to a military move, it is all about the permanent change of station (PCS) for the service member, but much of the work involved happens at home. Military wives play a huge role when the family decides to pack and move themselves. Due to the frequency of moving, we like to think of ourselves as well experienced in this field, and are here to help you move like a military wife!
Now, yes, there are a few options to the actual packing and moving available to military families. The top three are: DITY (do it yourself), standard move (the military packs and moves your whole house), and the hybrid option also known as partial DITY (you move some, the military moves some). The hybrid option in my experience is the most popular. This partial DITY is popular since most people I've seen use it leave the heavy lifting for the military contractors, and they move their personal items themselves. Whether doing a full DITY, or partial, or if you're not military and need to move yourself, this blog will help you pack and move like a military wife.
Some of the first steps to packing and preparing to move happen much in advance. As soon as you know a move is on the horizon (few months out) start purging! This prepping before the packing is a huge time and supply saver! It's always a good time to slim down stuff in our homes and donate what we don't need any longer. A donating station close to our home and heart is Goodwill. Their mission and locations make it easy and we feel good about our items going to a good company. Now that your belongings are slimmed down and donated, time to get ready for the packing preparation.
There are so many options for moving containers, but we recommend reusable plastic containers if possible. Several companies offer rental boxes at great prices so we recommend looking into them. One of my favorite deals is UHaul's Ready-To-Go Box program. I would have loved to use this program, but with our long-distance moves it was not possible for us. We decided to adopt the reusable option idea and purchase our own reusable moving options. The key with these containers is two-fold. First, it beats using and throwing out cardboard, second the stacking and loading goes much smoother when the boxes are all the same! Have a look and see the difference yourself!

Now let's talk about packing those boxes! I am a believer in work smarter, not harder. Some of the hardest products to pack are dishes. They are thin, delicate pieces, and you don't want them broken. Wrapping them in tons of paper or bubble wrap can become bulky and tedious quickly. One major packing hack from this military wife to you, is to use foam paper plates between your dishes. Foam adds just enough cushion, separation and is the perfect size. Let alone, this stuff is inexpensive. I found a 200-pack of foam plates at Safeway for less than $5. See how nicely they stack? Add a couple to the bottom and sides of the box for extra cushion –it's just so simple!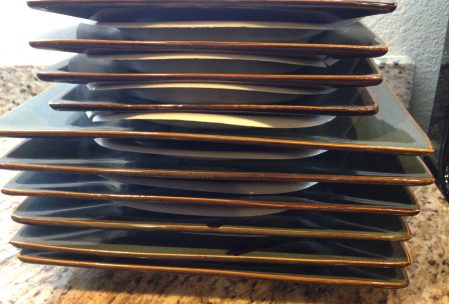 I've used this trick for long moves and short moves and it is tried and true for all plate shapes and sizes!
The next moving trick I like to use is for closets. I'm sure many agree leaving clothes on the hanger is the best way to move hanging clothes. This is especially true with kids. Even though moving may be welcomed and well understood by children, it doesn't mean they should feel the burden or displacement unease with their things. Anyone have a preteen girl out there? That's especially true for them, let me tell ya.
It is best to move kids and their closets with ease so normalcy returns as simply and quickly as possible. It is easily achieved by using trash bags to gather hanging clothes, tying them off, and moving just like that. If the clothes need to go in a box, this trick works too. Items remain on the hanger, in good condition, and are a cinch (haha especially because we're using drawstring bags that cinch closed…see what I did there…ok back to the topic) to set up in the new closet.
This bag trick is a cinch (there I go again) for moving clothes whether they travel as is or are boxed up for all members of the family. Kids clothes don't always fill the bottom of the bag which is a perfect place for folded or drawer items too.
Moving can be such a stressful time from beginning to end. Use these tips from an experienced military mover and now you too can move like a military wife.
What are your moving conundrums? Share with us for future posts that could help! See also our other post on Simple Home Improvements that we have done in several homes that make a big impact!